Service:
Sector:
Language: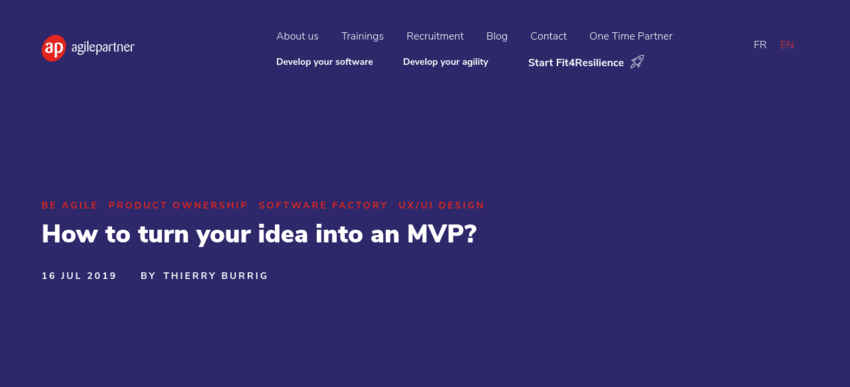 "Inspiration has struck and your team has come up with a new idea. But how do you materialise that idea into something tangible that others can visualise and, eventually, use?

A Minimum Viable Product (MVP) is a great place to start. MVPs focus on getting things done, rather than getting things perfect. You want a product or service you can quickly put on the market in order to gain the maximum amount of information to successfully gauge user interest."
What we did:
We wrote this technical article about developing a Minimum Viable Product (MVP) for Agile Partner's blog. The post covers the steps of developing an MVP from ideation and successive iterations, to creating a roadmap and testing the product. This content aims to encourage readers to get in touch with the company's agile experts through a CTA at the end of the post.