In the spirit of Giving Tuesday, today we're announcing our collaboration with Madrid For Refugees, an organization that inspires us to give back to our community.
At our core, the VeraContent team is passionate about culture, community and communication. Since we founded the company four years ago, we've held networking events, art shows, training courses and community-run workshops at our Madrid office, in addition to the work that we do.
Although we can't hold these types of in-person events to the same extent right now, we're happy to be able to use our space once again for the greater good, and to take part in our local community in a meaningful way.
Unveiling our new office space, shared with Madrid For Refugees (MFR)
We're excited to unveil our new office at Calle de Canarias 9 (Palos de Frontera), which we're sharing with Madrid For Refugees. Founded in 2015, MFR is a non-profit organization dedicated to aiding refugees, asylum seekers and migrants through ongoing education and training programs, donation drives and other community-led initiatives focused on employability and community integration.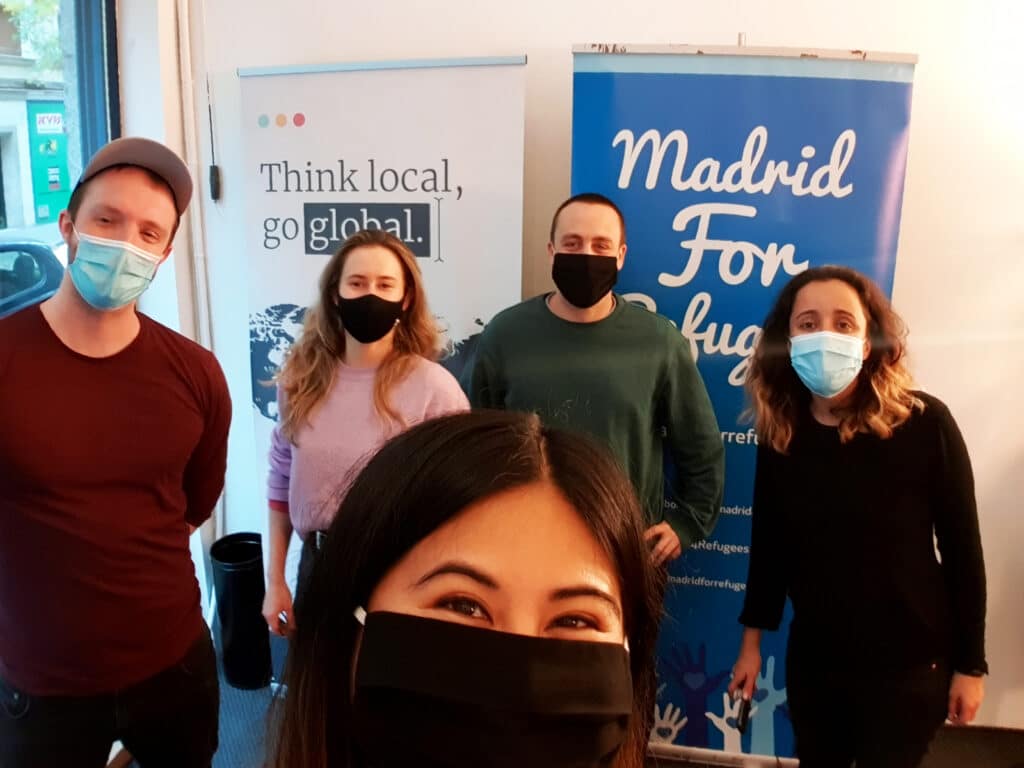 Collaborating with MFR on classes and future projects
Our partnership with MFR goes beyond just sharing an office space, as volunteers from our company are also teaching classes to the organization's users.
Currently, the classes include about 35 refugee students in all programs: English, digital literacy, coding and employment workshops. Christina Samson, MFR president, has spoken to a few of the students and says they're very motivated!
In addition, we're already discussing future projects and initiatives that we can work on together.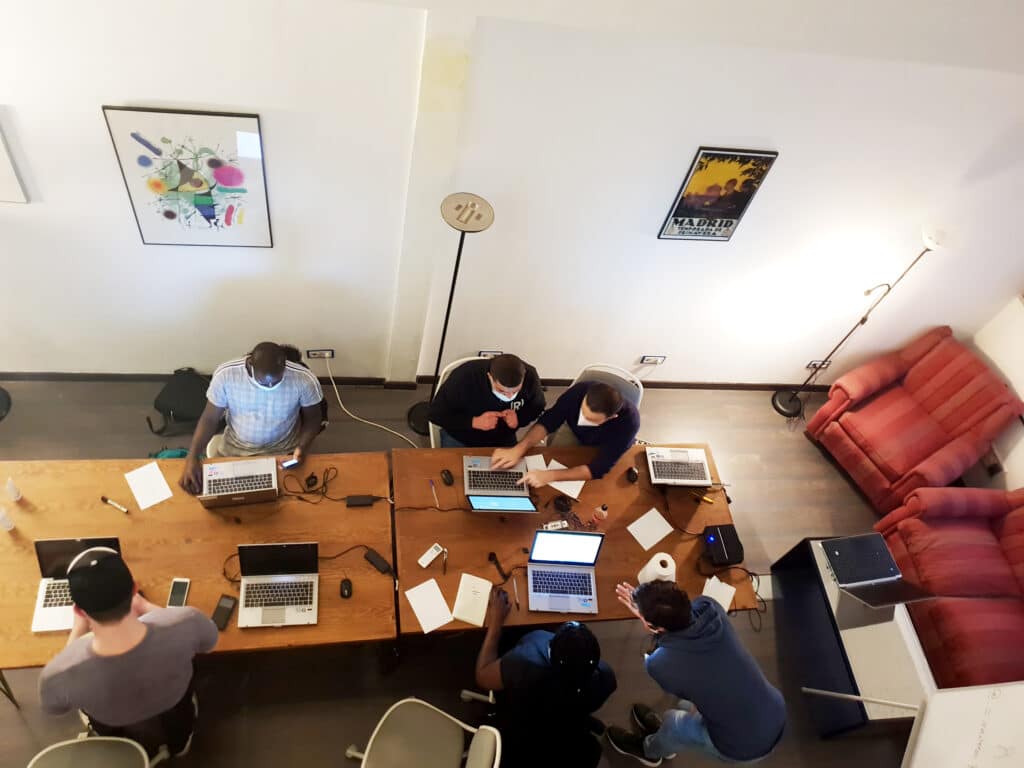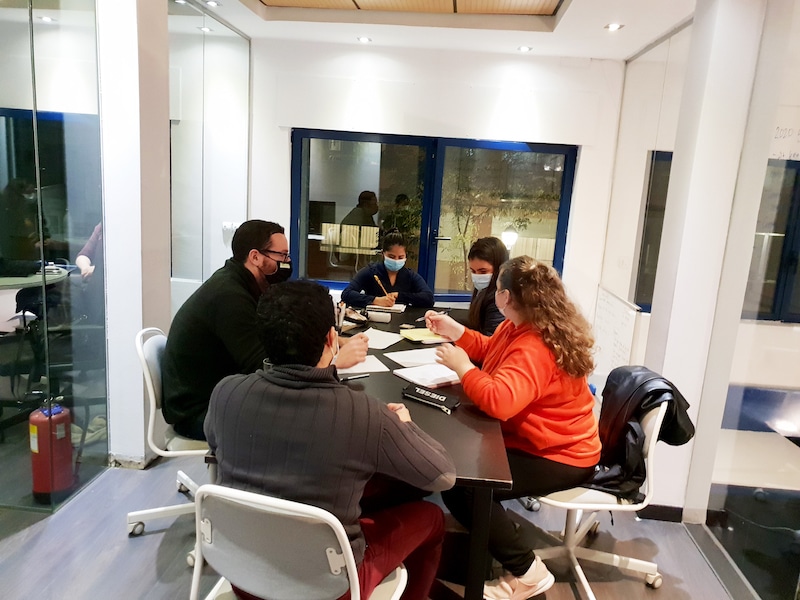 Announcing VeraImpact, our in-company social impact committee
We'd also like to take this opportunity to introduce VeraImpact, which is organizing the volunteer work opportunities between MFR and VeraContent. We started this initiative in June 2020, creating a committee dedicated to designing a series of initiatives, workshops and activities to address topics such as social equality, environmental protection, human rights and community engagement.
Moving forward, the VeraImpact committee plans to seek out more opportunities to learn and grow, while promoting diversity, inclusion and open-mindedness both within and beyond VeraContent.
More activities to be held at our shared office space
In addition to classes, both VeraContent and MFR plan on holding more events and activities in our shared space over the coming months, including coworking hours and donation drives.
This week, MFR will resume their popular Paint & Wine classes with Vesta Rounsaville. The first one will be on Sunday, December 6 at 5 p.m. If you'd like to join, sign up here.
Want to support Madrid For Refugees?
Madrid For Refugees is always on the lookout for volunteers for its ongoing initiatives, as well as both monetary and non-monetary donations. If you'd like to donate, find out more here.
---
You may also be interested in reading this article by VeraImpact committee member Nikole Hyndman: Inclusive content: Why it matters and how to get started.
If you live in Madrid, you can also support one of MFR's community initiatives by checking out Refusion Delivery restaurant: Where all the chefs are refugees who prepare family-style dishes from Syria, Sudan and Venezuela.