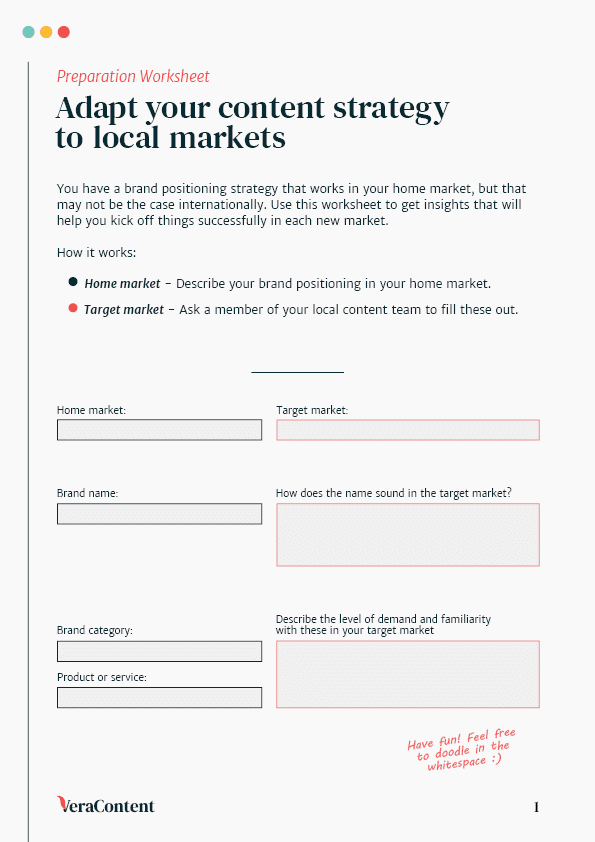 Freelance professionals can become an integral part of any business. They are for us.
We've put together a free guide to finding effective freelancers, incorporating them into your team, and building strong relationships with them over time, based on our own experiences at VeraContent.
What you'll get
This worksheet includes questions to ask when hiring, steps to take when onboarding, and tips for maintaining mutually beneficial relationships with freelancers from any industry: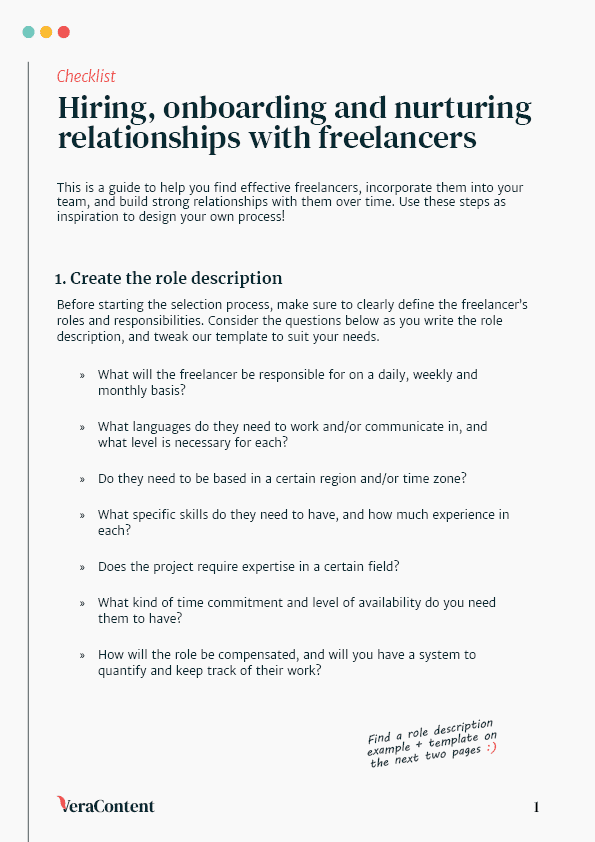 Find—and keep—the best freelancers
Get a role description template
Select and screen candidates
Onboard with clear expectations
Build strong, mutually beneficial relationships
At VeraContent, we work closely with freelance professionals based around the world on a daily basis, including content writers, translators, graphic designers and community managers.
For example, we often manage local social media accounts for major international brands. This requires us to collaborate with professionals based in each target market in order to ensure that their messages resonate with regional audiences.
For more tips, you can also read our blog post on how to build successful relationships with local community managers.
If you need further help in putting together an effective freelance team of local content creators, get in touch with us.
About VeraContent
VeraContent provides content and social media management services in all major world languages, with a focus on European markets. We're a multilingual content agency that helps brands and publishers send the right message to audiences around the world through content creation, translation, localization and content marketing.
Find out more about our services.
Receive your checklist by subscribing to our newsletter!