Expanding your marketing to attract international audiences opens up incredible growth opportunities. However, navigating the complexities of global multilingual marketing can be challenging, particularly in the current economic climate.
While the initial crisis from the pandemic might be behind us, it's still sending aftershocks, coupled with the Russian invasion of Ukraine and a global economic slowdown. But there are always opportunities for growth.
Keep reading for practical advice on how to keep growing your brand globally. But first, let's unpack the main challenges marketers face and how global multilingual services can assist.
See also: Multilingual content marketing: Your essential guide
The challenges marketers face in the current economic climate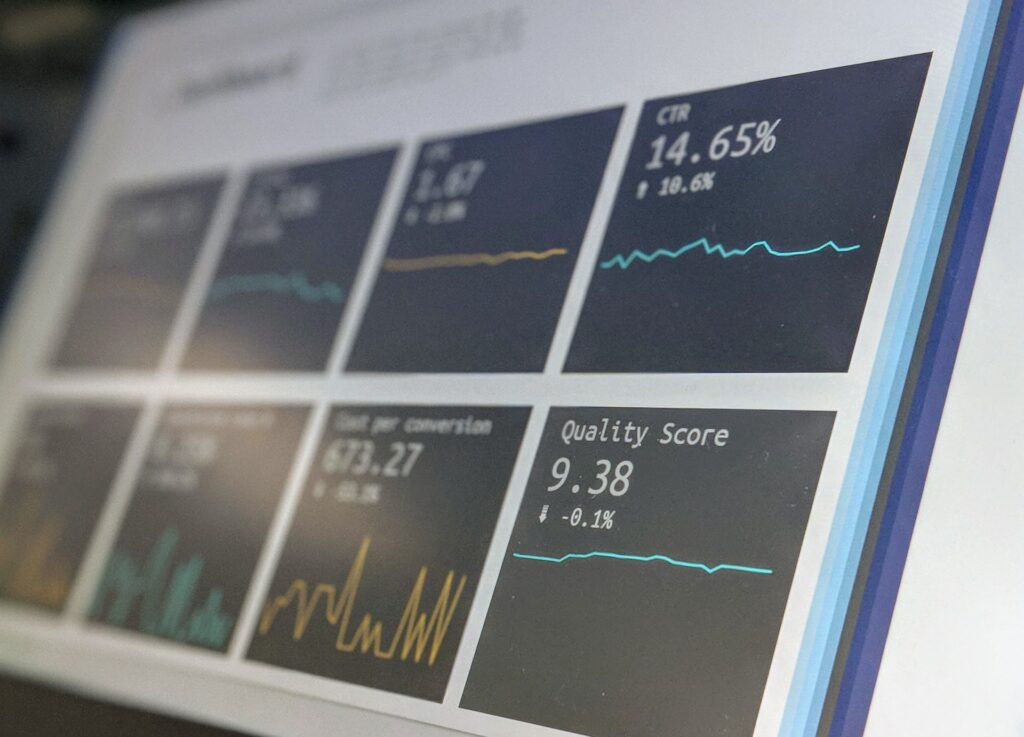 The main challenge for 2023 will most likely be a global recession. Between the ongoing pandemic and its resultant effects on China's supply chain, the Russian invasion of Ukraine and its impact on energy prices, a general rise in interest rates and Brexit, there is a general sense of trepidation about the future.
As a result, many companies may cut their global multilingual marketing spending as they try to tighten their belts and ride out the economic tsunami. As Neil Patel, a well-known marketer points out: ad costs have already gone down by 4%, with a 7% drop in conversion rates.
So how can you future-proof your business?
One way to guarantee growth is by moving into new markets and implementing a solid global content strategy. But that comes with its own challenges.
According to a survey carried out by Unbabel, one of the top challenges for marketers is translation quality. To be effective, you need to ensure that all marketing material is not only accurately translated but also well localized—and that requires working with local native speakers in each market your brand operates in.
We recommend partnering with a specialized marketing translation agency with professional translators and writers based in each region.
Another challenge is international SEO. It's ineffective to just translate your copy into a new language and hope search engines will do the rest. You must perform keyword research for each region and ensure those keywords are correctly incorporated into the translated text.
See also: 5 best practices to improve your multilingual website SEO
If you're struggling with how to adapt your content for local audiences, download our interactive worksheet to get started: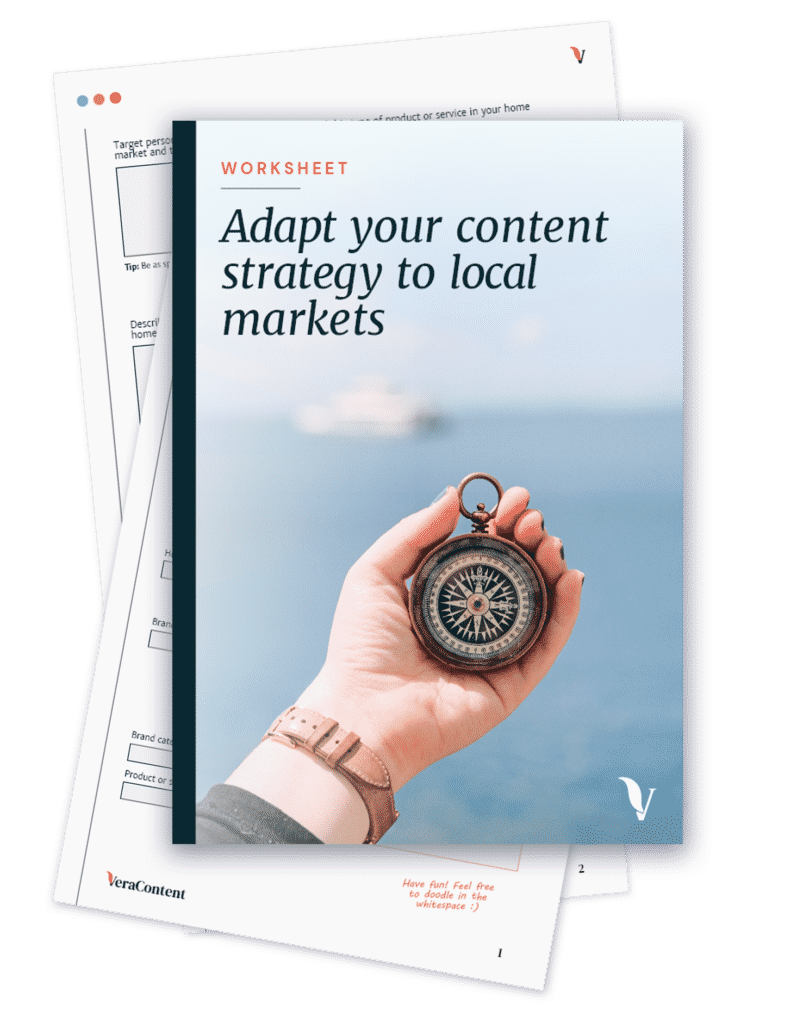 Get your free guide by filling in the form below!
Global multilingual marketing: What not to do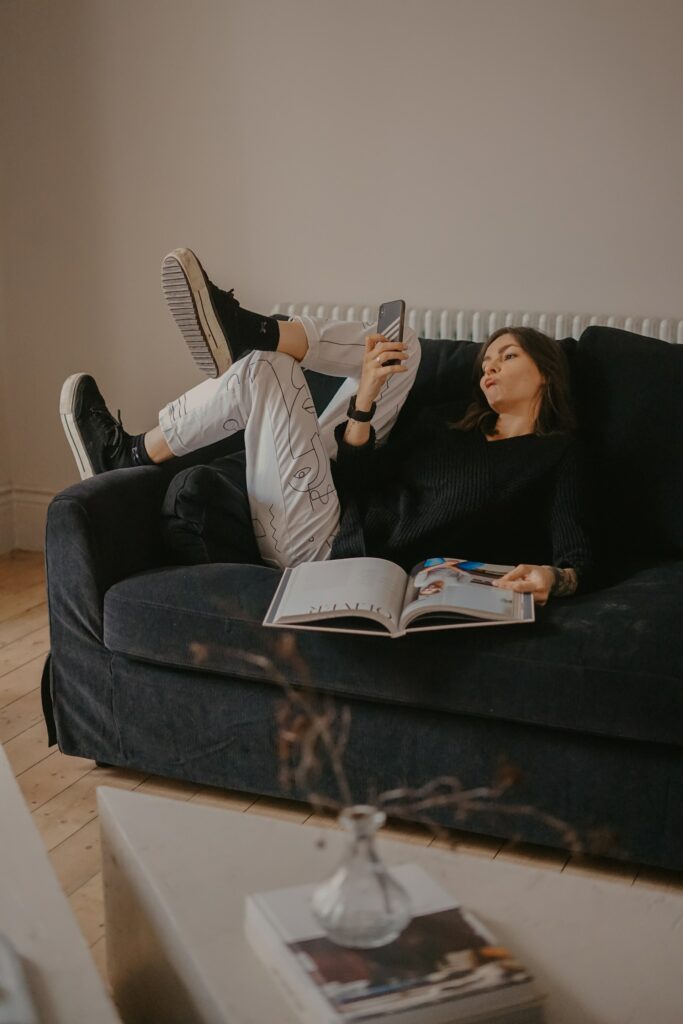 As with general marketing, there are a few things you shouldn't do in global multilingual marketing, including:
Stopping when results aren't fast enough. When you don't get an immediate ROI, it can be tempting to throw in the towel, but a long-term investment in global multilingual marketing can pay dividends if done right.
Becoming irrelevant. Keep track of the latest trends in your industry and the new markets you're targeting. Things are changing all the time—so don't get left behind!
Forgetting to test the water. Market research is your friend—use it. It's a great way of seeing if a new market is ready for your product or needs tweaking to match the new clients. See also: How to get international clients with a global content strategy
Blindly relying on machine translation without getting it checked by a native-level speaker before publishing.
Forgetting to send a trusty old newsletter! It might feel like email marketing is no longer relevant, but most people still check their inboxes daily. Remember to send a localized newsletter to your new market and segment your campaigns to ensure the right message gets to the right audience.
Pro tip: Before launching into a new market, conduct research not only about your product or service but also interview similar companies and professionals in the market to gain valuable insights about working there.
VeraContent's tips for impactful global multilingual marketing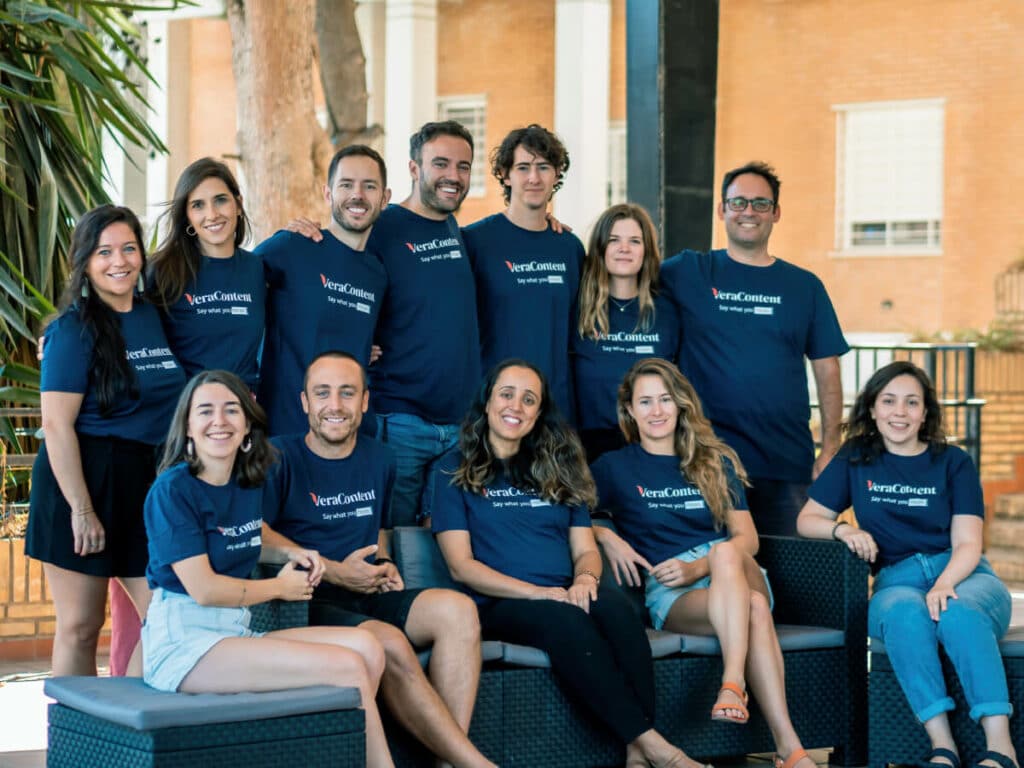 The key to providing effective global multilingual services is investing wisely in technology that helps you get the best ROI—whether that's a good quality machine translation service, video creation platform or multi-purpose AI.
According to Unbabel's global marketing trends survey, the machine translation global market has increased by 124% in the past five years and is now worth over $1.1 billion. Machine translation has come a long way since its advent in the 1970s. Nowadays, the best available technology is neural machine translation (NMT), which uses intricate, deep learning models to translate copy.
In terms of speed, ease of use, cost-effectiveness and reliability, the following software is well worth checking out:
However good machine translation is, it's crucial to always get a native-level speaker to look through the final copy to ensure it sounds authentic and no mistakes have slipped through. They'll also help you to fully localize the content, something that machine translation tools are unable to achieve. 
"Some people call this artificial intelligence, but the reality is this technology will enhance us. So instead of artificial intelligence, I think we'll augment our intelligence."

—Ginni Rometty
See also: Multilingual content production: VeraContent's complete process
Invest in video content and AI
Getting your copy translated and sounding authentic is great, but how do you grab people's attention? The growing influence of video has been evident in recent years as new platforms make it easy to generate quick, professional clips to use on your site or social media platforms.
There are plenty of free options, such as iMovie or VideoPad. But it's also worth investing in online editing software like Magisto, or you might create animations with a platform like Animaker. Many of these software options also use AI to automatically generate voiceovers. You get to choose the gender, style of voice and tempo. While the results may not be as authentic-sounding as a voiceover artist, it's a good option if your budget doesn't stretch to a professional service.
If you're recording with a voiceover artist, consider creating a longer video and extracting the voice for your podcast. Or cutting the main video into bite-size chunks for social media use. It's a great way to get the most out of your invested money.
Other AI options include adding automated chatbots on your site to handle simple enquiries. Content creation can also be automated—but the resulting text will need to be thoroughly checked by an editor.
The key lies in not relying solely on AI for content creation, but using it as a helping hand to speed up your workflow and make it more efficient.
"Any white collar business that's not seeing a way to implement AI into their daily activities, whether that's enabling a live AI chatbot on their website to answer questions directly or having a serious infrastructure change with what they're doing, are really going to start feeling it over the next five years or so. How can they not?"

– Marty Englander
See also: Multilingual voice search: Optimize for Siri, Google Assistant and Alexa
Stay ahead of the curve in 2023
While 2023 may be a challenging year, there are many ways to keep your business on track. Stick to the tried and tested strategies of localization, SEO and researching your market, and stay up to date with new trends.
It's also worth looking into how AI and machine translation tools can help to speed up productivity and customer engagement. But always remember to have a native-level speaker check translated texts and adapted imagery before sending it to new markets.
Reach out to VeraContent today to find out if you qualify for a free content consultation and to discuss how we can help you future-proof your business by launching into new markets.