The internet is multilingual and multicultural, is your content marketing strategy?
Developing a multilingual content marketing strategy means tapping into new market segments around the world and the potential for big-time growth.
But how do you make sure your website is properly written and optimized in other languages? Are your global social media accounts set up with native and qualified local community managers? Do you already have a ton of blog content that could be translated to reach a wider audience?
All of these questions form part of your multilingual content marketing strategy.
Free guide: Adapt your content strategy to local markets
What is multilingual content marketing and why is it so important?
Multilingual content marketing involves creating content in various languages. Content includes blogs, social media posts, videos, infographics, newsletters, ebooks and any other form of educational content that you share with your audience to raise awareness around your brand.
It's trickier than it sounds as it involves more than simply translating the content from your primary marketing language.
The main aim of content marketing is to build trust with your audience, and to do that, you need to speak their language and understand their cultural references. Which is why multilingual content marketing involves not only translating content, but localizing it to each region.
A big part of your multilingual content strategy should be focused on creating content that is relevant to each market. This requires research and a native understanding of the local language and culture.
Why is this so important?
Simply translating and localizing your website into even one other language is a giant step toward maximizing your online reach. A recent report from the Common Sense Advisory found that: "Monolingual websites fail to reach even a quarter of the world's internet users in their preferred language."
Fact: The internet is home to 204 million Spanish speakers, with a combined spending power of $3.5 trillion. ¡Olé!
English used to dominate the internet, but those days are gone. And businesses that aren't translating their online content are leaving a lot of money on the table. Simply put, if you want to reach an international audience, you need to speak their language.
See also: Marketing localization: Why investing in quality pays off
Here's everything you need to know about crafting a multilingual content marketing strategy:
1. Craft your core
Before embarking on an international content marketing strategy, establish a solid foundation for your brand in its first language. If you're not getting it right at home, going global will be much harder. You should already be publishing quality content on your blog, social media channels and other digital marketing materials, as well as following SEO best practices. All of this will bring great value to your other language versions.
Although you'll need to adapt your content and campaigns to the foreign markets you're targeting, the one thing that should never change is your core message. And the stronger your home base is, the better. For example, McDonald's can offer a hamburger with Manchego cheese on it in Spain, but it doesn't take its Big Mac off the menu.
See also: Glocalization: what it means and which brands are doing it best
2. Research your audience
Pinpoint the most promising new markets for your brand. Also research as much as you can about your potential customers – not only their language, but also their preferences, values, culture, etc. All of these factors will be essential to producing customized content and campaigns.
Google Analytics lets you analyze your website's traffic and audience. But keep in mind that not all countries predominantly use Google as their preferred search engine. Various online tools provide you with valuable insights into your organic traffic, backlink profile and other SEO metrics. One example is Ahrefs' Site Explorer (and there's also a free version). Just enter your URL and give it a go! Another useful tool is Google Trends, which allows you to see what's being searched for around the world.
"If you're doing a campaign, your audience is going to be more receptive if you make sure that you're localizing the content using the right language and the way people speak." – Kyler Canastra, head of business development at VeraContent (quote pulled from an interview with Lauren Pedersen)
See also: International audience research methods: How to reach new markets effectively
3. Create excellent content (that can also be localized)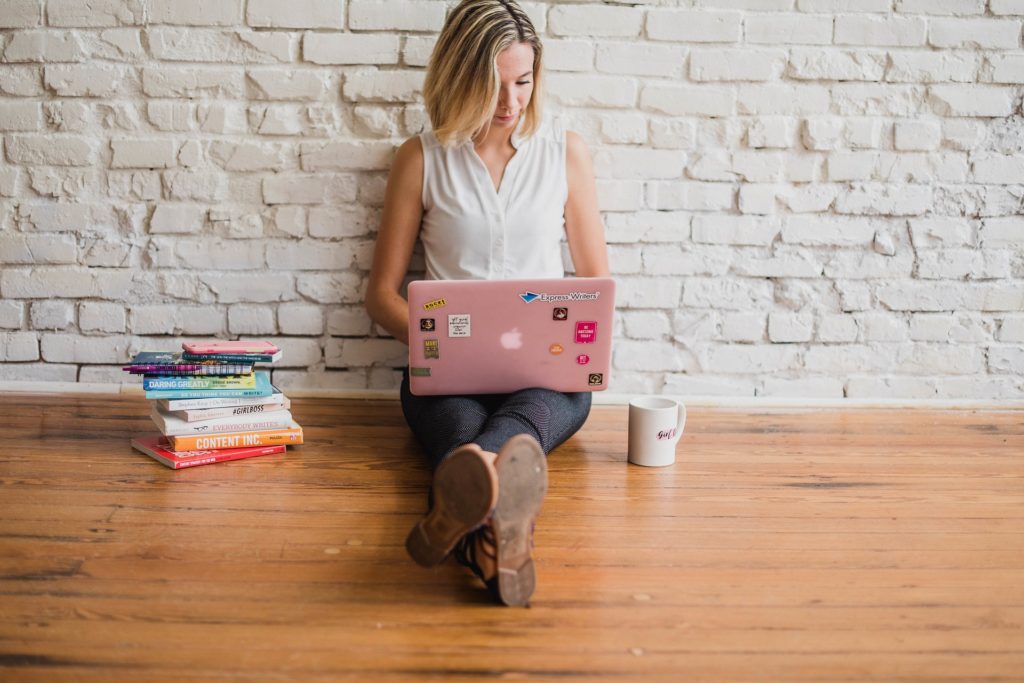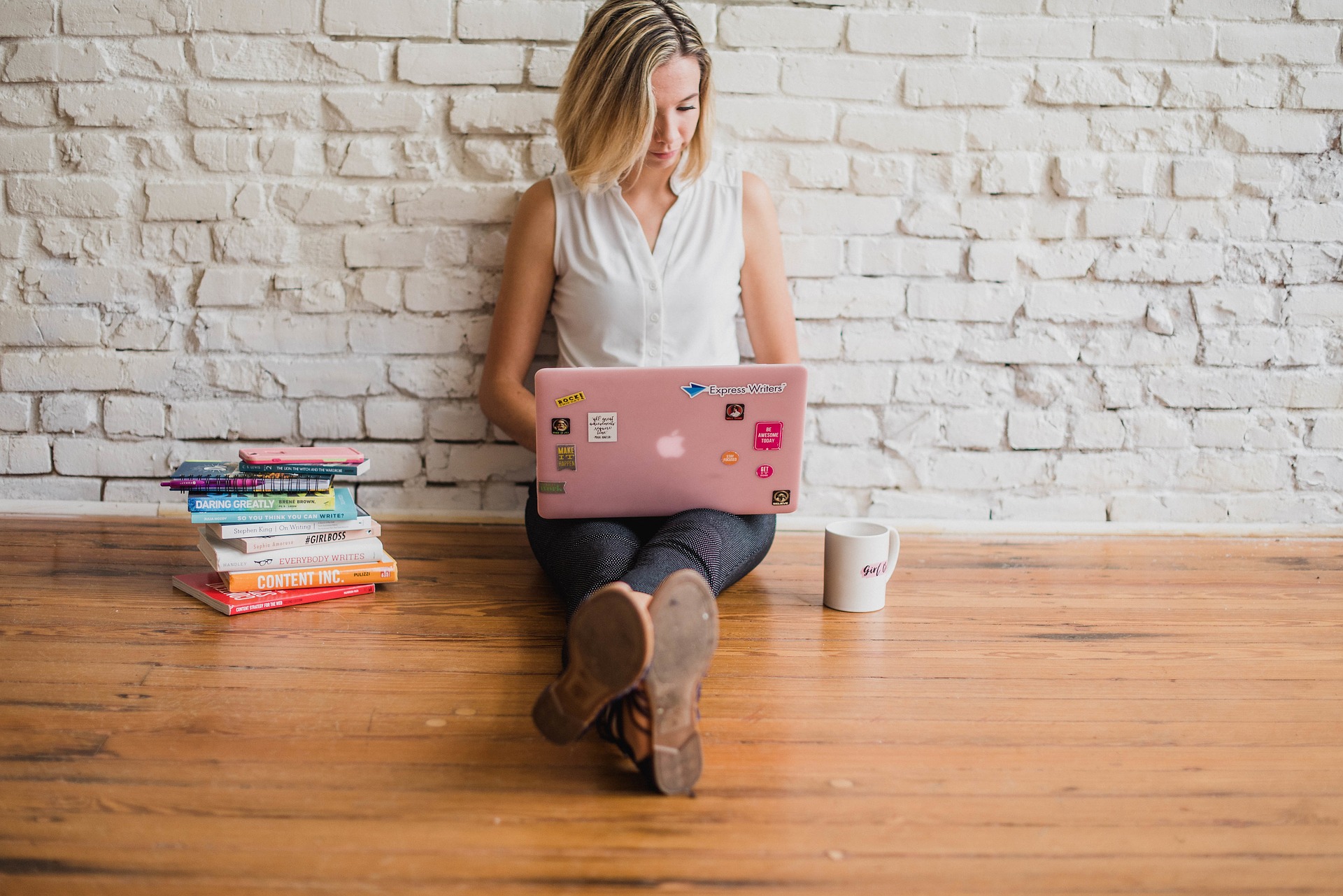 Stick to the golden rule: content is king. Don't let the quality of your content get lost in the complex midst of different languages, keywords, backlinks, etc. When creating content, make sure it reflects your brand's values, standards and image across all your channels and in all the languages you're marketing in.
When it comes to international content marketing, simple translations won't cut it. You'll need to tailor and localize your content so it truly speaks to your audience. Ideally, you'll be able to craft original content in each language. If you don't have the means for this, you'll need to invest in high-quality translation, or what is known as transcreation (adapting and rewriting text in the target language).
Pro tip: Keep the content marketing translation process in mind when you're creating and developing content. If it's full of idioms, cultural tidbits, and the like, it'll be very difficult to adapt it into another language.
"It's easy to create puns and funny sentences in English. But when you try to apply them in Polish, German or Portuguese, it's quite challenging to transfer the same funny idea." – Mário Costa, marketing and communications director at MANZ
4. Optimize with multilingual keywords and SEO
SEO is a complex world. When you add multiple languages into the mix, it gets even trickier. If you have the budget, we recommend hiring an agency to help you develop the right strategy.
Also see: How to choose the right multilingual SEO agency to grow your business.
If you're going to tackle this on your own (kudos!), SEO and keywords are fundamental to your multilingual content strategy. Remember that search terms change from language to language so research the right ones for each market. This also goes for hashtags – don't translate hashtags. Again, Google Trends is a good tool that lets you easily see what's trending in different countries.
Pro tip: regularly check your posts' search engine rankings in Search Console and update them accordingly.
Most international content management systems (CMS), like WordPress, provide you with statistics about your most popular pages, posts, and where your traffic is coming from.
For a more comprehensive report, check out Google Search Console. It measures your site's overall performance, including impressions, clicks and positioning. It also allows you to optimize your content, submit sitemaps and individual URLs, and even lets you know when something should be fixed so you can stay on top of your game.
See also: SEO localization for multilingual websites: What is it and why is it necessary?
5. Create style and SEO guides for each language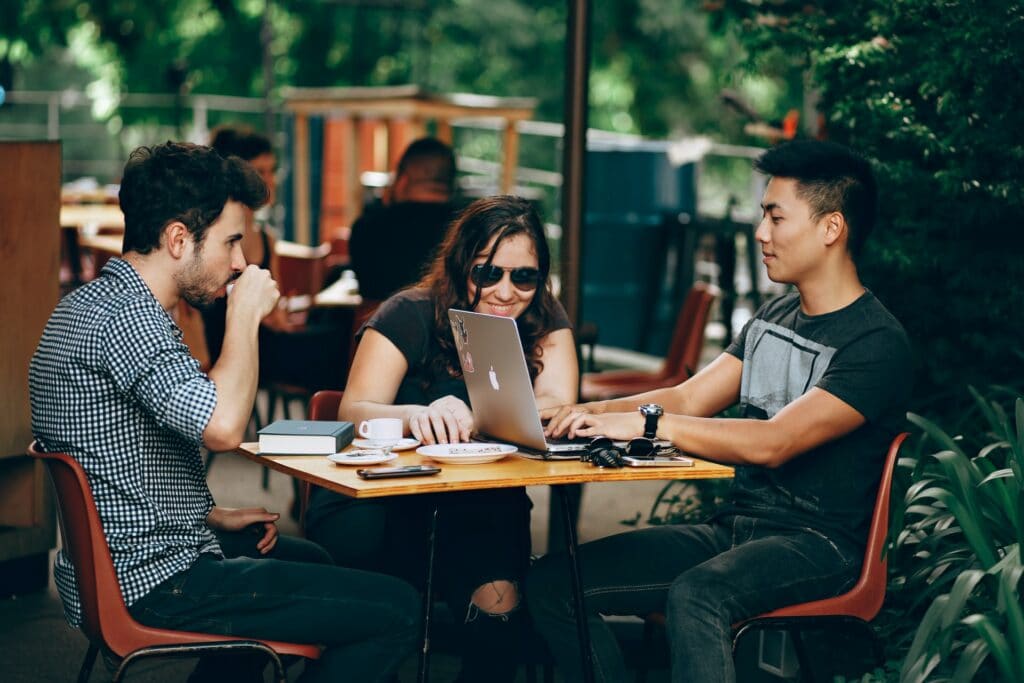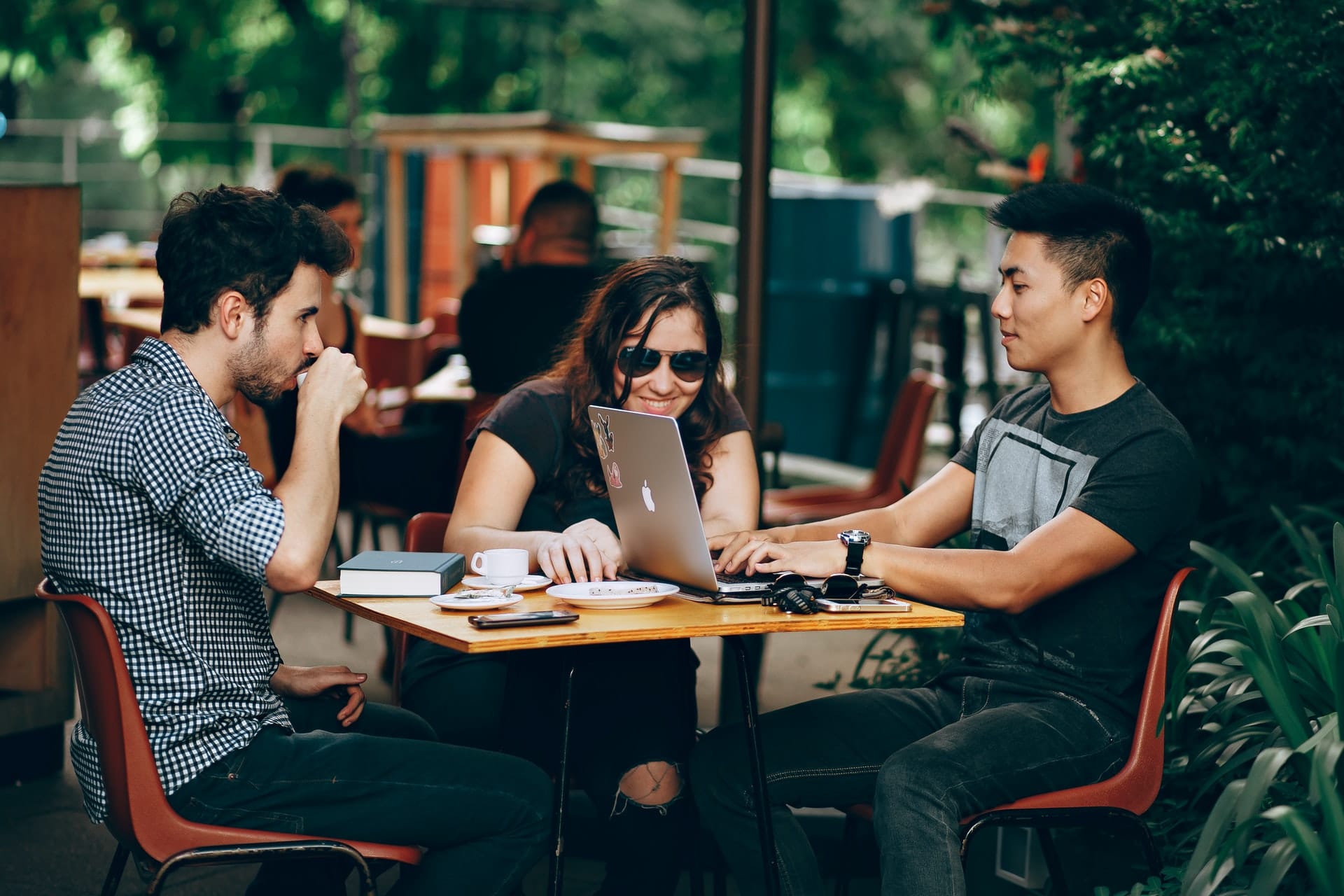 Each language should have a carefully researched glossary of terms and keywords to follow. This will make it much easier to stick to your brand's core values and message across all your international content marketing channels.
Working with content creators who are familiar with the local culture of each language market is essential – not just for this initial step, but also when it comes to content marketing translation and localization (more on that below).
At VeraContent, we work with content creators and community managers based in the various regions that we work. Why? Because they know the region the best and can really help you build a solid content marketing strategy that is aligned with the local audience.
See also: What is international SEO and how to do it the right way
6. Use the right CMS for multiple languages and SEO
When building your multilingual website, make sure your content management system (CMS) allows you to make different language versions, have a shared database, and link to your multilingual social media. WordPress is our top choice. When it comes to multilingual content management, organization is key!
You should also be able to integrate your multilingual website SEO strategy into your website. Plugins like Yoast are great for this – once you've translated your content, you'll be able to then optimize each language version and page through meta descriptions, metatags, keywords, link building, etc.
Pro tip: each language version should have its own URL and use hreflang tags or sitemaps to alert Google that you have a multilingual site.
Also see: 8 best tools for running a multilingual blog effectively
7. Be strategic with multilingual social media
A key element of global content marketing is social media. Be careful: your foreign audiences may use different channels than you do. Find out what their social media preferences are before you start posting. Also make sure to create a social media calendar and adapt it to your global multilingual marketing strategy.
See also: 12 multilingual social media tips that really work and Global vs. local social media accounts: Which one's right for your business?
Download our free guide on how to effectively manage multilingual social media accounts: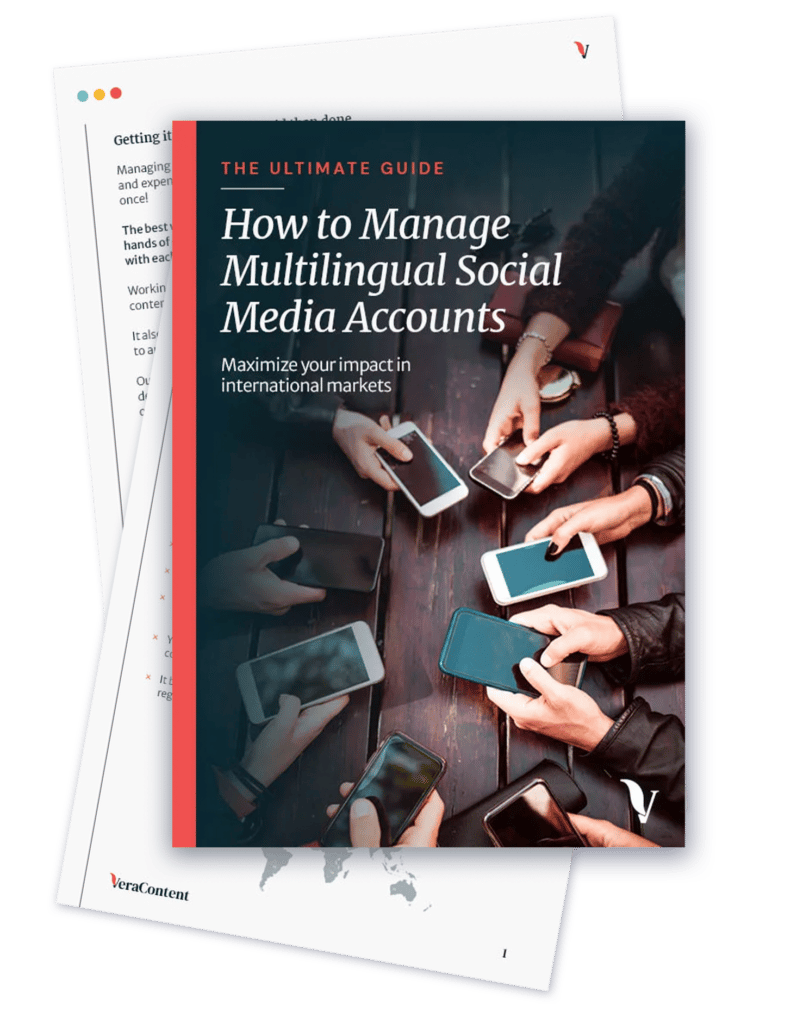 Get your free guide by filling in the form below!
8. Keep everything organized
All your international content marketing channels should be organized according to language and region. This includes multilingual blogs, email, newsletters and social media.
For example, all your social media links should connect to the right language versions of your website. Email lists should be broken down according to language/region so customers don't receive news that isn't relevant for them. This may seem obvious, but these little things make a big difference for your potential customers.
See also: How to make a blog editorial calendar in multiple languages and How to set up a design workflow for global social media accounts
9. Use the right management tools
Coordinating all your project managers, translators, content creators and community managers can become quite complex, especially if they're located in different parts of the world and in different time zones. That's why you'll need to use the right software to organize your global multilingual marketing strategy, campaigns and accounts.
There are plenty of content management tools available that support multiple languages – one of the most well known is HubSpot. At VeraContent we use Trello to organize content workflow, and Podio to manage all our accounts. Without these tools, we wouldn't be nearly as efficient in carrying out international content marketing projects. They make it easy for team members to assign projects, collaborate, provide status updates, and so much more.
See also: Top 10 apps for content and marketing professionals
10. Use the right translation software (aka CAT tools)
Translation tools allow you to keep all your translations organized in one place. The right software should let you assign to both translators and editors, and create a memory of repeated words in different languages. All this helps guarantee consistency and will speed up future content marketing translations. For example, at VeraContent we use Memsource.
Pro tip: It's crucial that you thoroughly edit and optimize the content after it's been translated. These tools are helpful but by no means will produce publishable content on their own.
See also: Top 8 localization tools to optimize all your digital content
11. Localize your content and campaigns
Just because a text is readable and typo free, doesn't mean that it truly speaks to your target audience. Plus, as mentioned earlier, if it's not optimized with the right keywords then it may get lost within the internet's vortex of infinite content.
Tailor all your campaigns and localize your content according to your readers' needs, preferences and culture. For example, if you're running a competition or promotion on social media, make sure the gift you're offering is not only appealing but also available and easy to ship to the winners in that market.
"When it comes to localization, you don't just translate a text, you have to actually catch all those nuances and talk in the language of your audience." – Sorana Duca, London-based marketing consultant
Also see: What is creative translation? Everything you need to know
12. Get a killer team or work with an agency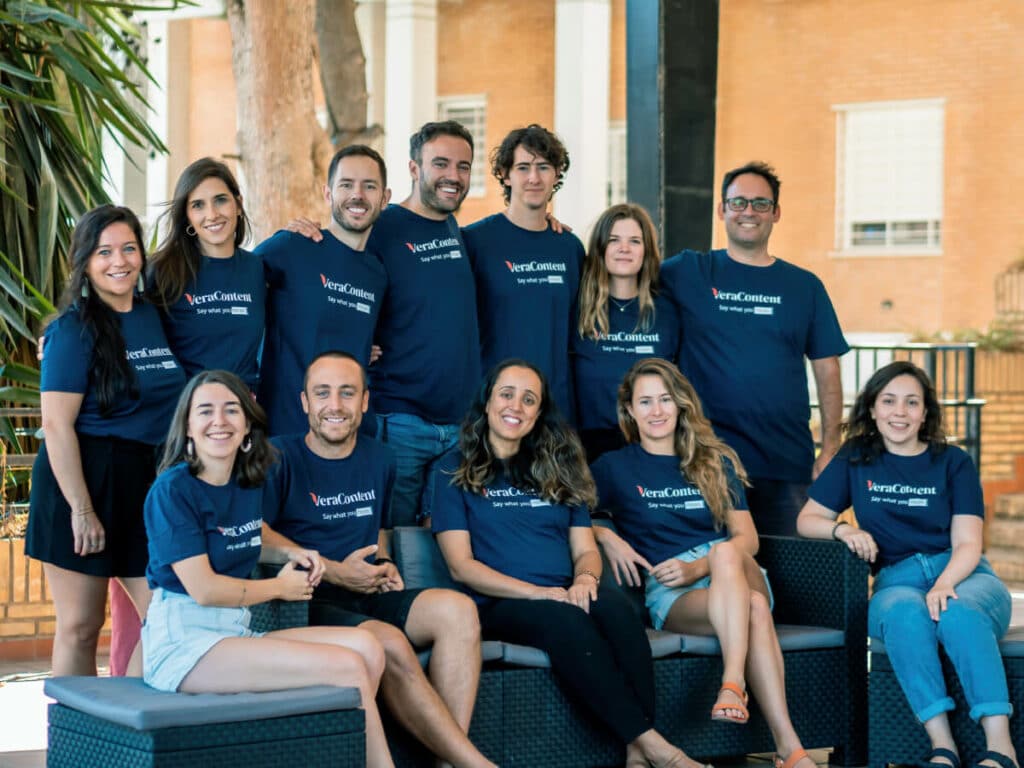 As you've probably guessed by now, hiring native language speakers won't be enough to kickstart your multilingual content marketing strategy. Whether you decide to work with a transcreation agency, freelancers or create your own in-house multilingual marketing department, make sure to work with experts who can craft excellent-quality, localized content and campaigns.
Getting your brand's message across to audiences across the globe requires professional translation and multilingual copywriting skills, cultural awareness, and if that weren't enough, knowledge of marketing techniques and SEO best practices.
See also: 18 habits of successful content marketers
If you work with freelancers, download our checklist for hiring, onboarding and nurturing relationships with freelancers.
If you're ready to grow your business through international content marketing and don't want to go at it alone, at VeraContent we're happy to help you reach your goals with our multilingual content marketing and social media services. Get in touch with us to find out if you qualify for a free content consultation.
For more on global multilingual content marketing, check out these posts: