If you're running marketing campaigns for a multinational company, should you create multiple local social media accounts or stick to just one global page? What's the best way to choose which language to post in, and on which channels?
At VeraContent, we're experts on this topic. As a global content marketing agency, we work with global brands in various sectors to help them engage audiences worldwide through tailored content and localized social media management in multiple languages.
To answer your questions regarding global vs. local social media accounts, below are some insights on how many of our clients currently do it. Plus, our two cents about four of the most popular platforms: Facebook, Instagram, LinkedIn, X (formerly Twitter) and TikTok.
See also: Social media localization: Go global without fresh content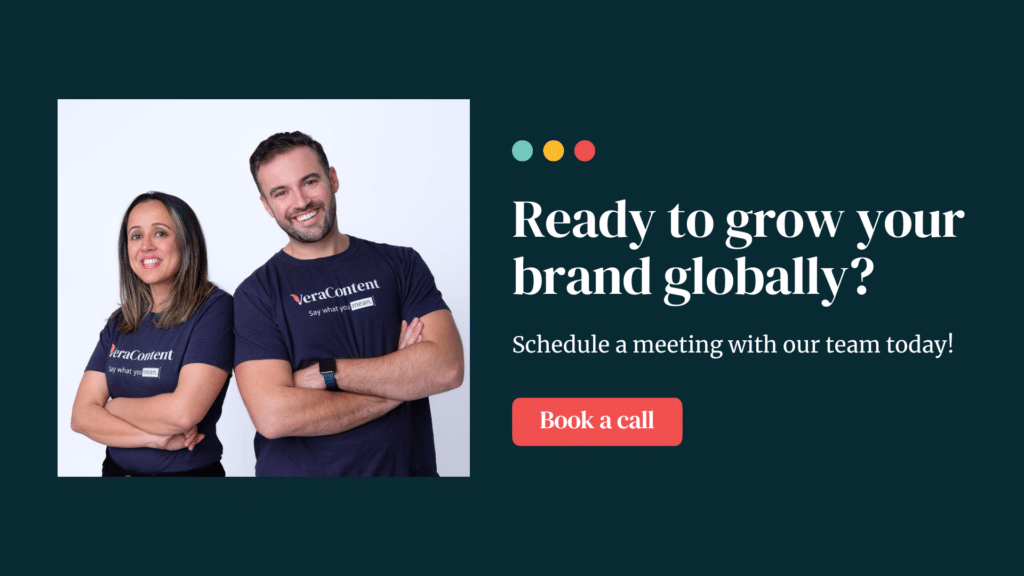 Pros and cons that apply to all social media platforms
To help you decide whether to create global vs. local social media accounts for your business, let's first cover each option's main pros and cons.
Global social media accounts:
Pro: You can control your brand's image, content quality and publishing frequency all in one place, which is much easier than managing multiple local accounts. 
Pro: Your in-house marketing team can most likely run all your main channels. 
Pro: You can also create targeted ads from your main account to reach niche markets on most platforms.
Con: You can't connect on a personal level with all of your followers with the same content, especially if they speak different languages and are located in different parts of the world.
Local social media accounts:
Pro: You can engage users more effectively and personally, resulting in greater community, impact and conversion. The payoff can be high if done right.
Pro: You can provide better customer service in your customers' language(s) and time zone, with faster response times, which in turn improves brand perception.
Con: You'll need to have a dedicated team of local translators and social media managers who you can trust in representing your brand.
Con: Running local accounts is high maintenance—they require a lot of time, budget and effort to keep up, so you need to assess whether it's worth it for your brand.
See also: 10 reasons to run social media in different languages
What you need to know before creating local social media accounts
You should only consider creating local social media accounts once you've created a strong global account with clear messaging and an effective strategy. If you do decide to create local pages, each one would be its own standalone page, and this requires working with local community managers to run each one. 
Don't create local pages if you can't commit to them long-term. It takes time and effort to build a loyal audience and see results. So, you need to have the capacity and available resources to keep up with them.
We recommend working with a global social media agency like VeraContent, as we can provide a single point of contact for you while managing a team of translators and community managers. An agency will also ensure your brand's core message is adapted to each market accordingly and maintain the quality of your content and posting frequency across all of your channels.
See also: How to set up a design workflow for global social media accounts
Pro tip: For each new market you enter, make sure that everything from your brand's content strategy to your imagery resonates with your local audience. To do so, download our free interactive worksheet. 
Specific pros and cons of global vs. local social media accounts on the 5 main platforms
When managing social media marketing for local vs. global brands, there's no one-option-fits-all approach. It's best to remember that just because you create a regional social media account for one platform, it doesn't mean that you need to do the same on all platforms. In most cases, it's usually better to rather stick to one platform at a time.
For example, you can create localized Facebook pages, but then maintain a global account for Instagram, X, LinkedIn and TikTok. If, later down the line, you see a need for localized Instagram accounts, go for it—but only if you have the resources to do it well.
"Facebook offers the best tools for localization, and it makes sense to localize it if it's in line with your strategy. Other platforms are harder to make a good localized strategy around. Like Twitter, for example, as it's such a fast-paced platform and requires a dedicated resource."– Shaheen Samavati, CEO of VeraContent
To help you decide which platforms to focus on in your global social media strategy, here's more specific pros and cons of each platform.
For more detail on how to effectively manage multilingual social media platforms, download our ultimate guide below: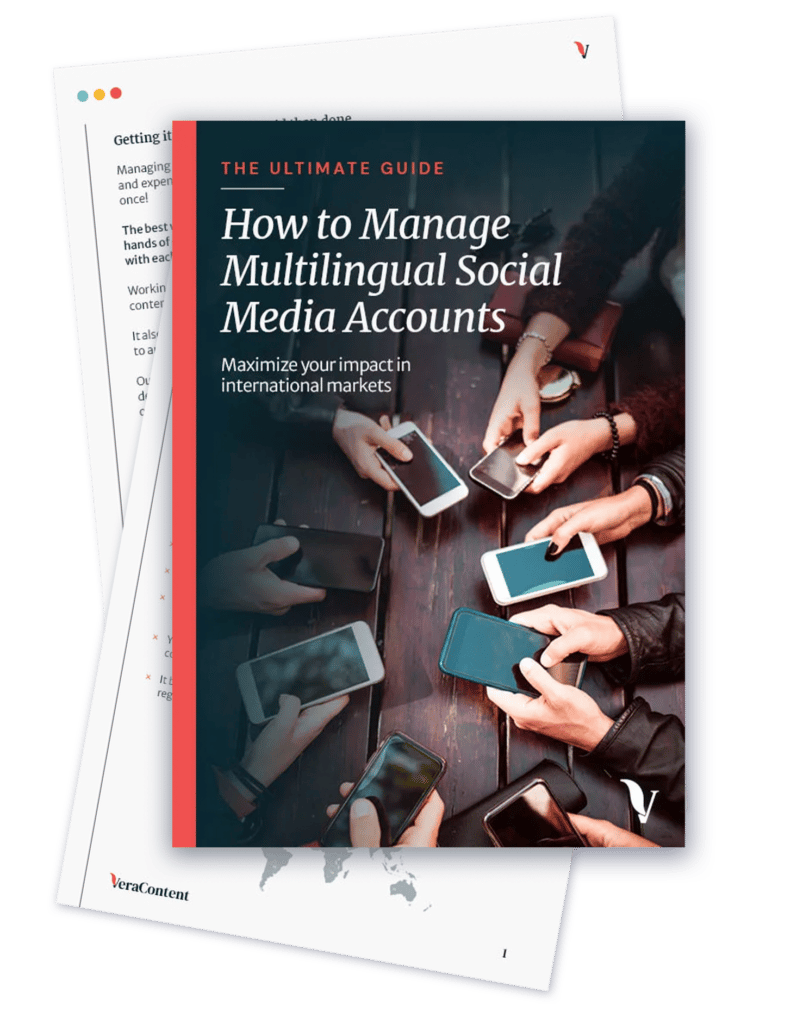 Get your free guide by filling in the form below!
1. Facebook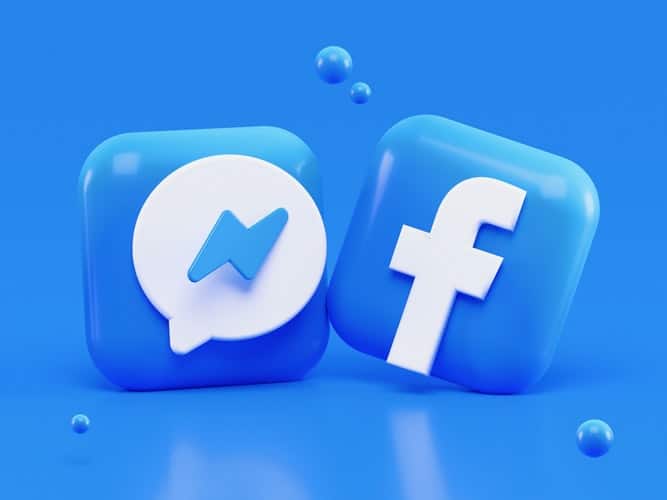 This is the platform that our global clients localize for the most. Why? Because Facebook is designed to offer a localized experience through global pages. When someone visits your main Facebook page, they'll be redirected to the local content based on their IP address.
That said, most clients choose only to offer localized pages for strategic markets. Others don't localize organic content at all, but create targeted local Facebook ads in the local language, while keeping all of their page content in English.
Pros and cons of creating local Facebook accounts: The tool is already designed to help you do it with its own multilingual functionality: "global pages." The main setback is that you'll need to assign a local community manager to run each page and assure your content is adapted properly every time you post.
See also: How to post in multiple languages on Facebook and Instagram
Check out our client story with Sanicat, where we helped the brand create localized content on their local Facebook and Instagram pages.
2. Instagram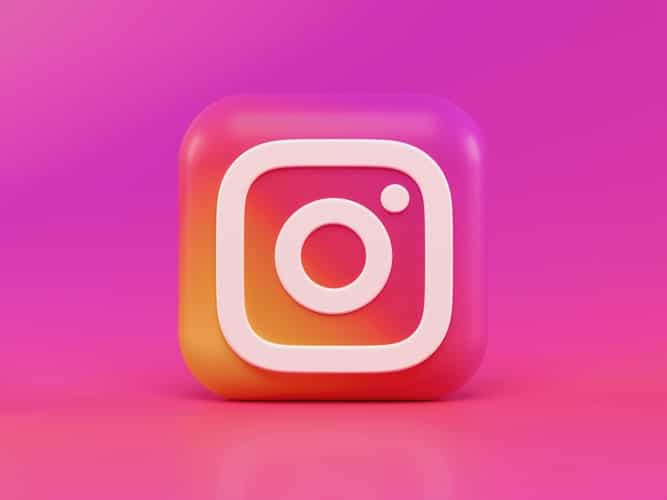 This is the second most in-demand platform that our clients request localization for, and we're going to dedicate a long explanation to it.
Instagram is tricky, as there are many benefits of having local accounts, but also a few reasons not to.
Benefits of having just one global Instagram account:
Since Instagram is such a visual platform and does not have the "global pages" of Facebook, some clients decide to stick to one corporate-level Instagram account. This allows brands to create a strong strategy for their main page and really focus on providing valuable content and engaging followers in one place.
Content creation for Instagram can be more complex because of all the different formats, such as Stories, Reels and IGTV.
That's why it might make more sense to do one account really well rather than run several—unless the other accounts have a substantially different purpose or content angle.
Like Facebook, you can still do targeted local ads on Instagram from your main account.
Benefits of running local Instagram accounts for businesses:
Several of our clients opt for local Instagram accounts, such as PopSockets. In the past, we've managed their accounts for the UK, Germany, France, Netherlands, Spain, Italy, Finland, Sweden, Denmark and Norway, directly resulting in increased traffic and growth in each market. Read our client story.
You can also check out global brands like L'Oréal, which has several accounts, including @lorealparis, @lorealindia, @lorealaustralia and @lorealspain.
The main benefit of having local Instagram accounts is that the platform is all about user-generated content and engagement—and people prefer to engage in their native language. That means they'll be more likely to purchase something that's presented to them in their own language, as well as comment, share and follow.
What's more, audiences in different regions have different beliefs, needs and contexts. If you create a local Instagram account, you'll be able to tailor your content for your specific audience, including adapting holiday campaigns, working with nano influencers and choosing the right visuals.
See also: How to localize your content for more effective marketing in Europe
Pro Instagram & Facebook tip: Add custom location tags
For brick-and-mortar businesses with multiple locations, take advantage of custom location tags on Facebook and Instagram so people can "check-in" at your business. This is a good solution for driving local engagement from a corporate-level page.
According to Kate Busby, social media marketing expert who we interviewed on The Content Mix podcast:
"If your local team reminds customers and partners to upload Insta content and apply this tag before publishing, you will build up a stack of Instagram content under that tag. Should someone using Instagram search for your business in the search bar, they will encounter this tag and see an archive of tagged photos and videos that give a real sense of the people, activities and opportunities taking place in that locale.You'll literally put your local business—and your brand—on the map."
Check out our interview with Kate Busby, and read her in-depth guide to B2B Instagram marketing.
Pros and cons of creating local Instagram accounts: It doesn't have a multilingual functionality and it has complex features, so it might not be worth creating separate local accounts unless they have very different purposes and audiences—and you have the time and budget. Plus, the platform is very visual, so global video and photo content with English captions could be more appealing to international audiences, when compared to some of the other platforms that are more text-driven.
See also: How important is subtitling on social media?
Instagram is good at community building, particularly with its Stories feature. Check out our client story with social impact company, Too Good To Go, to see how we've helped the brand build localized communities across Europe using Instagram Stories.
3. LinkedIn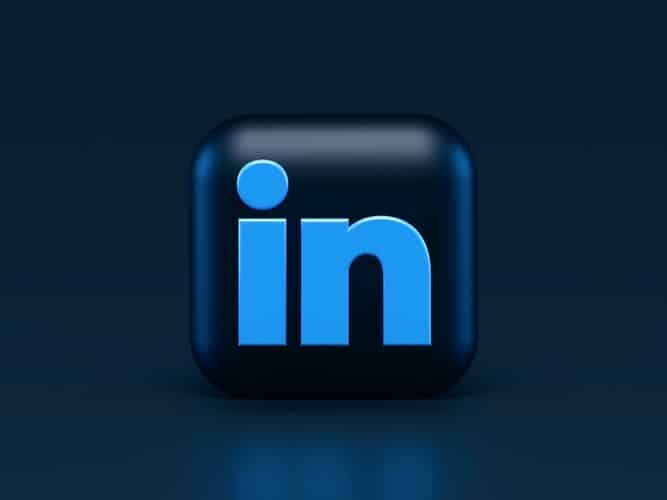 Your LinkedIn page represents your company, so the general best practice is only to have one account—unless you have different business units you want to separate, in which case check out the affiliate pages feature.
The unique thing about LinkedIn is the ability to target both paid ads and organic posts that show up on your followers' feeds. For example, geography and language are some aspects you can target. See more info about LinkedIn target audiences. 
In our experience, we've seen clients invest less in localization on LinkedIn than Facebook and Instagram, most likely because English is generally accepted as the lingua franca on LinkedIn. It's also important to know that not all platforms are relevant in all regions.
For example, when we interviewed  Allan Formigoni, content and email marketing manager at WeTravel, about launching global marketing campaigns, he mentioned that LinkedIn worked for their US audience, yet it wasn't as popular with their Latin American audience.
At the least, we recommend including your company's "About" information in your company's main languages used in marketing, a feature LI offers. (See "manage languages"). 
Pros and cons of creating local content for LinkedIn: While you can target local content that shows up on your followers' feeds based on location, all of it will show up side by side on your LinkedIn page (unless you create multiple pages for your business, which we don't recommend as a best practice). This is why many companies decide to only have one corporate LinkedIn account and post content primarily in one language.
What you can do on a single account: Include your company's "About" section in your company's most important languages with LinkedIn's manage languages feature. Also use LinkedIn's targeted updates feature to control what shows up on your followers' feeds based on location and other factors, and create ads targeted based on geography.
See also: How to write engaging copy for social media and why it's important
LinkedIn is great for establishing yourself as a thought leader in your industry, particularly for B2B brands. Check out our client story with Mapp, where LinkedIn forms part of their overall content marketing strategy to establish themselves as thought leaders in the UK, the US, Italy and Germany.
4. X (formerly Twitter)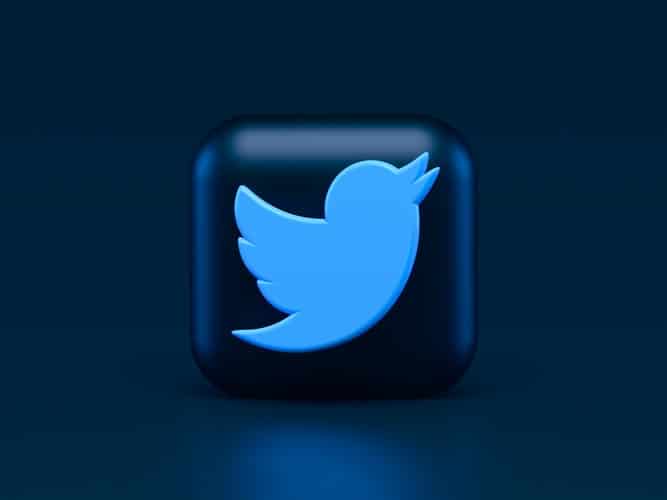 The considerations for X are similar to Instagram, although for slightly different reasons. The issue isn't the post types on X but the frequency of engagement that's needed to reach traction there. 
For X—and all other platforms—we would first recommend really working to grow your main corporate account and then deciding whether to expand that marketing strategy to local markets. For example, it's worth spending more time following and engaging with relevant local influencers in your sector from your main account versus creating a lot of multilingual content at an early stage.
If you haven't already developed a strong main X account for your brand, setting up a strategy for several local pages at once would be costly and time-consuming. It makes more sense to refresh the strategy on one page, and if that works, consider a similar localized version of that strategy in key markets. 
Meanwhile, like the other platforms, you can still do targeted ads in local languages on X. 
Pros and cons of local X accounts: It's probably not worth considering for your business unless you've already created a really strong main page—and have the time and budget to localize it. First focus on growing your main page and engaging followers.
See also: 12 multilingual social media tips that really work
5. TikTok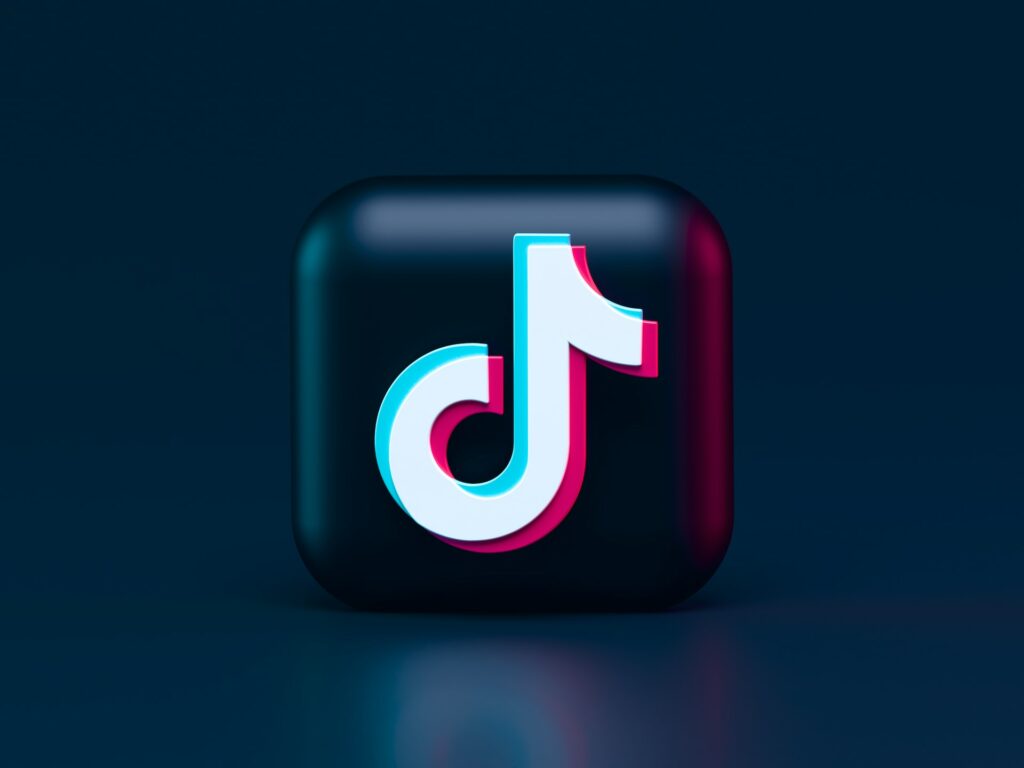 Before delving into TikTok marketing, evaluating whether this platform aligns with your brand's objectives is crucial. First, consider your audience and whether they actively search for content on TikTok. Recent studies show TikTok surpassing Google in various sectors, making it a potential goldmine for brands in industries like automotive, finance, fashion, and more.
It's also important to understand that creating content for the platform is extremely resource-heavy. TikTok content is raw, human-centered, and rapidly evolving, emphasizing the need for content that captures attention within the first two seconds. While the best-performing content isn't highly polished or professionally created, the platform has a unique aesthetic, meaning you need to create content specifically for TikTok—it becomes harder to repurpose other content for the platform.
It also requires a lot of content, with brands recommended to post at least three times a week. The platform favors content generated within its ecosystem, emphasizing the need for consistent posting and leveraging TikTok's in-app tools.
The other thing to consider is TikTok's local-focused algorithm. It automatically promotes local content to users, slowly adapting its algorithm based on user engagement. However, brands can influence this by incorporating a few localized elements like hashtags, local-language on-video text and captions and location pins (where available).
We've seen a few different methods when considering local vs. global TikTok accounts, including hyper-localized content for key regions, global accounts that collaborate with local creators for their content creation and global accounts that partner with local influencers to reach their audiences.
Your decision depends on your brand and strategy and, ultimately, what you want to get out of the platform.
Pros and cons of creating local content for TikTok: Enhance engagement by presenting content in the native language, catering to local preferences. Localized content will have more opportunities to reach specific audiences. However, not all local audiences are active on the platform, especially across Europe. If you go local, you may not have a massive audience. Managing multiple local accounts can be resource-intensive, requiring dedicated teams for each region. Coordinating content strategies across various regions may also pose logistical challenges.
TikTok is great for user-generated content around brands. Check out this work sample of localized TikTok content for PopSockets.
Continuing the debate on global vs. local social media accounts for businesses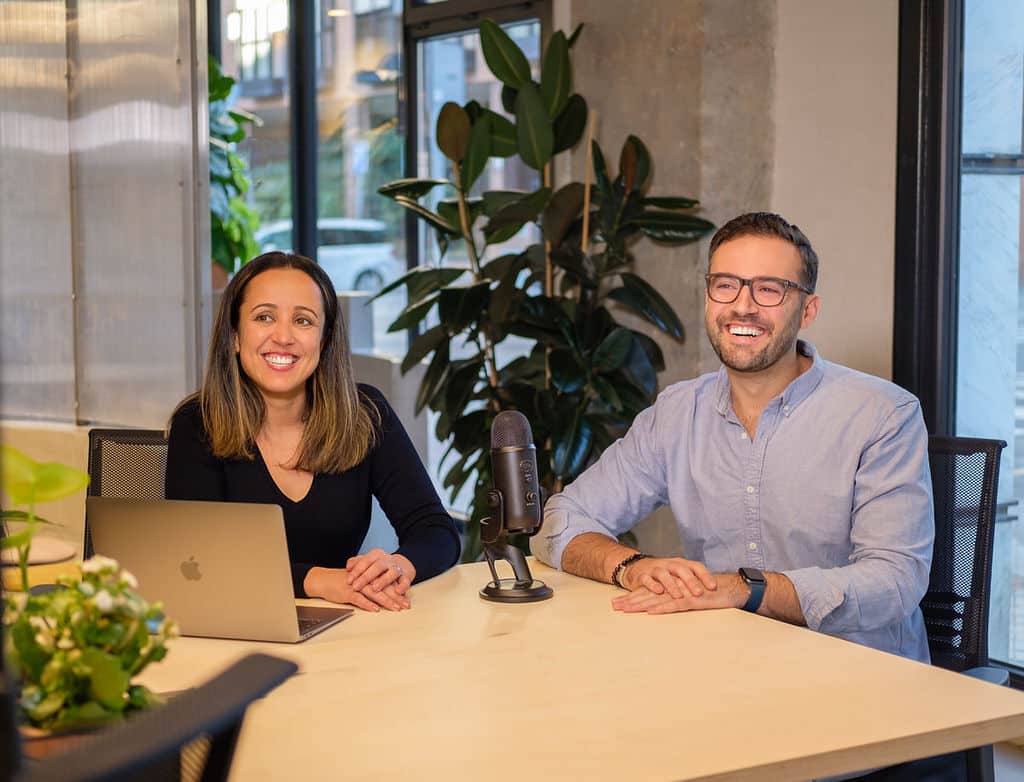 While all of the above tips are based on our personal experiences with a range of local vs. global brands, none of them are foolproof for you. 
You'll need to decide the best route for your business based on your goals, the current state of your main accounts and how well you've developed your brand's messaging in your home market, as well as time and budget constraints.
We highly recommend working with a team of local experts to help you make this decision, based on market research and truly getting to know your business and needs.
Get in touch with us!
At VeraContent, we work closely with our clients to not only manage their local social media accounts, but also advise them on whether or not it's worth doing so. We also help them set up the localization and multilingual content creation process from the ground up and put together the right team of local community managers and copywriters to keep their accounts up to date and engaging—learn more about us!
Get in touch with us to find out if you qualify for a free content consultation!