If social media in different languages isn't part of your global marketing localization strategy, you could be leaving a lot of money on the table—especially if your competition starts targeting foreign markets first.
With more languages taking their share on the internet, multilingual social media is extremely relevant for all global brands. If you're not sure whether global social media marketing is the right choice for your business, take a look at our 10 reasons why you should be doing social media in different languages and decide for yourself.
Freebie: Worksheet: Adapt your content strategy to local markets
10 reasons you need to run social media in different languages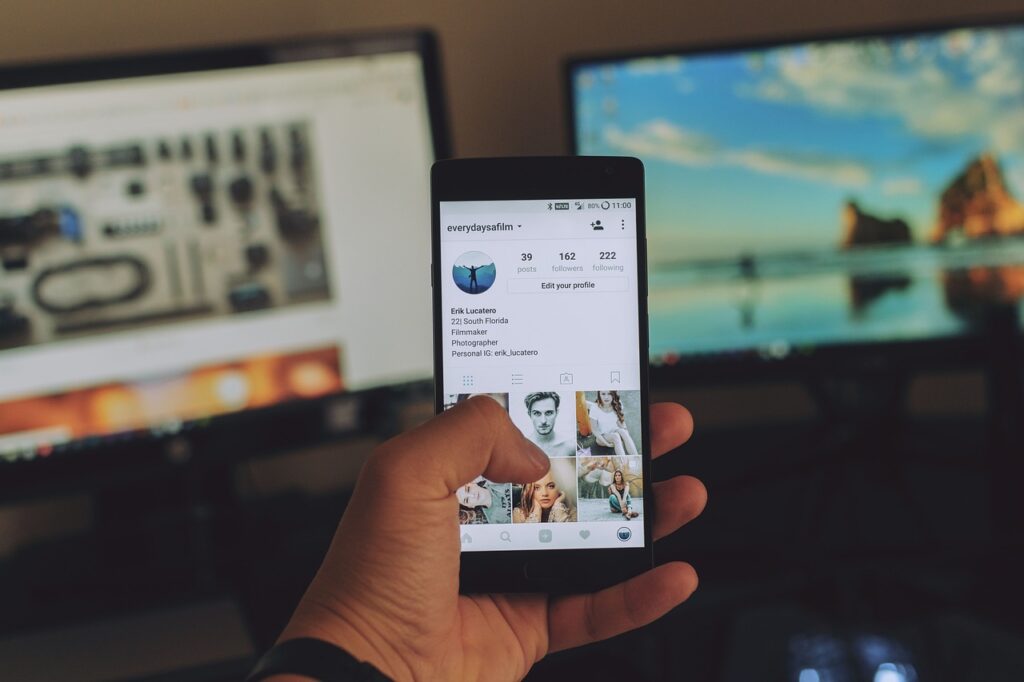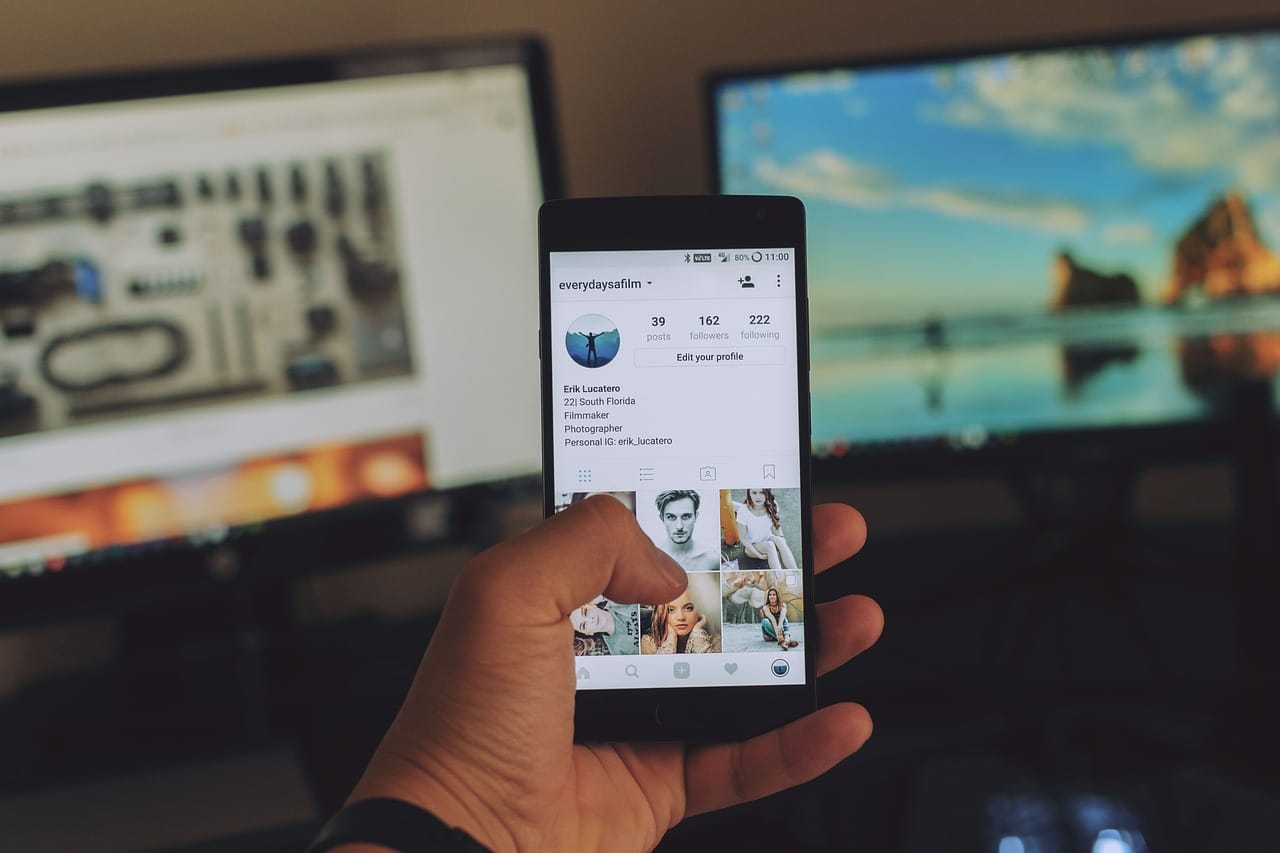 If you're building a global brand, running multiple social media accounts in different languages should definitely be part of your social media localization strategy.
See also: How to create a solid multilingual social media strategy
Here are 10 reasons why:
1. Increase your online visibility
Decide what you want to achieve from rolling out social media in different languages, and create a strategy to support it. Are you looking for customers in a certain country to engage with your brand? Are you hoping to direct international consumers to your online store? Answering these questions will help you choose the right social media channels for you.
Make sure all of your social media channels are optimized for each language based on how you want to be found. Your social media channels should appear in search engine results and be a way for people in foreign markets to find out about you.
See also: Multilingual content marketing: Your essential guide
2. Use of foreign languages online is growing
Companies with social media in different languages are opening up their business to foreign markets that are already active online and continuing to grow.
In the last 10 years, the amount of Arabic used online has shot up by over 2500%. And since 1999, the number of Japanese speaking internet users has grown by 152%. These statistics might not be surprising with the explosion of the internet, but consider that the use of English online hasn't even tripled.
If businesses want to succeed in the international marketplace, they need to adapt their social media channels to fit potential customers who don't speak English.
See also: Global marketing standardization vs. localization: A helpful guide
3. Consumers are more likely to interact in their own language
Studies show that consumers are five times more likely to purchase from a website that has content in their mother tongue. So it stands to reason that by adopting multilingual social media, consumers will feel more comfortable engaging with your brand.
Consider Hispanics in the United States, who have a buying power of $1.3 trillion. A study by Facebook IQ discovered that this demographic were 1.4 times more likely to want to purchase products from static advertisements in Spanish than if they saw the same advertisements in English.
If your social media profiles are only in English, you're not only missing out on international audiences, but possibly local markets who prefer companies that use their first language.
4. Enhance your search rankings
Your website is likely to improve its position in search rankings when a piece of content from your Twitter feed gets retweeted, especially if it's by someone with lots of followers. Similarly, the amount of likes you receive on Facebook can send signals that boosts your website's visibility on Google.
Global companies are taking note and interacting with people from all over the world: Sony, Microsoft, PricewaterhouseCoopers, and Cisco all have Twitter feeds in more than 10 languages.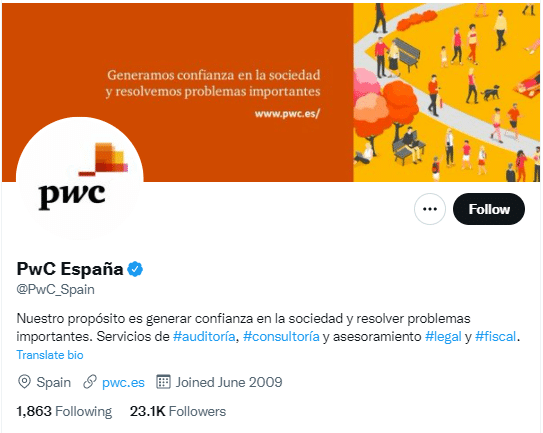 See also: SEO localization for multilingual websites: What is it and why is it necessary?
5. Most global internet users aren't native English speakers
Did you know that more than 20 billion translations take place on Facebook everyday?
While English is the most popular language online, it only represents 25.4% of worldwide internet users. That's almost 75% of users who aren't learning about your business if you don't have social media in different languages. Other widely used languages online are Chinese, Spanish, and Arabic.
Speaking to your target market in their first language is the best way to connect with social media users around the globe and get your brand noticed.
6. Increase your global following
According to a study by MarketingSherpa, 95% of online adults aged 18 to 34 are inclined to follow their favorite brands on social media. If your company starts using social media in different languages, there's a good chance people from other countries will follow your business and become customers.
Don't assume everyone who enjoys your brand speaks your language. In fact, around one billion monthly users on Facebook speak languages other than English.
Pro tip: Research which social media platforms are popular in your target audience's country. Some countries have their own social networks that are widely used, especially in China where Facebook, YouTube, and Twitter are banned.
See also: How to post in multiple languages on Facebook and Instagram
7. Offer customer service around the world
Social media has changed how customers interact with businesses. Consumers often head to Facebook or Twitter to solve their issues before calling a customer service line.
Multilingual social media offers your international customers the same fluid experience as customers in your home country. This will solidify your reputation as a responsive brand who cares about its customers.
Here are a few important things to consider when offering customer service on social media in different languages:
Implement a system for tracking comments, questions, and complaints from customers on your social media channels using some sort of multilingual social media monitoring system.
Get back to customers as fast as possible when they have questions or concerns.
Be friendly and helpful, while making sure your customers feel heard.
Move public conversations into private messages if necessary.
This kind of community management can be hard to manage in-house, so you might want to consider outsourcing to an international social media agency with experts in your niche that speak your audience's language.
See also: How to write engaging copy for social media and why it's important
8. It's cost-effective
Although you may have to invest in professional marketing translation services, sending out a Facebook post or tweet in another language is significantly cheaper than advertising in a country's local media outlets. You can also see results quickly: 84% of marketers experienced increased traffic with as little as six hours spent on social media marketing per week.
Social ads are normally inexpensive and let you choose the demographic, geography, language, and online behaviors of the audience you want to target. Once you determine your target audience, you'll create specific messages that speak to potential customers and only have to pay for the viewers you're targeting.
If you don't want to commit to having dedicated social media accounts in different languages, you can run Facebook ads in multiple languages without necessarily creating multiple Facebook pages.
Tip: There are various Instagram global pages and Facebook global pages pros and cons to way up, read our article on global vs. local social media accounts to learn more about which is best for your business.
9. Get more use out of your existing content
The best way to get results on social media is through publishing relevant, engaging social media posts that appeal to your target audience. But most companies don't realize how much social media content they already have that can be reused.
You'll reach several foreign markets by adapting the original content from your social media profiles into various languages. A quality translation is usually all that is needed for most updates. If you're working with professional translators, they'll localize the content to make sure it's culturally appropriate in every language.
See also: How to set up a design workflow for global social media accounts
Download our ultimate guide on how to manage multilingual social media accounts: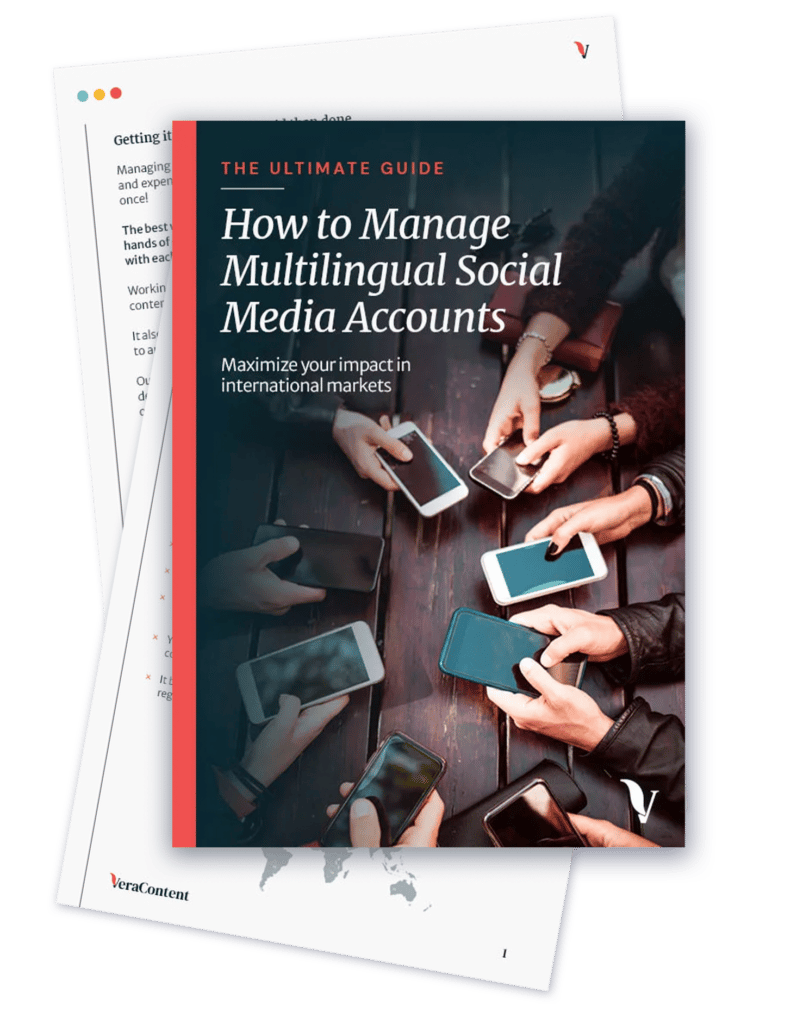 Get your free guide by filling in the form below!
10. Build trust with international audiences
The majority of consumers research a business online by checking out its social media channels. By having social media in different languages, audiences in foreign markets view your company as trustworthy and knowledgeable.
Through multilingual social media, you can show your brand personality and voice to connect with international audiences. Your business can become a part of their community by interacting with them in their own language. This close communication fosters authentic connections which turn followers into customers.
See also: International audience research methods: How to reach new markets effectively
Expand your global social media presence by working with local social media community managers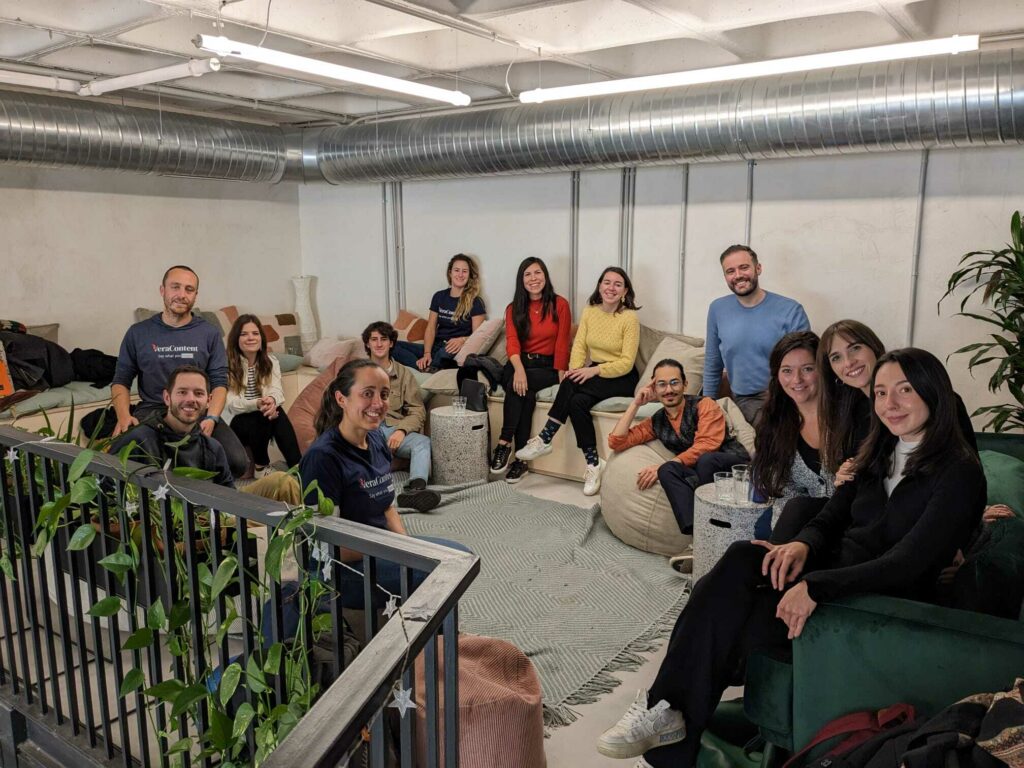 At VeraContent, we work with social media community managers based in the different countries that we work in. This means that our clients get to benefit from their local insights and experience along with their multilingual abilities.
Our local community managers do multi-language social media monitoring and ensure that you're putting out the most relevant content for your brand—content that speaks directly to your audience.
If you're looking to level up your social media marketing in Europe or anywhere else in the world, get in touch. We'd love to help you extend your global social media marketing strategy. Get in touch to find out if you qualify for a content consultation.