Posting in multiple languages on Facebook and Instagram can open up your brand to millions of new users.
According to the social media giant, local Facebook pages get as much as 50% higher engagement than pages that haven't been localized. While English is widely spoken online, there are 7,000 other languages worldwide. And the best way to reach new audiences is by sharing posts in their mother tongue.
But how do you post in multiple languages on Facebook and Instagram? Keep reading for a step-by-step guide to setting up your profiles and sharing posts in different languages.
See also: Global vs. local social media accounts: How many do you need?
Facebook page localization: Setting up Facebook Global Pages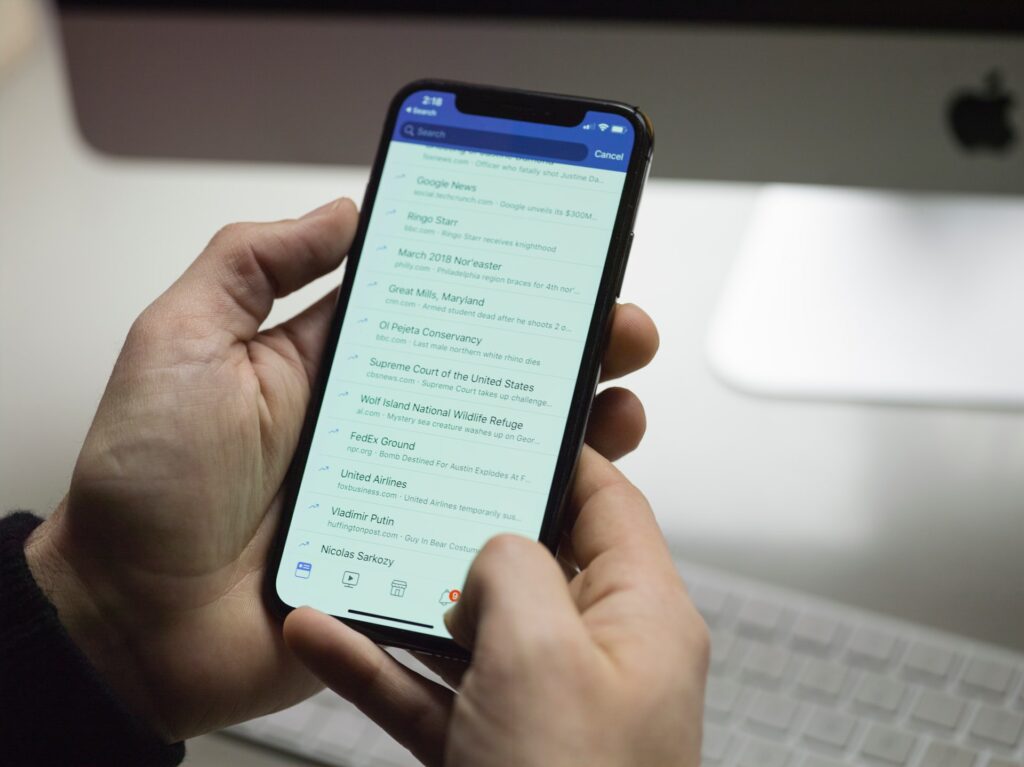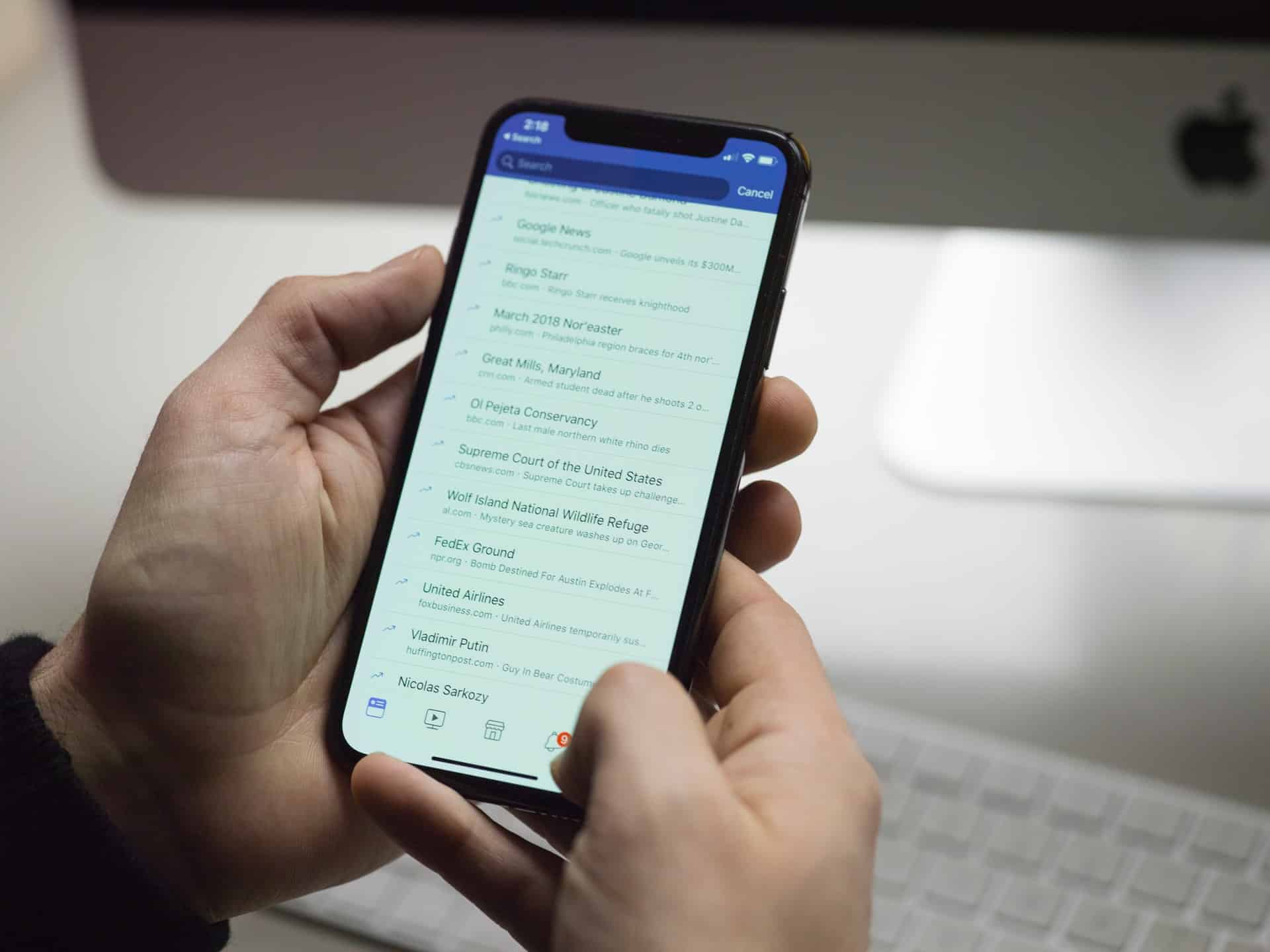 When Facebook launched in 2007, it was only available in English, yet by 2019, it was accessible in 111 different languages. With over 2.9 billion users worldwide, going multilingual on Facebook is well worth the effort.
The good news is that it's a simple process to change the settings on your business page to be able to post in multiple languages on Facebook.
Global Pages is an excellent way to connect with new markets even if you don't have a physical presence there. This feature allows you to provide localized versions of your content under one universal profile—while maintaining one total fan count, URL and global insights across your international audience.
However, this feature isn't available everywhere. To check if your region supports Facebook's Global Pages, go to your page settings and look for Global Pages on the menu.
If there isn't a Global Pages tab in the left-hand navigation, then, unfortunately, it's not available in your region. You'll have to create separate pages for each region.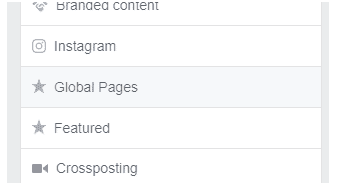 Setting up Facebook Global Pages involves creating a structure with your main page as the default or root of all the sub-pages, as shown below: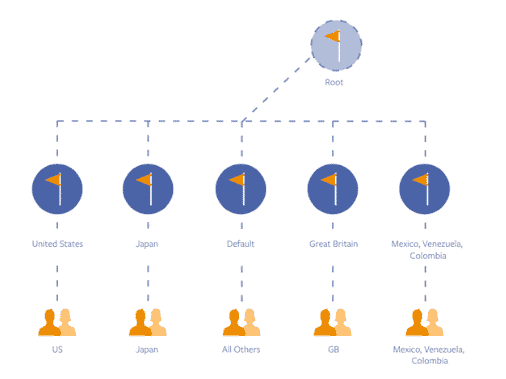 Steps to setting up Facebook Global Pages:
Add pages to your structure via "Market Pages" and set targeting preferences—such as which countries and languages you would like to be redirected to that page. You can even choose to have a page in English set to France (region) and a page in French set to the same region.
Once you've created a page for each country and audience, save changes.
Select a default page for people who aren't accessing your page in one of the languages/regions that you've set up.
Test the page by hitting the three dots under the main header image and choosing "Switch Region."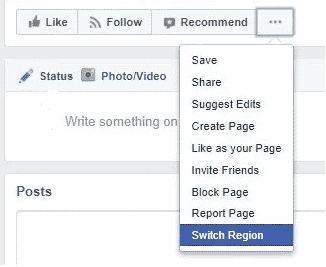 Tip: Global Pages are best suited to large corporations who already have a Facebook Account Manager. You'll also have to migrate to the Meta Business Manager suite first.
If you don't have access to Global Pages, you can still post in multiple languages on Facebook, but it'll be a bit more complicated due to the platform regularly changing their interface. While there is an option to "post in multiple languages" in settings, you might not have the chance to select two languages when actually posting.
Here's what to do to post in multiple languages on Facebook:
Make sure you're the page's admin
Click "Pages" from the left-hand menu in your News Feed
Select the page you wish to work on
Click "Settings"
From "General" choose "Post in multiple languages" (see image below)
Click to save changes

Now head to your main page to start posting and follow the below steps:
Write your post at the top of your page's timeline—this will be the default language for new posts.
Click "Write post in another language," then select the arrow pull-down menu and select a language. This option might not be available, in which case, you can write the post in two languages with an obvious separation between the two languages.
Click "Publish" once you're done.
You may also want to change the date format to be consistent in the new market—similarly for number formats. For example, many countries use a comma as a decimal separator.
Note: People whose primary language isn't included as an additional language will only see the post in its default language. For example, if the default language for your post is English and you also wrote your posted in Spanish and French, people whose primary language is German will only see the post in English.
See also: How to create a solid multilingual social media strategy
Creating a Facebook page localization strategy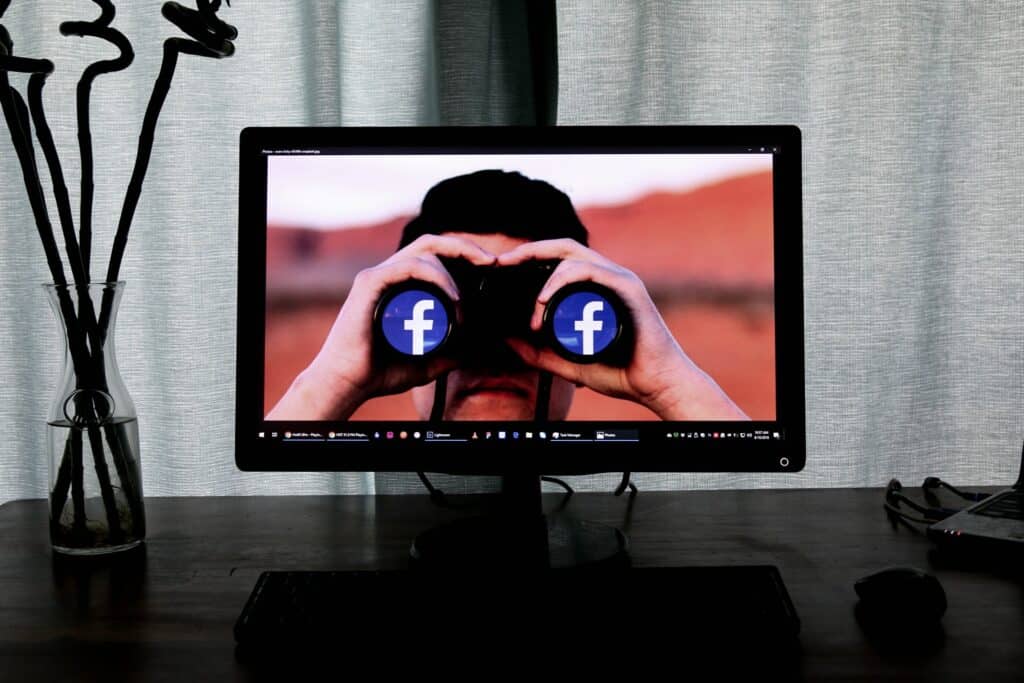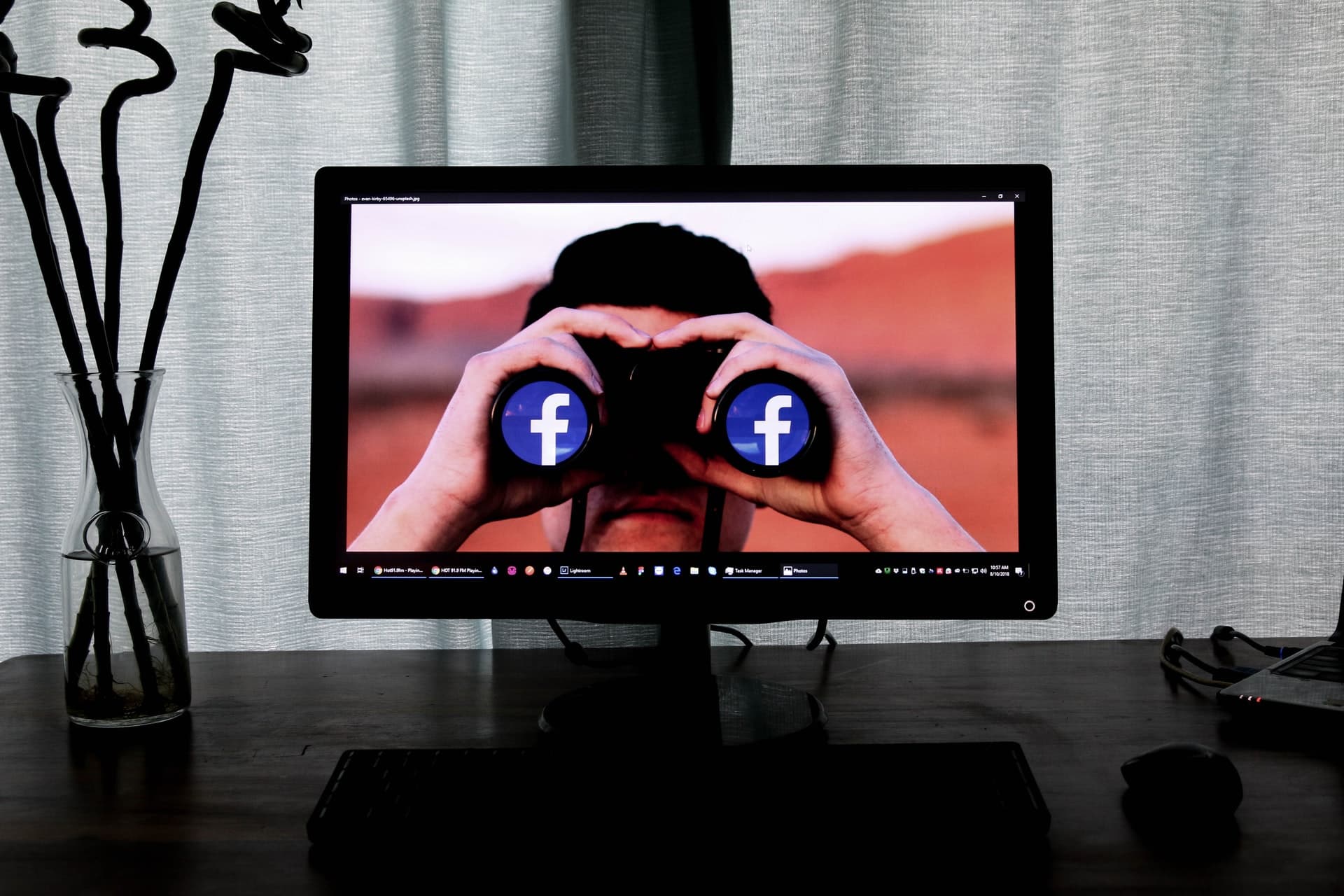 As with any localization strategy, it's best to start small and build as you gain results and confidence. Start with localizing for specific regions that you've identified as potential new markets.
One way to test the potential of new markets is to create localized paid ads or boosted posts in that region. These posts won't be shared on your profile but rather only directed to the specified audience. Aim to design content that is recognizably yours in terms of color and font styles.
It's crucial to pinpoint who your audience is, where they're based and what languages they speak. Look at the analytics pages on Facebook (and Instagram) to see where your audience is and their interests.
Tip: Use Facebook's Meta Foresight Insight tool to help you generate interactive reports filtered by topic, region or segment to improve your Facebook page localization.
Remember that there's no one-size-fits-all approach when it comes to posting in multiple languages on Facebook. What works for one brand might not work for yours. So think about which platform works best for your business. And perhaps just focus on one initially and see how it goes.
Why not consider hiring a multilingual social media agency to help you localize your content in new markets? At VeraContent, we handpick dedicated local community managers who can ensure your brand is faithfully represented to each audience.
See also: Multilingual graphic design: Why it pays to hire specialists
How to set up your Facebook profile in multiple languages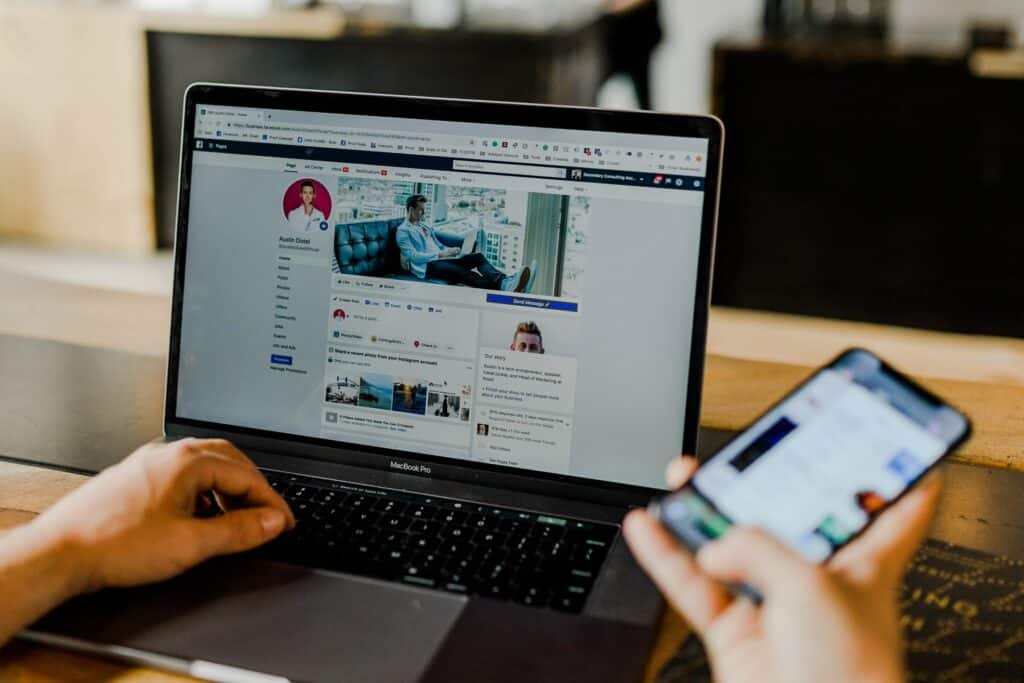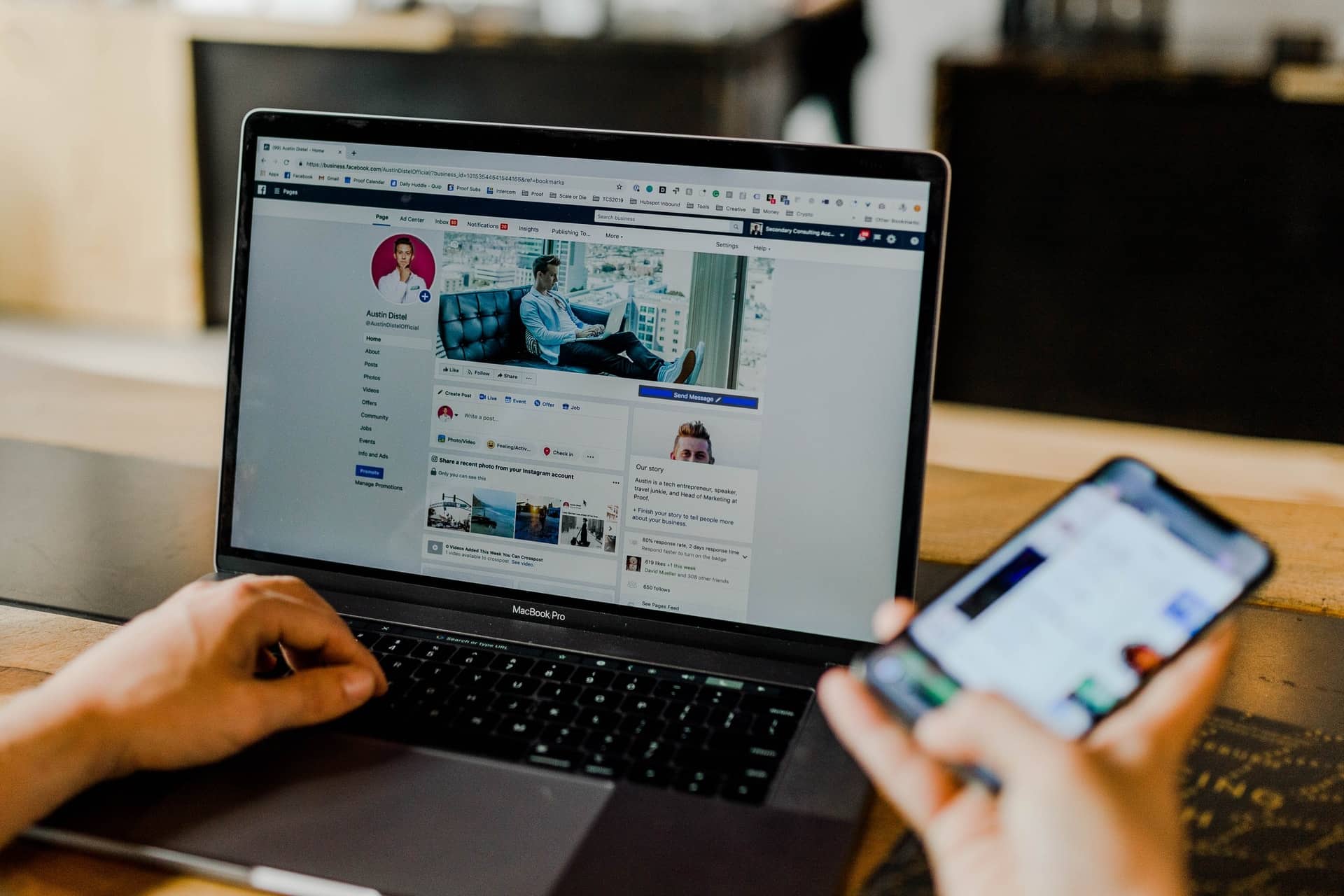 Facebook has a user language detection system that automatically adapts to the language you've set your profile to. To change your Facebook profile to a different language or multiple languages—for example, if you want to post in multiple languages on your profile—go through the below steps:
1. Make sure you're the page's admin
2. Go to "Settings"
3. Scroll down to the bottom of the page, and select which language you would like your user experience to be in

4. Click on the + sign to have an increased choice of languages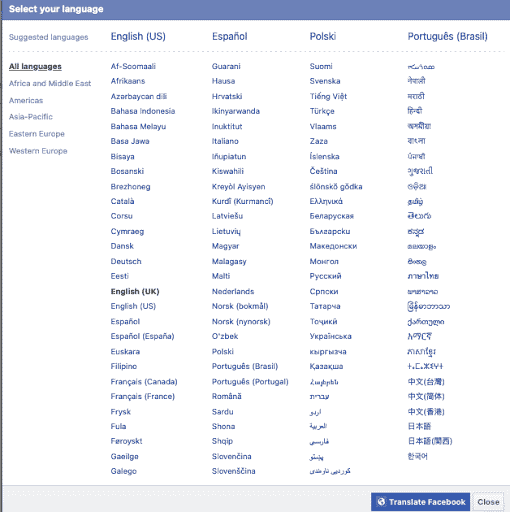 5. Save changes
Your "About Business" info on Facebook can also be written in several languages if you want to control how your brand is seen, rather than letting Facebook automatically translate it. This is crucial for building trust in your company. You might have a tagline that works really well in English but loses its meaning—or even comes across as offensive—if literally translated into another language.
For example, Canadian wireless and internet provider TELUS once used automated Twitter translations for a 2018 campaign. Their English slogan was "Take a deep breath, ground yourself. Go kill it." However, when automatically translated into French, it became: "Take a deep breath, crush yourself. Go kill him." This was obviously highly offensive and inappropriate.
Tip: If you have a business with multiple locations, take advantage of Facebook's Store location pages, allowing people to "check-in" to your business. Make sure your local business' address is set up on Facebook, and also tick the box to "show map and star ratings." This is a simple yet effective way of generating interaction on social media and increasing your business' visibility. 
See also: Marketing translation: Engaging audiences in their own language
Instagram page localization: The basics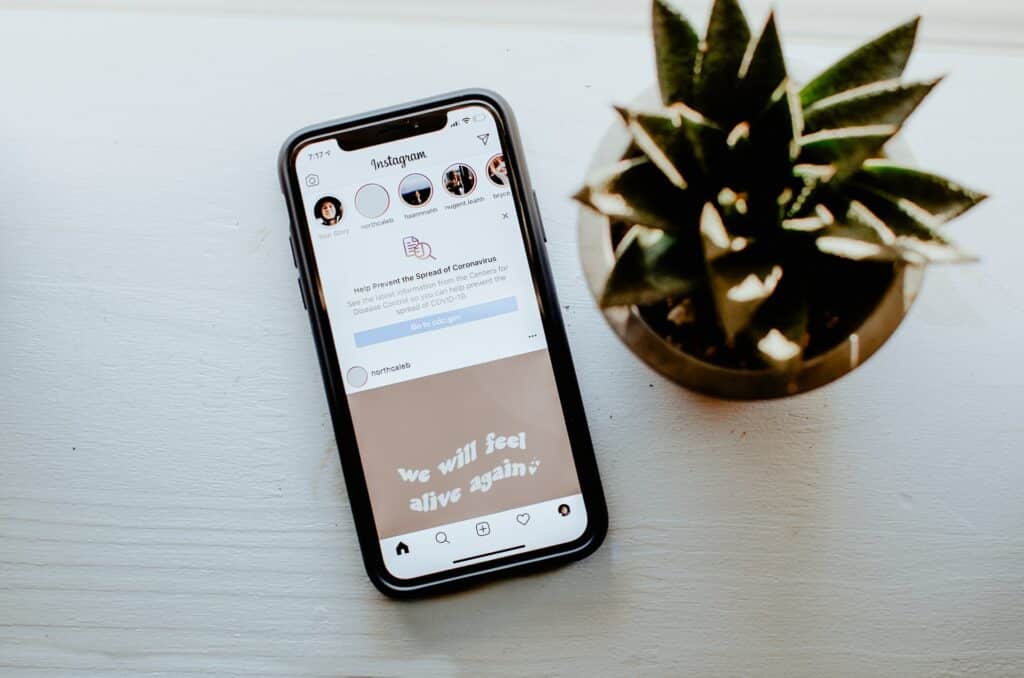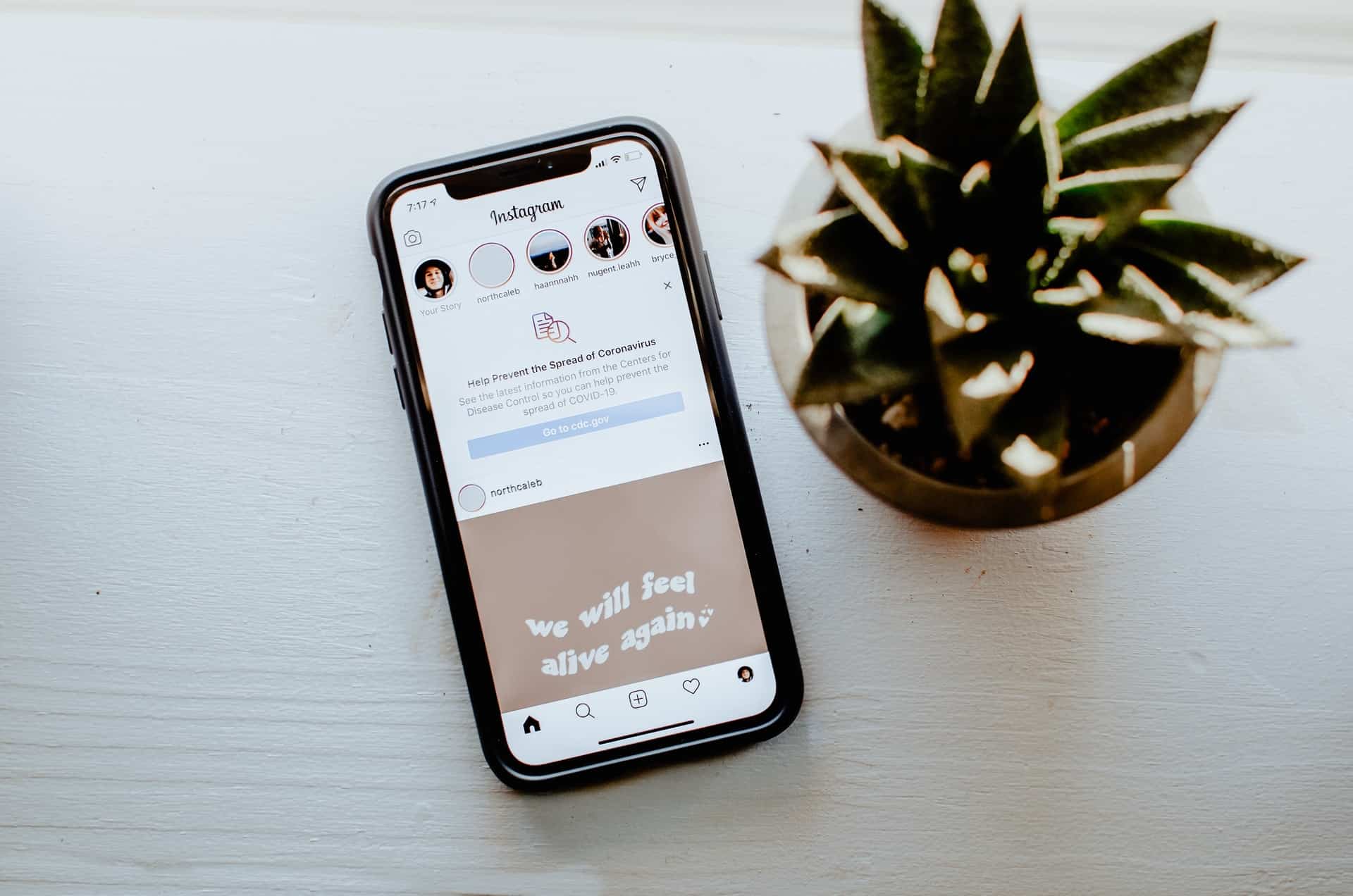 Instagram is a slightly different beast. Since it has more formats than Facebook—think Reels, IGTV and Stories—it's harder to set up automatic translations for everything. But, like Facebook, they are constantly rolling out new options for multilingual posts. Since 2021, Instagram Stories can now be translated into over 90 languages by clicking on a "See translation" option.
Instagram is all about user-generated content and engagement, so it makes sense to localize business accounts to target that interaction. Let's face it, people prefer to engage in their native language.
However, to control the quality of translations and really localize properly, it's a good idea to set up individual Instagram accounts for each local market.
Take the example of PopSockets. The brand approached VeraContent in 2019 to optimize their social media strategy, and the results are impressive. We helped broaden PopSockets' reach into new markets including Germany, France and the Netherlands with localized social media accounts—sparking a 100% growth in followers across European markets. 
How did we manage this? By creating separate local Instagram profiles and hiring local community managers to transmit the PopSockets brand faithfully while adapting it to the culture of each local market.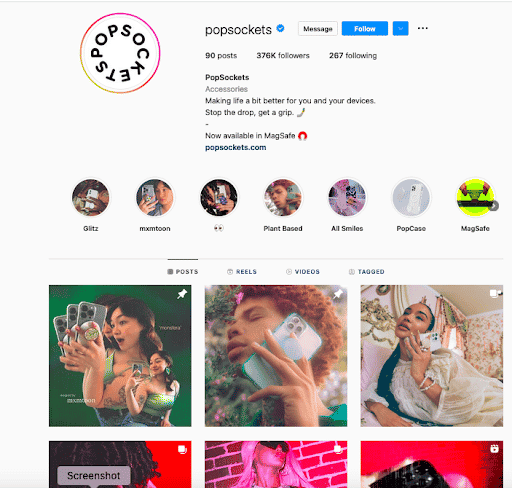 The Body Shop is another great example. While they have a main, official account in English, their worldwide franchises have set up accounts in other languages. But the proliferation of the brand isn't limited to national borders as they even have different ones in each country. Take @thebodyshop_liverpoolstreet in London or @thebodyshop_hounslow also in the UK as examples.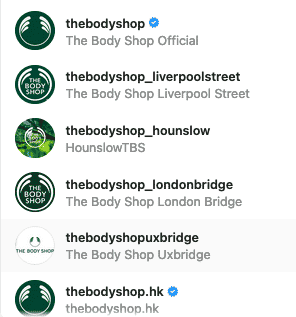 How to set up your Instagram profile in multiple languages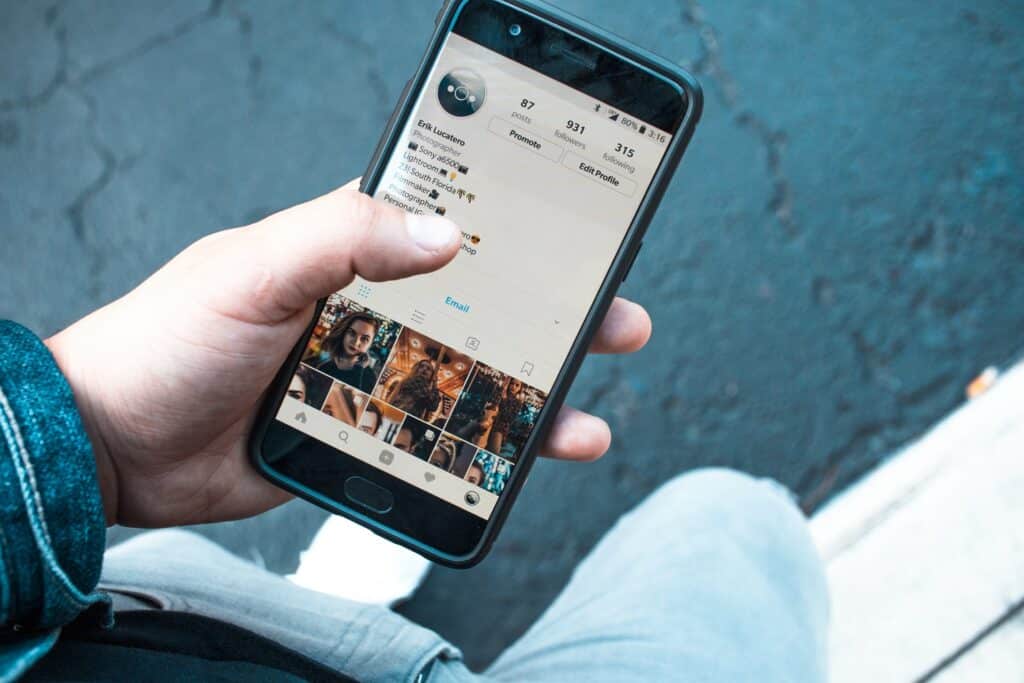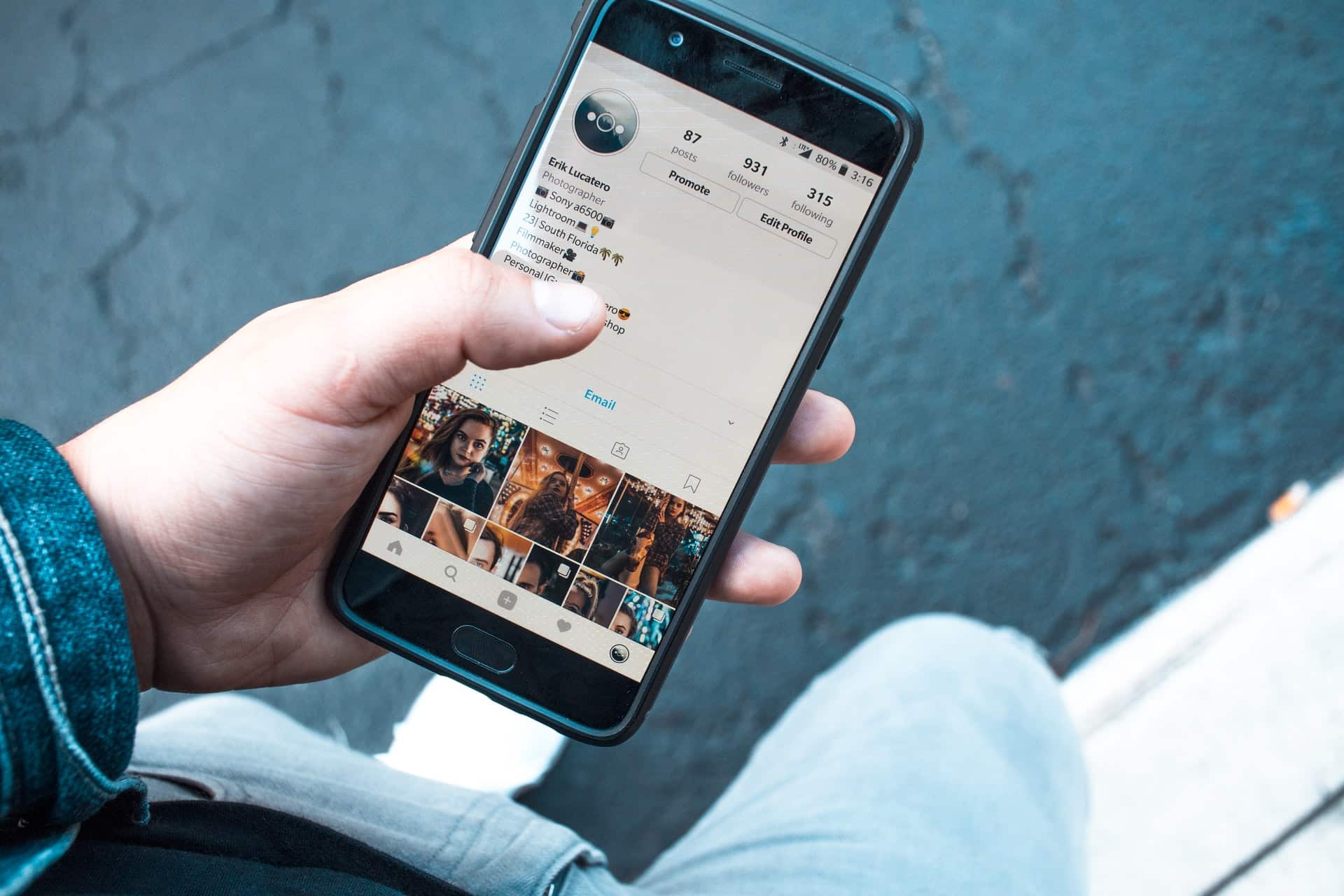 If you only have one other language that you want to target, it's worth considering writing your profile bio and posts in two languages. Click on the "Edit Profile" button in the middle of your home screen and head to the "Bio" section. You can use flags to identify and break up each language section clearly, or simply use separate lines for each language. You're limited to 150 characters, so choose wisely!
See below an example of how the Musée du Louvre uses both French and English in their Instagram bio: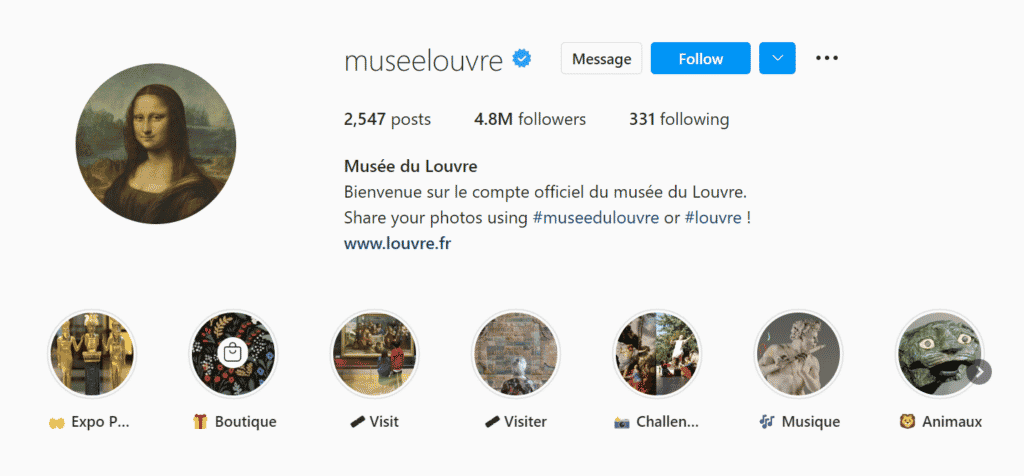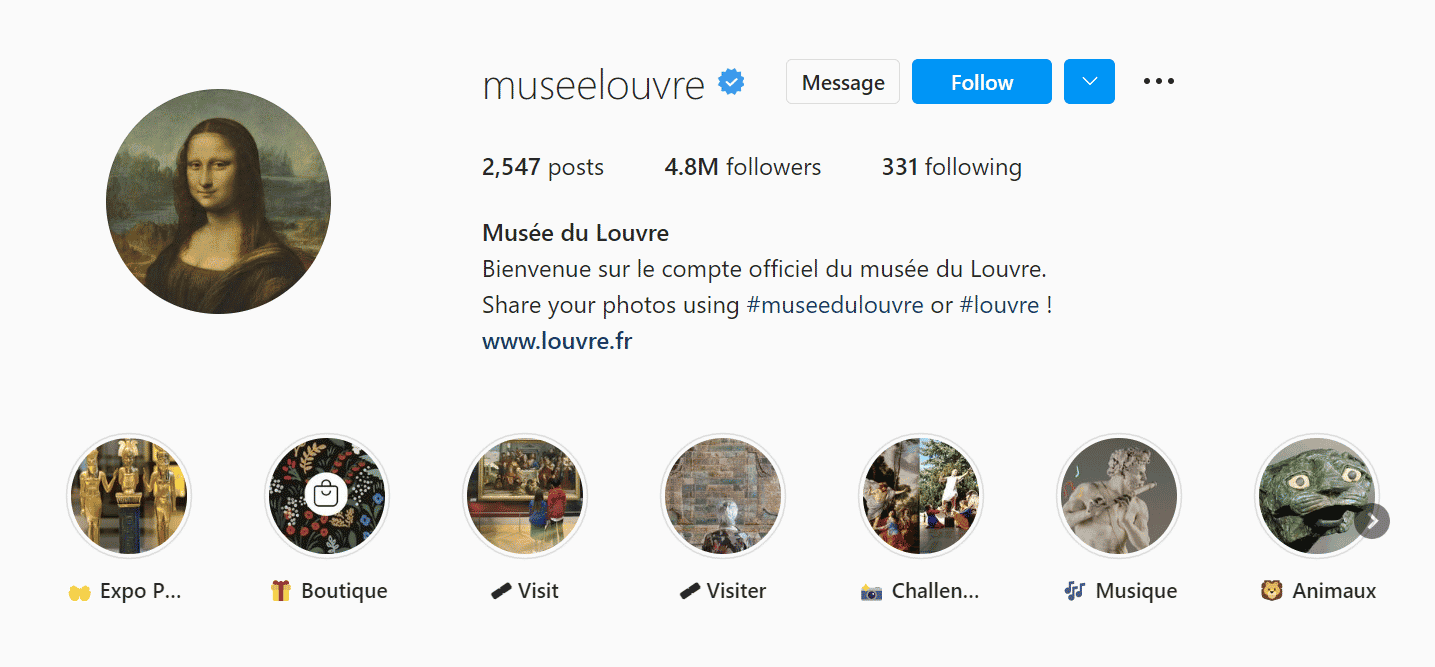 If you choose to have multiple business pages for your target markets, then hiring local community managers is going to be a necessity. They'll be able to adapt your brand's content and tone of voice to that specific market, while taking into account their local calendar and holidays. Plus they'll be able to work with local media and influencers to really get your name out there.
See also: How important is subtitling on social media?
What to remember when posting in multiple languages on Instagram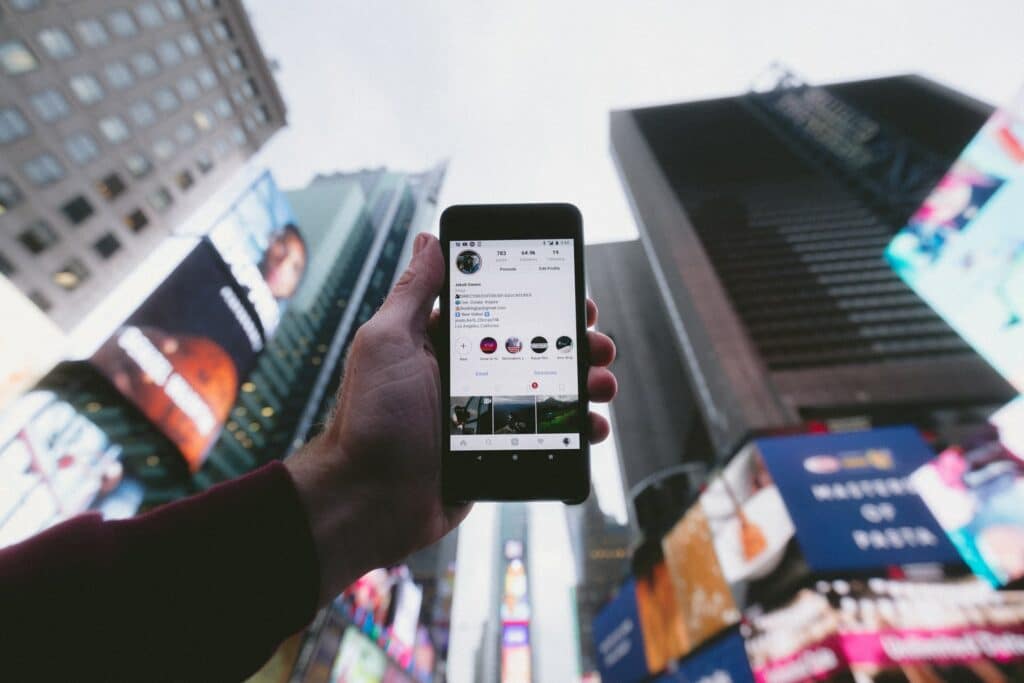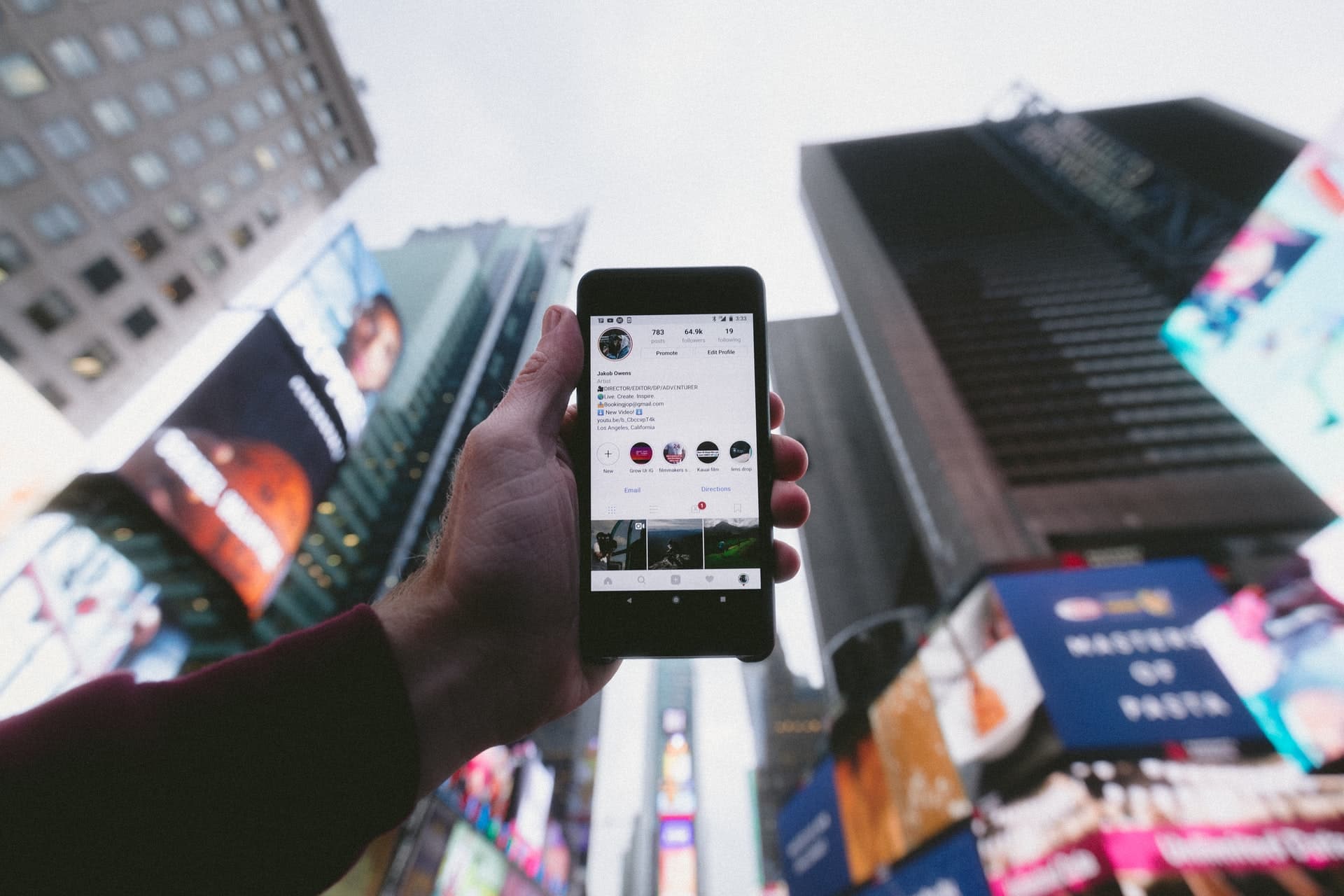 Whether you decide to post in two languages on one Instagram account or localize your accounts to the new markets, it's important to take hashtags into account.
For the first option, the amount of hashtags used is going to be huge—as you'll need to put them in both languages. Again, the Louvre Museum is a good example of how to clearly mark the languages. They use emoji flags to signpost their distinct languages on Instagram: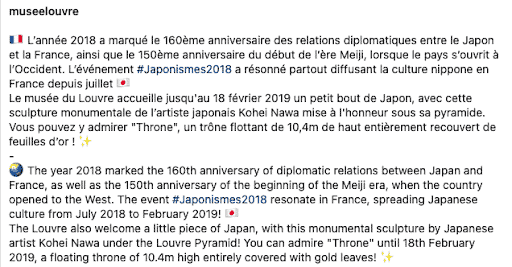 For the second option, again, it's a good idea to hire a local community manager who's really going to know the market, figure out which hashtags would work and maybe get traction from a local influencer or two.
If you're going to link your Instagram to your website or shop, make sure it goes to the right language. Having a French Instagram page which is then directed to an English-language shop or web page isn't a great look for a business.
Alternatively, some brands, like the Spanish clothing giant Zara, use predominantly English on their main Instagram page which then links through to a site where one's preferred language and/or country can be chosen.
"If you're creating social media content in a specific language, you're creating an expectation that you'll be able to do business with that client in that language. So you have to go all-in and the language should be part of your overall strategy." – Shaheen Samavati, CEO of VeraContent
Get your brand out there
You'll have a strong competitive advantage if you post in multiple languages on Facebook and/or Instagram as people are more likely to engage with content in their own language.
To really connect with your new market, consider hiring a content localization agency to make sure your content is adapted both mindfully and accurately. At VeraContent, we specialize in localized social media strategy, content creation and local community management. Get in touch with us to find out more.
Download our free interactive worksheet to start adapting your content strategy to local markets: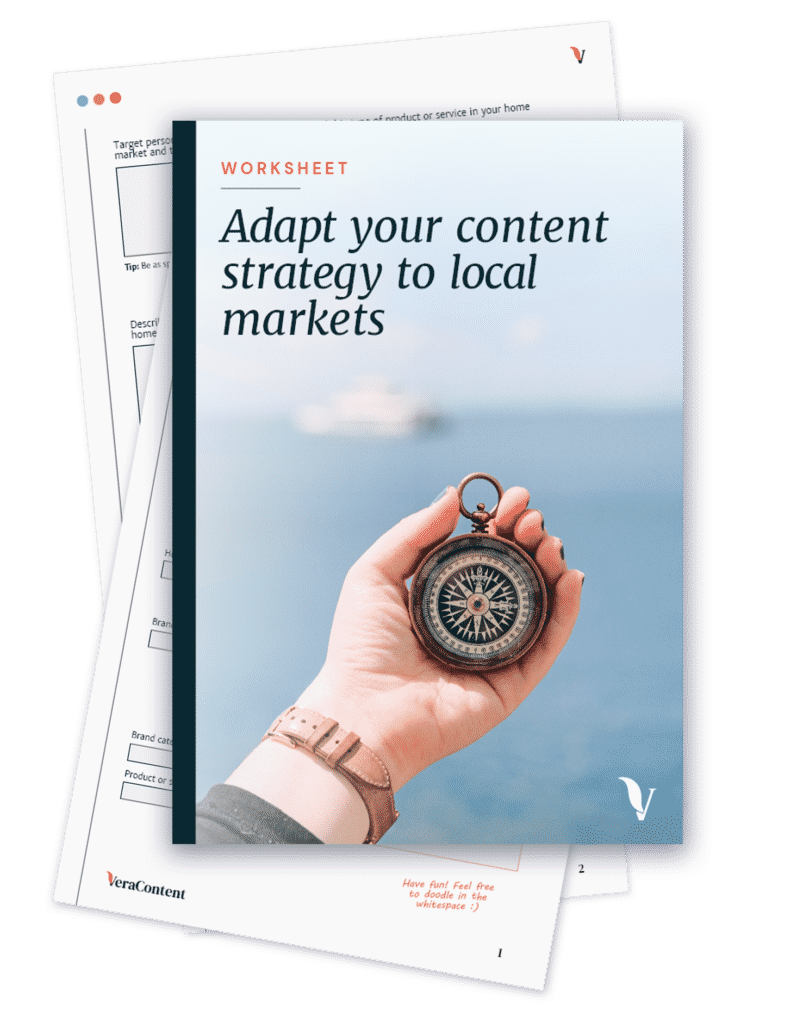 Get your free guide by filling in the form below!