Remember the good old-days when we could attend content marketing events without thinking twice? When in-person networking and content marketing conferences were more common than virtual and had a whole lot less uncertainty around them.
Well, we're hopeful that these days are making a comeback. We're looking forward to the return of in-person content marketing conferences and networking events in 2022. And if you're not yet ready for in-person gatherings, many events are still online or follow the hybrid model, allowing you to choose to attend on site or virtually.
At The Content Mix, we hold our own networking events for content marketers in Europe. Sign up for our mailing list and follow us on LinkedIn so that you don't miss out on the next one!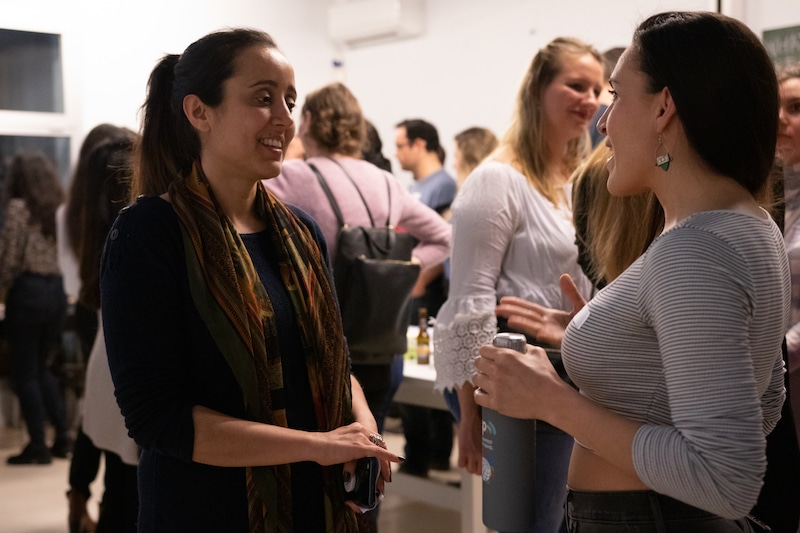 Here's why you should attend content marketing events, plus 22 events to add to your calendar in 2022.
Why should you attend content marketing events?
There are so many benefits of attending content marketing events—from keeping up with industry trends and developments to making invaluable professional connections. You never know where a conversation may lead you.
If you need proof, here's a little story: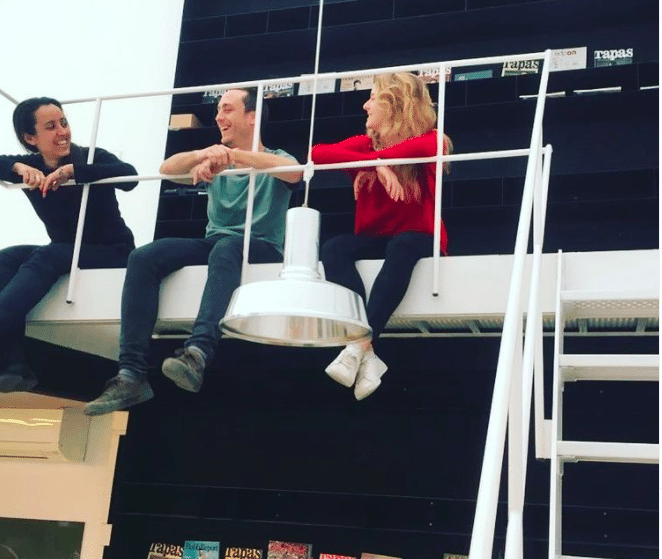 Back in 2012, the three co-founders of VeraContent—Shaheen Samavati, James Leahu and Daphne Binioris—met at an event. Little did they know that drinks at the bar would lead them to start a marketing localization agency a few years later.
It was at the Madrid launch party of Spotahome, a global real estate platform that Shaheen, a former journalist from the US, had helped launch from the ground up.
James and Daphne were invited as founders of the lifestyle blog Naked Madrid—and said yes to the invite on a whim. When the three of them started mingling, they found out they had a lot in common.
More than a year later, Shaheen hired James and Daphne's translation firm for a project, and they began collaborating regularly. That collaboration led them to launch VeraContent together in 2015—and we've been growing ever since!
If there's one event to attend, it's Content Marketing World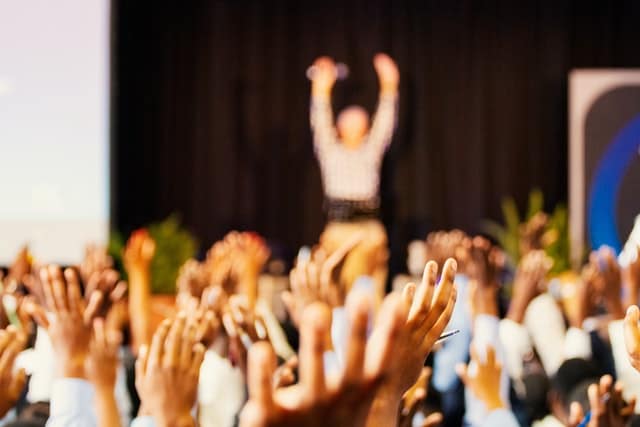 Content Marketing World is one of the Content Marketing Institute events and it's the largest gathering of content marketers globally. Attendees get the opportunity to learn from some of the best in the industry with over 100 sessions, workshops and industry forums. Since content marketers from around the world gather at this event, it's an excellent opportunity to broaden your network and mingle with experts.
Topics on the agenda this year include content optimization, global content marketing strategies, SEO workshops, analytics, storytelling and email marketing—plus loads more.
The 2022 event is from September 13-16 in Cleveland, Ohio, US—with a virtual attendee option. Find out more details about the event here.
22 content and digital marketing events 2022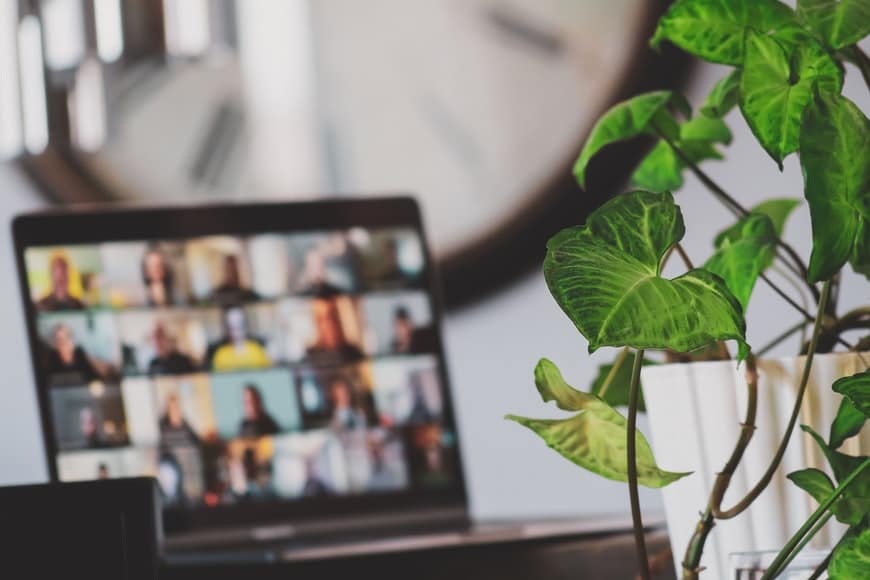 Here are 22 of the best content marketing conferences and events to attend in 2022. We've focused mainly on Europe and the UK but have included a few global events worth attending—whether in-person or virtually.
Every Monday & Wednesday — The Wow Speed Networking (online)
The Wow Speed Networking events are all about meeting new people and making new connections. It happens every Monday and Wednesday at Midday (GMT).
Jan 11-13 — AdWeek Outlook 2022 (online)
Join Adweek Outlook for insights and predictions in marketing and media for 2022, including the transformation of consumer habits and their evolving expectations driving the force for change.
Feb 3 — SEODay (Kolding, Denmark and online)
SEODay is one of the leading Nordic content marketing events focused on SEO. It's a full day of over 20 sessions and networking opportunities.
Jan 31-Feb 4 — Superweek: Five days of analytics (Hungary)
The Superweek conference in Hungary is an annual gathering of digital marketing professionals, analysts and thought leaders of the measurement industry.
Feb 23 — ITA 2022 Conference (Tel Aviv, Israel and online)
ITA is for translating professionals looking to broaden their professional network and improve their skills.
Feb 28-March 3 — Mobile World Capital (Barcelona)
Mobile World Capital is a leading event for the connectivity industry. It's also an excellent place for networking opportunities with mobile and tech industry influencers.
Feb 28-March 1 — Affiliate World Global (Dubai)
This year, Affiliate World Global and Affiliate World Europe are merging in Dubai. This two-day conference includes insights on Facebook Ad tracking, lead generation tracking and ecommerce tracking, plus many networking events.
March 3, June 2, Sept 1, Dec 1 — GlobalSaké 2022 (online)
This year's GlobalSaké 2022 theme is "It takes a planet" with each quarterly event focusing on a different aspect of global marketing, communication and connection.
March 11-12 — CIOL Conference 2022 (London)
This year's CIOL Conference focuses on bringing language professionals back together with an exciting line-up of speakers to deliver presentations on translation, interpreting, education, business and much more.
March 14-15 — Hero Conf for PPC (London)
Among the list of content marketing events in London is Hero Conf, an all-PPC event for PPC marketers.
March 22-23 — The MarTech Summit Europe (online)
The MarTech Summit Europe is the European edition of the virtual MarTech Summit series aimed at bringing together the best minds in marketing technology from various industries.
March 28-31 — Advertising Week Europe (online & London)
Advertising Week Europe returns to London for a hybrid learning and networking experience bringing the marketing and advertising community together.
March 30 — CMO Conference by Inspired (London)
Among the content marketing events UK includes the CMO Conference by Inspired. This full-day event features thought-leadership workshops, strategic meetings and networking sessions for high-level executives in the marketing industry.
March 30-31 — Digital Marketing Europe (Vilnius, Lithuania and online)
The Digital Marketing Europe 2022 Conference is a hybrid two-day experience including sessions and keynotes, networking opportunities and workshops.
April 6-7 — B2B Forum by MarketingProfs (online)
The B2B Forum by MarketingProfs covers all things B2B marketing, from content marketing and customer experience to metrics and measurement and demand generation.
May 2-3 — AdWorld (online)
AdWorld is among the largest online advertising events globally. The virtual event features over ten digital advertising tracks, consisting of hyper-focused speeches, panels and live Q&A sessions to help take your business to the next level.
June 15 — Growth Marketing Summit (Frankfurt, Germany)
Growth Marketing Summit is a conference about digital growth and optimization. You can expect 12 TED-Style talks including topics like "How to 10x Your Conversions using Emotional Triggers" and "Digital Optimization Lessons Taken From The Real World". All talks are in English.
July 11-13 — MozCon (Seattle, US and online)
MozCon features three days of insights and presentations from industry leaders in SEO, search marketing, mobile, optimization, local search and more. If you can't join this content marketing conference live, then you can buy the Livestream pass to view a live video stream directly from the MozCon Seattle stage.
Sept 1-2 — DigiMarCon (London and online)
Are you looking for more content marketing events in London? DigiMarCon UK is a two-day digital marketing event with exhibitions, speakers, industry panels, masterclasses and networking. Gain insight into emerging content strategies, the latest innovative technologies and best practices to improve your content strategy.
Sept 13-16 — Content Marketing World Conference and Expo (Cleveland, US)
Content Marketing World features content marketers from around the world as keynote speakers and attendees.  The event features over 100 sessions, workshops and industry forums presented by the leading brand marketers and experts from around the world.
Sept 21-22 — Digital Marketing Exposition & Conference (Cologne, Germany and online)
DMEXCO is the meeting place for key players in digital business, marketing and innovation. The digital marketing conference features over 600 speakers with over 150 hours of programs over 11 streams.
Nov 1-4 — Web Summit (Lisbon)
Web Summit is one of the world's largest tech conferences, but it's not just for techies—it's also a great conference for content marketing professionals to attend. Expect over 700 speakers and countless networking opportunities with startups, entrepreneurs, freelancers and other professionals.
See also: Is Web Summit worth it for content creators and marketing professionals?
Are you looking for speakers at your next event or podcast episode? Get in touch with us at mix@veracontent.com, and we'll introduce you to our podcast hosts, Shaheen Samavati and Kyler Canastra, who have unique perspectives on managing remote international teams and Europe's diverse content marketing industry.
For more on content marketing conferences and networking events: