Service:
Sector:
Language: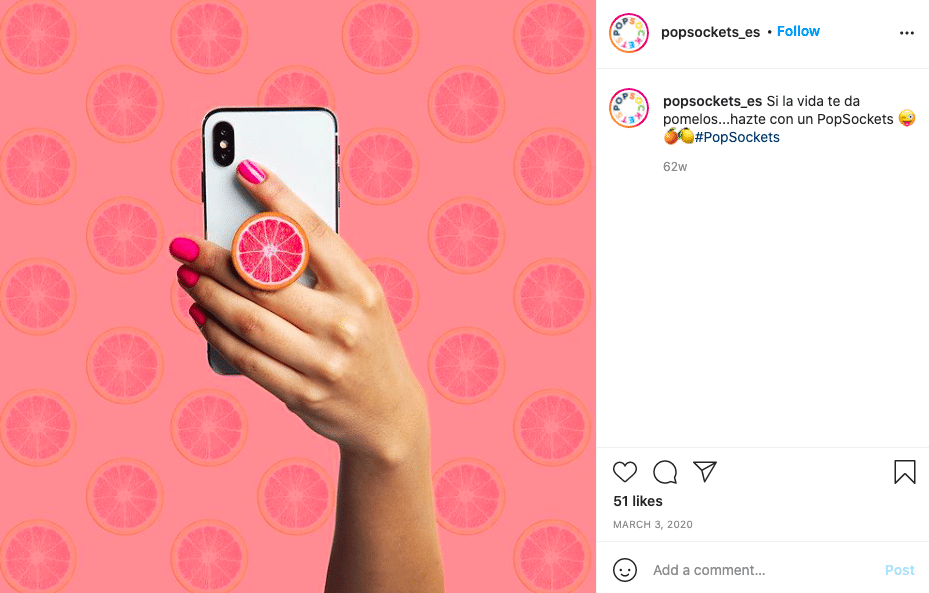 English copy: Squeeze the day!

Spanish copy: Si la vida te da pomelos… hazte con un PopSockets 😜🍊🍋 #PopSockets
What we did:
This is one example of many social media posts that we localize from English into Spanish for PopSockets' Instagram and Facebook accounts, inspired by the provided images and guidelines.
In this case, "Squeeze the day" is a play on words that doesn't work in Spanish. The copy was rewritten to deliver a message that is relevant to the asset and that conveyed the client's tone of voice (light, fun and witty). The idea of the Spanish copy is: "If life gives you grapefruit… get a PopSocket."
To see more real-time examples of our work, you can check out PopSockets' social media accounts for the UK, France, Spain, Italy, Germany, Netherlands and Poland, as we manage all of their content.