Service:
Sector:
Language: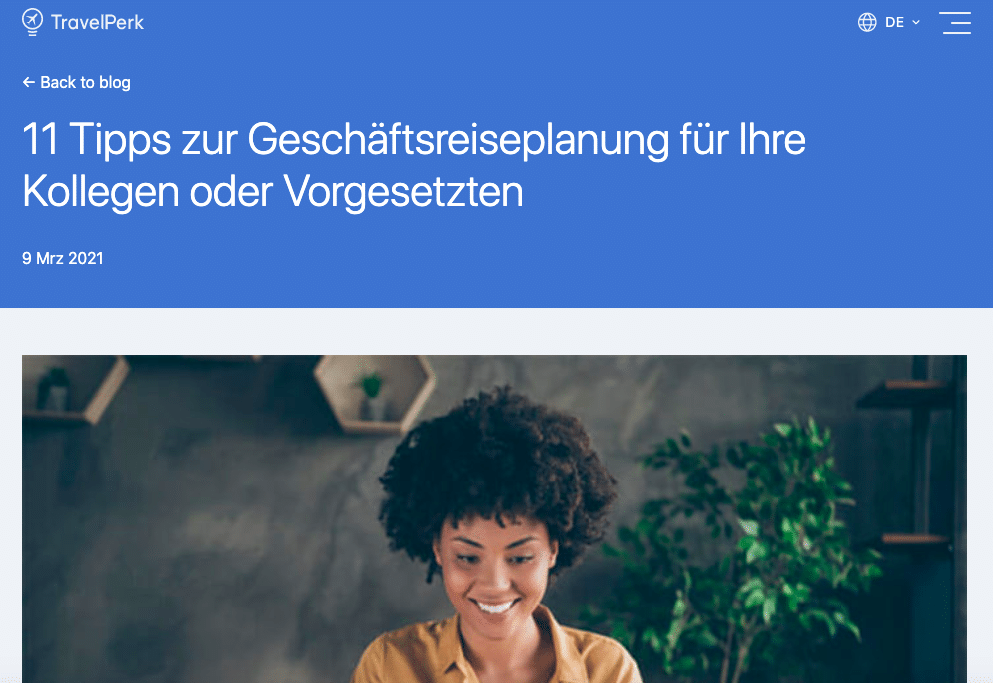 Der Erfolg einer Geschäftsreise hängt im Wesentlichen davon ab, wie gut ihre Reise geplant und vorbereitet wurde.

Bei der Geschäftsreiseplanung sollte stets im Vordergrund stehen, dass die Geschäftsreisenden so sicher und stressfrei wie möglich unterwegs sind. Dies erfordert eine sorgfältige und clevere Planung.

Schließlich müssen viele Variablen beachtet, Details berücksichtigt, Reservierungen erstellt und Zeitpläne angepasst werden. Und trotz allem müssen Sie immer im Hinterkopf behalten, dass während einer Geschäftsreise Probleme auftauchen könnten.
What we did:
We started localizing blog posts for TravelPerk in 2020, by adapting posts that were originally written in English or Spanish into other European languages, making sure they're relevant for each market. Here is an example of a post we adapted into German, providing 11 tips for planning a business trip for your colleagues or supervisors.