Service:
Sector:
Language: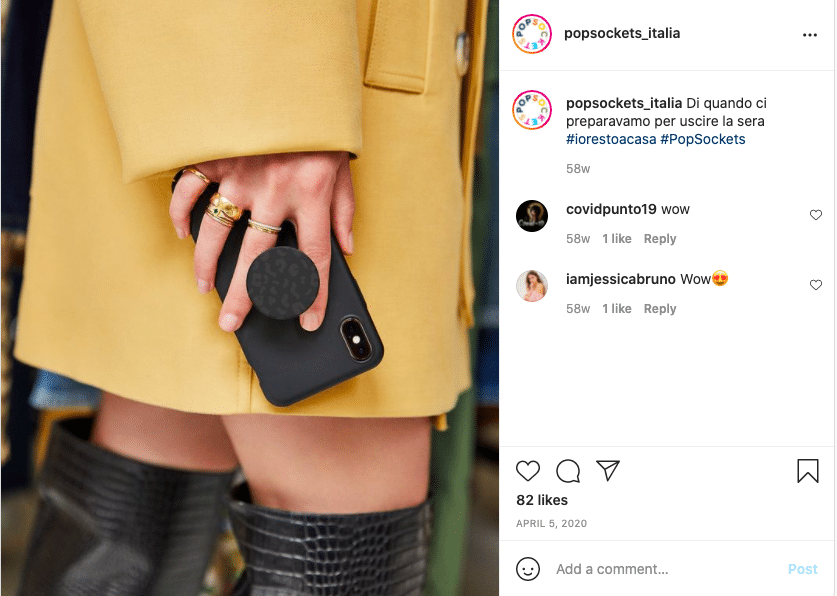 English copy: Times are wild right now, but so are our PopGrips.

Italian copy: Di quando ci preparavamo per uscire la sera #iorestoacasa
What we did:
This is one example of many social media posts that we localize from English into Italian for PopSockets' Instagram and Facebook accounts, inspired by the provided images and guidelines.
By the time this particular post had to be shared, Italy was already under lockdown. We adapted the message in order to show sympathy towards Italian users while keeping it relevant to the asset. The idea of the Italian copy is: "Remember when we could go out in the evening? #imstayingathome"
To see more real-time examples of our work, you can check out PopSockets' social media accounts for the UK, France, Spain, Italy, Germany, Netherlands and Poland, as we manage all of their content.