Service:
Sector:
Language: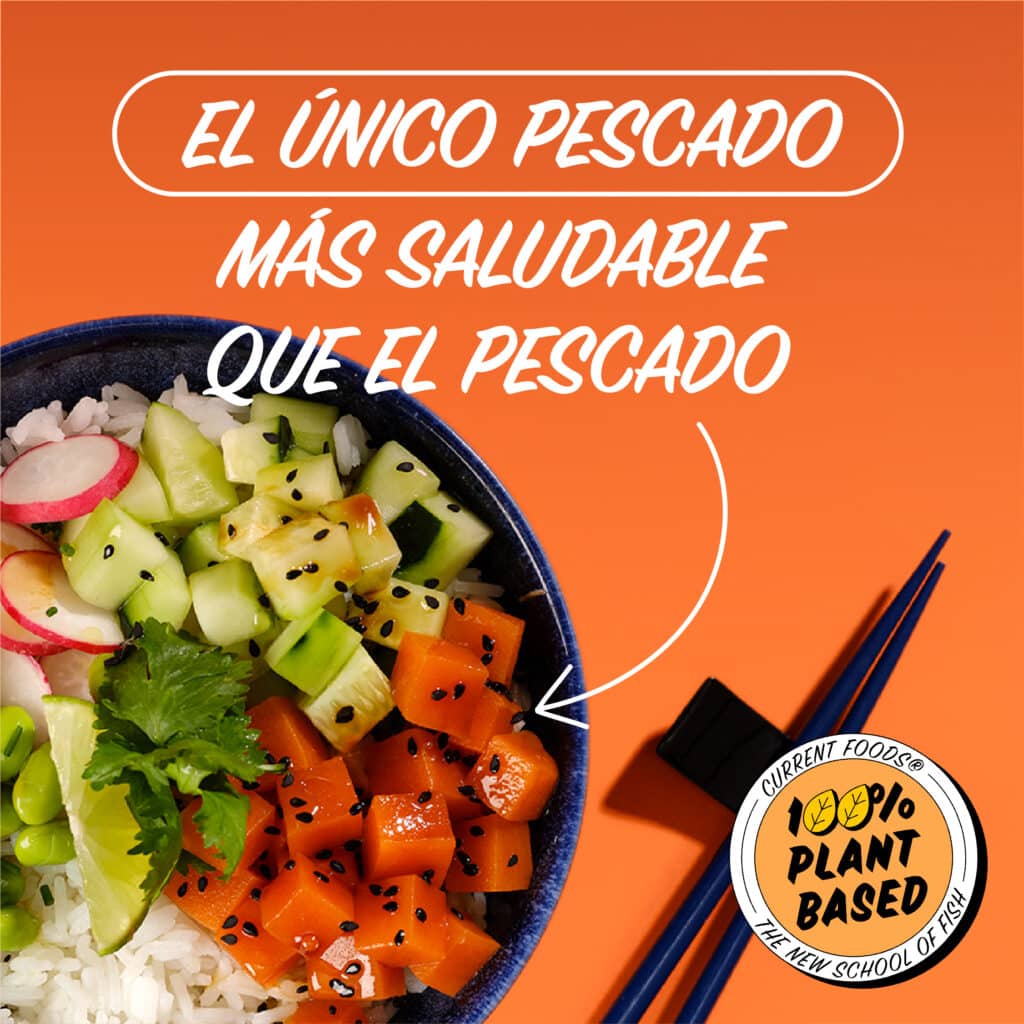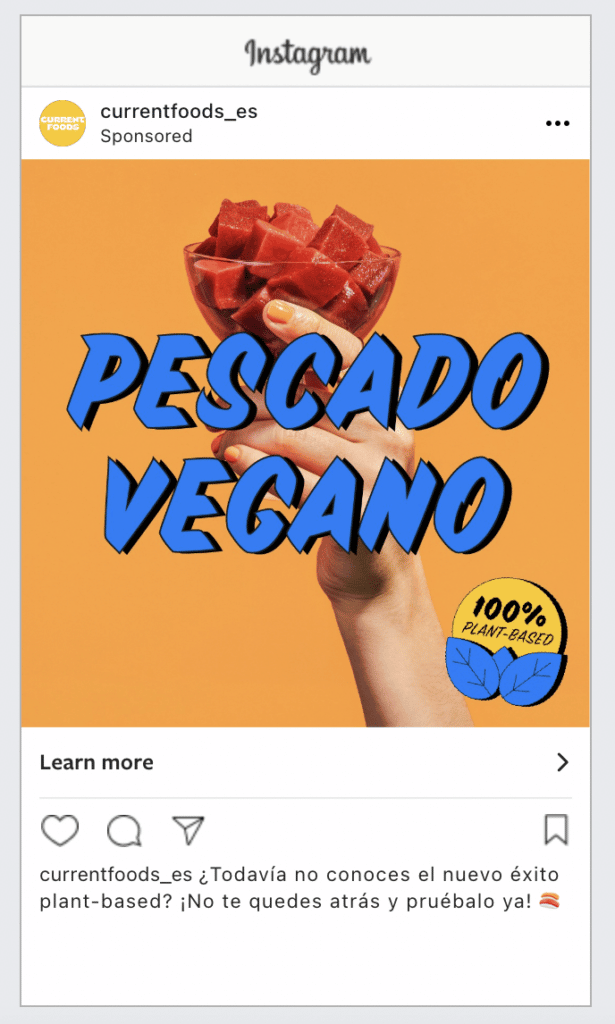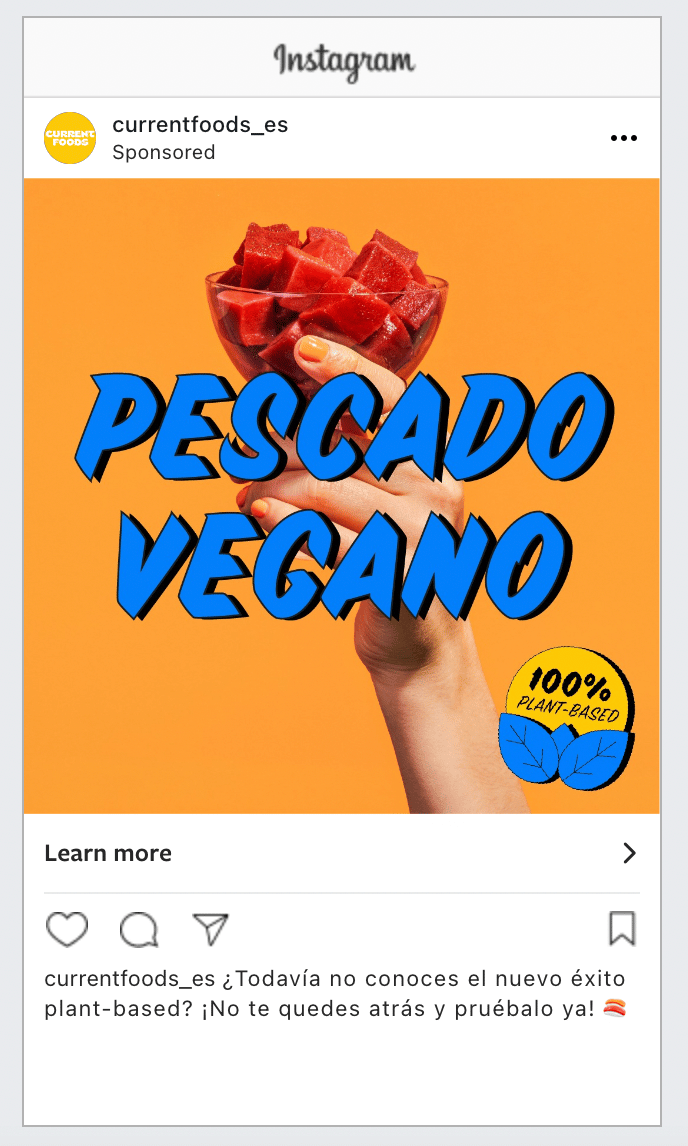 What we did:
We run the Spanish Instagram account for plant-based food company from the US, Current Foods, which has just recently entered the Spanish market. For the month of September, the client set a goal for us to reach 500 followers on this account.
To reach this goal, we set up a paid ads strategy that would help us gain new followers as well as spread awareness about the brand. The concept of plant-based fish is relatively new in Spain, so it would be hard to create a name out of a brand that just landed in our country a month ago.
We set up a series of ads, each with different targets in mind. This particular campaign has given us great results in terms of conversion, and proves that the word "vegan" works really well in Spain, as the vegan movement is still in the honeymoon phase.
As of now, September 30th, the Spanish IG account has gone from 165 followers to 753. We started the paid ads campaign in mid-September, so in less than three weeks we managed to successfully reach our goal and start positioning Current Foods as a big name in the plant-based Spanish market.