Multilingual social media has the potential to reach a huge audience. Think about it. The internet has well over three billion active users, with an average of five accounts per person. Yet many companies still underestimate the power of having a global social media presence and think one language is enough to get the results they want. Big mistake.
Nothing conveys trust better than seeing content in your own language. According to Harvard Business Review, "More than half of consumers are willing to pay more if you give them information in their own languages." A study by the European Commission found that 42% of EU internet users said they never purchase products and services in languages other than their own.
Brands that publish exclusively in English are missing out on the chance to grow exponentially. First of all, English is only the fourth-most spoken language in the world. There are 350 million native Spanish speakers, with 40 million of them living in the US. And that's not to mention the fact that 20% of the world's population speaks Chinese as a native language.
Connecting with such a global audience online is impossible without a highly targeted social media strategy, top-quality multilingual content and culturally aware translations.
Download our free guide on how to manage multilingual social media accounts: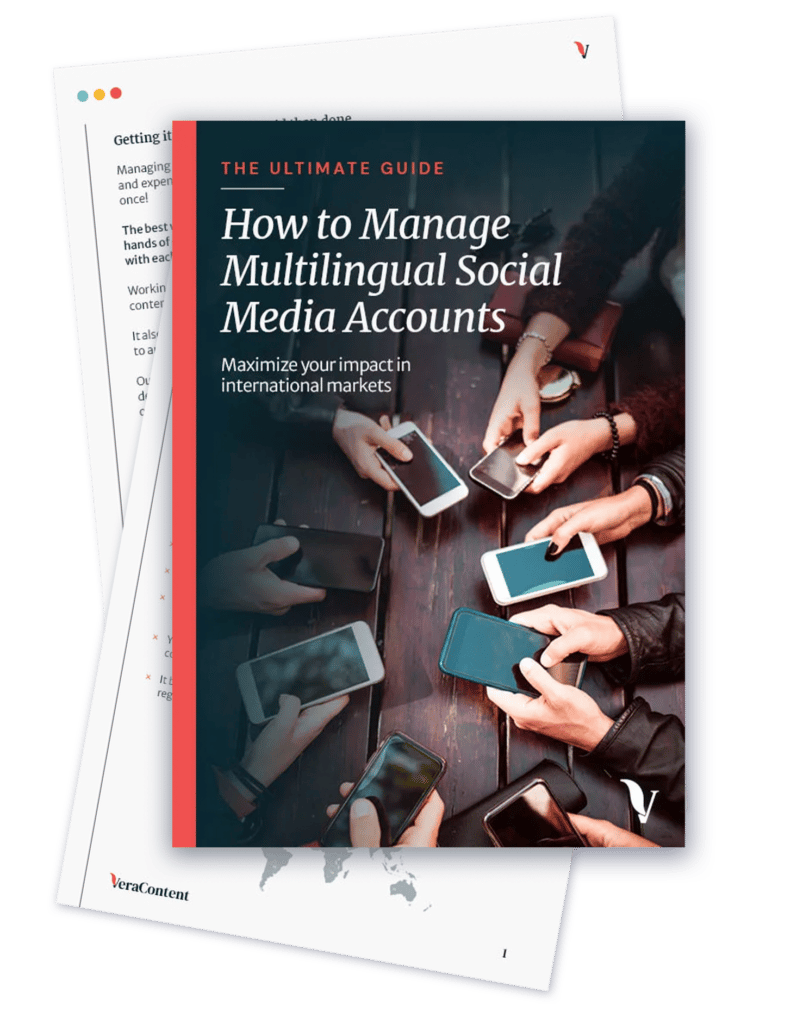 Get your free guide by filling in the form below!
If you're looking to grow your company through a multilingual digital presence, here are some key guidelines.
1. Know your audience
Find out where your potential clients are. Use your analytics tools and international audience research to narrow down your target audience as much as possible. This way you can create tailored and localized content for them and design your multilingual social media strategy accordingly.
Learn about your potential customers' linguistic and cultural preferences, genders, ages, demographics, geographic locations, schedules and social media habits.
See also: Knowing your audience is the key to great marketing: 25 quotes from industry experts
2. Set your goals
We can't stress this enough. Social media is time consuming and has to be maintained for years in order to show high results. When you add various languages into the picture, it gets even more complex. So before moving on to the next step, establish what you really want to get out of your multilingual social media strategy.
See also: How to make a blog editorial calendar in multiple languages
3. Choose the right platforms
Many companies make the mistake of creating various accounts, without realizing that not all platforms are necessarily useful for them. Take the time to research each platform, especially if you're planning on posting in multiple languages and countries.
For example, in certain countries your users may prefer to use Instagram, whereas in others, Facebook might be more popular. In some countries, certain platforms could be unavailable or even banned. This initial research will save you a lot of time (and money) in the long run.
"We use LinkedIn to promote our campaigns and content in the US. But in Latin America, we realized they don't use LinkedIn as much and actually engage and communicate with peers on Facebook groups. So, we changed our strategy to produce content that resonates with those groups." – Allan Formigoni, Portugal-based content and email marketing manager at WeTravel
Once you've chosen which platforms to focus on for each audience, make sure to fully localize the respective pages/accounts for each region. For example, you can create a LinkedIn company page in multiple languages or use Facebook Global pages to create pages in different languages.
See also: Top 7 localization tools to optimize all your digital content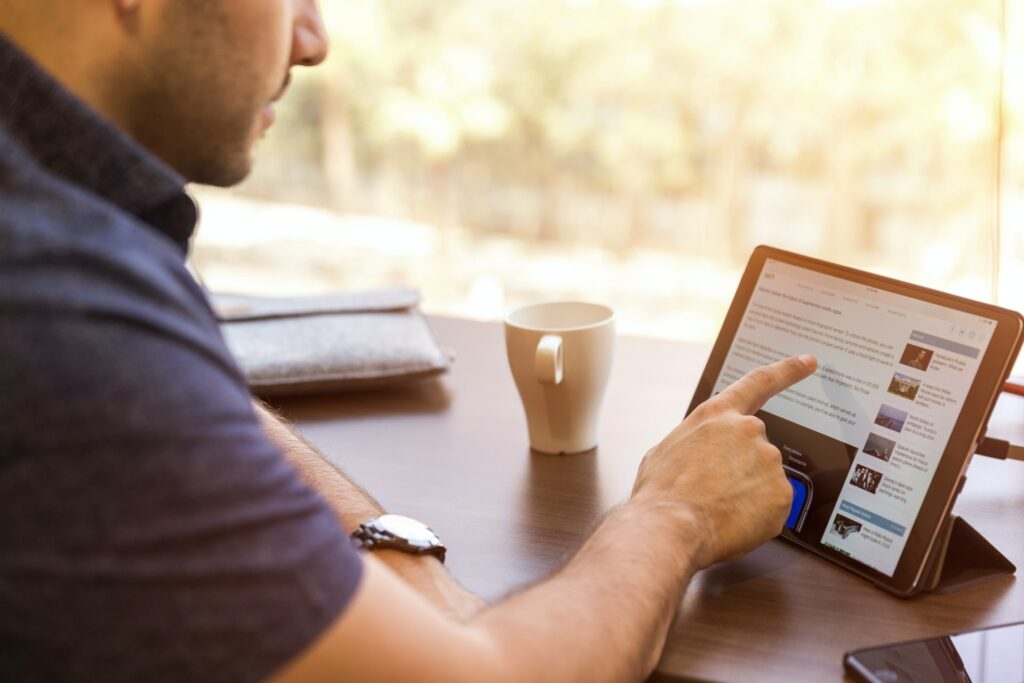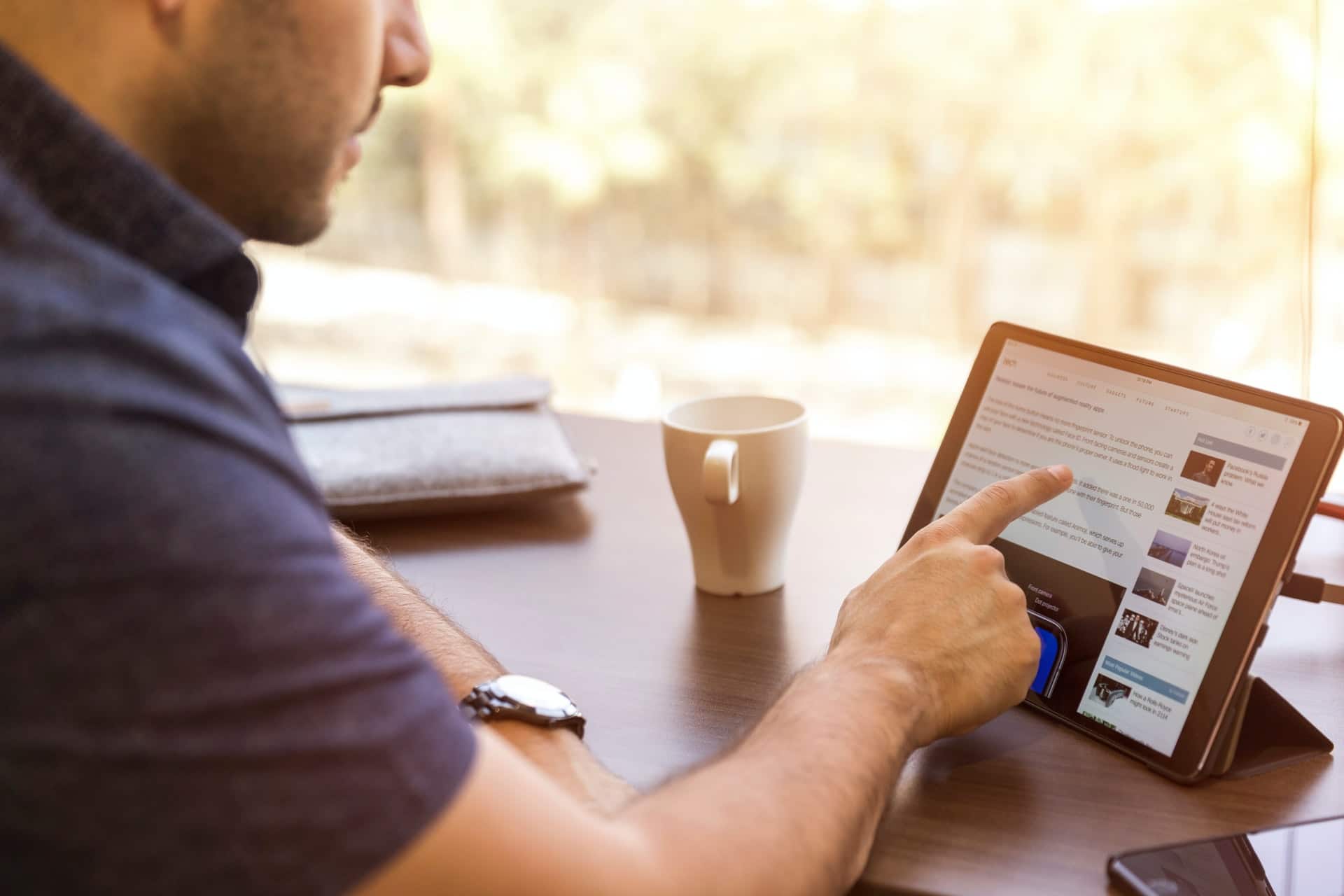 4. Decide how you want to post
You have a few different options when it comes to organizing your social media posts. Each has strengths and weaknesses and requires a different level of commitment, so it's best to choose what works for you. Here are some options:
Run separate accounts for each language. This is far and away the best option. It's the most targeted and allows you to post specifically in certain time zones, building a community with engaging, culturally specific content. This also means you won't be overwhelming your customers with content that isn't relevant to them. This takes a lot of upkeep and may be expensive. But we definitely recommend it more than the options below. Read more about choosing between global vs. local social media accounts.
Double posting (publishing the same post in different languages). The benefit here is that you don't need to make separate accounts. The downside is that your users will have more updates in their newsfeed, and not all of them will be relevant. When overdone, this can be irritating and might make them unfollow you.
Include multiple translations in the same post. This allows you to keep all your followers on the same account and communicate with them through one post. If the copy is long, you should specify at the top of the post that there's a translation below. The biggest disadvantage here is that your content won't resonate as much with a specific community, seeing as it's clearly meant to reach a wide audience.
See also: How to set up a design workflow for global social media accounts
5. Embrace social media tools and trends
There are tons of useful tools available to make your job easier. Hootsuite, for example, can help you manage all your social media platforms and schedule posts.
New trends, content marketing platforms and localization tools are popping up every day, so keep an eye out for updates. Of course, not everything will benefit your company, but it's best to stay up to date and open to changing your toolbox and strategy.
See also: 8 best tools for running an effective multilingual blog
6. Content is king
The core of any effective social media strategy or campaign is high-quality content. There are 95 million photos and videos shared on Instagram and 8 billion views on Facebook live every day. No wonder social media content is currently the top marketing tactic.
Still not convinced? Content marketing generates conversion rates six times higher than those of other methods. The good news is that it's cost effective for big brands and small businesses alike. When compared to outbound marketing, it costs 62% less and generates three times more leads. What's more, small businesses with blogs get 126% more lead growth than those without.
Quality content is essential if you want to stand out from the crowd and connect with your audience. The right use of language, from witty jokes to heartwarming stories, can be extremely powerful.
7. Localize your content
The messaging across all your social media accounts should be consistent. But when you're dealing with different countries and demographics, it should also be tailored accordingly.
When writing copy for multilingual social media posts, direct translation isn't enough. You need to transfer ideas and emotions from one language to another. That's why localization and adaptation are pivotal.
See also: How to write engaging copy for social media and why it's important
Make sure that what you're posting is culturally relevant and appropriate—this is especially true when it comes to holidays, contests, promotions and humor. For example, let's say you want to run a Halloween campaign, make sure that it's relevant to your audience as not all countries celebrate Halloween.
It's entirely possible to ensure a quality localization even if you don't speak the language—but it's always best to consult a native speaker.
Localization tips:
Be careful with made-up words and neologisms (new words or expressions). Make sure to cross-check all product names and slogans, as they could translate oddly or even embarrassingly into another language.
Check out our free interactive worksheet to adapt your brand's content strategy to local markets.
8. Find the right hashtags and SEO keywords
SEO localization best practices are fundamental to social media success. And the most popular hashtags and keywords vary from language to language. This is especially true if you're boosting a post or do multilingual paid media—the wrong choice of keyword or hashtag could result in lower visibility and engagement.
See also: How to choose the right multilingual SEO agency to grow your business
9. Don't rely solely on machine translations
Although CAT tools are essential in the translation industry, each text needs to be professionally edited by a human before you share it. Machine translations are getting more and more accurate, but they don't usually pick up on cultural nuances, which can lead to some cringeworthy mistakes.
Simple translation errors can be devastating for a company's credibility—and they show that you're not committed to investing in quality content.
For example, when Parker Pen launched in Mexico, they translated their campaign line, "It won't leak in your pocket and embarrass you" into Spanish, using the word "embarazá" for embarrass. But, in Spanish this means to "impregnate". So, their slogan translated to, "It won't leak in your pocket and make you pregnant."

See also: What is creative translation? Everything you need to know
10. Use high-quality visuals
This is true for all social media—whether multilingual or not. Nothing is more engaging on the internet than eye-catching photos and videos. But when it comes to social media management in multiple languages, you have to make sure the images you use are culturally relevant and respectful in each market.
In addition, keep in mind that you'll probably need to have all your copy and captions translated or even completely rewritten.
Check out our podcast interview series with content marketing experts across Europe to learn more about the importance of quality translation and localization in a wide variety of industries.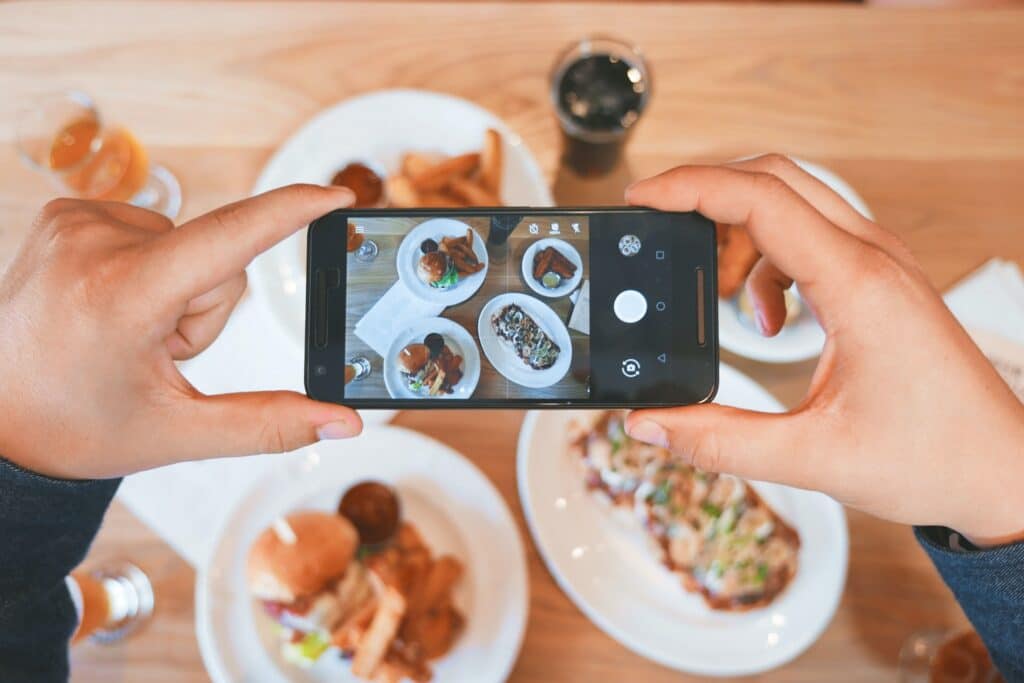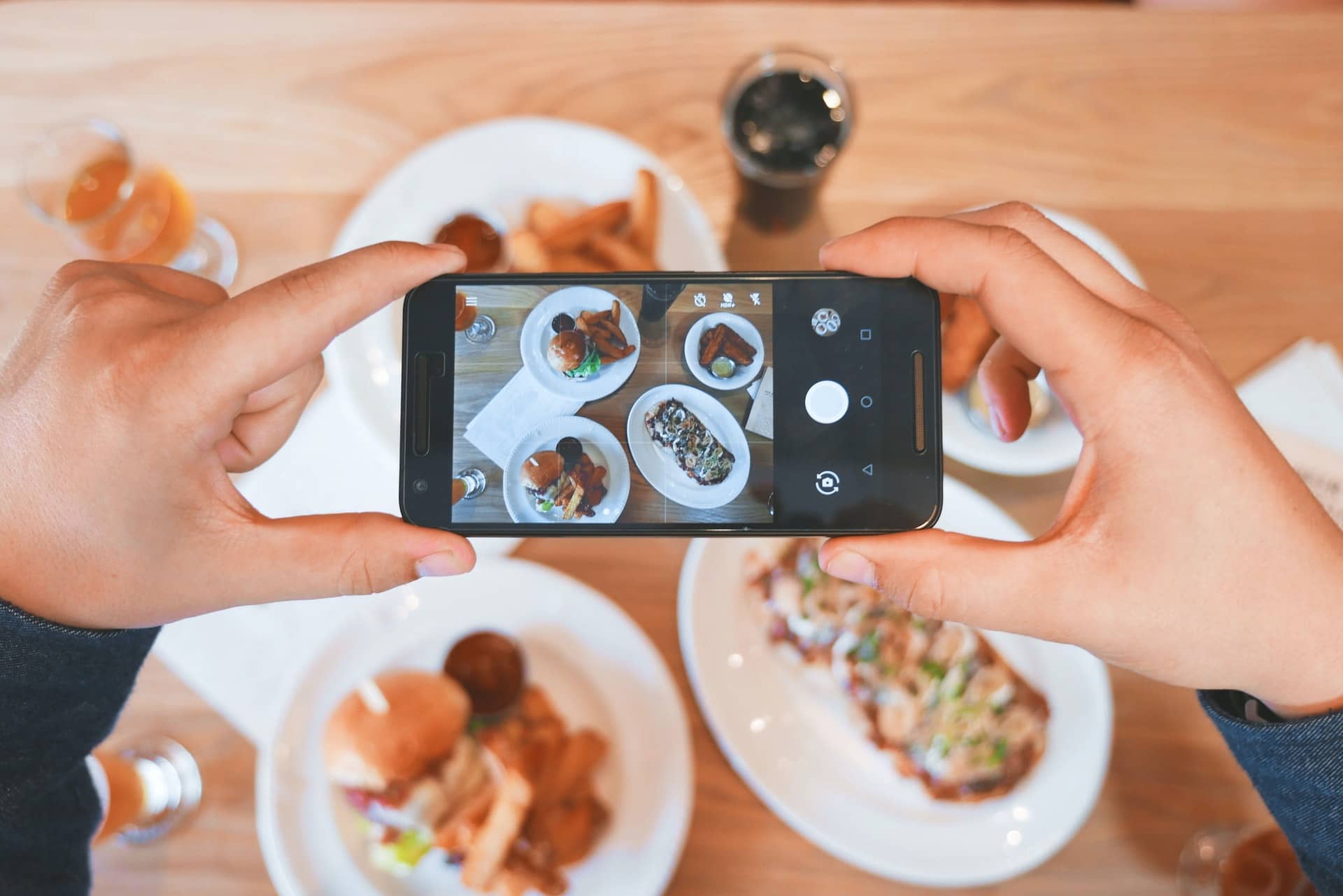 11. Be friendly, be human
It's important to be authentic and show the human side of your company through your written and visual content. Social media is all about connecting with your audience, not bombarding them with information about your products and services.
See also: The value of human connection and empathy in marketing: 25 quotes from industry experts
In order to accomplish this, each post and campaign should be expertly and carefully crafted, which brings me to the last and most crucial point…
12. Work with a top-notch multilingual content agency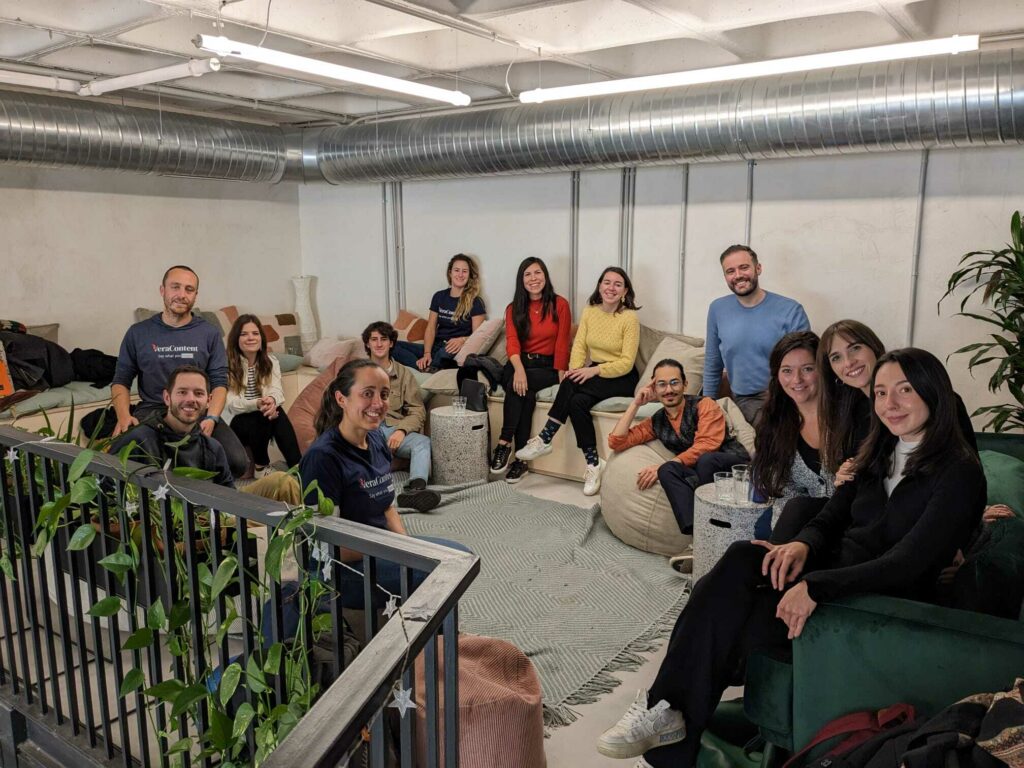 Professional multilingual content creators and transcreation experts specialize in knowing your audience's language—and culture. Their expertise allows them to produce the most compelling and culturally relevant copy, and to nail those tricky jokes and subtle nuances.
If you try to cut corners using Google translate instead of hiring experts, you'll likely end up with inaccurate or overly literal translations that sound weird (or worse) to native speakers—and therefore won't resonate with your readers and potential customers.
A quality translation and content agency is an invaluable asset when it comes to reaching a wider audience and achieving your long-term multilingual social media strategy.
---
VeraContent is a leading global social media agency that specializes in localized social media management for markets around the world. To find out if you qualify for a free content consultation, tell us about your project!