Multilingual SEO can be a game changer for a growing business. You'll drive new traffic to your website from several countries and boost brand awareness globally—all while saving money on expensive traditional advertising.
Perfecting SEO for your own business without professional help is challenging—especially when you're doing it in several languages at once. It can take a long time to see results and requires demanding resource allocation.
But with a team of professionals taking care of it, you won't have to waste time worrying about updating new content, building links and optimizing your site—allowing you to sleep soundly in the knowledge your website is bringing in steady traffic from around the world.
Of course, not all multilingual SEO agencies are created equal. So, how do you choose the best partner to help your business grow?
SEO vs. multilingual SEO
Many reputable agencies that specialize in SEO may struggle when it comes to implementing a multilingual strategy. At first glance, it may seem just like more of the same—but producing content in different languages brings new challenges.
Of course, you have to make sure that the content is properly transcreated, localized and adjusted for SEO in the new language. But you also have to think about more technical issues like the international domain name and avoiding duplicate content.
Duplicate content is when Google recognizes very similar content on multiple pages but doesn't know that they're linked. When this happens, the pages will compete with each other and the rankings of each page will go down as a result. To avoid this, it's important to add hreflang tags, which tell Google it's the same content in another language, or the same language but localized (e.g. US vs UK English).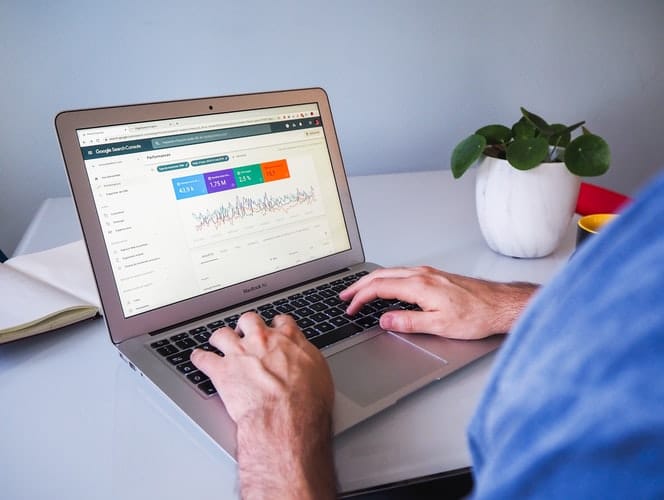 See also: 12 Multilingual social media tips that really work
Decide what you want your SEO strategy to achieve
Before contacting the first international SEO agency that pops up on Google, you need to make sure you're clear on your company's strategy. This means having a laser-focused meeting with your team about the long-term goal for your business's SEO plan.
Be sure to consider:
Specific, measurable goals. What would you like to see improve from implementing SEO? Conversions, impressions, links, social media activity, organic traffic?
Audience: What kind of content interests your target audience? What languages would be the most useful for reaching them? Can content be translated, or does it need to be original due to cultural differences?
Competitors: Find the top-performing content on Google—in all your languages—to see what they are doing right, and how you can offer more value.
Remember, creating a multilingual SEO strategy takes time. You should be prepared with a detailed plan of how you want to tackle your objectives before you even speak to an agency.
Make sure your multilingual SEO agency's services align with your goals
Since you're working with multiple languages and possibly advertising to numerous countries, you need to know if the company you go with is capable of solving these needs. A good place to start is by taking a look at their website and checking out the list of languages they offer.
If you feel like they're a good match after going through their site, request a consultation to talk about your project in more detail.
Pro tip: It's always a good sign if they sound passionate about their work and can offer creative solutions.
You should ask:
What languages they specialize in and how many languages would make sense to start with.
What strategy they'd suggest to accomplish your goals.
What they need from you.
When they'll send reports and what data will be included. Ask about conversions, contact form submissions, site sessions, click through rates (the percentage of people that see your content on Google and click).
What successful multilingual SEO campaigns they've done for similar companies.
This process also allows the agency to get to know you and your business better, which will be helpful for them if you decide to use their multilingual SEO services.
What kind of reputation do they have?
Reputable companies will have testimonials and case studies from previous clients.
If you want to be even more diligent, you can ask for a reference from one of their clients. This will give you the added value of hearing first-hand from a business who has benefited from using the agency's multilingual SEO services.
And why not ask around your own network? If you can get a reference from a business you're friendly with, that's a great place to start.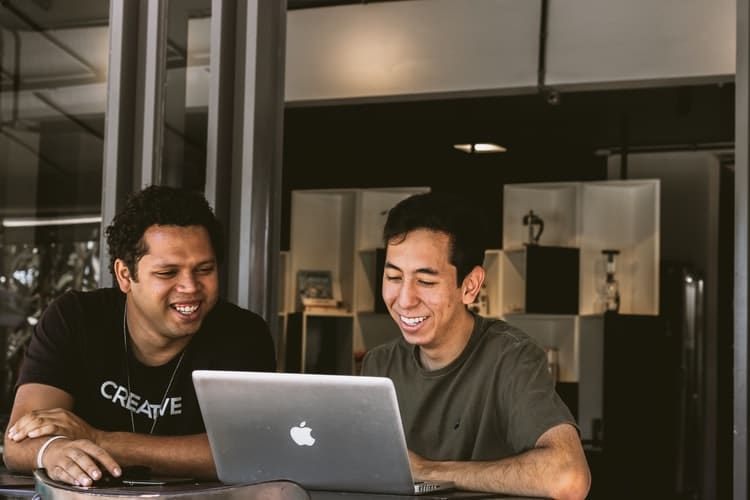 Beware of dodgy SEO tactics
Black-hat SEO uses practices to quickly advance a site's ranking by disregarding the search engine's guidelines. These strategies are harmful to businesses as they're likely to negatively affect your position on Google for years.
A quick way to spot an untrustworthy multilingual SEO agency is if they offer you unrealistic promises or guarantees. If they say they you'll have solid results in a certain amount of time, you should be sceptical. Google can change its algorithm whenever it likes, so an agency is unable to promise a position based on an exact timescale.
If they are buying links from low-quality websites or using duplicate content, you definitely don't want to be in business with them (if you've used these techniques on your own site, a reliable SEO agency can help fix this).
The best methods of improving SEO ranking are quality content and incoming links. A reputable SEO agency will assist you in these areas and work with you to develop high-quality content and a legitimate link network.
A good multilingual SEO agency will have no issue walking you through the procedures they use to assure you of their white-hat practices.
See also: Best tools for running an effective multilingual blog
What happens after you've chosen an SEO agency?
Give the relationship time to develop
No matter how good your SEO strategy is, it won't perform without quality content at its core.
But for any outside collaborator, understanding what truly sets your business apart is always a process of discovery. While you may have to invest time in providing feedback and establishing open channels of communication at first, the reward down the road is worth the effort.
Imagine the peace of mind from knowing you can get consistent, high-quality content, tailored to your specific needs. That seems worth a little time investment, right?
Don't expect overnight results
Multilingual SEO can produce outstanding results, but there are no magic tricks or secret sauce. Results come from dedicated work and thoughtful strategies. In some cases, it could take months before you start to see an outcome.
By maintaining open communication with an agency you trust and discussing what is going well (and what isn't), you can continue optimizing to achieve your business's goals.
At VeraContent, we specialize in everything content related to help your multilingual SEO strategy perform. If you're interested in learning more about our services, reach out to us today and discover how we can take your business to new heights.