Being in charge of a multilingual blog can be difficult. Things get lost in translation (literally), posts can be sent to the wrong audience, and you have to impress culturally diverse readers all over the world.
Luckily, there are a few great multilingual tools that make managing a multilingual blog a whole lot easier—from WordPress blog tools to translation management and workflow tools.
See also: Multilingual content marketing: Your essential guide
8 tools for anyone running a multilingual blog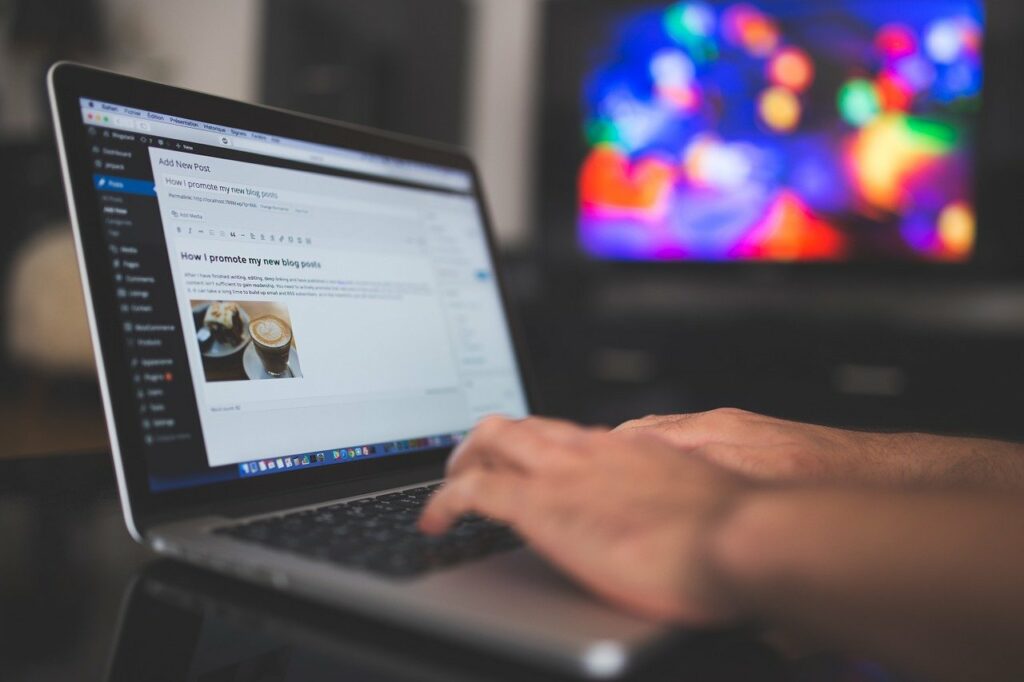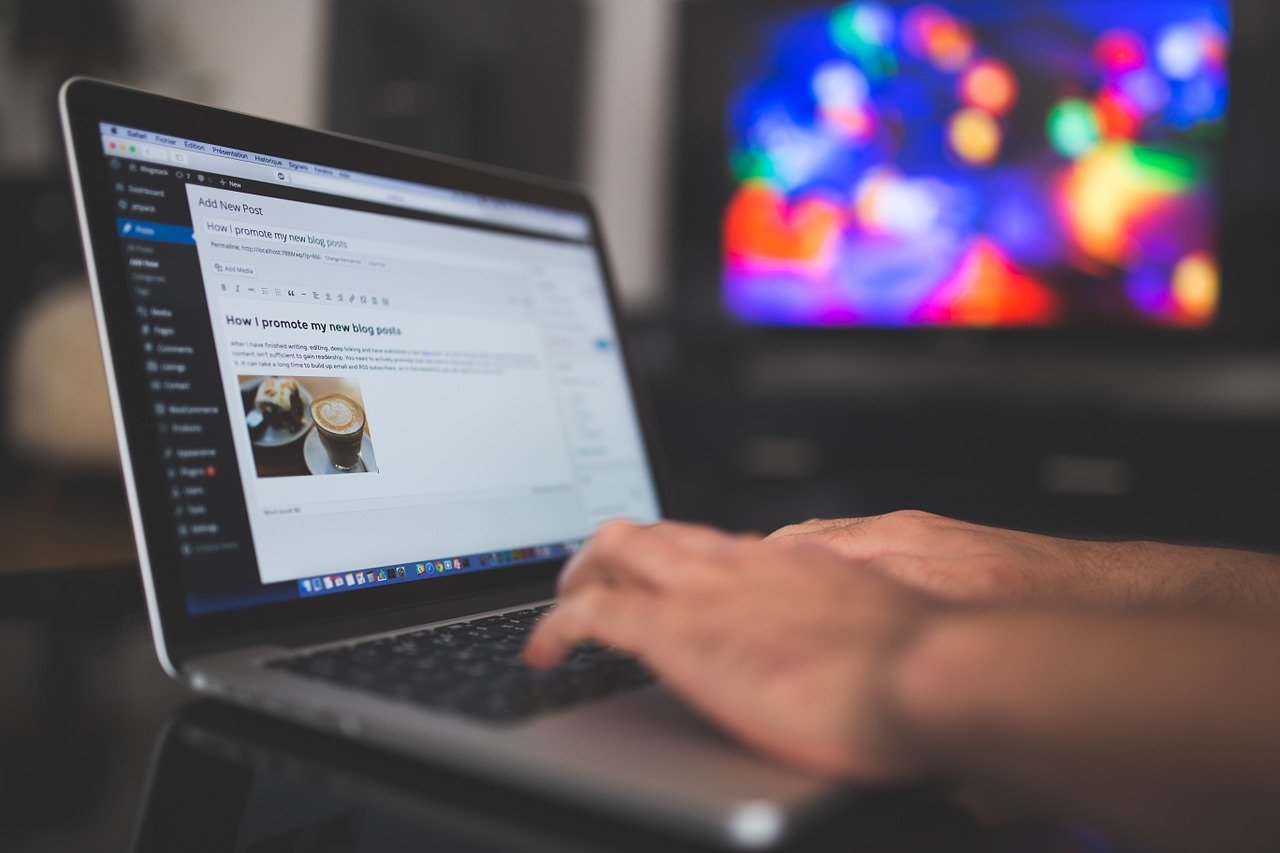 For anyone managing a blog in different languages, you'll know how important careful planning is. Even just managing a blog in two languages can easily get complicated without the right tools and processes in place. Here are the best multilingual tools to help you keep on top of everything from translating marketing content to uploading multi language blog content.
See also: Best content marketing tools and platforms: A comprehensive list
1. WPML WordPress Multilingual Plugin

The WPML WordPress Multilingual Plugin is the market-leading solution for WordPress translation. Through this plugin, you can translate pages, posts, taxonomy, menus, the theme's texts, and custom types into multiple languages.
The plugin provides multiple ways to translate your content, depending on which method you prefer:
You can choose to translate the content from your WordPress dashboard.
Use the Translation Management plugin to assign people the role of translator and have them translate the content.
Automatically sync with professional translation services through the Translation Management module. 
Check out the photo above to see how you can translate content using the WPML Translation editor. This simple interface lets you see the blog posts side-by-side in different languages to make the translation process easy and effective.
This popular plugin also lets you optimize your multilingual blog SEO. You can choose how your URLs appear for each piece of content and set SEO metadata for translations. By doing this, search engines can understand the structure of your website and direct traffic to the correct language. If you want to optimize your SEO further, WPML works well with SEO plugins such as Yoast SEO and All-in-One SEO Pack.
Overall, WPML Translator is a great all-in-one SEO multilingual blog tool.
See also: SEO localization for multilingual websites: What is it and why is it necessary?
2. Memsource

Memsource is translation management software that combines traditional translation technology with Al technology. This powerful software identifies content that can be translated automatically before it's touched by a human translator.
As a marketing translation agency with complex workflows, VeraContent uses Memsource to keep a memory of blog translations. This translation memory feature automatically stores all of the completed translations through the system. This saves us time from having to translate the same content twice and speeds up the translation process. This easy-to-use tool is also integrated with WordPress, making it the perfect choice for our WordPress multilingual blog. 
Memsource's cloud-based system allows marketing translators to work from any device and location. You can even use the Memsource Desktop Editor to work offline and sync your work once you're back online.
Since all translators and editors work within the same system, it enhances productivity, accuracy, and makes it faster to turn around translations for your blog.
Also read: How to make a blog editorial calendar in multiple languages
3. Screaming Frog SEO Spider
The Screaming Frog SEO Spider is a great multilingual SEO WordPress tool. It's a website crawler that lets you crawl websites' URLs and uncover key elements to analyze and audit technical and onsite SEO. It's useful for running a WordPress multilingual blog, because it provides a deep analysis of your SEO efforts and, most importantly for multilingual blogs, audits hreflang.
Hreflang informs Google that you have multiple versions of a page for different languages or regions. For example, if you have a blog in Mexico that's slightly different from your blog in Spain. You have to let Google know the content is canonical or risk getting penalized by search engines for duplicate content. Adding hreflang tags lets Google direct people to the right page on your blog when they are searching. Although it's a simple idea, people often implement hreflang incorrectly.
With the Screaming Frog SEO spider tool, you can check hreflang implementation in an efficient manner.
Tip: For more on how to examine hreflang with this tool, check out this useful article on Screaming Frog's website.
4. Answer the Public
Answer the Public is a fantastic consumer insight tool that shows the suggested searches on Bing and Google in a search cloud. It's set up in categories such as what, where, and why.
It's helpful if you have a WordPress multi-language blog, because you can find relevant keywords in different languages. You'll also be able to access your target audience's searches from around the world in minutes. Based on what they're searching, you can come up with content ideas and write informative blog posts answering their questions.
See also: 12 multilingual social media tips that really work
5. Google Trends
Google Trends can help you gather topics for your blog, because it shows you the types of topics people are searching for by country and year. You can look at the trends and take account of when people's interest in specific topics increases or decreases.
Make sure you select a certain region when researching a keyword. This will indicate if your content idea will perform well in your target country. If you notice the keywords are not doing well in the country you're targeting, start looking at new topic ideas.
It's also possible to compare multiple terms. In the image above, you can see the term "lead generation" is more popular than "demand generation" in web searches. Knowing which words perform better than others is ideal for deciding which blog posts and keywords to include on your multilingual blog.
Also read: How to choose the right multilingual SEO agency to grow your business
6. The Hreflang Tags Generator
The Hreflang Tags Generator is a helpful tool for creating hreflang tags for the different language versions of your WordPress multilingual blog.
It implements the right syntax and values according to Google's specifications. This allows you to avoid ranking with the incorrect web version in international search results.
By using this tool, your WordPress multi language blog will show up for the audience and country you're targeting, which means you'll get even more readers.
7. Google Docs
Google Docs is great for collaborating on the same document with other people. This lets a writer who creates a blog post in one language be able to easily share the document with a translator, editor, and proofreader.
Changes made to the documents are saved automatically as you write – so no worrying about blog posts disappearing into cyberspace after you've written them. It also keeps a history of the document, which is helpful for writers who want to go back and see changes made by the editor. There's no need to worry about formatting issues and emailing documents across teams.
You can also upload your Google Docs from Google Drive into Memsource and create translation jobs from them. These tools work together fluidly, making things easier for the team working on your blog.
See also: How to make a blog editorial calendar in multiple languages
8. Trello
Trello is a free organizational tool that lets your team manage project workflows in an organized, collaborative way. It's particularly useful when you're working with multilingual guest posts from multiple writers.
You can create a board for each blog post and assign writers, translators, and editors to each post and give them deadlines all in the same place. The posts can be moved from "unassigned," "assigned," "ready to edit" to "published" in order to inform the team when it's their turn to work on a certain task. This is much easier than emailing different translators, writers, and editors when a task needs to be started and finished. It also holds people accountable, because you can see who is working on each task and when it is turned in.
By using Trello to manage your workflow, your team will be more productive and you'll produce greater results for your multilingual blog.
See also: How to set up a design workflow for global social media accounts
Level up your multi language blog management
There's a lot more that goes into managing a multilingual blog than purely translating the content. Apart from creative translation, there's the technical side that you need to pay attention to. The above list of blog management and multilingual tools can help you translate your blog content, manage your blog content and make sure that Google finds the different language versions of your blog.
Need a hand writing or translating your WordPress multilingual blog? Reach out to us today, and we'll let you know how we can help.