Do a Google search for the best content marketing tools and you're met with what seems like a million options. It can be overwhelming to decide what's best—after all, too many alternatives can leave you with a paradox of choice.
Luckily, we've had the chance to hear from many content and marketing professionals from all over Europe on The Content Mix podcast and we've tried out quite a few ourselves. So, we know a thing or two about which content marketing tools are worth your investment.
Here are their recommendations for the best content marketing platforms today, including: CRM platforms, social media management tools, virtual team communication tools, SEO software and social listening tools.
See also: Top 7 localization tools to optimize all your digital content
Best CRM tools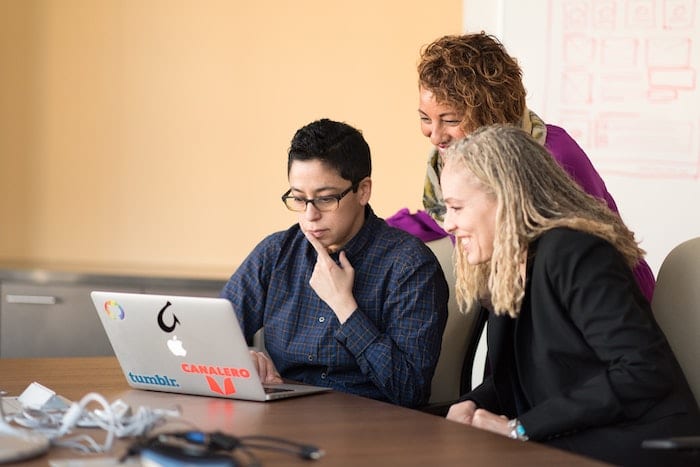 Customer relationship management tools are pivotal platforms for keeping customer and prospect contact information stored and organized in a way that makes it easy for anyone in your organization to reference. They also help to ensure that these relationships are properly maintained to help your business grow.
HubSpot
HubSpot is a fan favorite for many reasons, including its user-friendly CRM platform, optional add-ons and integrations to fulfill all of your marketing needs. In addition to its great software, it's popular for the marketing certifications and courses offered via HubSpot Academy, with an array of topics to study such as social media marketing, SEO training, content marketing and more.
"There are many CRM systems out there. Currently, I'm working with HubSpot. I'm able to illustrate where a potential lead came into the pipeline, and show all the touchpoints and how we've influenced that lead throughout the cycle to the point where they've had a very valued and good conversation with sales and potentially ended up as a client. To be able to demonstrate that graphically and give data to the touchpoints is really invaluable."

– Stephen Balogun
Pipedrive
Pipedrive is another trendy CRM software known for its simple design, steady flow of automatic alerts and reminders and integration capabilities—especially for email and Google apps. Additionally, the customer service is very prompt and attentive, should you run into any trouble.
"Pipedrive is really intuitive to use right out of the box compared to other CRMs I've worked with, and is perfectly set up for B2B sales. It has ever-improving automation features for everything from prospecting to live chat to proposals. Everything is tied together in a way that's super easy to use, even for smaller companies without a tech department."

– Shaheen Samavati of VeraContent
Salesforce
Salesforce is another highly recommended CRM platform. Why? It's easy to use, customizable and innovative—so much so that it's been included for several years on Forbes' list of The World's Most Innovative Companies.
"Salesforce is a pioneer in innovative technology. And because they know that ESSEC [an international business school] is always very open to trying new things to improve our customer experience, whenever they have a new idea, they approach us to see if we'd be interested in working with them to pilot it."

– Denyse Lum
Zoho CRM
Zoho CRM is one of the most budget friendly content management tools. It's a great option for companies who want to customize their CRM, but within reason. Their monthly packages are affordable, plus they have a forever-free edition that lets you have up to three users which is perfect for small businesses.
Best social media management tools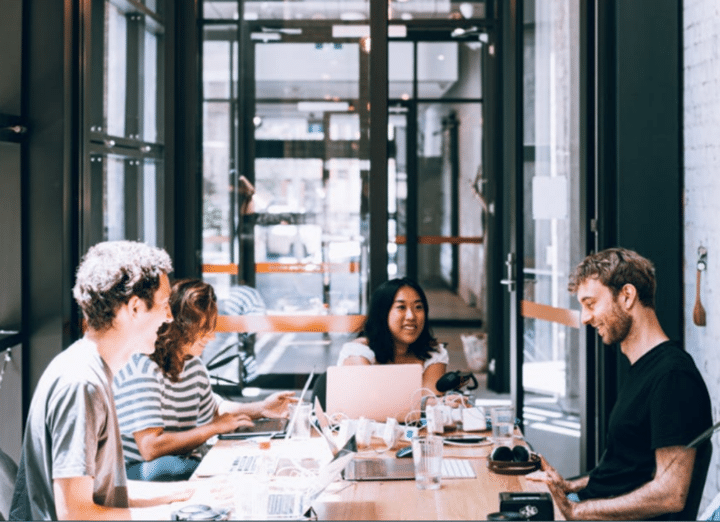 These tools help you plan, adjust and share social media strategies with your team, making it easier than ever before to collaborate on content planning.
See also: How to post in multiple languages on Facebook and Instagram
Hootsuite
Hootsuite is loved by social media managers for lots of reasons, but one of the biggest is the fact that you can manage so many different platforms all under one roof. It's also popular for features like its fully customizable dashboard and the ability to schedule nearly 400 social media posts at once.
"Hootsuite is great for scheduling for a large corporation. It allows us to plan and keep track of what everyone else is doing and posting. It also provides a lot of analytics and makes it much easier to interact on social media."

– William Lawrie
Agorapulse
Agorapulse is similar to Hootsuite in that it offers management for many different social platforms, but it stands out for its simplistic design, easy-to-understand analytics and more budget-friendly pricing. This social media management platform includes social listening, intuitive publishing, analytics, a unified social inbox and an easy way to analyze your social media ROI.
Sprout Social
Sprout Social, though a little more expensive than its competitors, is well liked for its clear user-friendly interface, chatbot option and social listening tool. Social listening has been at the forefront of marketing for years, allowing companies to find out what customers think about their brands and products—so it makes sense why users adore this feature.
Falcon
Falcon.io is another social media management platform that's a frequent choice among brands for its ease of use, robust customer support and intuitive interface. Additionally, Falcon allows brands to manage both paid and organic content, which is an attractive USP for companies. It's particularly useful for larger companies that have multiple social media channels and are present in various markets.
"Falcon is the social media management tool that we use every day. It allows us to schedule content, engage with our customers and report on our content performance. I've been using it for the past six years. I've used other tools too, but what makes Falcon stand out is its customer service, which is available 24/7 across the globe."

– Linda Ghabain
Social Studio by Salesforce
In addition to its stellar CRM system, Salesforce also offers an add-on social media management tool, Social Studio. This platform helps brands manage their social media calendars with lots of great features that allow for a smooth content approval process, plus the ability to easily track brand reception through analytics.
Sprinklr
Sprinklr is another top social media management tool that allows companies to market, advertise and engage customers across nearly two dozen social channels, in addition to an abundance of messaging channels and email. Read more about Sprinklr in the social listening section of this article.
Best virtual team communication tools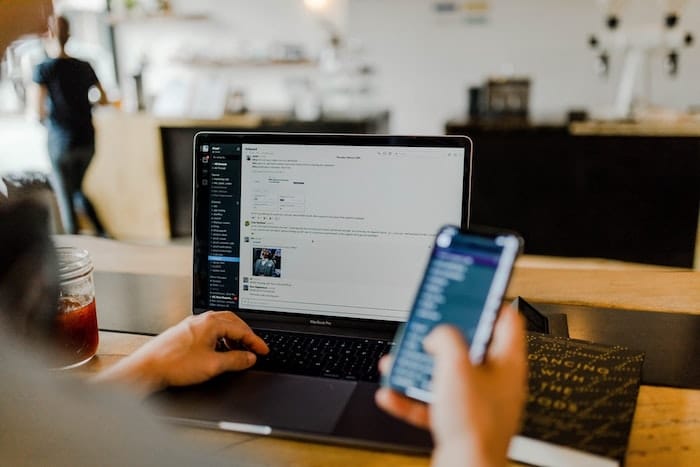 These tools are vital in the era of remote work, and have become more important than ever for teams to virtually meet, collaborate and stay in touch. Being able to enjoy most of the benefits of face-to-face communication without actually meeting in person is key in today's work environment.
See also: Virtual brainstorming: How to lead engaging creative meetings online
Google Meet
Google Meet—like most Google creations—is widely popular for its ease of use, but that's not all. People also prefer to meet here because there are no meeting time constraints, and most people already have and use Google accounts. This makes it easy to set up and sync meetings with calendars, and people don't have to navigate elsewhere to use it.
It's also well liked for the ability to make regular phone calls directly from your contacts list, which may be free of charge depending on location. You can integrate Meet with Google Chat to cover all types of communication.
Microsoft Teams
Microsoft Teams has proven to be another favorite among remote teams. The communication platform is quite similar to Google Meet, with possibly the biggest visual difference being that with Teams you can customize your appearance on the video. It also incorporates built-in chat and document sharing tools. Other than that, it basically comes down to personal preference for Google or Microsoft.
Slack
Slack is favored for the ability to quickly and easily collaborate with team members one on one, in small groups or on company-wide channels. Additionally, the tool's interface is very user friendly and customizable, and the ability to integrate a plethora of apps into your space makes it a no-brainer why people and companies alike love it so much.
"Slack makes the remote workday easier—from simplified communication with my colleagues to sending funny GIFs, it's an essential tool that allows my team to work efficiently while fostering an independent, hands-off working style."

– Kyler Canastra of VeraContent
Zoom
Zoom is another popular video conferencing platform. They have a free offering which allows up to 100 attendees, however is limited to 40 minutes—where the other platforms have no time limits. Additional features offered on the paid versions are handy for conferences, including translated captions, whiteboard, conference room connector and up to 5TB of cloud storage per month.
Best SEO software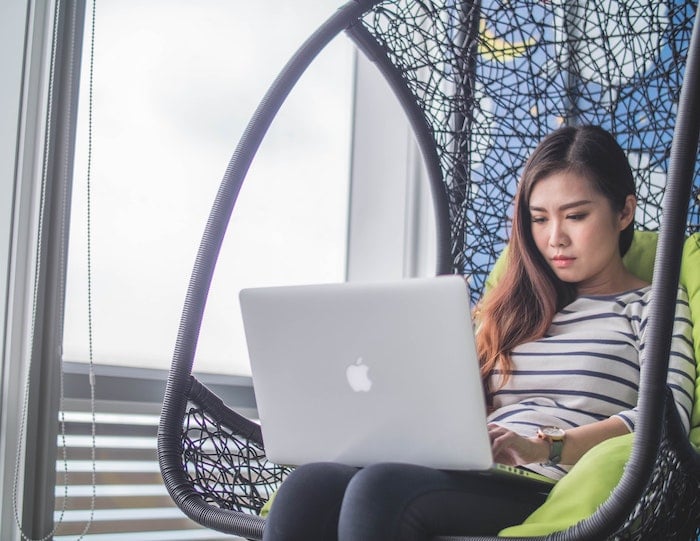 Search engine optimization is the process of enhancing your content in order to drive more traffic to your website by incorporating keywords and relevant topics. SEO content platforms provide unique insights, plus important information about competitor sites.
See also: 5 best practices to improve your multilingual website SEO
Ahrefs
Ahrefs is the go-to name when it comes to SEO tools and resources. In this day and age, having a good grasp of how SEO works is crucial. Ahrefs can teach you what you need to know and get you where you want to go with features like its keywords explorer, keywords generator and backlink checker.
"There's a lot of great tools out there that you can use to amplify your instincts, test and try to figure out what's working. One of the tools we use is Ahrefs to draw insights and get inspiration for what content people are really connecting with and what we think will work next."

– Jordanna Ber
seoClarity
seoClarity is another fan-favorite platform for large-scale SEO teams, and has even won an award for "Best SEO Software Suite." It offers local search optimization, advanced reporting techniques and reliable competitor insights.
Moz
Moz markets itself as "The smarter way to do SEO," and offers a great all-in-one SEO toolset. Some of its key features are backlink analysis capabilities, rank tracking and site audits. It also provides awesome educational resources to help you get acquainted with the world of SEO, including a beginner's guide, free courses in its SEO learning center and a blog that details the ins and outs of search engine optimization.
Semrush
Another popular SEO tool for content marketers, Semrush specializes in keyword research, competitor analysis and Google Ad campaign optimization. It also does regular audits on your website and lets you know of any issues that come up—from slow page speeds to broken links.
See also: Multilingual blog strategy: Adapting your strategy for new markets
Best social listening tools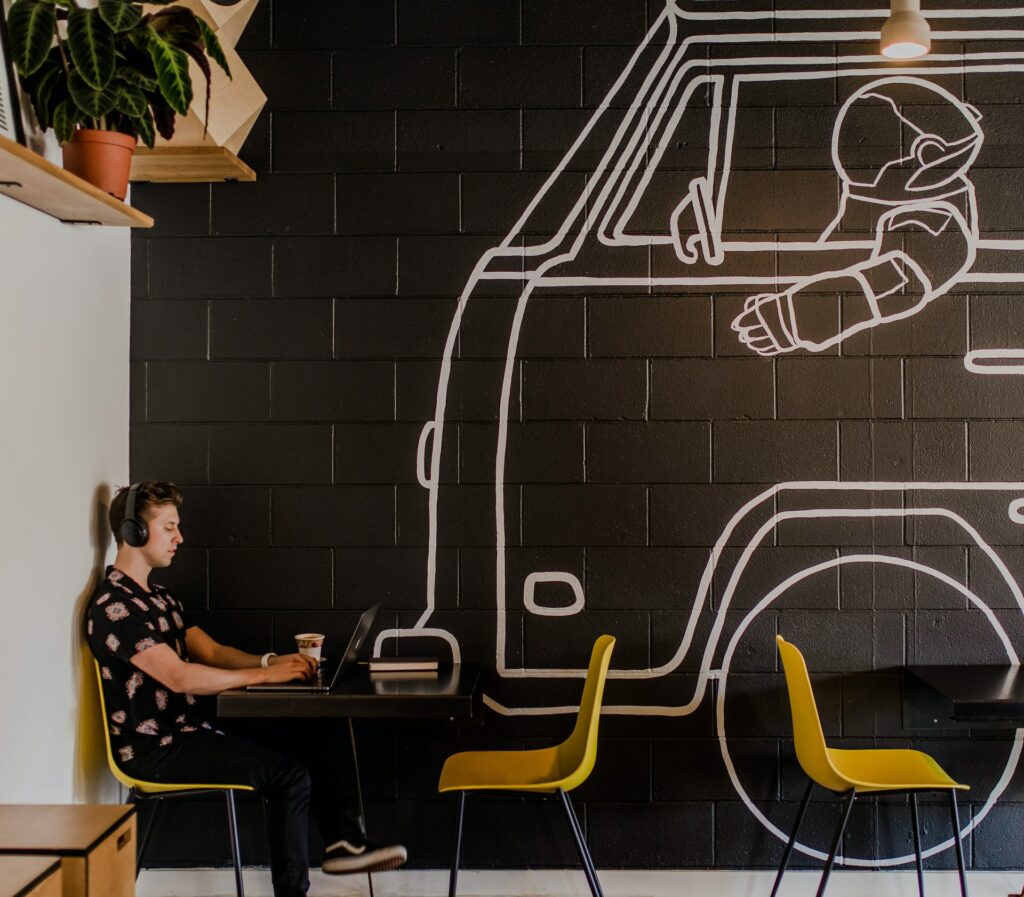 Social listening tools allow you to monitor your brand's social media channels for feedback and mentions. In other words, they help you listen to what people are saying about your brand—good and bad—and provide key insights that you can use to improve your strategy.
Sprinklr
Sprinklr is a top choice for social listening tools these days, with the ability to connect over 35 modern channels, plus AI capabilities and custom reporting dashboards. It's no wonder that it's popular with big-name brands such as Chick-fil-A, Allstate and Philips.
Pulsar
Pulsar is another well-known name in social listening, allowing brands to discover credible micro-influencers to help them connect with new audiences authentically. Popular companies that have found success with Pulsar include Ikea, Chanel and ING.
BuzzSumo
BuzzSumo is yet another great option for social listening, offering a simple approach to help brands find what works and what doesn't through four key components: discovery, research, influencers and monitoring.
"BuzzSumo is a really powerful tool that helps us to understand where our customers are and what they're talking about. It gives us the opportunity to search for a topic or keyword and see where it has been shared the most."

– Giuseppe La Paglia
Content automation tools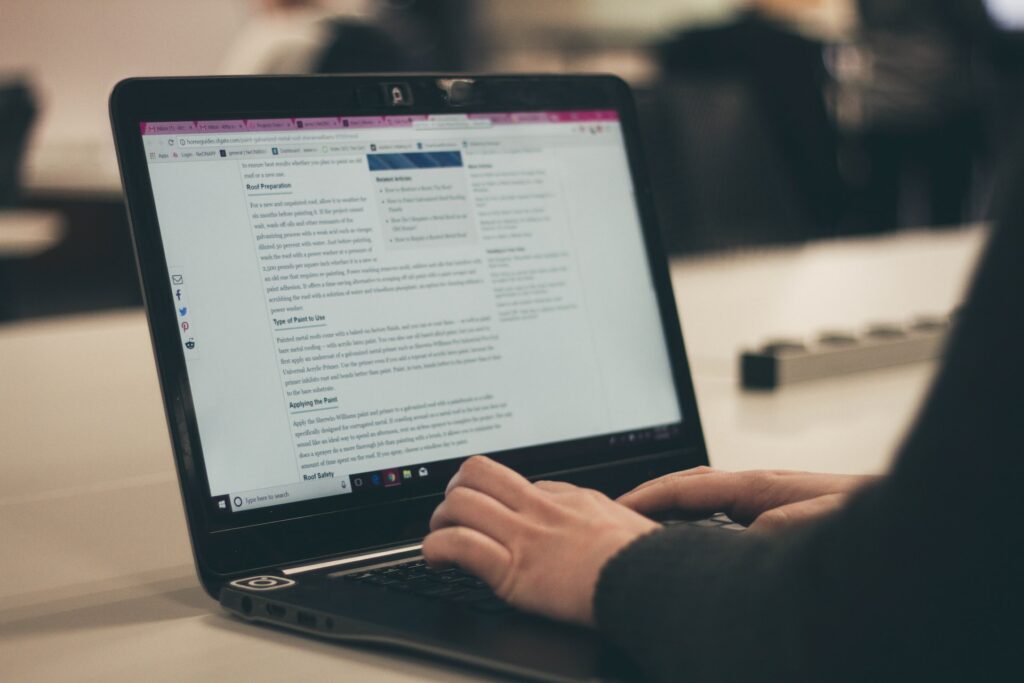 There are many new and upcoming AI and content automation tools that can be incorporated into your collection of content marketing tools. While it's not advisable to purely use AI-created content, they can assist with ramping up your content production.
See also: How to scale up content production with AI & automation tools
Wordable
Wordable takes content produced on a Google Doc and automatically uploads it onto WordPress, including loading all images, alt descriptions and meta titles. Their marketing says that you can save over 90% of your content production costs by automating your publishing processes.
Writer
Writer allows you to import brand-specific style guidelines into the software and then checks your draft content against those guidelines. It's a great content creation tool for big content teams—especially those working with freelancers.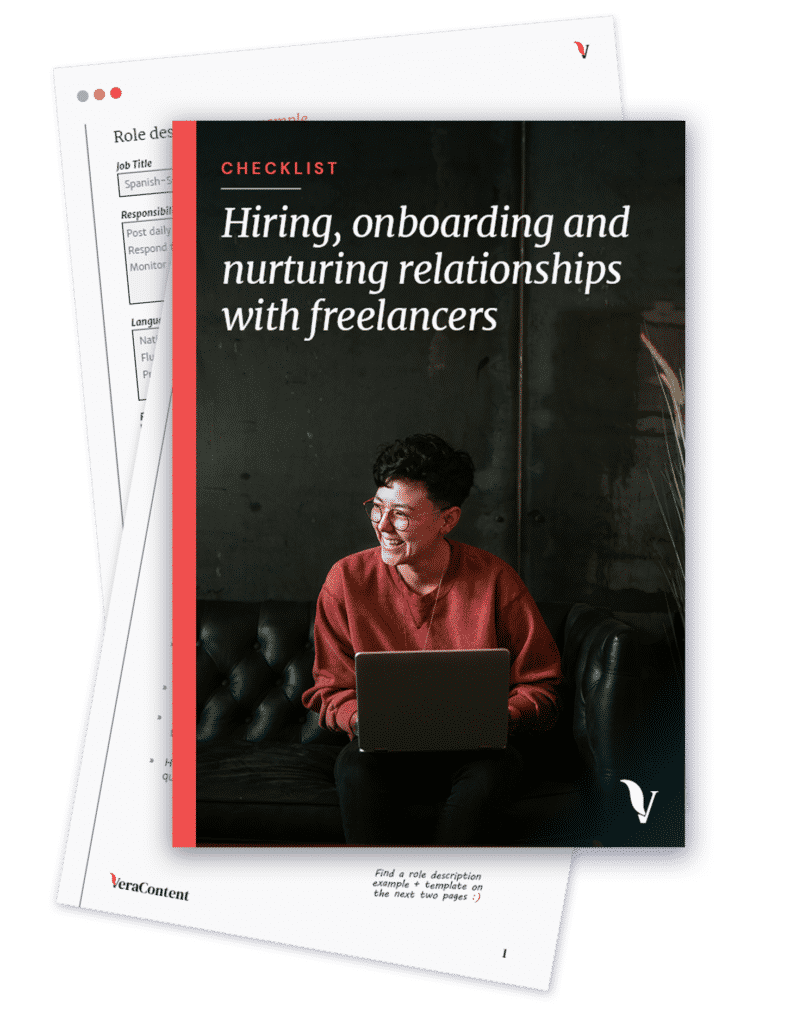 Get your free guide by filling in the form below!
Autocrit
In the digital marketing world, you don't want to be caught saying what someone else has already said. Autocrit helps you check your content for plagiarism. Helping you ensure that you're putting out unique and valuable content.
Frase
Frase offers up a combination of AI content creation and SEO all in one. It compares your content against current competition and ensures it's as optimized as it can be by incorporating the right keywords, headings and questions. But, it can also be used to generate content, including creating introductions, blog titles, meta descriptions, slogans, and more. You can also use the tool to paraphrase sentences and paragraphs to make them more unique.
Content marketing tools are there to make your work easier
We know there are a lot of options out there when to it comes to optimizing your multilingual content marketing efforts. But, the aim of these tools is to make your work processes easier. Not more complicated. So, try out one tool at a time and make it work for you. Eventually you'll start to incorporate more tools into your digital marketing toolkit.
Start with the area that you feel needs the most support, and go from there. And if you need any help, you can always get support from a global content marketing agency, like VeraContent.
---
Looking for more content marketing tools, platforms and resources?