When it comes to lead nurturing, there's no better option than email marketing. Research suggests that 99% of email users check their inboxes daily and according to Statista, there are over 4 billion email users worldwide. But if you really want to reach users across the globe, your best bet is multilingual email marketing, as people prefer to read in their native language.
While multilingual email marketing may seem like a headache, many platforms can help you automate the process. There are also plenty of global content marketing agencies that specialize in making sure each translation stays true to your brand voice while resonating with readers abroad.
Keep reading for more on how to get started with multilingual email marketing, which platforms to use and a few best practices to follow.
See also: Multilingual content production: A five-step process
Challenges of launching multilingual email marketing campaigns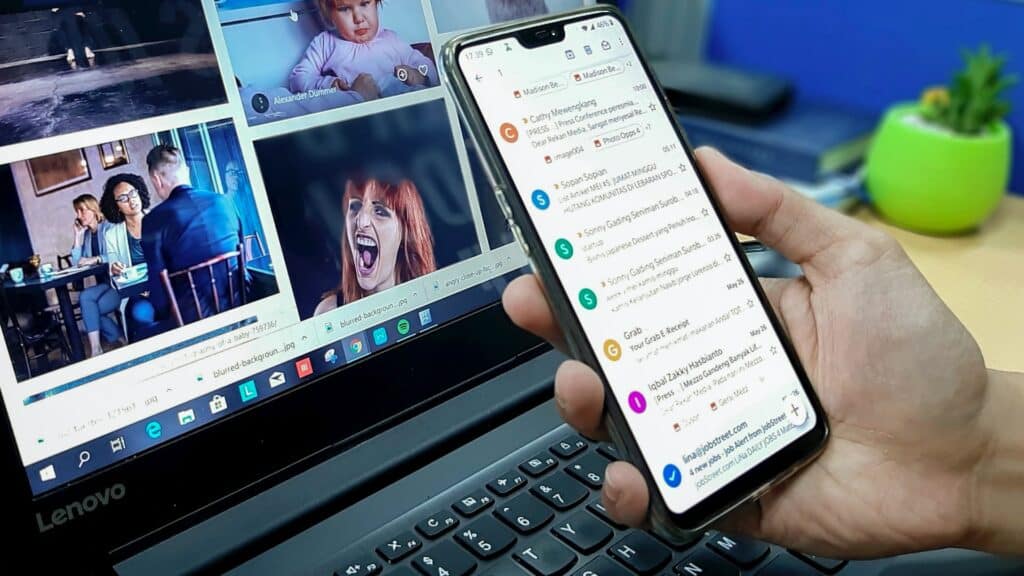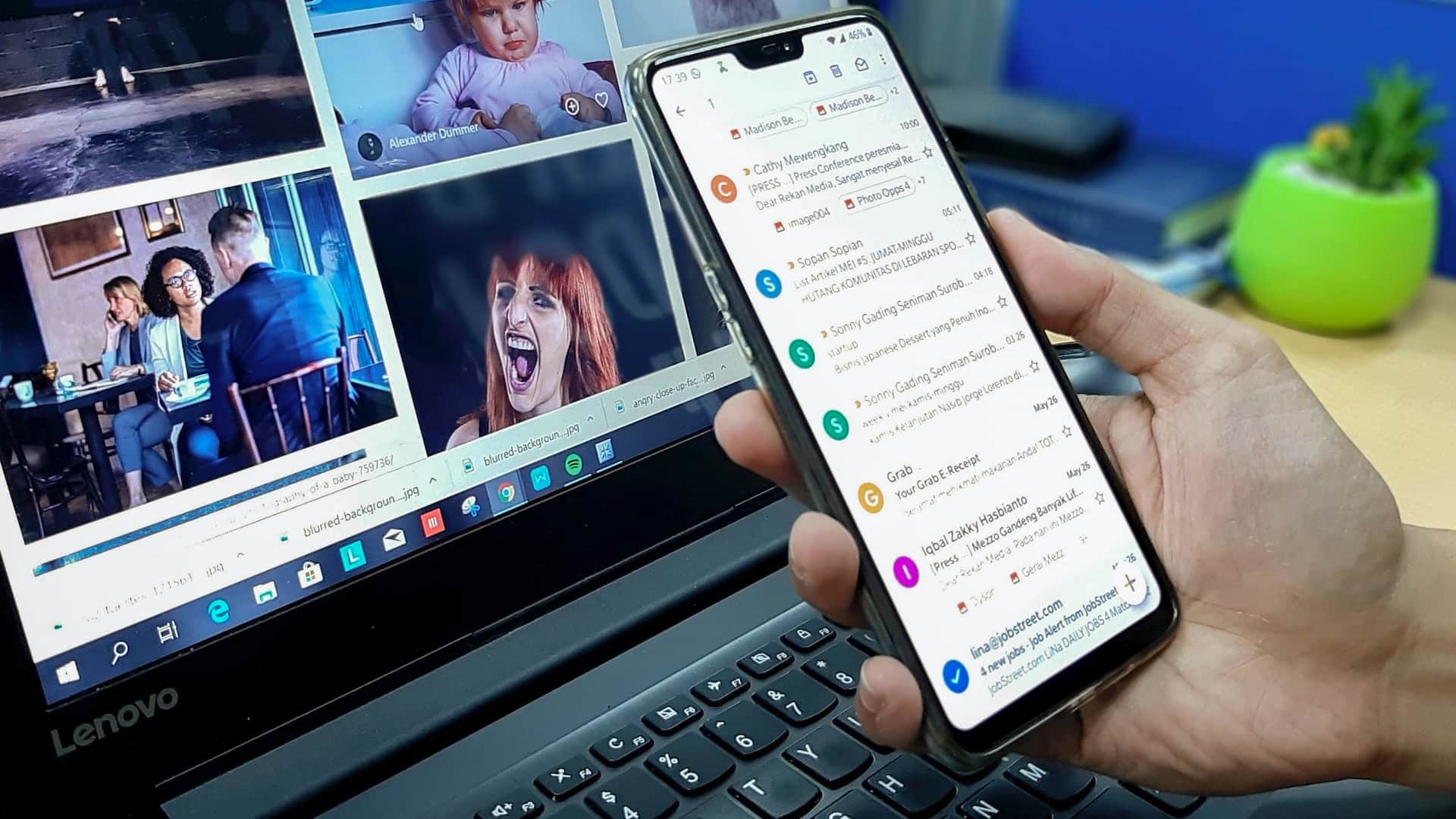 The main challenge of multilingual email marketing is the time and resources needed to create compelling content in multiple languages and grow your subscriber database.
It's well worth the effort, because emails never go out of fashion.
Social networks rise and fall. They also aren't equally popular in all countries. Along with your website, email is one of the most consistent ways to reach audiences globally.
If your emails are in your reader's native language, you're onto something. Multiple studies have shown that people are more likely to buy from a company that addresses them in their native language.
However, translating email campaigns into multiple languages takes time and resources. If you rely on automated translations or people who aren't qualified to adapt marketing copy into your target languages, your multilingual copywriting will sound clunky and strange at best—and completely irrelevant at worst.
Simple marketing content translation is not enough. You need to invest in localization and transcreation services, which take the core message and tone of the email and adapt it to the new language, ensuring it rings true to the reader. It also requires ensuring the images you use are culturally appropriate. 
Another challenge of multilingual marketing is considering your local audiences' customs and ways of speaking. A chatty, informal style will get you traction in some markets, while in others, more formal writing is expected.
You also need to consider where (and when) you will send the newsletter. For example, if you're targeting the Southern Hemisphere from the Northern one, remember that seasons will be different.
"Every region has its own taste, preferences and work methods. Knowing the international audience is very important if you want your emails to have an actual purpose." – Jordie van Rijn, Independent email marketing and eCRM consultant
At VeraContent, we specialize in getting the language and tone just right for every content marketing translation we do—starting with understanding your brand, audience and key marketing goals.
If you're struggling with adapting your content to local markets, download our interactive worksheet below: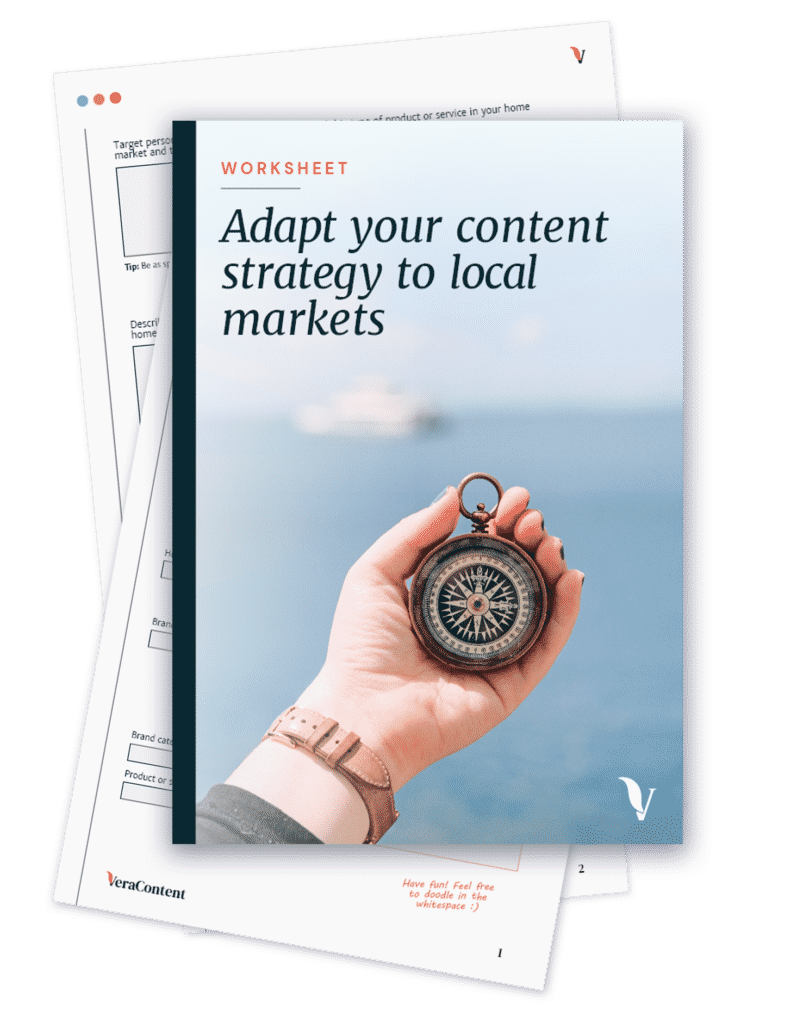 Get your free guide by filling in the form below!
Best platforms for running multilingual email marketing campaigns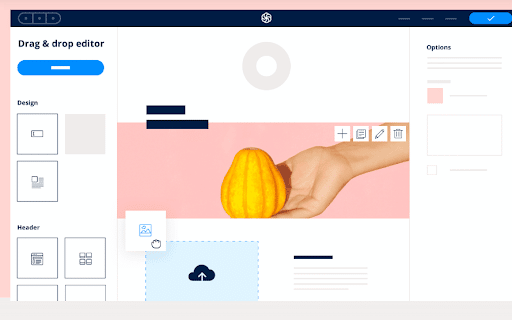 There are countless email marketing tools available—some free, some paid. It's worth spending money on a decent platform for your multilingual email marketing campaigns. 
A 2021 study by Litmus found that the ROI for every $1 spent on email marketing was $36—so it's money well invested.
One of the major benefits of using an email marketing platform is the automation features. For example, if you've set up a free offering for new sign-ups, the platform automatically sends out an email to the new subscriber with the voucher or free digital file.
Another feature is segmenting your subscriber database into interests, location, date subscribed or behavior. This is an incredibly powerful tool and can be used to target specific types of subscribers, providing a better chance of sales success.
A few newsletter platform options include:
Some platforms focus on niche industries such as event planning (e.g. Exxpert Apps), the hotel trade (e.g. Simplotel) or healthcare practices (e.g. Solutionreach). It's worth checking reviews and trying a few free trials to see which platform best fits your needs. 
Top tip: Add a preferred language option to your newsletter sign-up form—even if you aren't ready to start sending multilingual emails yet. The more information you can get, the more detailed and useful your subscriber database will be—and the more you can take advantage of segmentation.
See also: How to do a full audit of your multilingual digital presence
Best practices for running successful multilingual email marketing campaigns
To effectively create and manage multilingual email marketing, it's important to follow a few key steps:
Make the newsletter captivating. Think dynamic, eye-catching images that are culturally appropriate to your target market. And a message that will grab readers' attention and make them want to read more.
Translate or, better still, transcreate your content. All elements need to be adapted to the target language. Not just the subject and body of the newsletter but also the text on any images, banners, buttons or video elements. Consider hiring an agency to ensure the language is perfectly adapted while staying true to your brand voice.
Design is key. Your brand may have a standard look with its own unique font, but research suggests that it's best to stick to Helvetica, Arial or Tahoma on newsletters. Avoid mixing more than two font families in one email. And don't use italics! Readability is the name of the game, and the simpler you keep the email, the better.
Get personal. By using mailing list segmentation, you can send out content that is of particular interest to the reader. Newsletter platforms can automate a lot of this and include things like the reader's first name in the body of the email. Making sure your mailing list is as detailed as possible is crucial—it'll help segment and target the right people at the right time (their birthdays, for example).
Top tip: Consider using the AMP (Accelerated Mobile Pages) format to ensure faster content loading and allow readers to interact with your newsletter.
See also: Multilingual branding: The key to growing a global business
Benefit from ongoing success with newsletter marketing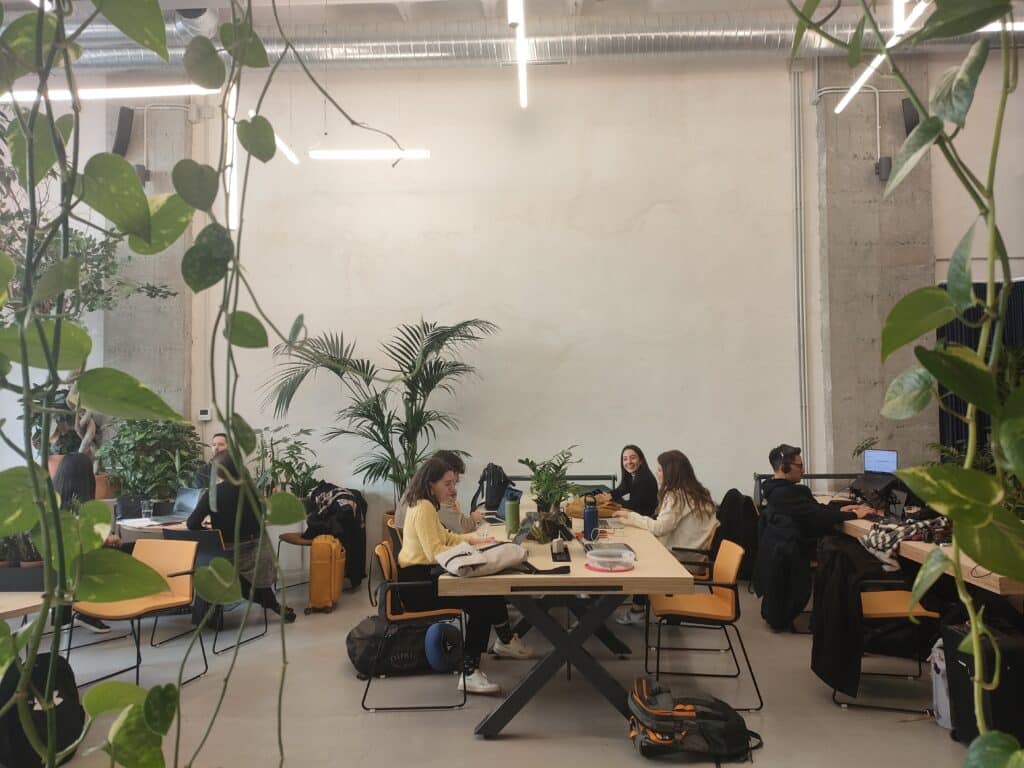 Setting up a multilingual email marketing strategy pays dividends if done right. There's no better way to nurture leads and drive sales. Remember, there's a significant ROI when it comes to email marketing—so don't be afraid to spend money on a decent newsletter platform and hire a marketing translation agency to ensure your message gets across perfectly.
Reach out to VeraContent today to find out how we can help you with your email marketing strategy and if you qualify for a free content consultation!