A full audit of your multilingual digital presence is the best way to ensure you hit your marketing targets effectively. However, the word "audit" can send shivers down people's spines—summoning up images of expensive and laborious exercises.
It doesn't have to be that way. With the right systems in place, an audit can be a quick and incredibly powerful tool to make strategic multilingual marketing decisions for your business.
Keep reading for a four-step checklist for auditing your multilingual digital presence. But first, why should you do an audit in the first place?
See also: Multilingual content marketing: Your essential guide
Why is a digital presence audit important?
It's easy to get lost in the rhythm of creating and sharing content without stepping back to see whether it's doing its job or not.
An audit allows you to ensure you're putting in the right efforts and notice any gaps you need to address. For example, you may be spending too much time creating content for your website when your social media is actually where you get the most conversions.
"A full marketing audit provides you with so much information you can use to make informed decisions. For example, it helps you identify which content is receiving better engagement and encourages you to question why and how to improve other content." – Estefania Veira, senior marketing manager at Clyde & Co.
These days, your audit needs to cover content channels in all languages—including your website and social media. English only makes up 25% of total languages used on digital platforms, so it's worth ensuring that you have a multilingual digital presence—and that it's the best it can be.
See also: How to create a solid multilingual social media strategy
What is a multilingual digital presence?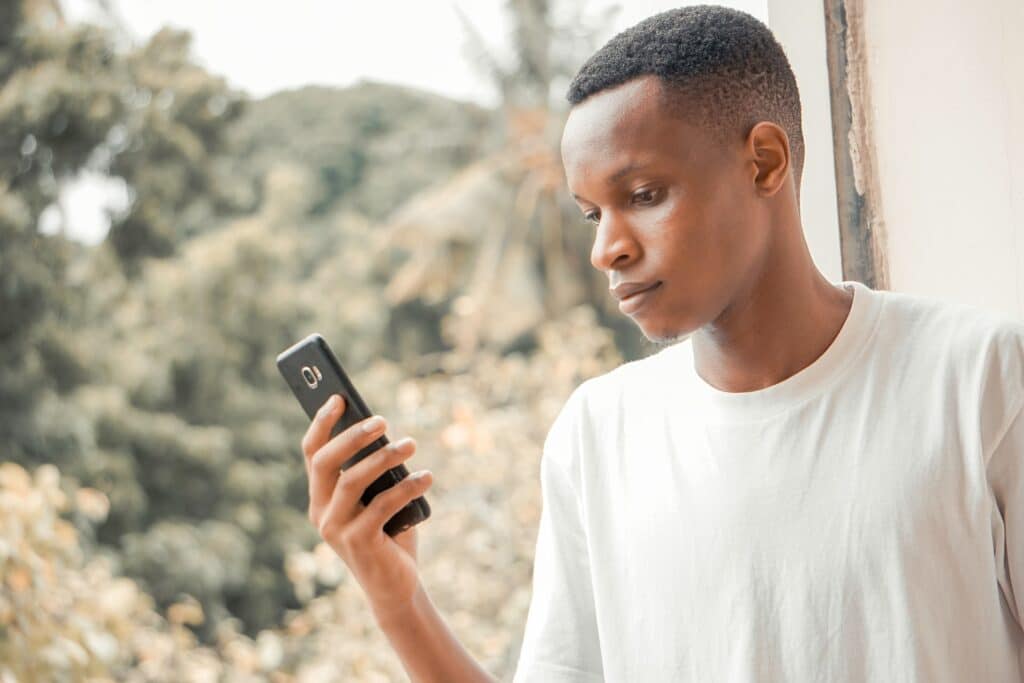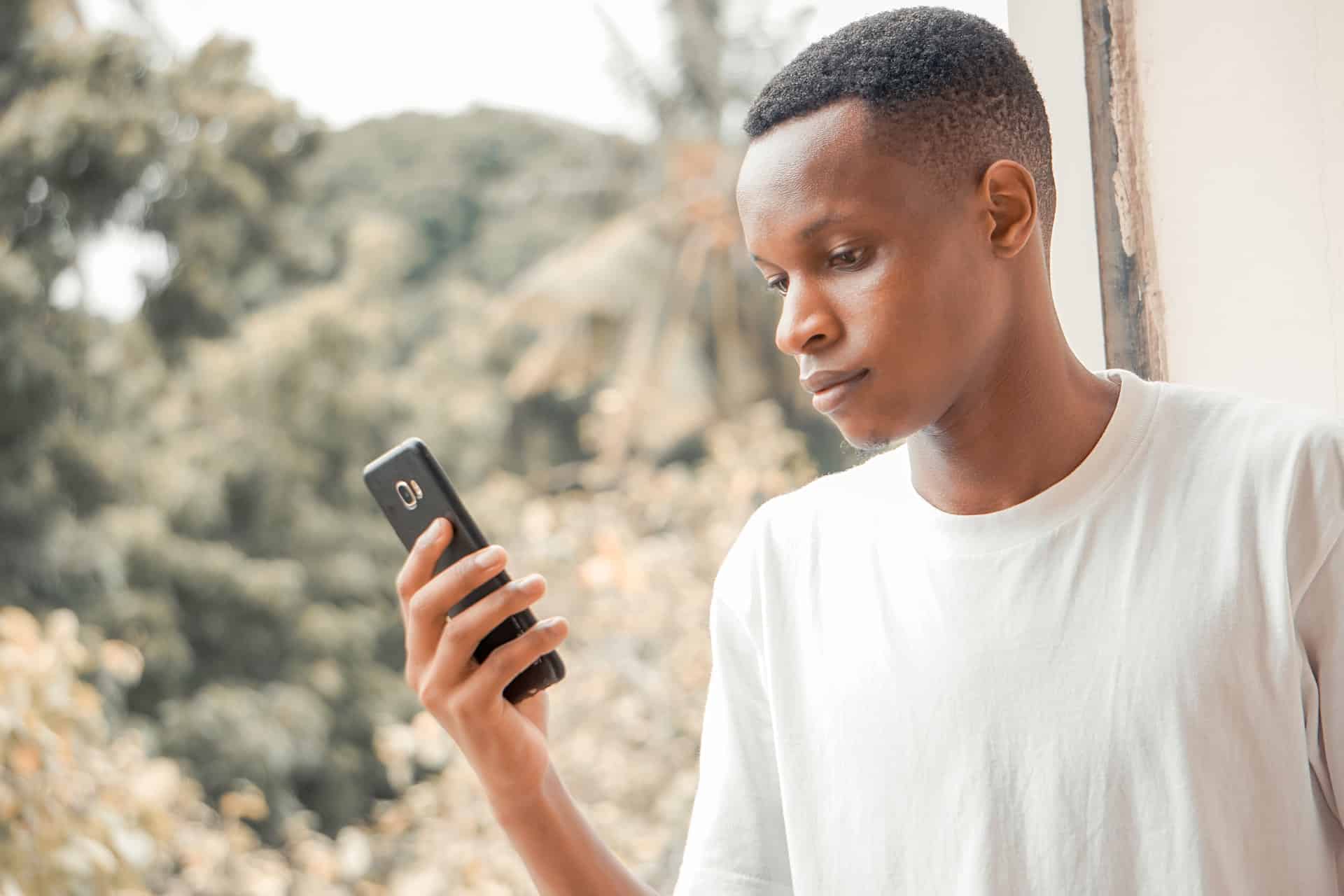 A multilingual digital presence consists of web pages, social media posts, videos, newsletters and any other content you share about your brand in more than one language.
As of April 2022, five billion people globally use some form of digital platform. Meanwhile, research from GWI shows that the average user spends almost seven hours a day on the internet across all devices. That's why having a multilingual online presence is a must for most modern businesses.
The beauty of digital marketing is that it can be pretty economical. Gone are the days of taking out huge newspaper or billboard ads to get your brand seen. A multilingual digital presence paired with a smart multilingual SEO strategy and regular digital audits enables your brand to reach relevant audiences worldwide.
Pro tip: Your online presence doesn't need to be the same in each region. Research which social media channels are most popular in each market you enter and consider setting up an account on a new platform if it's relevant there.
Are you struggling to adapt your content for local markets? Download our interactive worksheet below to kickstart the process: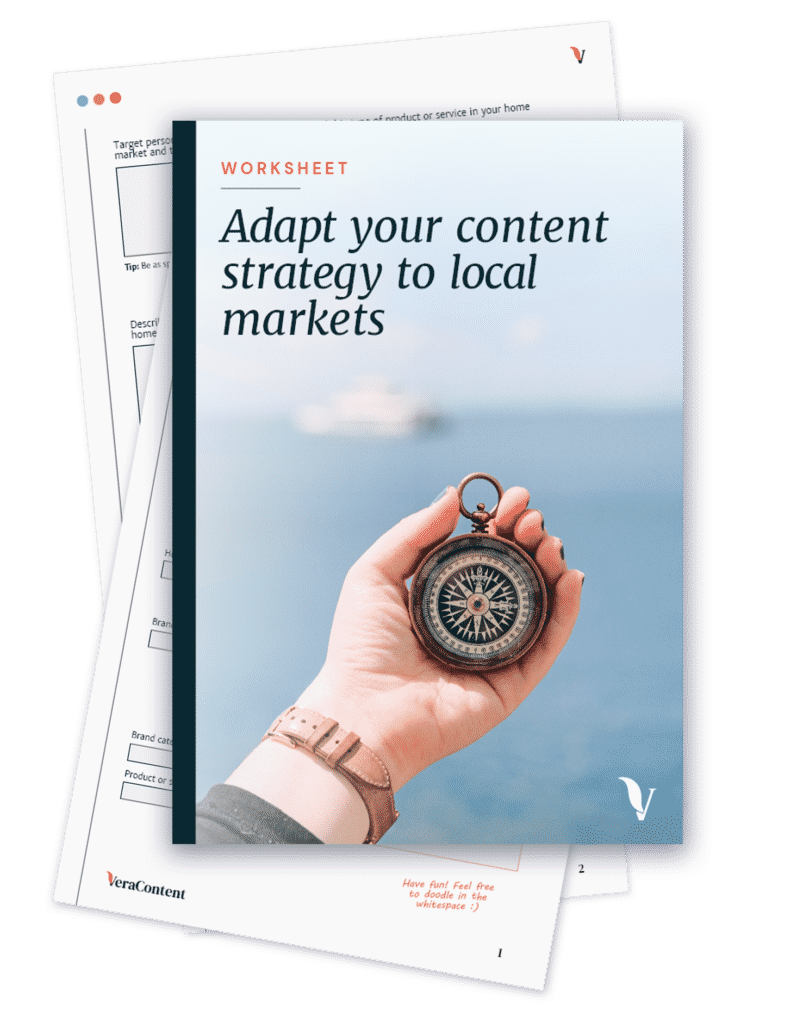 Get your free guide by filling in the form below!
Multilingual digital presence audit: A 4-step checklist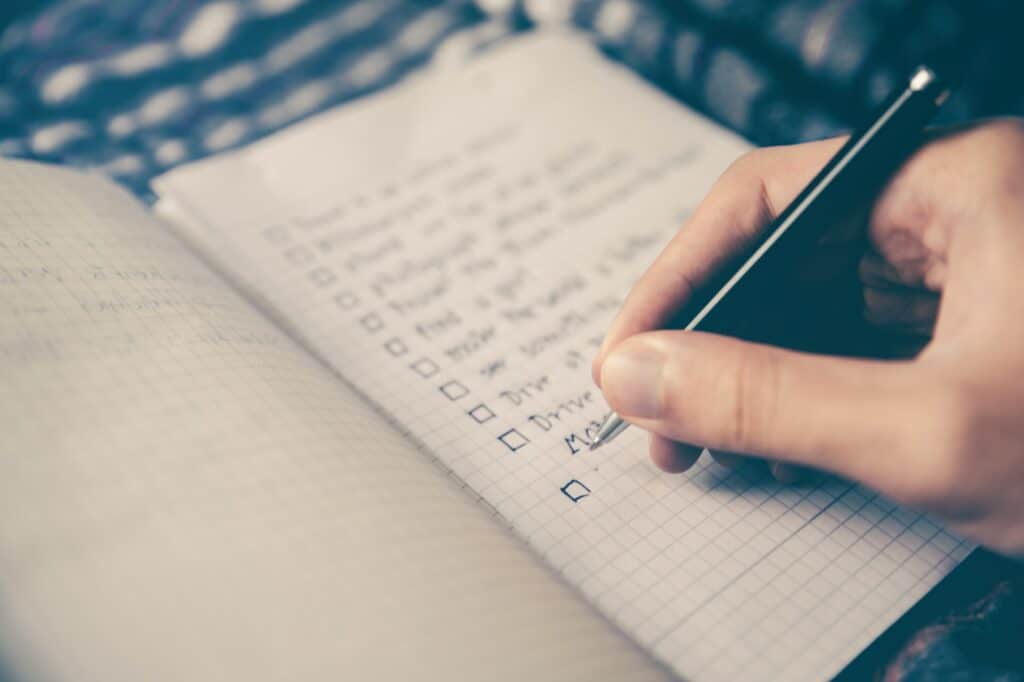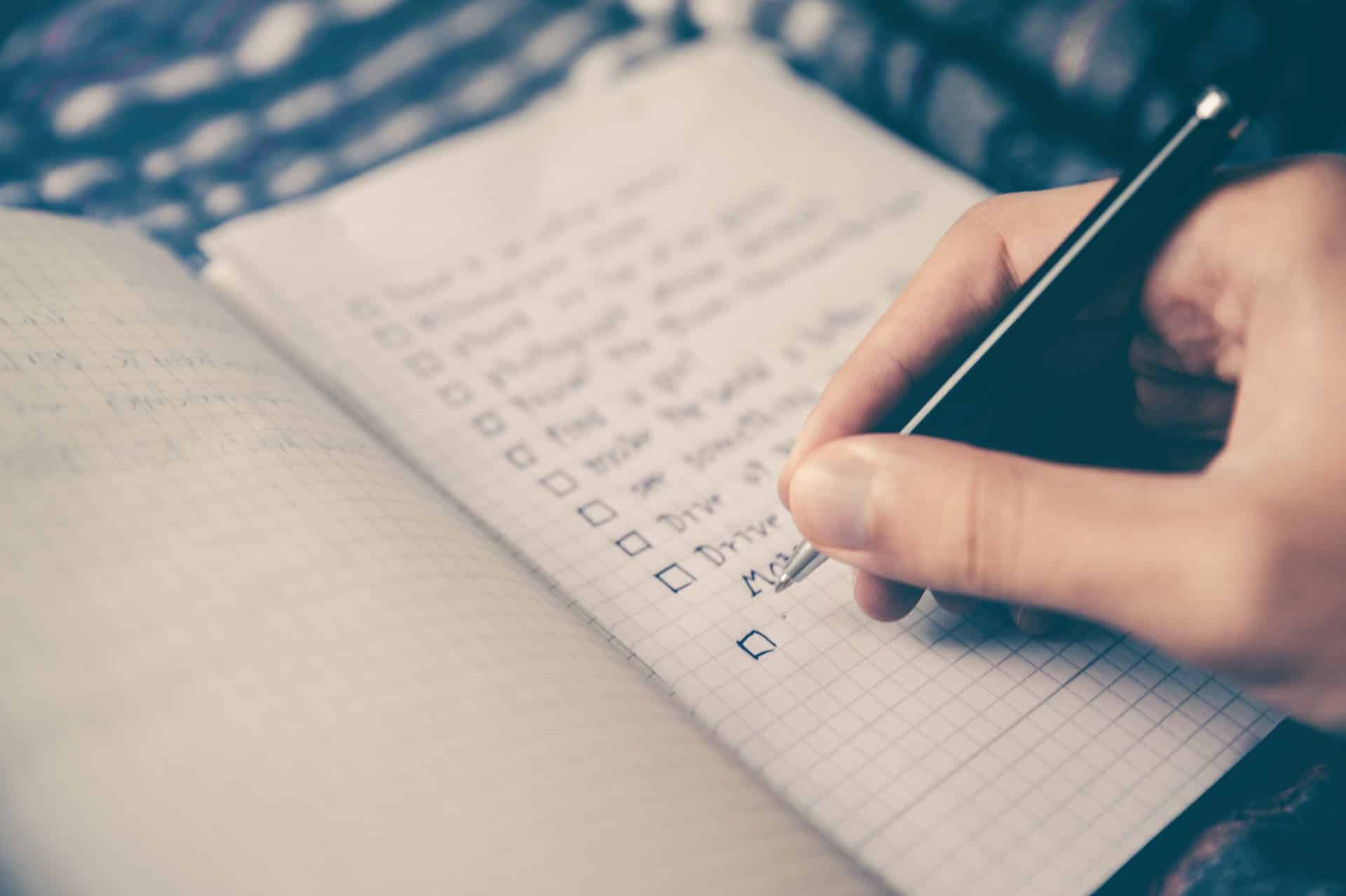 To start your audit, create a Google sheet with all the elements you need to cover: website, social media, video, etc. The columns should contain the below headings:
Username and URL for each of your platforms
Language used
Number of followers for each account
User engagement metrics
Demographic information of users
Most popular content
Date of audit
Competitive analysis
1. Website audit
The best way to check how your website is doing from an international SEO perspective is to tap into Google Analytics. This powerful tool can show where your hits are coming from, what content is the most popular and other engagement metrics.
However, from a multilingual digital presence perspective, you will need to set up an account in each language to really ascertain how well you're doing in each vernacular. Here are more details on how to do it.
See also: How to localize your website and why it matters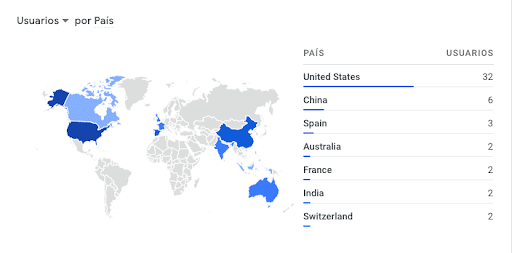 The main page of your Google Analytics provides a good overview of the highest and lowest performing pages, along with any pages with broken links. You can use this information to figure out what the problem might be with your low views. For example, is it your SEO? Do some pages need to be updated with new information?
Another point to consider in your website audit is if your content is optimized for multilingual voice search. More users are searching using voice search devices, so it's helpful to optimize certain pieces of content for voice search.
Tip: Conduct keyword analysis of competitors to see what they're doing that you could learn from.
See also: Multilingual content management system: Which is the best solution?
2. Facebook & Instagram audit
Having some form of social media presence has become a necessity for most brands, with Facebook and Instagram being the most commonly used platforms. They're both incredibly powerful global multilingual marketing tools, but they need to be used effectively to get their true benefits. And that's why it's important to audit your social media marketing.
Thanks to Meta's Business Suite, it's possible to audit Facebook and Instagram together by heading to "Insights" in the Business Suite. You'll find this in the left-hand column, towards the bottom, once viewing your page in the Business Suite.
From there, you can get an overview of how your Facebook and Instagram posts are performing:

By selecting "Audience," you can also get a clear overview of your followers in terms of gender and location: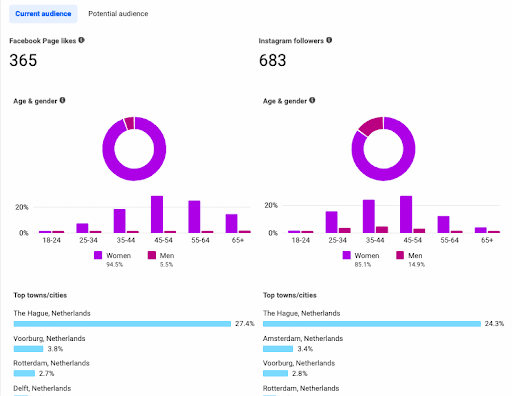 There's also a "Potential audience" tab, prompting you to create an ad to reach more people. It's worth holding off on that until you've finished your multilingual online presence audit, so you can really build an idea of your audience and how best to reach them.
Head to the "Content" tab to see how your posts and stories have performed on Instagram and Facebook. You'll be able to dive into how many likes, shares, reactions and other insights on the performance of your posts.
See also: How to post in multiple languages on Facebook and Instagram
It's also worth diving into hashtag performance—especially on Instagram, which is powered by these constantly changing labels. When viewing Instagram on your phone, click on one of your posts and select "view insights" to see how that individual post performed. It's also worth noting which hashtags work well on your audit spreadsheet so you can fine-tune them in the future.
See also: Global vs. local social media accounts: How many do you need?

Another great feature within the Meta Business Suite is "Benchmarking." This allows you to connect with similar businesses by comparing their strategies and performance. The benchmarking feature is useful for filling out your audit spreadsheet's "Competitive Analysis." It's always important to keep an eye on what competitors are doing regarding content, frequency and platforms.
It's also worth checking that your social media links go to the correct language web page and that multilingual email lists are set to the intended language and region. This kind of housekeeping might seem obvious, but it's incredible how easily things are missed.
See also: How to optimize your global social media strategy
3. Twitter, Pinterest and LinkedIn audit
By switching to a professional Twitter account, you'll gain access to analytics about the reach of your tweets, demographics and other helpful information.
Pinterest also has a powerful analytics tool that can show you which content is working best and with which demographics. It also has an "Interests" tab that shows what other types of content your Pinterest followers are interested in to help you tailor your own content accordingly.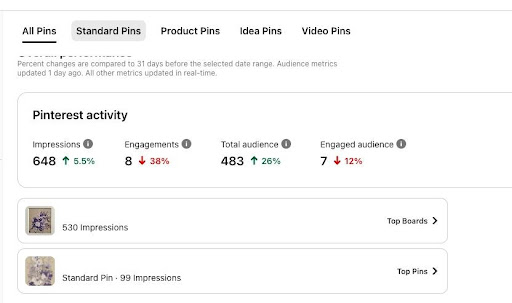 LinkedIn has a similar section for analytics where you can even view the job title/position of people who have viewed your posts: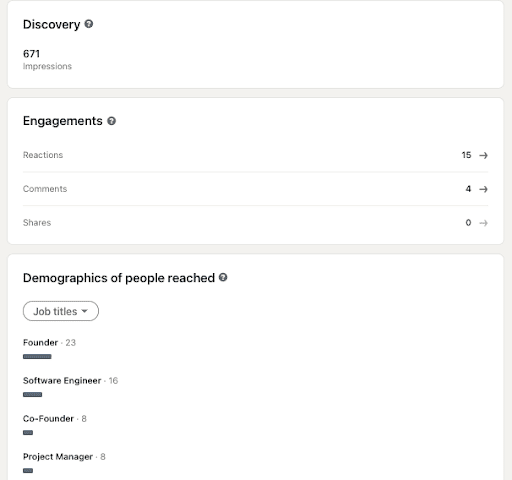 4. Video audit
Don't forget about your video content. For example, have you included the all-important subtitles "Srt files"—also known as the SubRip Subtitle file? These plain text files are fully indexed by Google and are a great way of getting your content to rank highly in search engines.
Subtitles and ALT text for images are essential to consider from a diversity and inclusion perspective for blind and/or deaf users—it's important to create content for all.
See also: How important is subtitling on social media?
What to do with your audit insights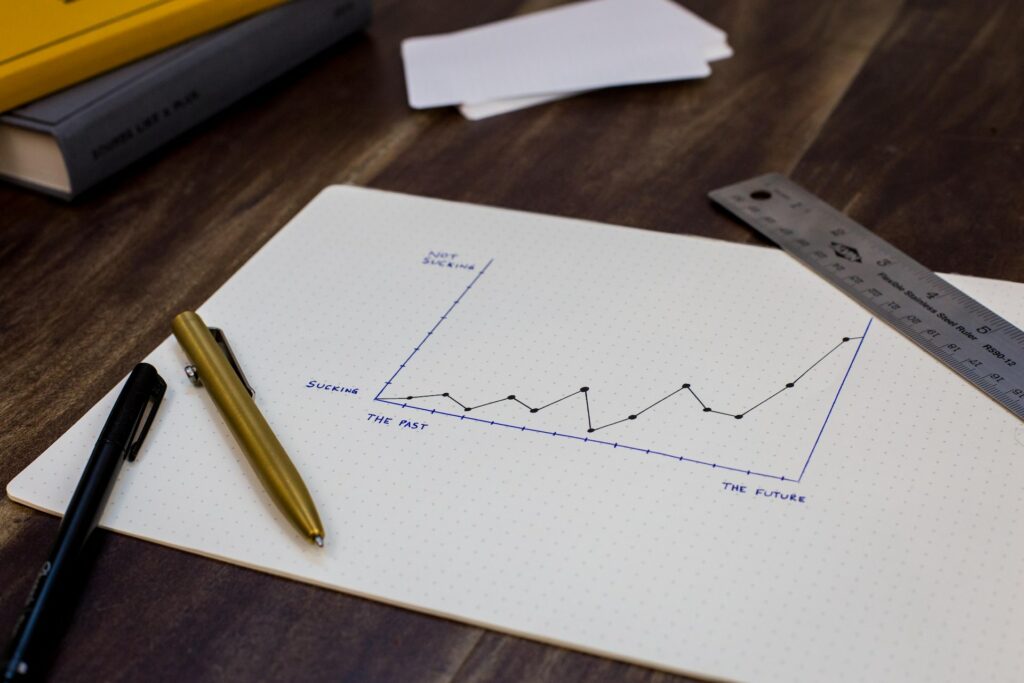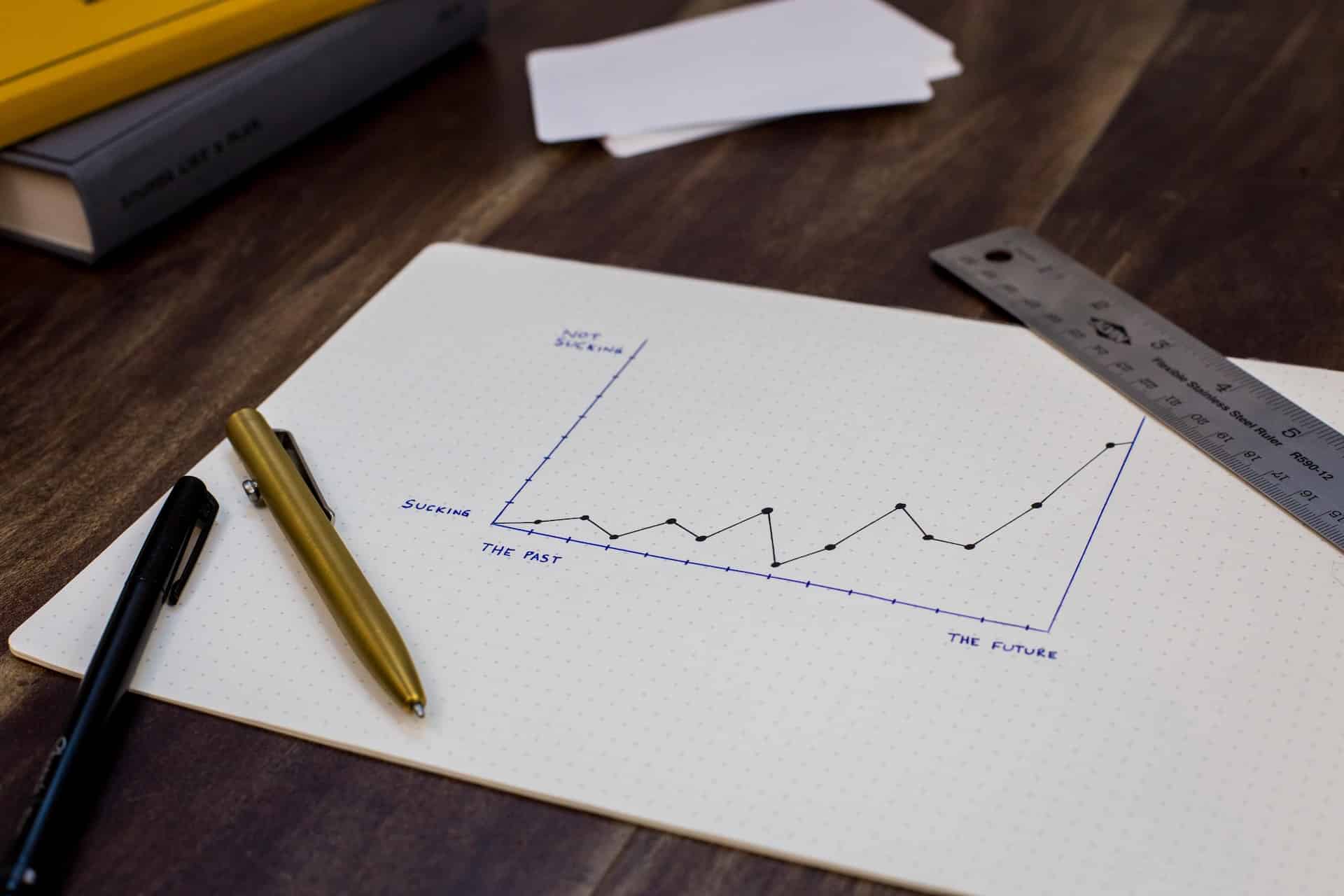 Once you've completed the audit, it's important to use the information in the best way possible. For example, analyze which social media networks have performed best and focus on those in the future. Maybe try a new platform for a while and see how it works for your business.
Look at what kind of content received the most engagement and make a conscious effort to do more of those kinds of posts in the future. Better yet, try to figure out why that type of content did well in the first place, as you can then apply the same kind of thinking to other content.
Once have a better idea of who your main followers are—including their location, gender and age—then it's time to look for market reports about their particular age range.
Let's say you find out your audience is mainly Gen Z. By doing your research, you'll understand that this generation is more socially conscious and concerned about the environment, so you can adapt your content accordingly.
With all this information on hand and research conducted into your main user base, now would be a great time to create paid ads on social media. They can be perfectly targeted to the demographic, gender and location you've seen works best in your audit. You'll be comforted by knowing that you're spending your advertising revenue wisely and are much more likely to reap its benefits.
See also: Content marketing translation: A fast way to scale
Once you've set up your auditing process, the rest is easy
Now that you've performed your first audit, it'll be much easier to replicate in the future—it's worth doing at least once a year.
To do an audit well means investing time and energy into it—and it often requires an objective view. At VeraContent, we have a ton of experience working with companies to optimize their workflow and can help take the weight off your shoulders by auditing your multilingual digital presence effectively. Reach out today for a free consultation.