Audiences around the world are demanding high-quality localized content—and brands need to deliver in order to stay afloat. Without the right translation and localization tools, your company's content will likely fall short.
According to a recent study, the machine translation market is expected to grow significantly in the next several years, driven by the "rapid demand for localization of marketing strategies and content among businesses," as well as an "increasing demand for cost-effective and high-speed translation."
But what does all this mean for the people behind the scenes?
Any content or marketing professional who wants to localize digital content is going to need to leverage technology. To make your life a little easier, we've put together a list of the most common types of localization tools and a few examples of each.
Check out our free interactive guide to adapt your brand's content strategy to local markets: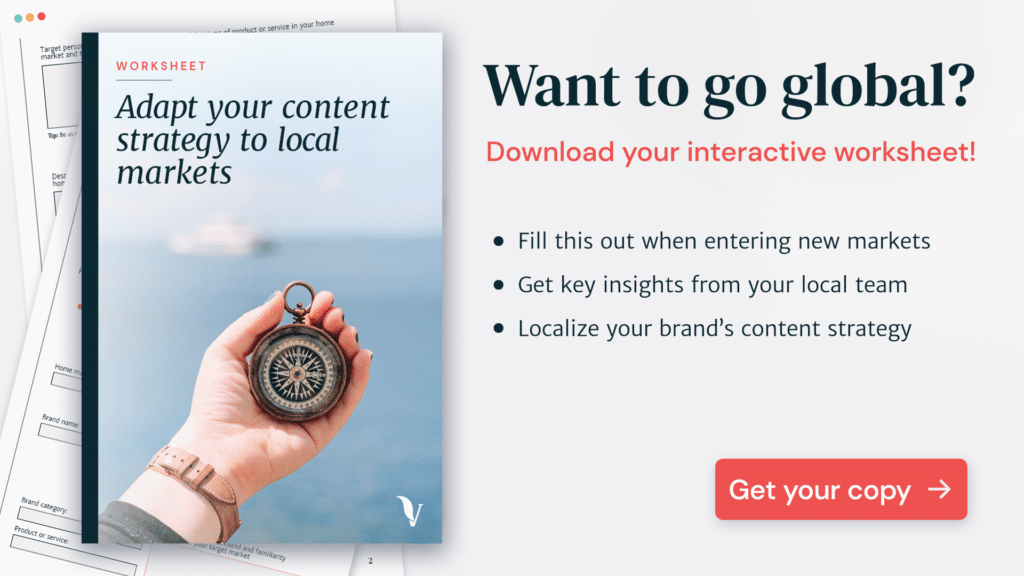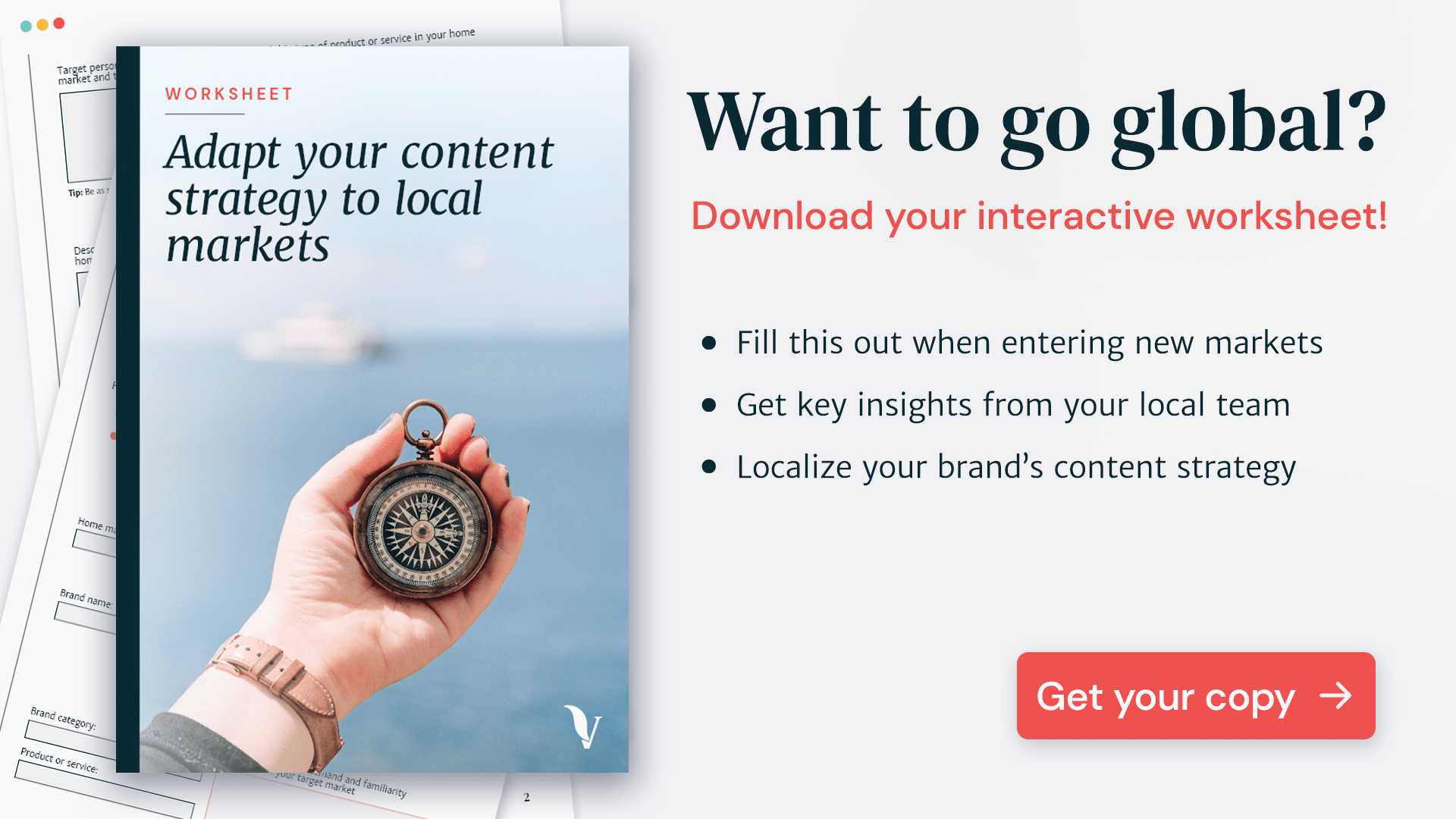 1. CAT tools: Memory is everything
Computer-assisted translation (CAT) tools rank pretty highly on the list of localization must-haves. To put it simply, they speed up the translation process by remembering how words and phrases were previously translated.
This means that when a website update rolls around, the CAT tool will automatically translate any new content. Not only does this reduce time to market, but it also minimizes inconsistencies.
With a market share of over 80%, SDL Trados Studio is the obvious choice of CAT tool for many companies. However, it's certainly worth weighing your options, as there are many worthy competitors. For example, at VeraContent we use Memsource.
Want some localization inspiration? Discover how Deliveroo's content team caters to global audiences.
2. DTP software: Optimize your image
Desktop publishing software (DTP) is the linchpin of professional website localization. Even if a translator produces a word-perfect translation of a company's digital copy, a below-par layout can negatively impact its image.
The good news is that DTP tools are often used in collaboration with end clients. This means that if you're a freelancer, you may not need to pay for a pricey Adobe InDesign license. For example, if you're asked to edit the text in a company's latest product catalog, they may take care of the actual layout.
However, this won't always be the case. Not having a DTP tool of some kind may ultimately cost you clients, so consider investing in one. Apart from Adobe, you might also look into Microsoft Publisher or QuarkXPress.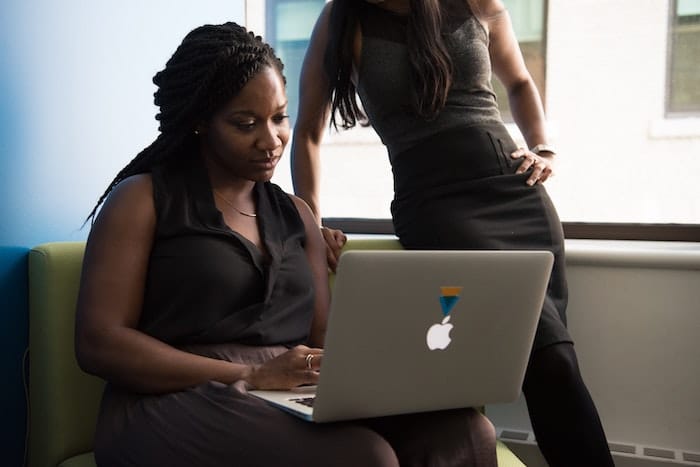 3. QA tools: Your eyes can deceive you
Why invest in quality assurance (QA) tools when you can just read the text yourself?
Well, not only can your brain trick you into missing a typo here and there (especially if you've already read it a million times), but these tools are programmed to scrutinize everything from terminology to trademarks, ensuring absolute consistency across documents.
Although most CAT tools have built-in quality assurance functions, stand-alone QA tools are far preferable for localization given their superior functionality.
Verifika is one of the most popular QA tools on the market right now. The truth is, there are few (if any) competitors with such an easy-to-use interface. But if you can't quite afford this top localization tool right now, give ApSIC Xbench a try.
See also: How to ensure a quality localization – even if you don't speak the language
4. Bug tracking tools: Get ahead of the problem
If you're localizing a website, it goes without saying that there will be bumps in the road. That's why you need tools to facilitate the reporting of bugs and content errors at various stages of the process.
Bug tracking tools can also be used as a means of client collaboration, since they allow anyone to report and track errors. Getting clients actively involved in the localization process from the get-go can help to avoid delays further down the line.
But in order to avoid wasting time on training sessions, you need a tool that's easy to get your head around. Redmine is one of the best options out there in terms of usability, and it can be installed on your server—plus, it's free! We also recommend Backlog.
5. TMS platforms: It's all about teamwork
Also known as globalization management systems, translation management systems (TMS) bring all the individuals in the translation process together. In simple terms, they help remote translation projects run smoothly, creating the illusion of a virtual office.
These systems are priceless for large-scale multilingual projects. For project managers, they take the stress out of otherwise complex tasks, such as terminology management and reporting.
Plunet BusinessManager is one of the most popular TMS solutions on the market right now. Its pricing plans cater to all budgets, and its all-in-one, web-based platform also includes accounting and reporting functionalities.
That said, it's worth researching the endless array of TMS platforms available, and taking advantage of a free trial or two before reaching for your wallet. For example, try Lokalise or Phrase for 14 days at no cost.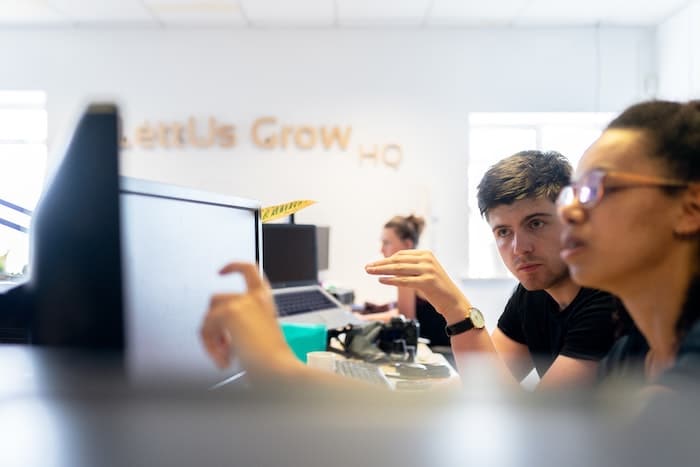 6. WordPress plugins: Affordable and integrated
If you use WordPress for your website or blog, you'll be happy to discover that there are several specialized plugins designed to simplify the localization process.
For blog-style sites or simple landing pages, say hello to Polylang. This powerful tool allows you to create a multilingual website with minimal fuss, and even to integrate a TMS. Best of all, it's free (although there is a Pro version available).
Another awesome option is TranslatePress, a plugin that can translate posts, pages and metadata straight from your website. It's super easy to use and totally free to download. Like Polylang, it also offers some paid options in case you want to invest in more advanced features.
Speaking of WordPress, we also love Poedit: a translation editing tool that works with gettext, enabling you to translate PO files (most commonly used in apps and software). It can even help you translate WordPress themes and plugins!
See also: 8 best tools for running an effective multilingual blog
7. Image localization software: Visuals are vital
Most of our suggestions thus far have focused on the textual side of things. But images are also important elements of digital content, and they have to be localized too.
Software such as Adobe Photoshop enables you to manually localize images, but just think how time-consuming that could be for large multilingual content marketing projects. To solve this problem, certain platforms have special features for image localization.
The Localize platform, for example, incorporates image localization add-ons that enable you to edit captions and provide alternate image URLs for your localization projects. (Keep in mind that these functionalities are only included on more expensive plans.).
Another platform that addresses image localization is Wordbee, with its optical character recognition (OCR) software. This allows you to automatically extract text from images in PNG, JPG, TIFF and other formats so that you can easily translate it.
Find the right localization tools for you
When it comes to localizing websites and digital content, one size certainly does not fit all. Depending on your needs, the resources available and the details of each project, you'll likely find that some of these tools are totally irrelevant, while others can be game changers.
Our advice? See what's out there, try as many localization tools as you can, and then invest in the ones that actually make your job easier.
Have you tried any of these platforms? What localization tools do you swear by? Let us know in the comments!
For more tips on localizing digital content, check out these posts: