Looking for inspiration? Learning a language? Just trying to figure out how to survive working from home? According to our guests on The Content Mix podcast… there's an app for that. 
In fact, there's an app for just about everything, including all your content creation, social media, time management and self-care needs—plus anything else you can imagine.
But with so many options, how do you decide which apps to download?
10 of the best apps for content and marketing professionals
To make your life a little easier, we ask all our podcast guests about their favorite apps for content and marketing professionals in every interview. Here are their top recommendations—listed below in order of popularity. If you haven't tried them out yet, start downloading now!
1. Instagram
What it is: Instagram is the new king of social media for brands, individuals and influencers alike. Not only is this photo and video sharing platform essential for every modern marketer—it's also a great way to escape and discover the world through your screen.
Why you should use it: "You can really get an idea of a person based on their Instagram profile, which I think businesses are going to leverage in the future for recruiting, if they aren't already. Showing your 'human side' and creating personalized content is essential in marketing, and Instagram is the ideal app for doing that." – Michael Ranmi Akinle
Top tip: Check out Instagram's newest feature, Reels. It's essentially an alternative to TikTok, built right into the Instagram app. Only time will tell if it enjoys a similar level of success…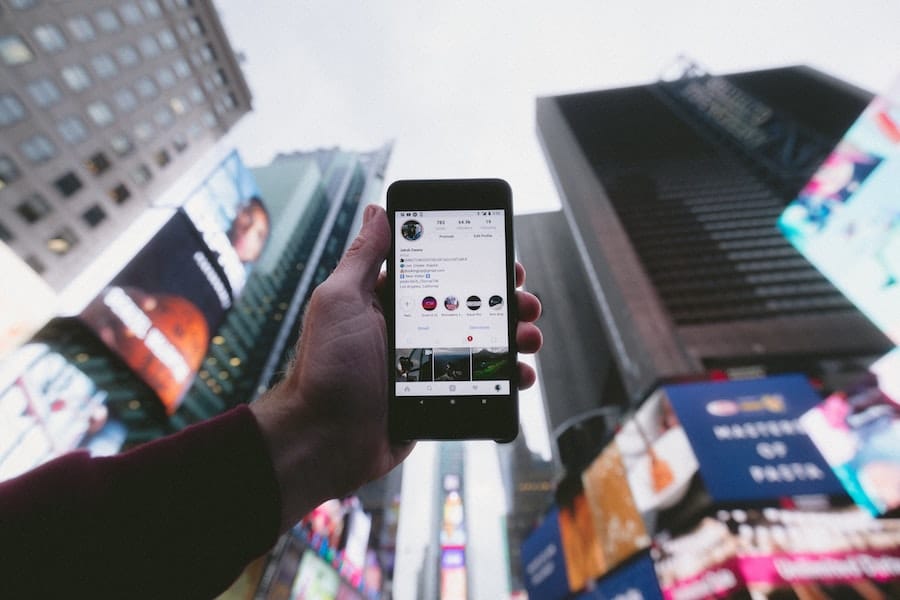 2. TikTok
What it is: TikTok is for Gen Z what Instagram was for millennials: the cool new app that's already a cultural phenomenon. It's rapidly expanding to encompass all kinds of creators and, of course, companies. Jumping on the TikTok train might seem intimidating, but if you do it right you'll gain access to a gold mine of new consumers.
Why you should use it: "This app has created a new communication paradigm by allowing users to create new content by replicating and remixing popular culture, which is something that makes it stand out from other apps." – Mario Bini
Top tip: The trick to TikTok is finding your niche—what kind of addictive short-form videos will attract your desired audience? One great example of a company that's figured this out is RedBull, according to Olga Alejandre Dorado.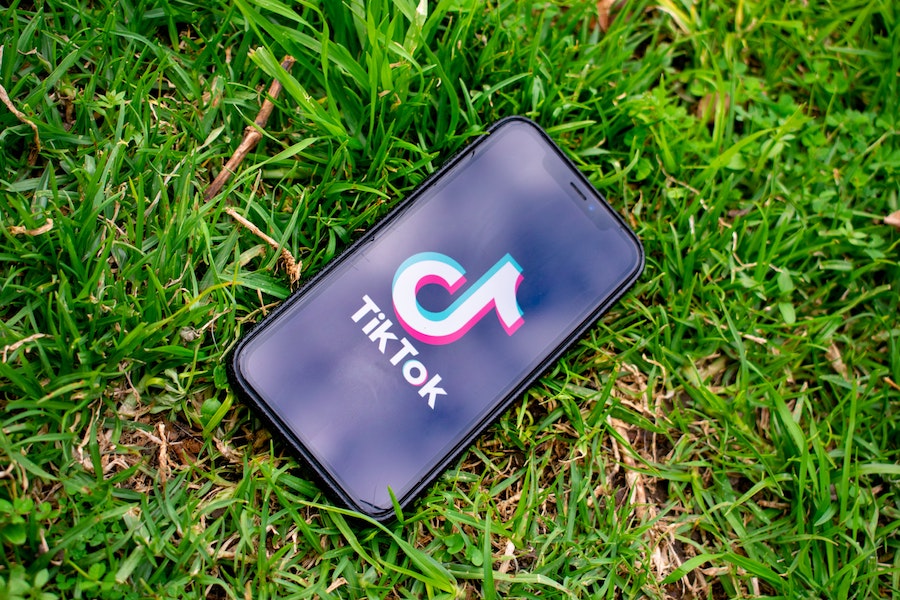 See also: 8 inspiring content and marketing influencers to follow
3. Slack
What it is: If you're already one of Slack's millions of users, you're all too familiar with the distinctive notification tone that signals a new message. If not, you will be soon. This business communication app is revolutionizing remote work and global collaboration.
Why you should use it: "Slack makes it much easier to work together with a team that's spread out all over the world. It's also helpful for communication with partners and agencies, in order to share and exchange information." – Alexandra Hinz
Top tip: Did you know that you can log into multiple Slack workspaces at once, and easily switch between them? This is especially helpful for freelancers who work with multiple clients, but you can also leverage this feature to join specialized Slack groups for social media managers, growth marketers, women in tech and more.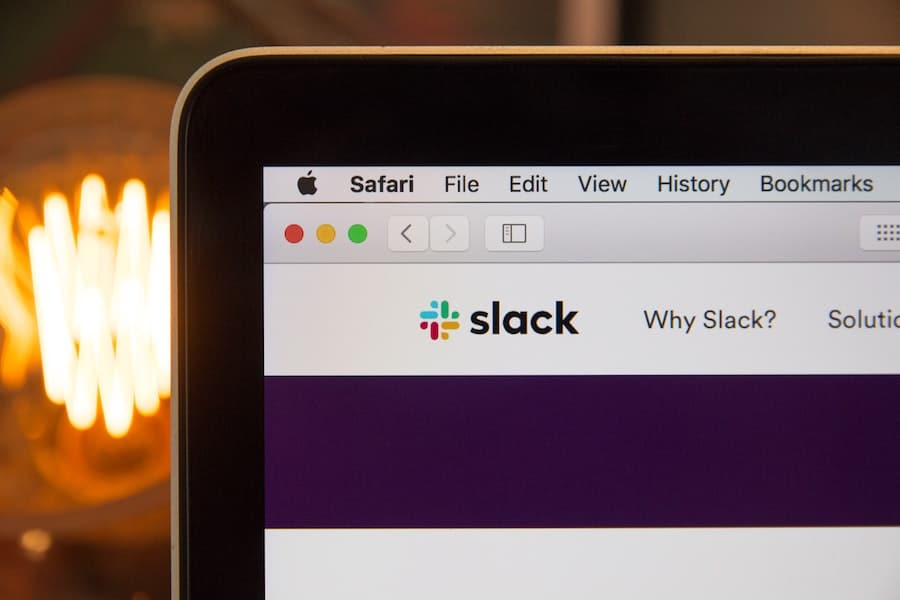 4. LinkedIn
What it is: This professional social networking platform is the place to be for B2B marketers—but it's also essential for anyone looking to level up their career. There's no better place than LinkedIn to generate new opportunities, forge valuable connections and build your brand online.
Why you should use it: "LinkedIn is great because it allows you to create thought leadership from a professional point of view." – Miranda Gray
"It's great to dive into different industries and get input from varied perspectives." – Tiffanie Sobczak
Top tip: Did you know that commenting on a LinkedIn post generates more engagement than sharing it? We got this tip from interviewee Aoife Noone. Make sure you start some conversations and interact with other commenters to help boost your visibility!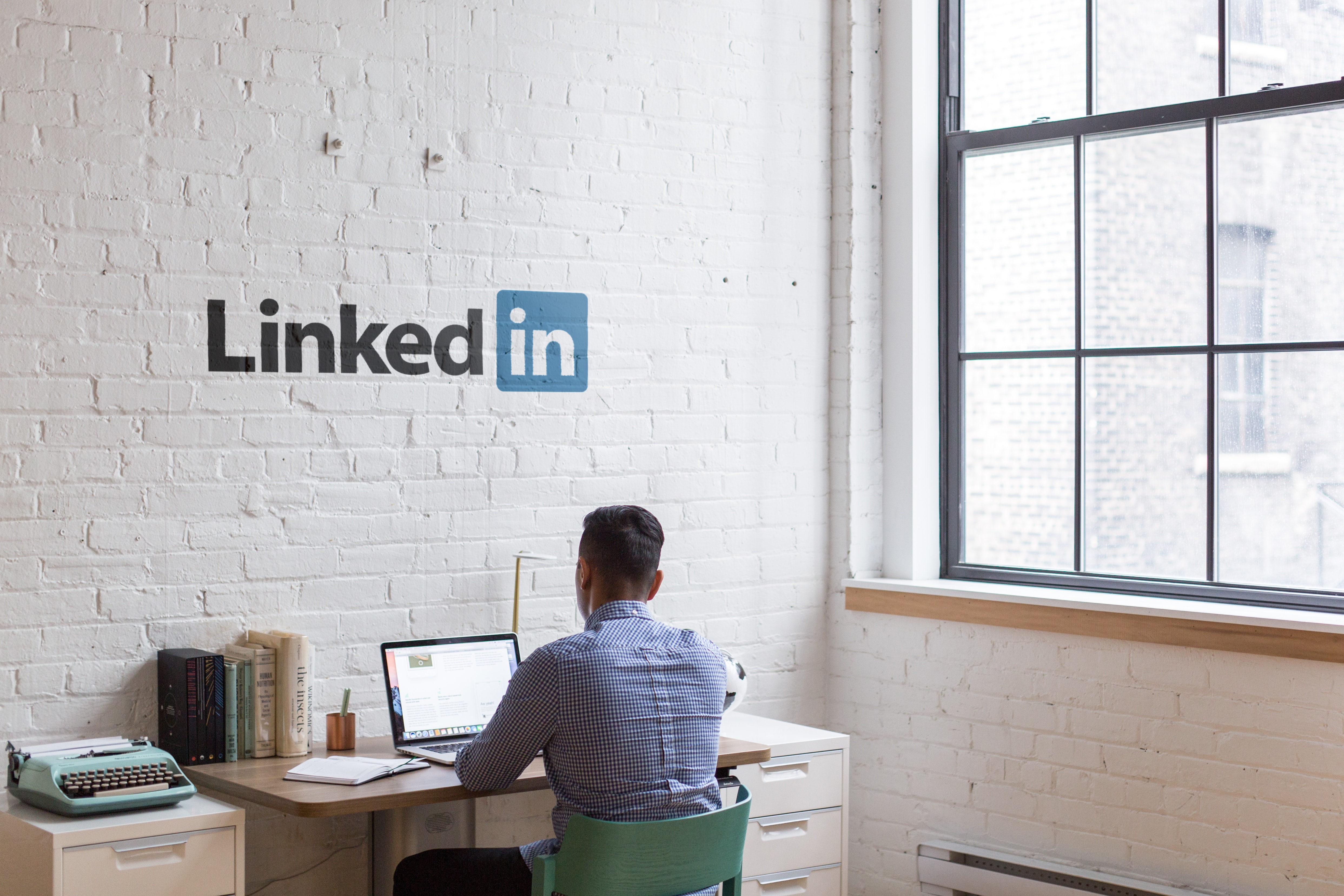 5. Grammarly
What it is: We've said it before and we'll say it again: quality content matters, and grammatical correctness is an obvious indicator of quality at first glance. Grammarly is an AI-powered writing assistant that automatically checks your grammar, spelling, style and tone as you write to help you avoid mistakes.
Why you should use it: "It's especially helpful for writers. It gives you immediate feedback on how you're doing, and suggests quick changes that can really make a sharp difference in the end product." – Simon Blake
"I really believe in the power of good language, and Grammarly is a great app to help make sure things don't fall through the cracks." – Tom Livingstone
Top tip: You can download Grammarly's free web extension to try it out, and upgrade to a premium plan later if you want. There's also a business version designed specifically for professional use.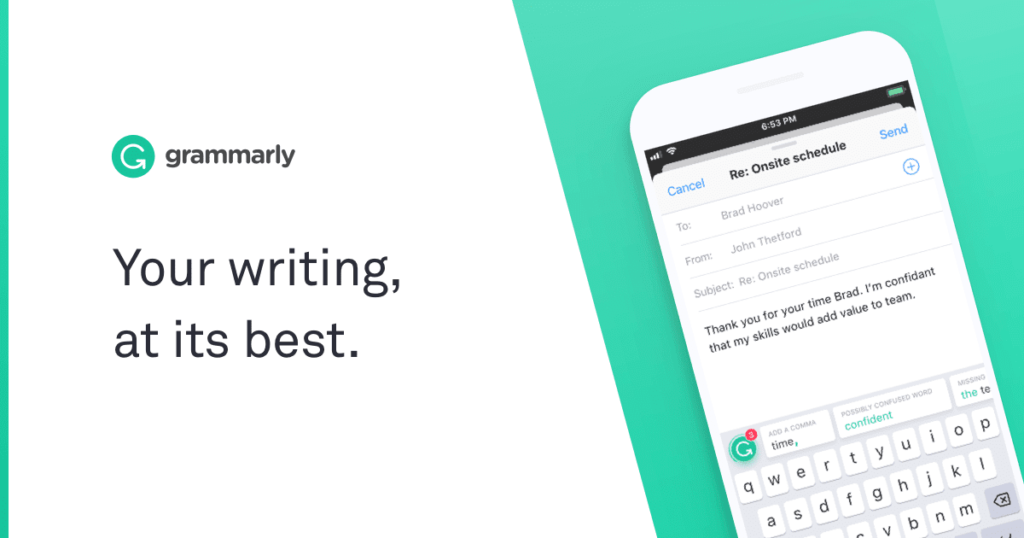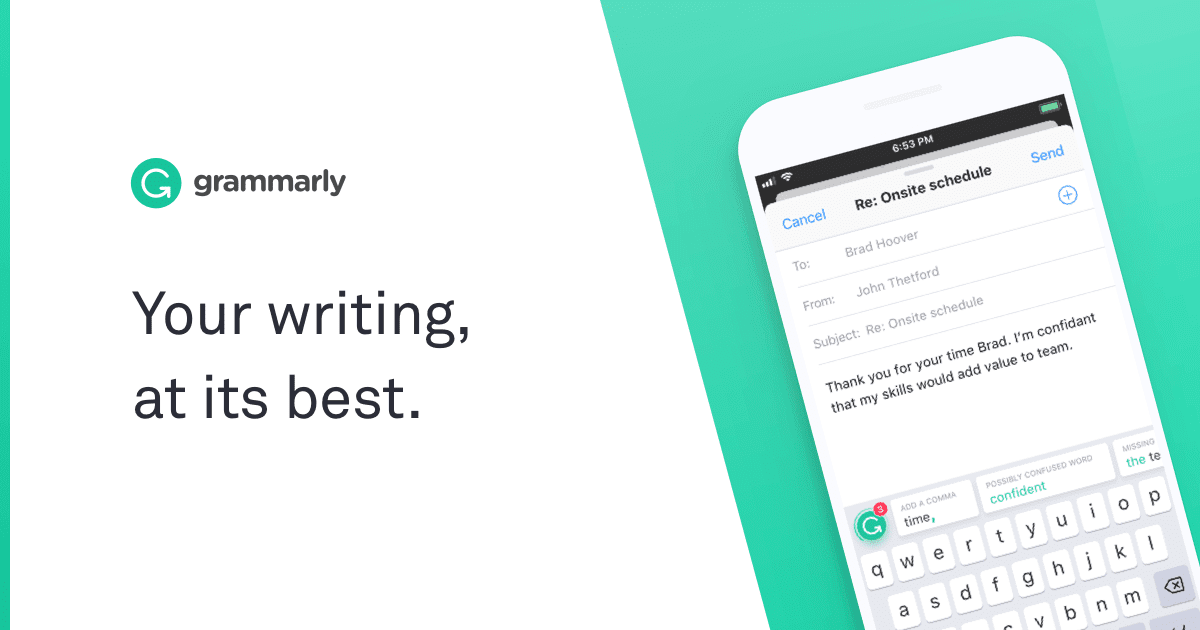 6. Trello
What it is: Trello is a visual organization and task management tool that makes it easy to streamline workflows. You can use it to coordinate between teams or visualize your own tasks. We've been using it at VeraContent for years now to keep track of our translation and content creation work for different clients.
Why you should use it: "It combines two important elements. One is simplicity and ease of use, and the other is that it allows you to streamline a lot of processes. Content is time-consuming in the best case scenario, so having a strong process can save you a lot of time." – Ilia Markov
Top tip: Trello generates an email address for every board. If you forward an email to that address, it will instantly be transformed into a Trello card. The subject line will become the title, and the body text will be the description. Attachments are automatically transferred too!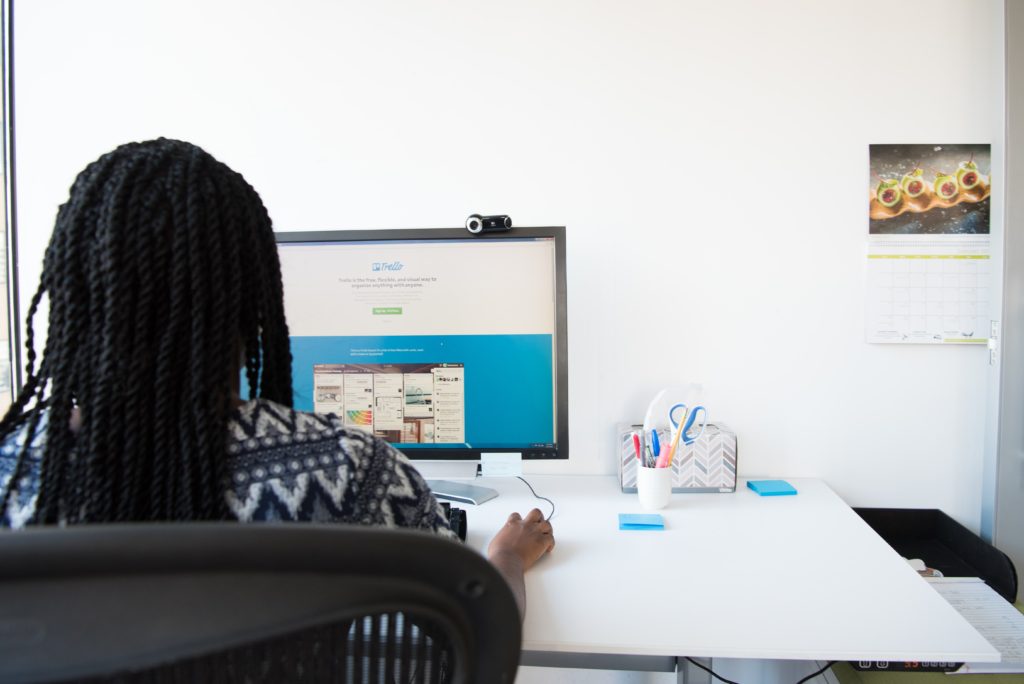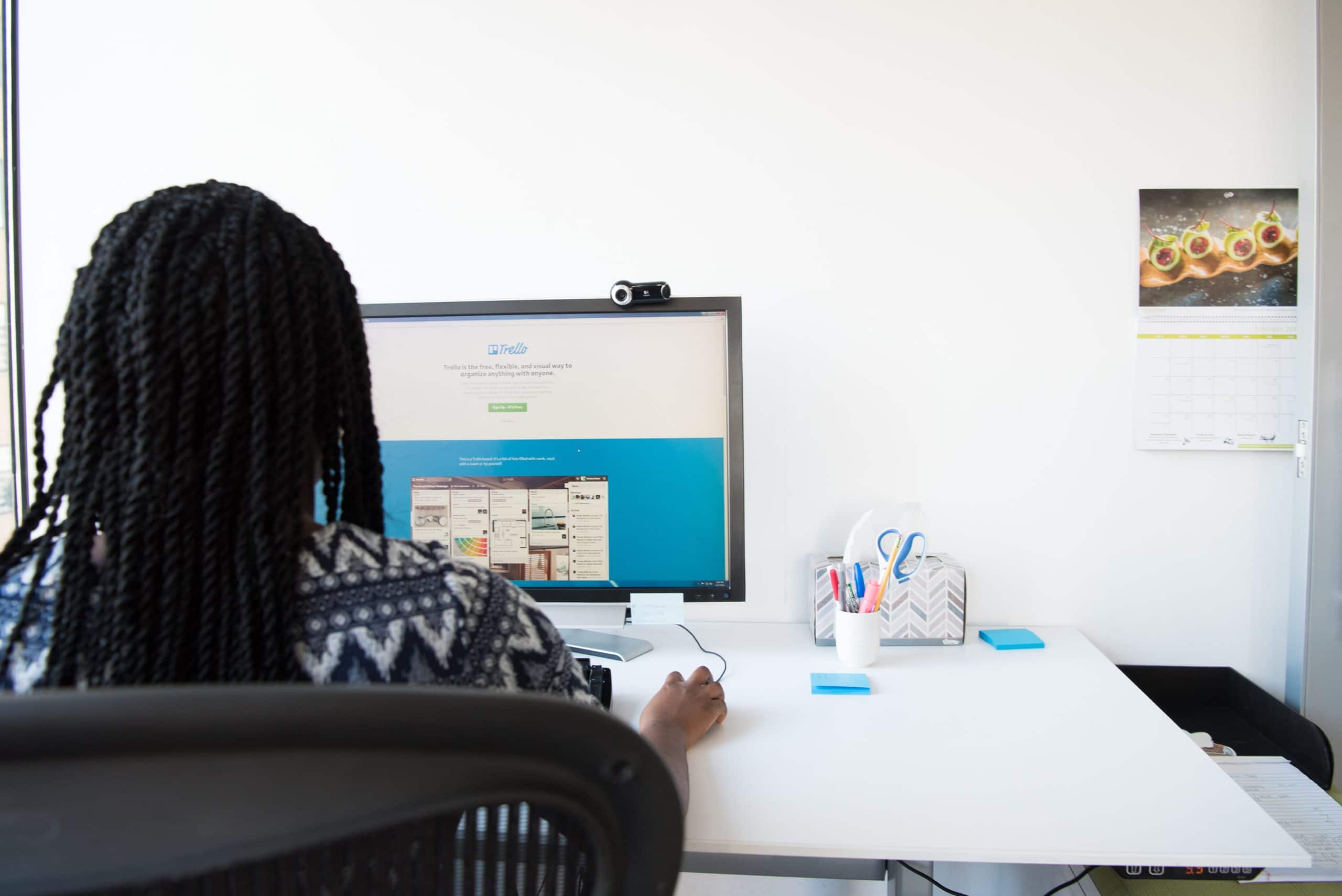 7. Notion
What it is: If you're tired of constantly switching between different apps and tools, Notion is for you. Described as an all-in-one workspace for teams, it integrates absolutely everything in one place: company information, projects, tasks, documents, to-do lists and more.
Why you should use it: "It's basically an app for taking notes, but really it's so much more than that! It combines notes, wikis and databases in one place. It's color coded and super organized, so if you're into making lists and organizing stuff, you'll love this app too." – Xenia Muntean
Top tip: Notion might be targeted at teams, but it's also excellent for personal use. In fact, it offers a free personal plan in addition to the paid version for businesses. Whether you're keeping track of household tasks or freelance assignments, it's worth a try!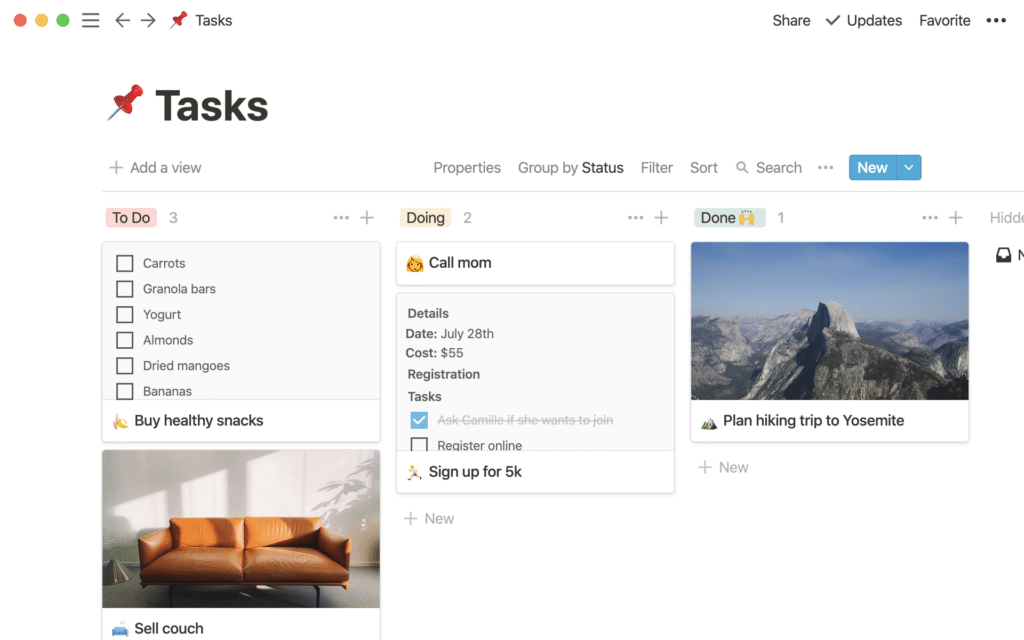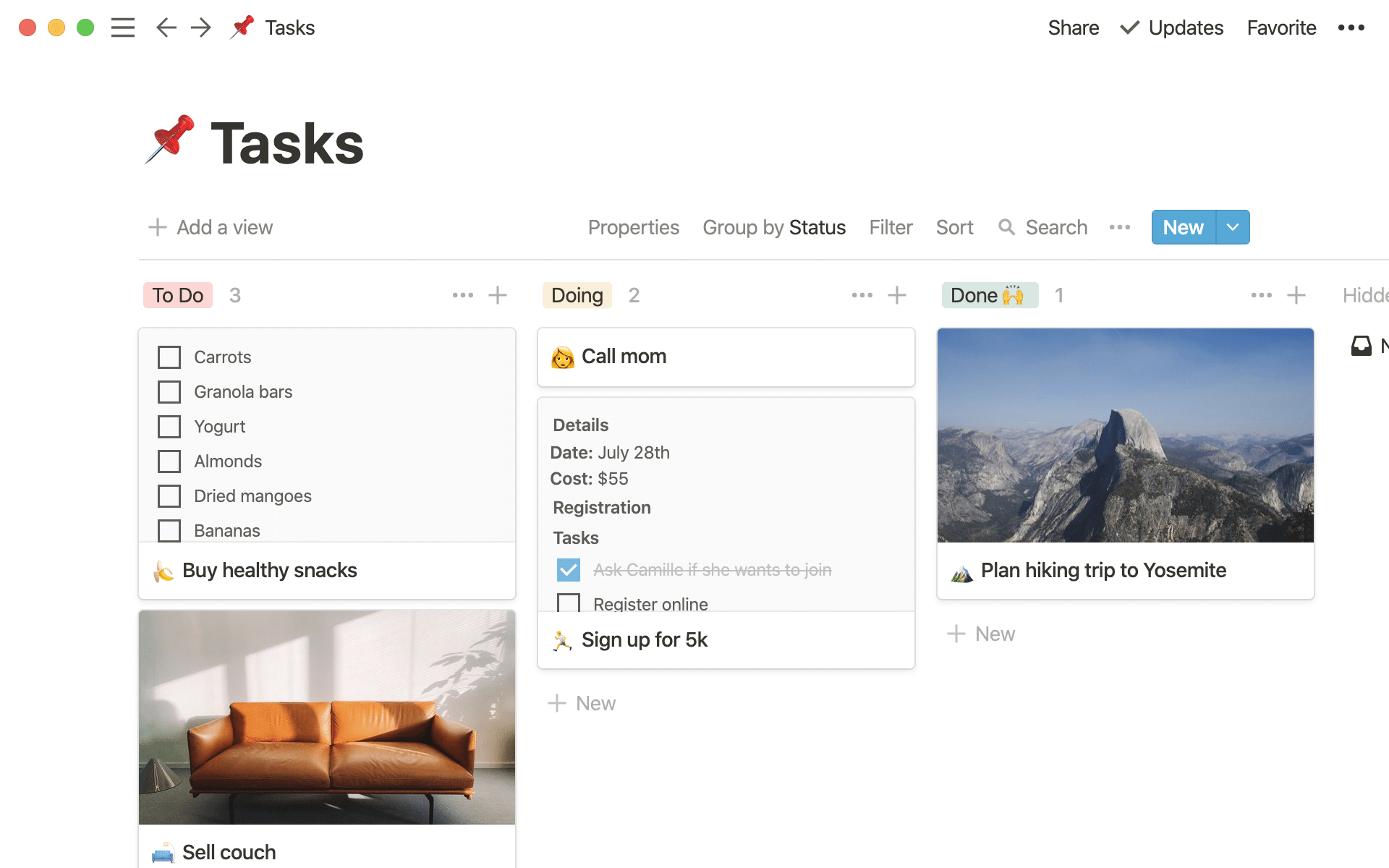 See also: Top 8 content and marketing books to read right now
8. Canva
What it is: Canva is an intuitive, user-friendly graphic design platform that lets anyone create high-quality designs in minutes. It lets you choose from thousands of different templates and size your images for virtually any social media channel, saving you tons of time and frustration.
Why you should use it: "It's a free app that allows you to create content for social media (among other things) really easily! You can use it on your phone or desktop." – Michelle Keomany
Top tip: Canva has recently launched all kinds of new features for creating videos, animated presentations and more. And for some inspiration, check out the story of Melanie Perkins, the CEO and co-founder who built this app from the ground up in her early 20s.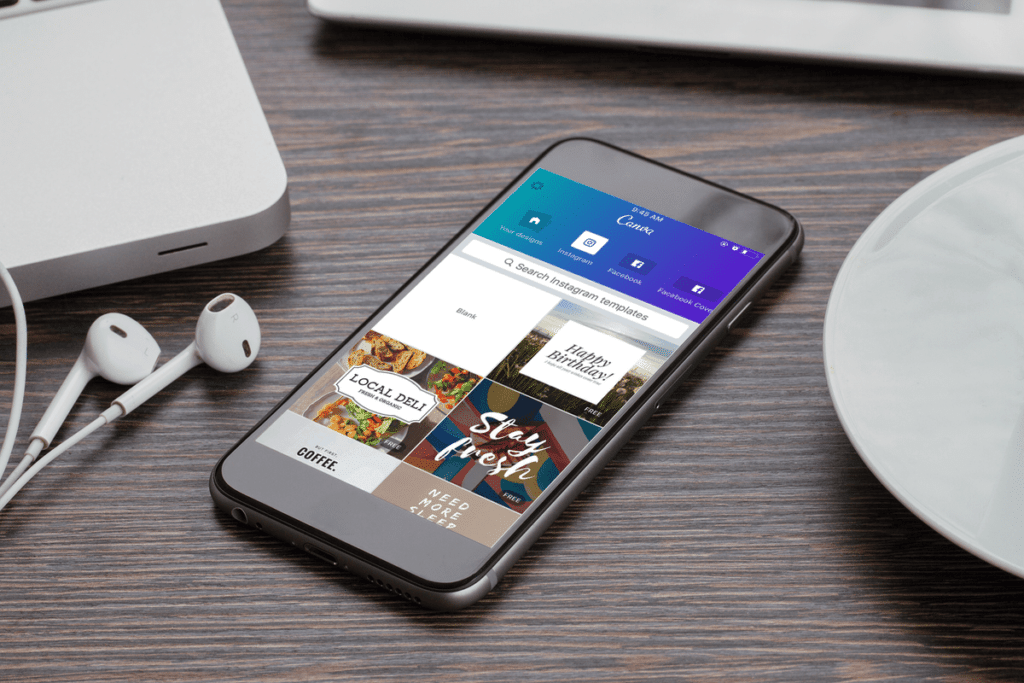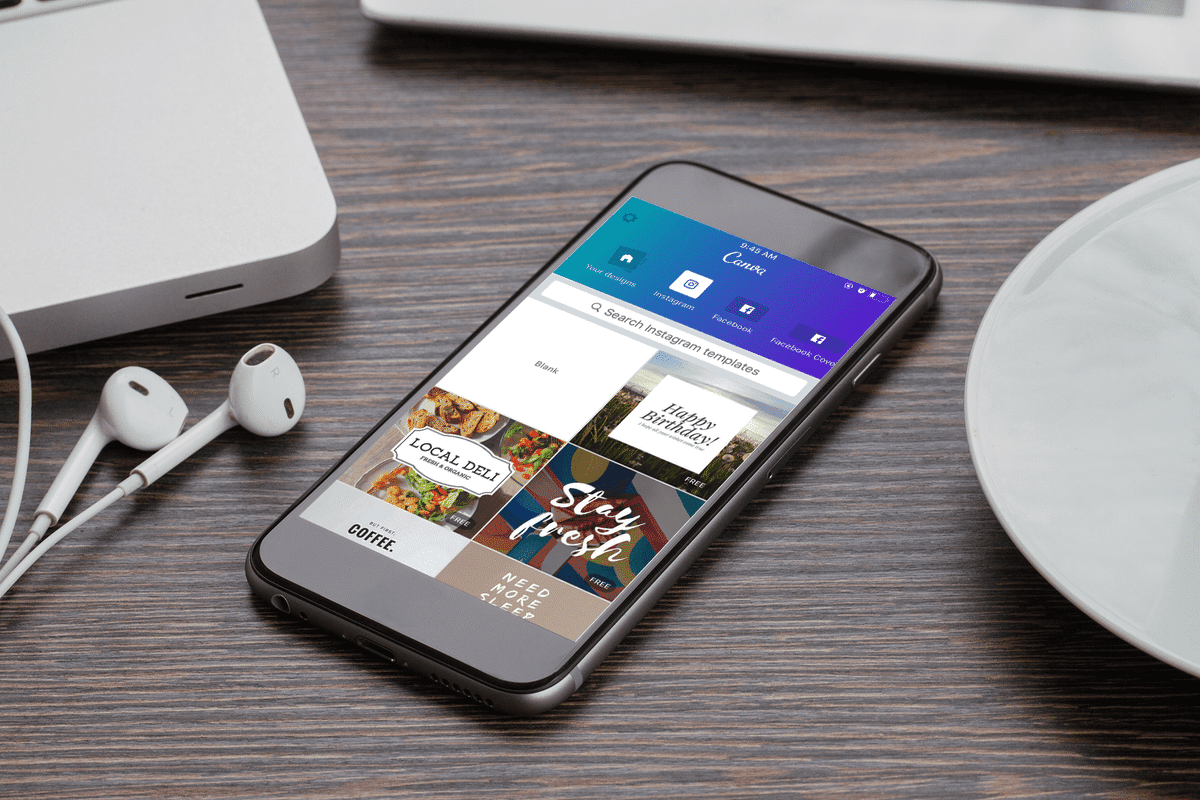 9. Calm
What it is: Calm is known as an app for mindfulness and meditation, which may not seem directly related to content and marketing. But as many of our podcast guests have confirmed, it's incredibly useful for focus and stress reduction while working from home. The app's motto is "Sleep more. Stress less. Live better."—and it can help you work better too.
Why you should use it: "It's really helped me during the pandemic, while working from home and with all the changes that are happening. I love using it at the start of my day or at the end of the day to unwind." – Jordanna Ber
Top tip: Although Calm offers sleep stories and guided meditations to help you relax, it also has calming background music that can be useful while you're working. Podcast guest Aidoia Puig-Delfin suggests turning it on while writing a long article or conducting research.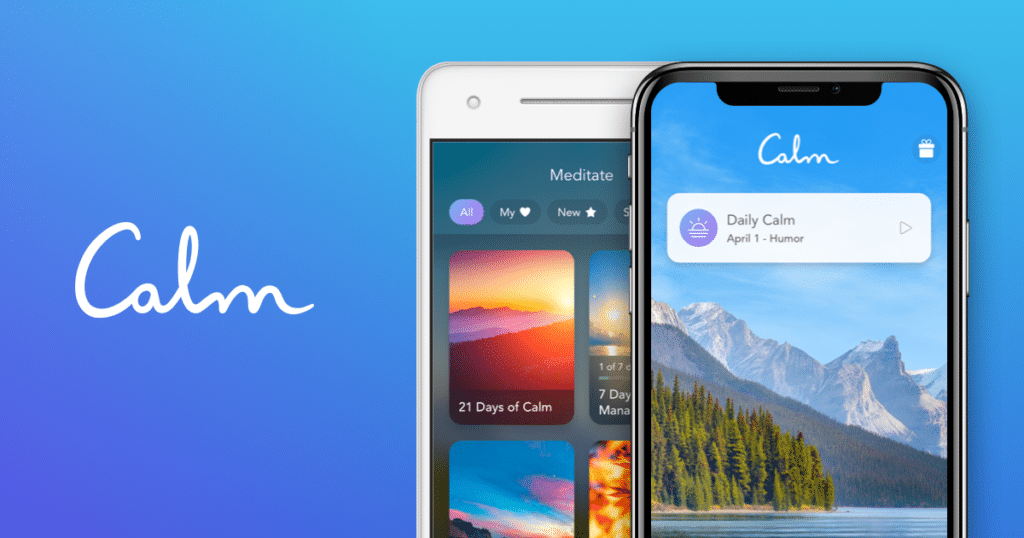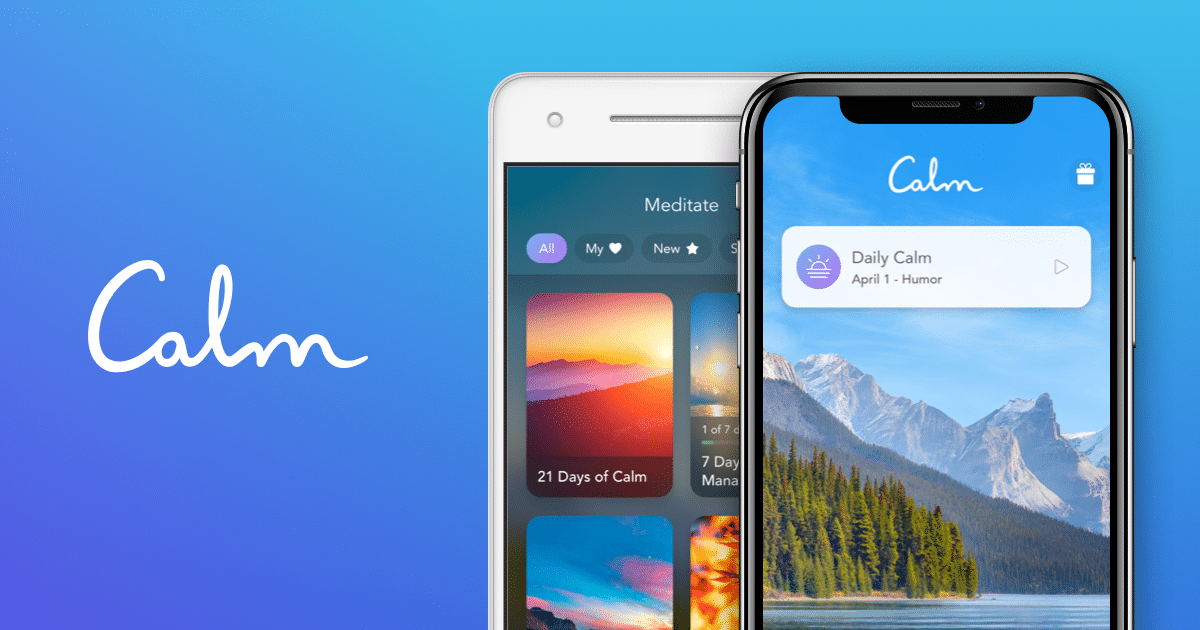 10. Drops
What it is: There are dozens of language learning apps out there—so what makes Drops different? It focuses on learning vocabulary through fast-paced games for just five minutes a day. And as every content professional in Europe knows, mastering a new language can be an incredibly effective way to take your career to the next level.
Why you should use it: "I like this app because it's not traditional learning; it's gamified learning, so it's easy to spend time on the app and have fun while learning at the same time." – Robert Dekker
"I'm learning Hebrew, and it helps me to train my memory with things that are very difficult to remember." – Vincenzo Aprile
Top tip: Unlike many other popular language apps, Drops offers different dialects of the same language. For example, you can study Castilian Spanish, European Portuguese or British English—as opposed to their North and South American counterparts—to zero in on the specific vocabulary you'll actually use in a European context.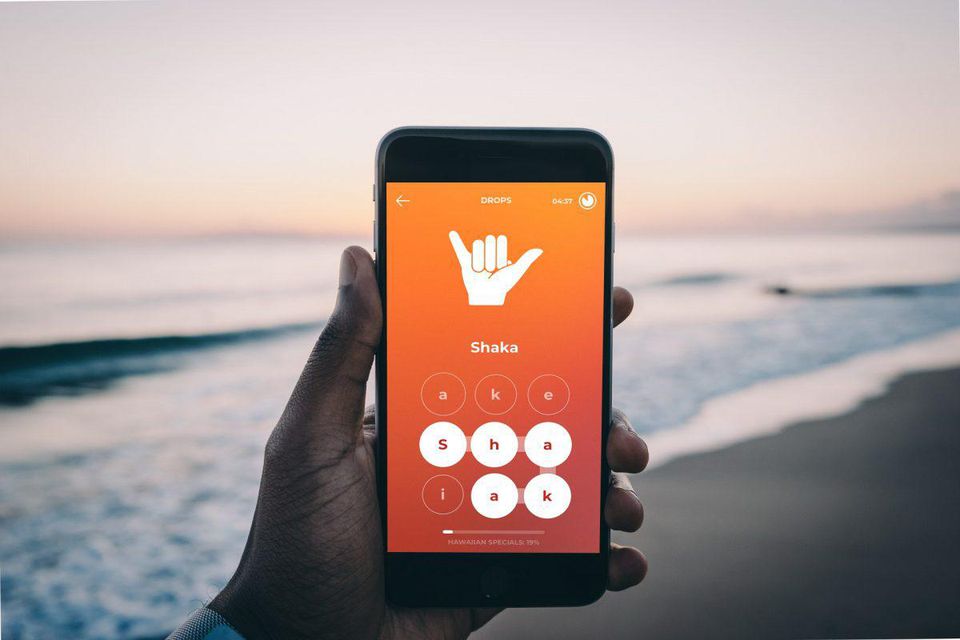 What are the apps for content and marketing professionals that you swear by? How many of these have you tried? Let us know in the comments below!
Stay tuned for our next list of more recommended apps for content and marketing professionals.