Gone are the days of regular in-person creative brainstorming sessions with your team. These days, we're all about video meetings, collaboration apps and walking brainstorming sessions.
At first, it might feel like virtual brainstorming sessions aren't as effective, but there are ways to still get the creative juices flowing—even if you're all sitting in your own living rooms. In fact, research has shown that virtual sessions generate higher quality creative ideas than in-person sessions. And that 70% of people actually perform worse in traditional sessions compared to virtual ones.
The reasons for this come down to virtual sessions reducing dominant participants from talking too much, fostering feelings of anonymity and exposure to more diverse ideas.
To help you build solid brainstorming techniques and run effective creative meetings remotely, here are a few tips, tricks and techniques to inspire creativity among your team.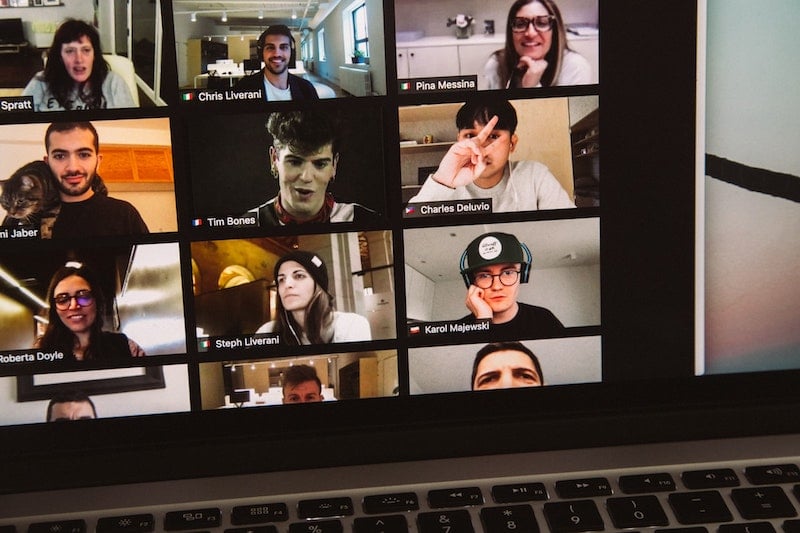 5 steps to setting up virtual brainstorming sessions
The success of your virtual brainstorming session depends on how it's run. Here are a few tips for setting up more effective virtual brainstorming sessions:
1. Give your team a headstart with prompts
Creative ideas don't always arrive on-demand—in fact, they hardly ever do. Give your team a few creative prompts ahead of the meeting to give them time to think them through. Let them know the purpose of the brainstorming session and ask them to come with a certain amount of ideas.
Pro tip: Create a shared folder where you include all relevant documents, data, customer profiles, etc. that could be helpful for the brainstorming session and encourage everyone to read through them beforehand.
2. Make use of online brainstorming tools
It's pretty hard to hold a brainstorming session without a space to collect ideas. Thankfully, there are many excellent digital communication and collaboration tools available for remote teams to use.
Apart from the usual list of video communication tools like Zoom, Google Meet, BlueJeans and Microsoft Teams, there are some great virtual brainstorming tools that you can incorporate into your creative sessions. Here are a few:
See also: Best content marketing platforms and tools: A comprehensive list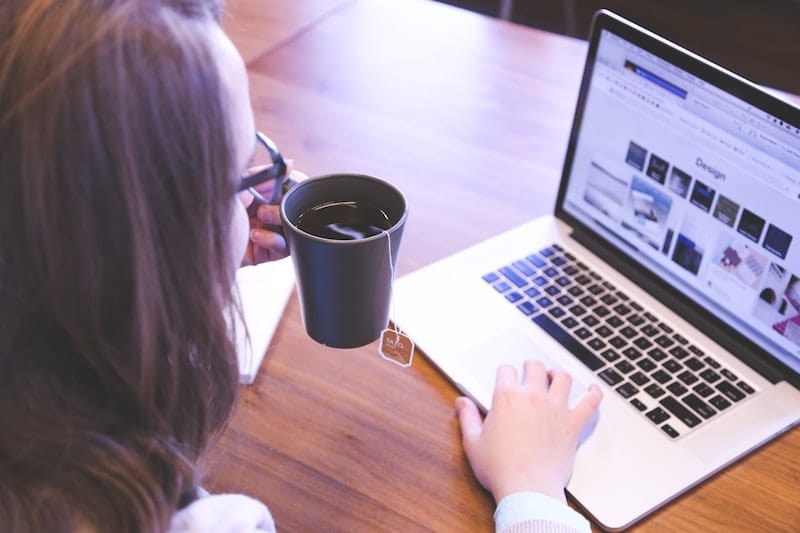 3. Decide on a facilitator for the session
It's harder to pick up on social cues in a virtual session. You never know when it's your time to talk or if you've been talking too much—and we all know about those awkward silences.
A facilitator can help provide more order to the meeting. Someone that can make sure everyone gets an opportunity to speak, keeps the conversation going and keeps the group on track.
4. Use virtual brainstorming techniques
It helps to incorporate a few virtual brainstorming techniques into your creative meetings. These techniques encourage creativity and give your team an extra inspirational boost to come up with innovative ideas.
Two popular brainstorming techniques include:
Brainwriting: This form of brainwriting called "6-3-5" splits exercises into several rounds. In each round, six people write down three ideas each within five minutes. Everyone then swaps their list of ideas and adds three new ideas—either building on previous ideas or giving completely new ideas.
Figure storming: This technique involves tackling an issue by putting yourself in someone else's shoes. Each person selects a well-known figure—it can be an idol, a marketing guru, a celebrity or even a managerial figure in your company. Each participant then puts themselves in that person's shoes and thinks about how they would solve the problem.
5. Take virtual notes
One of the best things about virtual creative meetings is virtual notes! Team members no longer have to scribble down their notes. When using the virtual whiteboards above, team members can have a shared source of information to look back on. Plus, you can also record the sessions to listen back on or use automation tools, like Otter.ai, that transcribes meetings in real-time.
See also 5 tips for hosting successful online events
6 more tips for successful remote creative meetings
Here are six more tips for leading successful and productive meetings with your creative team.
1. Create things in real-time
One of the best parts of holding creative meetings online is that you can start creating things in real time, from a new page on a website to a logo, and see what works. So don't limit your virtual brainstorming to just compiling ideas. Share your screen and start creating stuff!
We've all been there: You come up with great ideas for a new digital project, only to hear from the designer that it's technically not possible; or from the content director that it's not the right wording.
When you draft and make digital pieces of content and media during a live meeting, all attendees can chime in, give fast feedback and suggest new ideas. This allows you to see what actually works and what technical restraints you come across right then and there, saving you a lot of time.
"Whenever I work with a graphic designer or web developer, I know that if we jump on a call and create something in real time, the end result is way better and much faster. The designer shares their screen during the meeting and we essentially co-create what we're working on. Best of all, we don't waste as much time sending things for approval or feedback." – Daphne Binioris, co-founder and creative director at VeraContent.
See also: Multilingual graphic design: Why it pays to hire specialists
2. Don't be afraid to press mute
We've all been on countless team video calls by now and should be very familiar with the mute button. As the facilitator, don't be afraid to mute all participants except for the one talking.
During virtual brainstorming sessions, it's good to allow everyone to give their input, and muting helps discourage the louder participants from interrupting. Plus, it reduces the many different background noises.
3. Hold short, regular brainstorming sessions
Virtual brainstorming sessions don't always have to be long. You could have a mix of longer sessions for quarterly planning but then shorter, weekly sessions for projects on the go.
Carlos Cantu, Ireland-based director of marketing at Twitter, uses 10-minute brainstorming sessions:"If you do it correctly, that's a lot, and it gives you time to come up with a lot of ideas."
4. Create concept maps
It's always best to go into a creative meeting with something prepared. Ignacio Blanco, Prague-based marketing manager at Hexagon Manufacturing Intelligence, likes to use concept maps:
"I always predefine a concept map for every single project. I play with ideas and actions; I move the elements and ask, 'Does this make sense?' I try to attend calls with a clear diagram that I share during meetings so we can adapt the concepts, and by the end of the call, the whiteboard has evolved towards something more specific with clear takeaways for everyone."
5. Have walking brainstorming sessions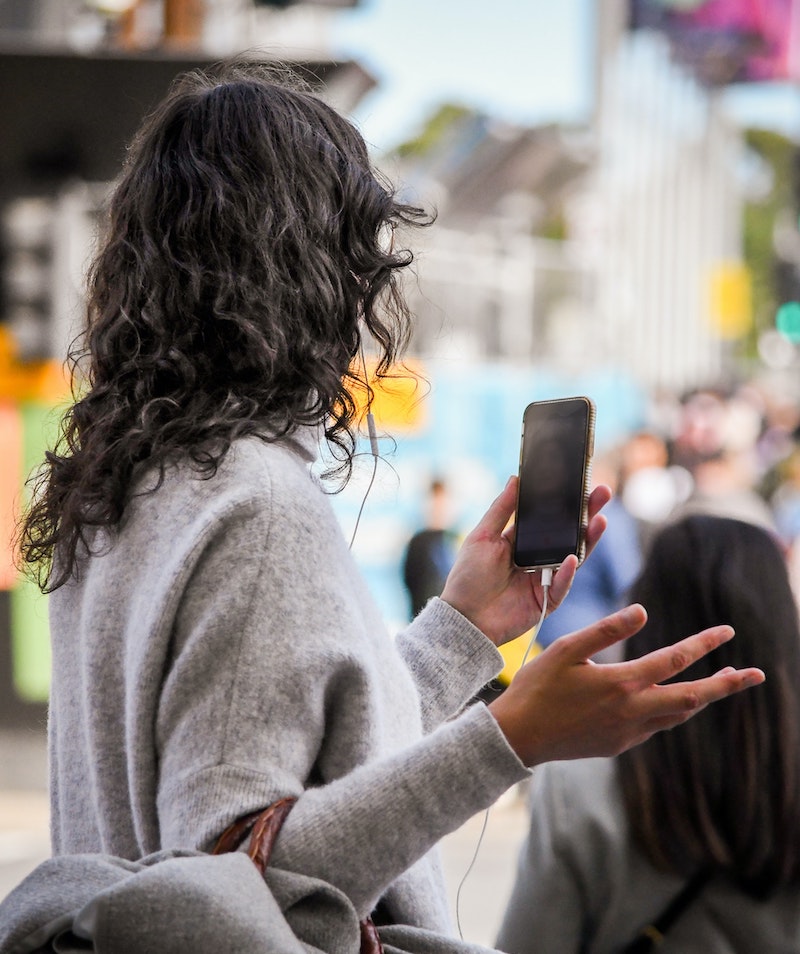 Virtual brainstorming sessions don't always need to be a video call—or even a structured meeting. Brainstorming calls, particularly when it's only with two people, are just as effective. And why not take them while going for a walk outside? After all, we're 60% more creative when walking, so you could come up with some of your best ideas while on a walk.
"Now that everyone's working remotely, it helps to get up and get some fresh air, especially when trying to brainstorm. It reduces distractions, gets the blood flowing and brightens up your day. It also helps to provide a sense of normalcy now." – Sharon Cronin, Ireland-based marketing manager at Schneider Electric.
6. Get clear on who your customer is
Creative sessions can easily spiral off-track, with ideas flying in from all directions. But, when brainstorming marketing ideas it's important to always keep your customer in mind. It may even be worthwhile to do a quick run through of your customer personas before each session so that they're fresh in everyone's mind.
It's also the facilitator's job to keep bringing the ideas back to the customer and how they can benefit.
"Before brainstorming ideas for your next content campaign, it's really important to take a step back, get clear on who your persona is, where they're hanging out, what types of content they benefit from consuming. See what worked with your campaigns in the past based on data and then make sure your content is actually tailored around what people want, rather than just off the fly comments or inspiration from someone from your senior management team, or someone in a different department that saw a blog. Before getting stuck in that cycle, just take a step back and ask yourself: Is this actually going to benefit our audience?" – Pooja Kanabar, UK-based head of content at Disciple.
When you have a clear image of who your customer is, it's easier to put yourself in their shoes:
"When we are brainstorming with our internal people, it's always like, okay, don't think about the brand. Think about the people–think about the end consumers first. Think about those guys–their behaviors. Let's try to put ourselves in their mind." – Moana Moo-Caille, Switzerland-based brand marketing lead at BRP.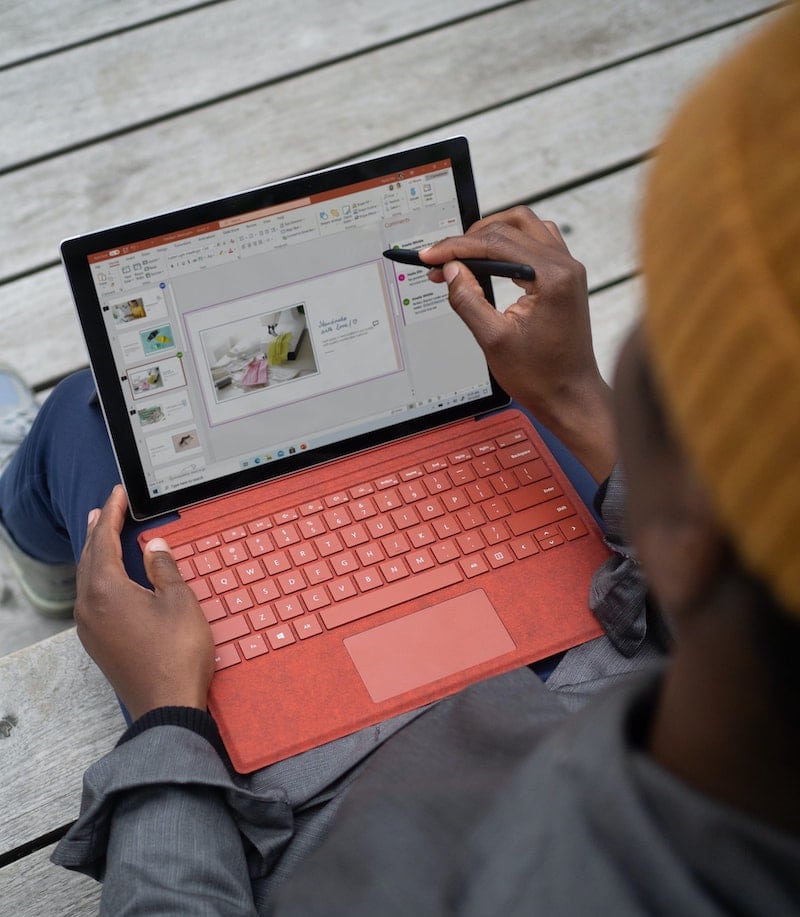 Inspire more creative ideas with online brainstorming sessions
It might feel like coming up with new, innovative ideas is harder when you can't all meet in person, but it's definitely still possible. There are processes, techniques and tools that help you lead successful virtual brainstorming sessions—you just need to find what works for you!
Don't be afraid to try different tools, test "out-of-your-usual" brainstorming techniques and follow new processes when finding your rhythm.
Looking for more tips on leading a remote creative team?