During the past year we've all lived our lives largely online, as working from home, remote learning and digital events have come to define the "new normal." When in-person events shut down, brands in every sector were left with no choice but to adapt and embrace online alternatives. Fast forward a year later and virtual events are still booming, with some predicting that they're here to stay.
Hosting successful online events isn't easy, but there are a few simple ways to ensure people want to attend. Here are some key tips from the industry experts we've interviewed on our podcast, plus members of The Content Mix team—we've taken our events online, too!
1. Choose the right platform
Deciding where to host your online event can be overwhelming, given the amount of platforms to choose from. Most people are familiar with virtual meeting software such as Zoom, Google Hangouts and Microsoft Teams, but these are by no means the only options.
There are lots of dedicated virtual events platforms, which are often better equipped for large-scale events. Top choices include Whereby, GoTo, Socialive, Pexip and Icebreaker (we use the latter for The Content Mix's virtual speed networking events).
Another option is to host events through apps that people already use regularly, such as Facebook, Instagram or YouTube. You can even stream your events on more than one of these platforms simultaneously by using a tool like StreamYard.
One key advantage to streaming live on a social media platform is that the recording will stay pinned to your profile indefinitely, making it extra easy for people to access it.
Whichever option you choose, take time to get to know the platform and even do a test run. This will help prevent any hiccups or technical difficulties on the day of the event.
"There are a lot of different avenues you can take. It's really just about understanding who your audience is and how you can best reach them through these platforms [with] the different events that you're creating." – Yamit Nissanov, EMEA senior regional marketing manager at AppsFlyer
2. Develop a solid promotional plan
Creating an organized promotional plan is crucial to any event's success. Without a plan, your team might be scrambling to organize assets and send out reminders right before the event, which could reduce attendance.
Here at The Content Mix, we know a thing or two about online event promotion. Over the last year we've moved our popular networking events online, and also launched live interviews as part of our podcast series.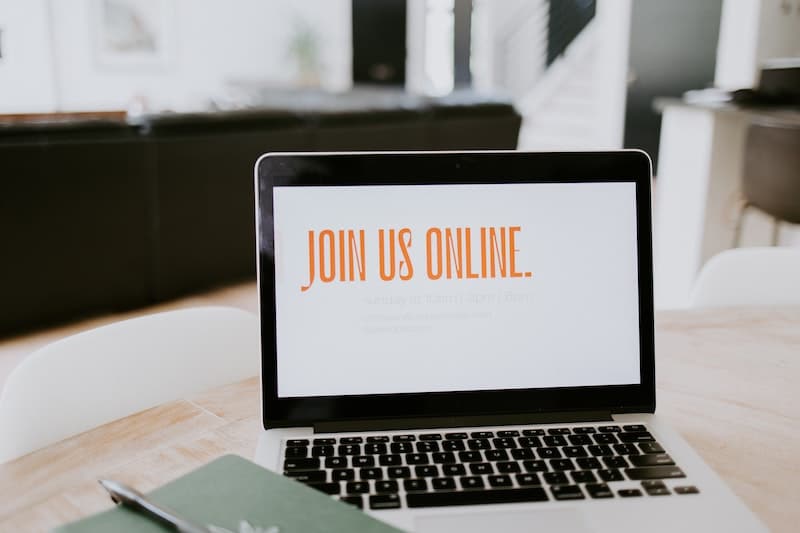 Here's our advice for creating a solid promotional plan for your online event:
Plan the date of each event well in advance so that you have enough time to prepare and spread the word.
Prepare promotional copy and visual assets early, and run them by your team for feedback.
Brainstorm a distribution strategy so that you know exactly when and where you'll be promoting the event.
Plan or schedule automatic reminders to ensure your audience knows that the event is happening soon.
Spread the word internally—the support of your team is always an added bonus!
"It's important to build a sense of community among your team, so that they become proud of your brand and everything it stands for. When you do that, your coworkers will promote events or any other initiative you're working on—not because they have to, but because they want to." – Kyler Canastra, account manager at VeraContent and contributor to The Content Mix
3. Interact with your audience
Despite all the advantages of digital events, they also have some downsides. One of the biggest is known as Zoom fatigue. As many of our social interactions have been virtual for months now—from conferences to cocktail hour—it's no surprise that we're getting tired of staring at a screen.
So how can virtual event hosts address this problem? By keeping your audience engaged, and giving them something that the million other online events out there don't offer. You have to get creative and go the extra mile in order to spark meaningful interactions.
"[I attribute] the success of one of our best events to the live activities that people could interact with. We had a dancing class, a yoga teacher and a DJ. The event was super fun for everybody attending. It was very challenging to put all this together—we were working for months. But in the end, a huge amount of user-generated content came from that event and it was a great success." – Piera Valentina Toniolo, EMEA regional communication and social media manager at The Estée Lauder Companies Inc.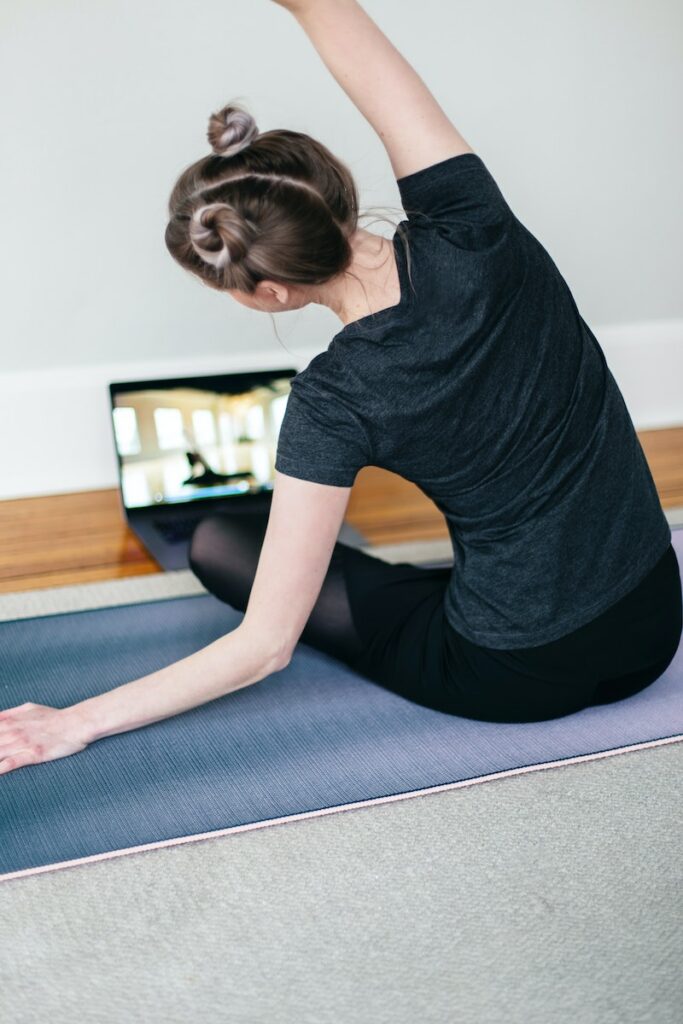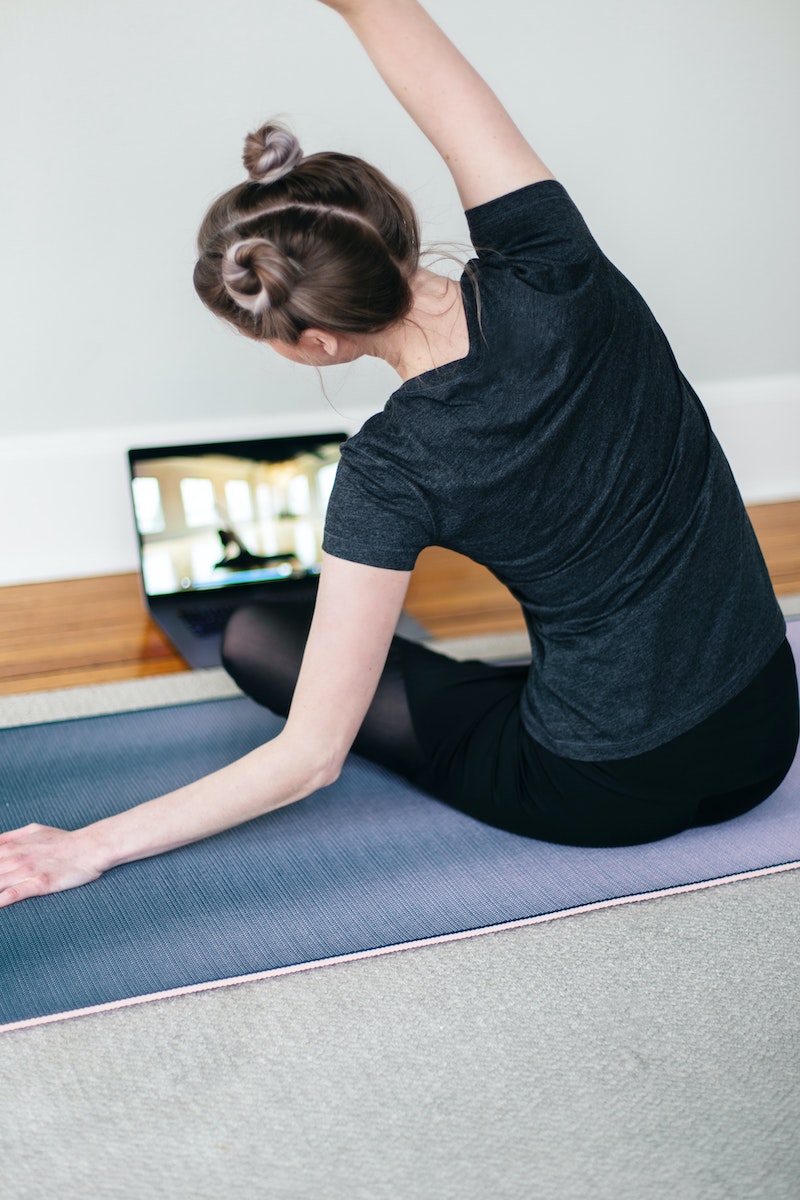 Emma Lohuis-Aguilera, marketing manager at Clarion Events, agrees that interpersonal connections are key to the value of online events:
"Speaking and meeting with people remotely is different now because of the ability to interact authentically through virtual meetings. You can talk to people from all over the world without moving from your desk, and you can really engage with them. You can start businesses. You can start partnerships. We're working really hard on these meaningful interactions." – Emma Lohuis-Aguilera
4. Keep your event short
When it comes to combating online event burnout, another important factor to consider is how long your event lasts. If it stretches on for hours, you're bound to lose your audience's attention and interest at some point.
What's the optimal amount of time? It depends on the type of event and its content, of course, but many of our podcast guests agree that less is more. A shorter event that's packed with value is always better than one that's long and boring.
"The maximum time for a webinar should be no longer than 15–20 minutes. It has to be very dynamic and it has to get straight to the point. Engage the audience with a dynamic Q&A session as well, but that shouldn't exceed 10 minutes. Try to keep your event under 30 minutes total [or you'll lose people]." – Jérôme Logie, EMEA marketing manager at Pall Water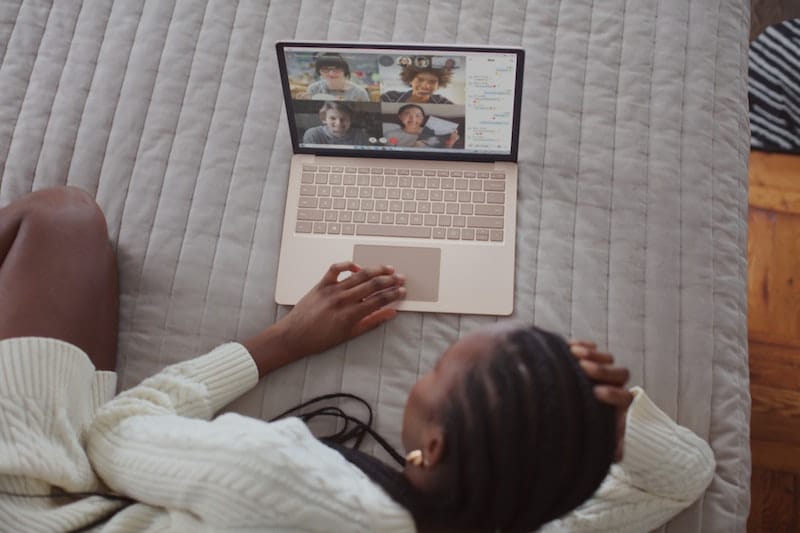 Carolina Grønsleth, EMEA marketing manager at Pexip, offered similar advice:
"There's a lot of video meeting fatigue out there right now—the market just exploded with virtual events after the pandemic hit. People are somewhat tired of virtual events, so keep it simple, keep it short, and allow your audience to engage with you." – Carolina Grønsleth
5. Repurpose your events
Any good marketer will tell you that repurposing content is key, and this also applies to online events.
For example, you can easily turn a webinar into a blog post, social media story or ebook—and vice versa. This will help you reach new audiences who prefer to consume content in different ways, and squeeze as much value as possible out of every event.
After all, why create everything from scratch when you could easily save time and energy by transforming one event into several forms of content?
"One thing, one moment, one piece of content can turn into 10, 20 or 30 pieces of content. It's super easy to do and doesn't require a huge amount of effort. If you put effort into a Facebook Live that's 35 minutes long, maximize that. Turn it into a podcast, a blog post or a social media post. Suddenly you'll realize that you've gotten 30–40 pieces of content from those few hours of work that you did in the first place. It'll make your life a lot easier." – Alex McNab-Lundbäck, CCO and director of marketing communications at Handiscover
Creating successful online events is easier than you think
Even though in-person events are slowly picking back up, digital events aren't going away any time soon. Their convenience, versatility and ability to reach audiences across the globe will continue to make them an incredibly valuable asset for every brand and business.
Considering this, it's going to become even more important to master the art of online events—from webinars and conferences to meet-ups and networking sessions. Keep the tips above in mind as you hone your hosting skills, and your next virtual get-together is sure to be a hit!
Looking for more tips to host successful online events?
Don't miss our online networking events here at The Content Mix!