According to Alfred Adler, the father of individual psychology, empathy is "seeing with the eyes of another, listening with the ears of another, and feeling with the heart of another."
Forbes says that "without empathy, you can't build a team," and the United States Army considers it to be an essential aspect of leadership. Along with courage, influence and integrity—traits that are perhaps more commonly attributed to leaders—the Center for Creative Leadership lists empathy as a top-10 "core leadership skill."
So before we discuss the best ways to become more empathetic leaders within the content and marketing sector, let's see why it's important to tap into this trait in the first place.
The importance of empathy in content and marketing
At a time when many people are facing unprecedented challenges—from worries about health to job security—it's increasingly important for managers to put themselves in the shoes of the people they work with.
Perhaps no one knows this better than Jennifer Montague. In a recent interview with The Content Mix, Jennifer detailed how, under the guidance of supportive leadership, she progressed from mid-career intern to become the director of marketing at Dixa.
Jennifer says she's very grateful to her company for giving her the opportunity to grow within her role, and that having previously been in the position of her team members is what allows her to empathize with them.
"I think because I started at the bottom and worked my way up, I'm actually a better manager, because I understand what everyone else is doing and what they have on their plates," says Jennifer.
What empathy means at VeraContent
Many of the linguists and social media managers who I work with share stories that are similar to Jennifer's, citing the positive influence of the empathetic leaders they've encountered.
In fact, María Rodríguez—a project manager at VeraContent who leads two teams of community managers—cites empathy as the cornerstone of trust. "Empathy and trust go hand in hand," she says, adding that displaying empathy while leading a diverse team ensures that problems can be efficiently tackled, ultimately leading to a better end product.
Nikole Hyndman agrees. As a projects team leader, Nikole understands that her decisions impact her team members, both professionally and emotionally. She emphasizes that empathetic leaders should "find ways to channel their team members' talents into activities or initiatives that will allow them to thrive."
"From monthly employee satisfaction surveys to breakfast meetings with our CEO Shaheen Samavati, we have a company culture in which empathetic leadership is essentially a default setting," concludes Nikole.
See also: The value of human connection and empathy in marketing: 25 quotes from industry experts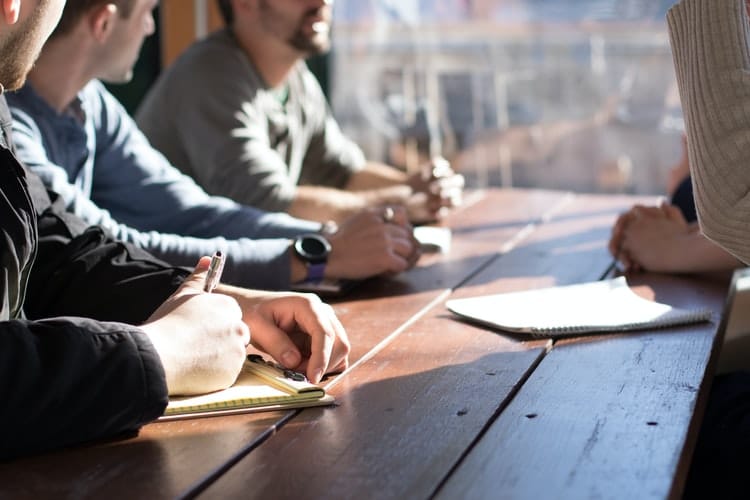 5 simple ways to be a more empathetic leader
Now that we understand what empathy means and why it matters in our sector, let's talk about how to become truly empathetic leaders. Here are a few tips that you can implement right away, regardless of your role or resources.
1. Capitalize on meetings
The nature of our industry lends itself to remote work, and in many ways the pandemic has made our teams even more virtual. However, meetings still provide the perfect opportunity for team members to connect with each other.
Think about setting aside a few minutes at the beginning of every meeting to genuinely check in with your colleagues. In a contribution to Forbes, Simi Rayat of Wellbeing Face Ltd points out that:
"We are humans first, and the most effective leaders recognize and tap into the human connection first, before they mean business."
Remember, this should be more than small talk. It's important to show genuine interest in what your team members are saying. Asking open-ended questions will create a more meaningful connection, and you may want to jot down notes for yourself so that you can follow up with them later.
See also: Overcoming imposter syndrome to become an effective leader
2. Be an active listener
While it is more difficult to read body language in a virtual meeting than an in-person conversation, we should still make sure that our non-verbal cues communicate positivity and openness.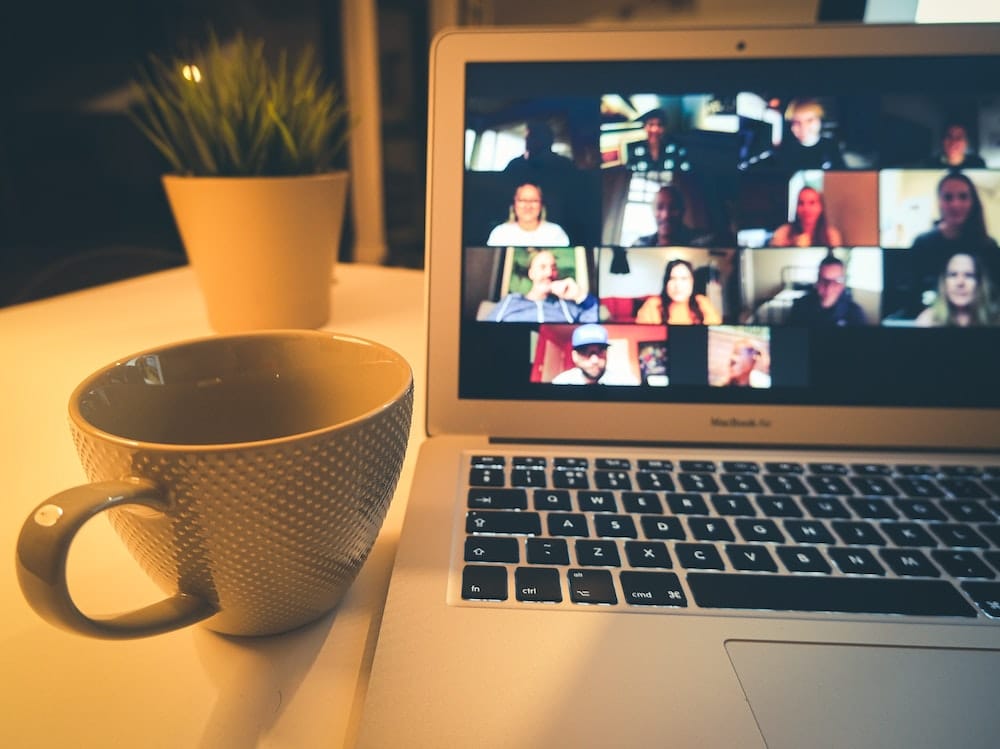 This means sitting up straight, making eye contact and nodding or smiling when appropriate. It may sound like the classroom rules you remember from elementary school, but the Center for Creative Leadership highlights that active listening is key for growing trust among teams.
Beyond body language, empathetic active listening also means not interrupting when others are speaking, and always offering judgement-free support. And of course, all of these tips are also applicable to face-to-fact contexts.
3. Write friendly emails
You might feel like you spend all day in Zoom meetings, but you're likely also sending more emails than ever before. And as a team leader, you have to make sure they're friendly.
I recommend paying special attention to how you open your message and confirming that everything you say is constructive. You may want to then re-read it—perhaps out loud to yourself—to ensure the tone is appropriate.
Before you hit send, check out our guide to writing friendly emails for more in-depth advice.
4. Check in with your team
Think about setting aside some time every so often to check in with your team members individually. Make sure to ask them questions that aren't only related to work, to be fully present and to show that you care about them as people.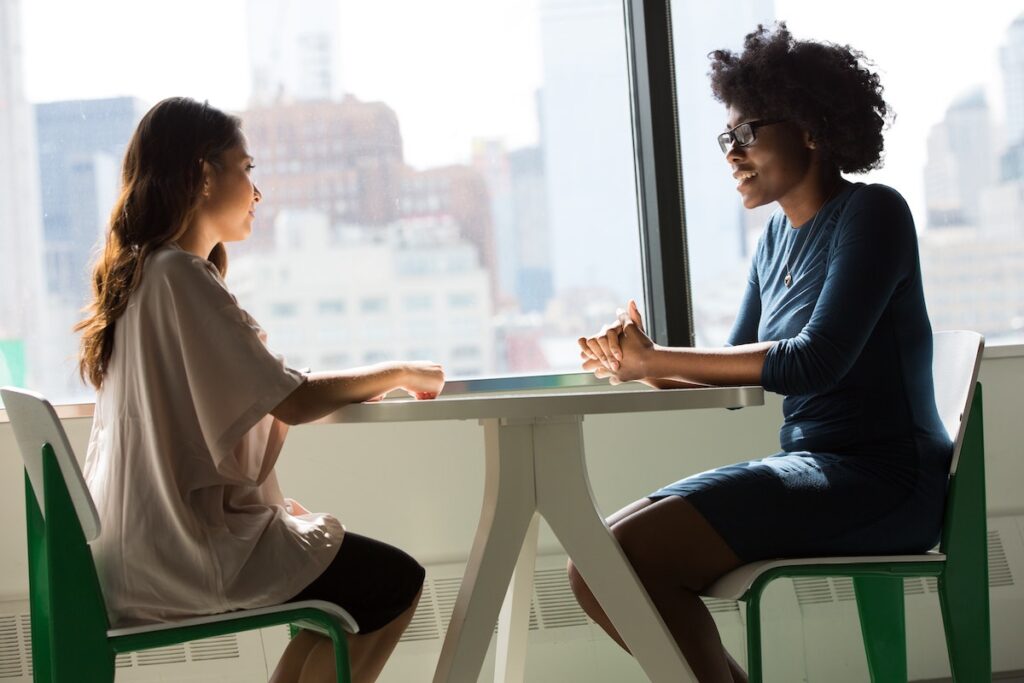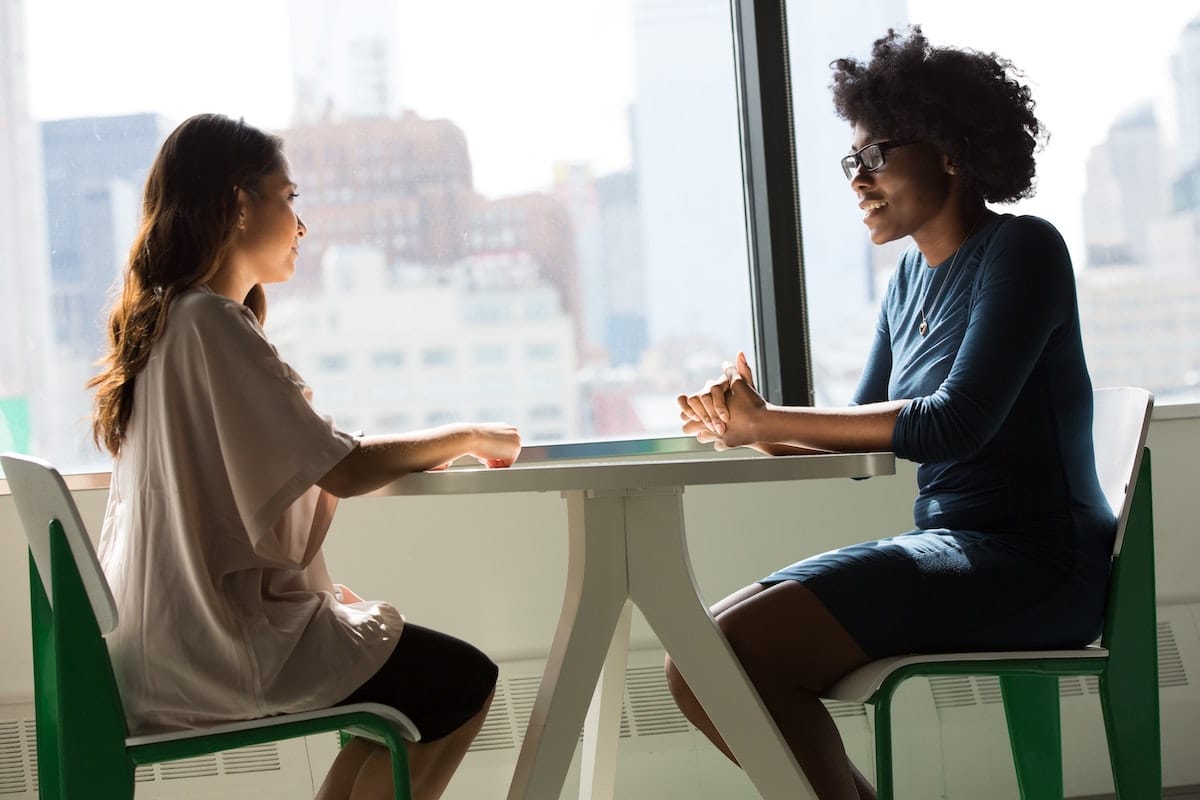 For example, at VeraContent, supervisors have monthly one-on-one chats with their team members. This gives employees the chance to share their accomplishments and challenges, as well as any concerns. During this time, team leaders do their best to understand what each person is going through, so that they can give constructive feedback and set attainable goals.
If you implement this kind of initiative, try to ask questions like "How have you been feeling about your workload?" and "What can I do to help?" Remember that as an empathetic leader, you should be at the service of your team members.
5. Go beyond the workplace
By now it's clear that empathetic leadership is vital within the workplace. But perhaps the best thing you can do to make a difference as a leader is to also be one after you clock out.
Today there are plenty of options for fun online team-building activities that you can plan. For example, the VeraContent team recently did a virtual baking session with Slow Pastry. Not only was it a great way for everyone to socialize in a casual environment, but we also tied it in to our company's values.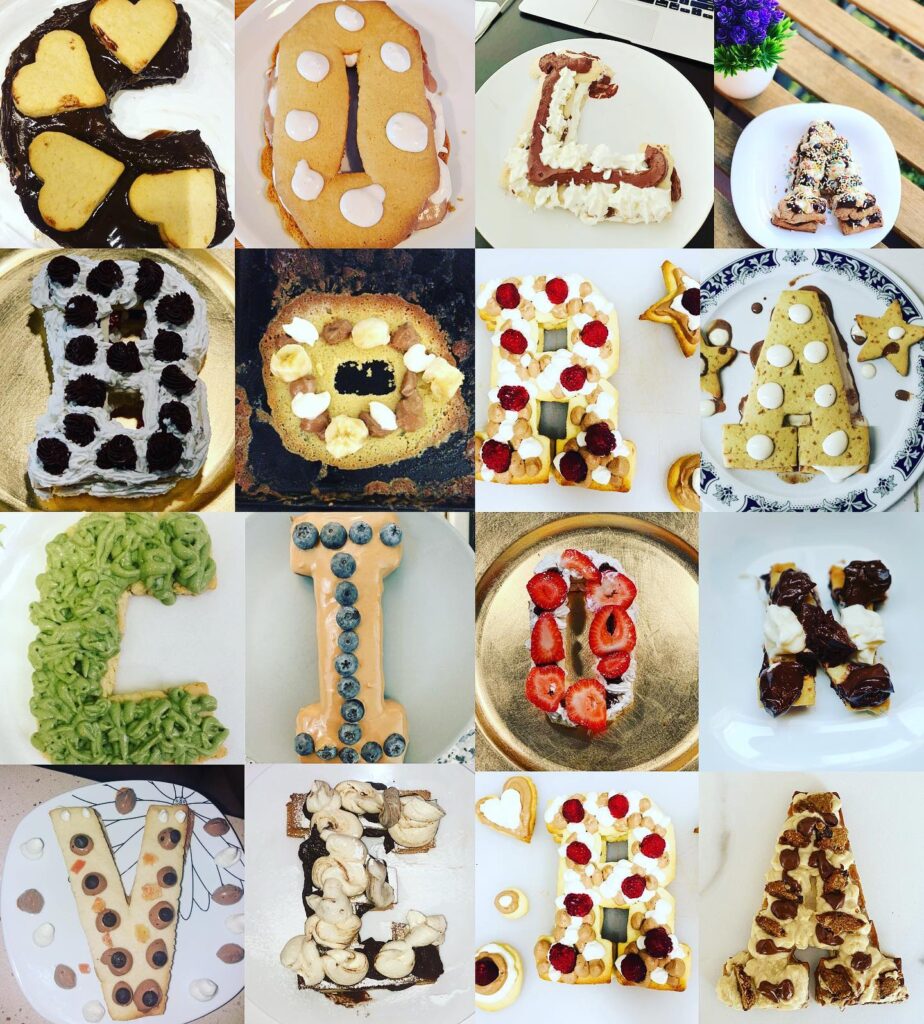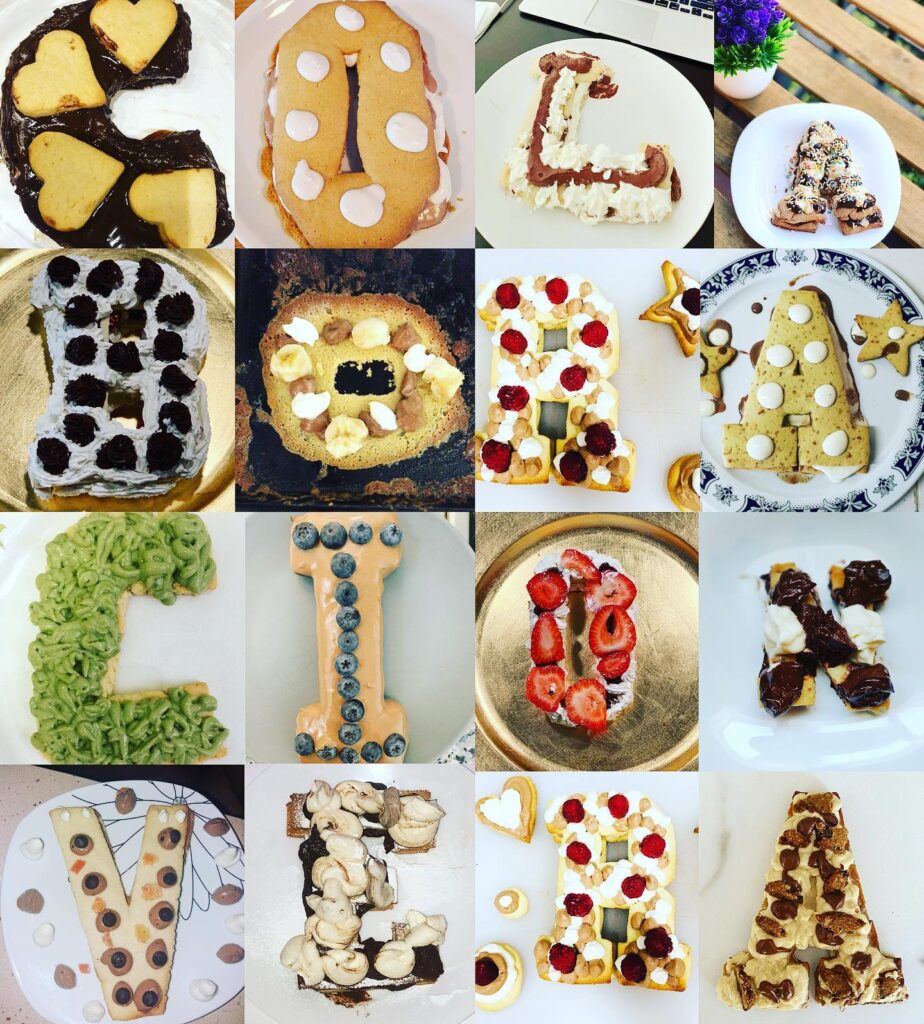 Kegan Gates, who at the time was a linguist intern, says that initiatives like these helped her to connect with the team. "It was fun to help each other and ask questions," she says. The best way to show your empathy may be to organize a similar event or friendly competition in which everyone is on an equal playing field—like baking.
If possible, you can also organize post-work drinks or even a team lunch on a Saturday afternoon. Of course these activities should never be mandatory, and you should try to steer the focus away from work.
A personal note on empathetic leadership
I decided to write this article as a token of my appreciation for the guidance and support that I've always received at VeraContent. Two years ago, I started my journey here as a linguist intern. Whenever I faced challenges or growing pains, the company's leaders always found a way to help me continue forward.
Now that I'm a project manager myself, I try to help those who are in a similar position to grow. It's important to remember that our journeys won't always be easy. So when the going gets tough, I like to remember the words of Bill Gates: "Empathy tears down barriers and opens up new frontiers for optimism."
How do you practice empathetic leadership? Share your tips in the comments!
For more insights on empathetic leadership in the world of content marketing: