In modern marketing, nothing is more important than human connection and empathy.
After interviewing over 150 content and marketing experts across Europe—and extracting hundreds of key takeaways and highlights—this is the biggest lesson we learned in 2020.
As everything moved online this year, digital interactions became more important than ever. The reduction of in-person contact only emphasized the need to build and reinforce our relationships, whether with colleagues, customers or clients.
This is something we heard over and over again on The Content Mix podcast, which we launched in the middle of the pandemic: brands have to show that they care about people by talking to them, listening to them and genuinely trying to help.
In short, a human-centered approach is beneficial not only to the customers it serves, but also to the businesses that implement it. The companies that base their campaigns and communications on honesty, empathy and authenticity are the ones that have stayed afloat and will continue to thrive.
Of all the endless tips and insights our podcast guests have provided, this is the one that we'll be prioritizing as we move forward into 2021.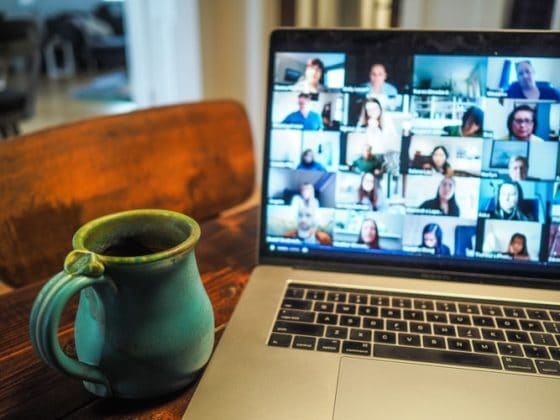 25 quotes about the value of human connection and empathy in marketing
We've rounded up some of our favorite quotes about empathy and human connection from past podcast guests. These insights really resonated with our team, and we hope they'll inspire you as well!
To dive deeper into each episode, click the link on the interviewee's name.
"Marketing is all about empathizing with your audience; trying to communicate a story to them, educate them and influence them." – Nigel Hawthorn, EMEA marketing director at McAfee
"I always want to trust my team one hundred percent. Having somebody that shows empathy is super important for me, because we're all working within a team. So they need to be able to adapt, to show that empathy and to work with others." – Inken Kuhlmann Rhinow, EMEA marketing director at HubSpot
"People want to talk to other people—not a logo and a brand name—and building your personal brand can also build your corporate brand." – Ilia Markov, content marketing manager at ChartMogul
"You're speaking to another human being, and that human being is going through a really hard time. I think the brands that were able to tap into that emotion and speak to their audience with that kind of empathy are the brands that did really well… I'm hoping social networks adapt to the lack of human interaction people have felt during this time, and that they're able to promote social interaction and bridge the gap between technology and humans." – Kavitha Das, global social media manager at BBC StoryWorks
Kavitha highlighted Guinness and Time Out as brands that have successfully incorporated empathy and human connection into their campaigns this year.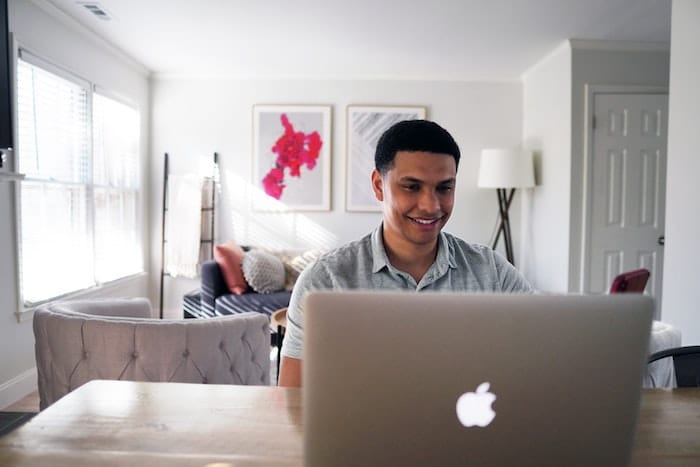 "At the end of the day, what we do doesn't take a genius, but what it does take is an empathy to understand human behavior and human psychology. That's something that I would look for—people interested in the psychology of the way we think." – Alison Tyrrell, global head of content, brand marketing and media at Spark Foundry
"Regardless of whether you're in B2B or B2C marketing, there's always a human being on the other side of the screen, and that's where the final click will come from." – Miranda Gray, head of marketing at ParrisTwins
"I think that what works as a content marketer is always putting yourself in the shoes of someone else, which demands a lot of empathy, but it's not impossible. Whether it's your audience or your stakeholders, internally or externally. It's something you need to do consistently, and it's not something you should take lightly." – Alaric Moras, global social media strategist at Dassault Systèmes
"We need to keep in mind that humans are extremely social creatures—they're narrative-based, storytelling-based. So if you can tap into that and trigger some sort of human response to the content you're putting out there, as a brand on social media, you're doing well." – Yaron Hubin Plimmer, global social media manager at EF Education First
"It's about being authentic, relating to people and being a decent human. If your customers and your employees are hurting, you have to deal with these issues head on. People are suffering, and we recognize that our role now is to help give our customers the solutions that they need to tackle the threats they're facing." – Lawrence Roberts, marketing and communications manager at Tech Data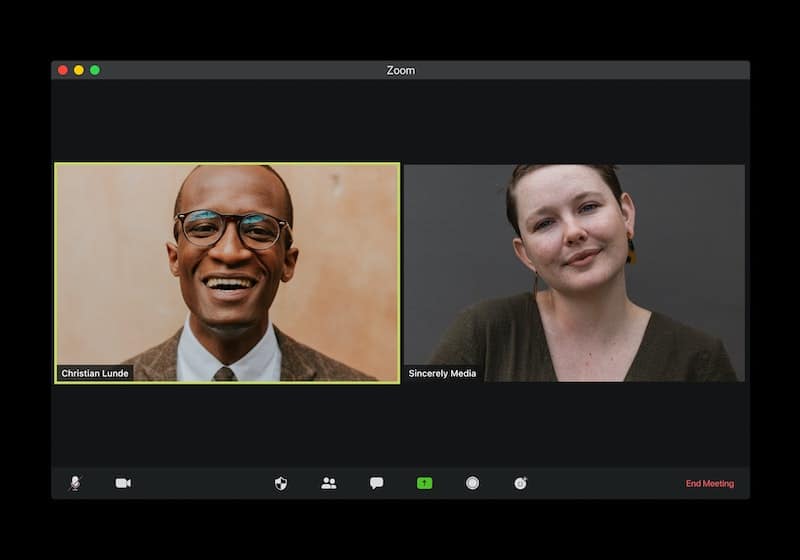 "Everything is related to human connection. At the end of the day, we're humans; we love to connect, we love to interact, and technology can help us do it more effectively. That's why I'm a true believer in what social media stands for, which is the creation of a huge community that allows us to connect." – Santiago Garcia Solimei, global director of social media at Meliá Hotels International
"In my opinion, connecting with the person across the table or across the Zoom call is still one of the most effective ways of doing business. As a business leader, you need to take into account the human element in everything you do if you want to be successful." – Sara Lesina, global marketing lead at Lonza
"You have to deliver content that meets your audience's needs and is driven by them, rather than by the business goals or the corporate agenda. And show some personality; since COVID, we've seen more humanization and personalization of B2B content and platforms such as LinkedIn, which is really positive." – Aoife Noone, founder of Babushka Social
"We can't forget that a vital factor of the purchase decision is emotion. Marketing needs to appeal to both the heart and the mind." – Sarah Evans, head of social at Fight or Flight
"Being an empathetic human has become so crucial in my role, especially as I'm constantly communicating by phone, email and social media. It's a very powerful skill that anyone who wants to get into sales or marketing today needs to have: high emotional intelligence and the ability to empathize." – Michael Ranmi Akinle, head of growth for the EMEA region at Clari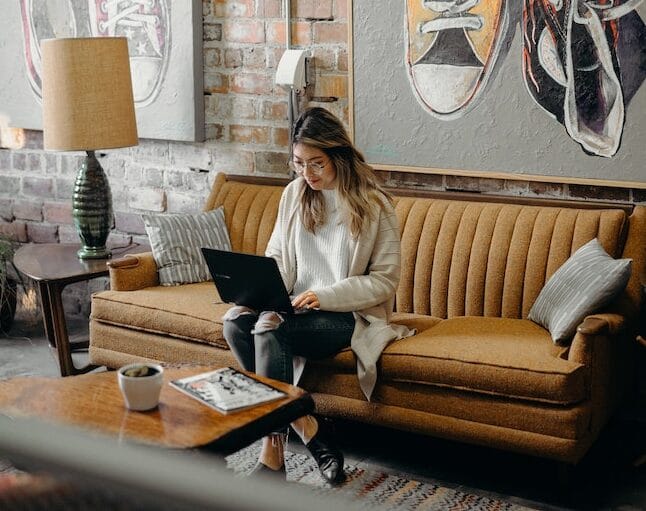 "Even in a B2B industry, at the end of the day you're marketing to other human beings. So it's super important to show the faces behind the product and the company: the faces of employees and leadership." – Mauro Paretti, acting EMEA marketing team leader at ServiceMax
"The best marketing campaigns are the ones that trigger emotion—and that doesn't have to be sadness. It can be joy or laughter or anything that makes a person remember you because you made them feel something." – Amy Kelly, EMEA marketing director at UserTesting
"Stop talking about yourself and write to the individual. The most important word in content is 'you.'" – Michael Lonnon, EMEA marketing manager at Stibo Systems
"In the end, the point of social media is to build an emotional connection with users, so that they see you as not just a brand, but a human." – William Lawrie, EMEA digital marketing manager at JLL
"In marketing, you have to be interactive and talk to people—don't just say, 'learn more, read more, watch it now.' People have to feel that you care about their problems and that you can provide solutions from your professional experience." – Mariann Bartucz, online marketing manager at Starschema
"The heart of everything we do in marketing is creating strong content that customers actually want." – Tom Newcombe, content manager of global marketing at CWT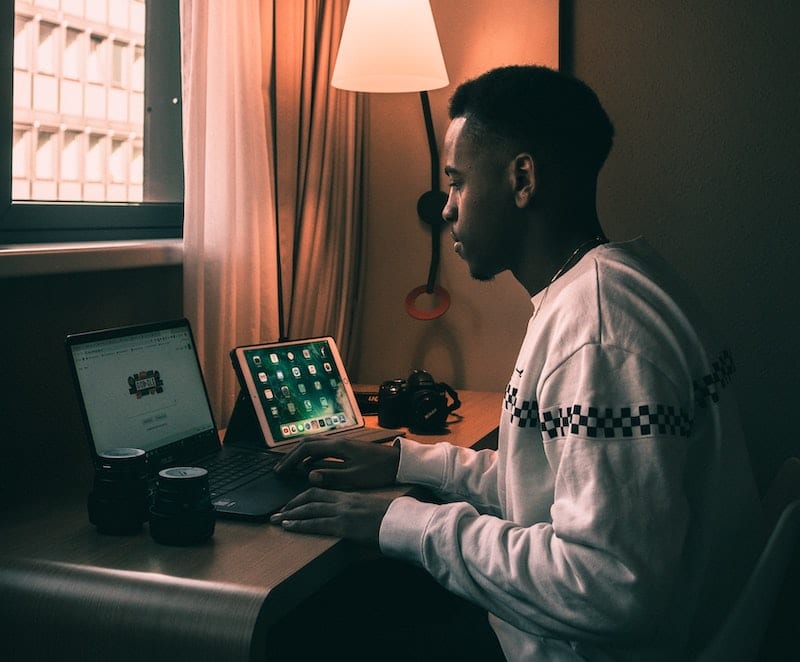 "Be genuine and know your audience. If you don't know what people want, ask. If you don't do that research your content will fail." – David Blundell, global social media manager at the British Council
"Whether you're doing B2B or B2C, marketing is all about reaching the right person, and talking to that person in a way that makes them feel comfortable." – Adam Spawton-Rice, global content marketing manager at Deliveroo
"When you talk to your clients—no matter which tool you're using to communicate—pay attention to your tone and try to make it empathetic. Don't just aggressively push your content; people are going through a lot and perceiving content differently right now. We can't forget that… Remember that the clients who you're trying to target are humans themselves." – Erika Bianco, senior marketing and communications manager for EMEA and APAC at MarketAxess
"To be honest, the most 'disruptive technology' I use is person-to-person communication. There's a plethora of tools out there, and people can buy as many as they want. But you're going to be a lot more successful by building a relationship with the people you're working with." – Luc Berlin, enterprise marketing team leader for EMEA and APAC at Shutterstock
"Care messages cannot be mistaken for advertising campaigns. We want to make sure that people understand that we're here to help them out and care for them." – Anna Kadric, global head of Content, Channels & Media at Nordea
To explore all these interviews—and many more—check out our podcast archive.
Looking for more insight into human connection and empathy in marketing?