Expanding your brand's reach to global audiences can be incredibly lucrative, but it can also be a daunting task. From language barriers to cultural nuances, there are numerous factors to consider when developing an international content marketing strategy for your business.
Keep reading for our top tips and advice to help you successfully transition into international content marketing.
See also: Multilingual content: Setting up your site for global users
What is international content marketing?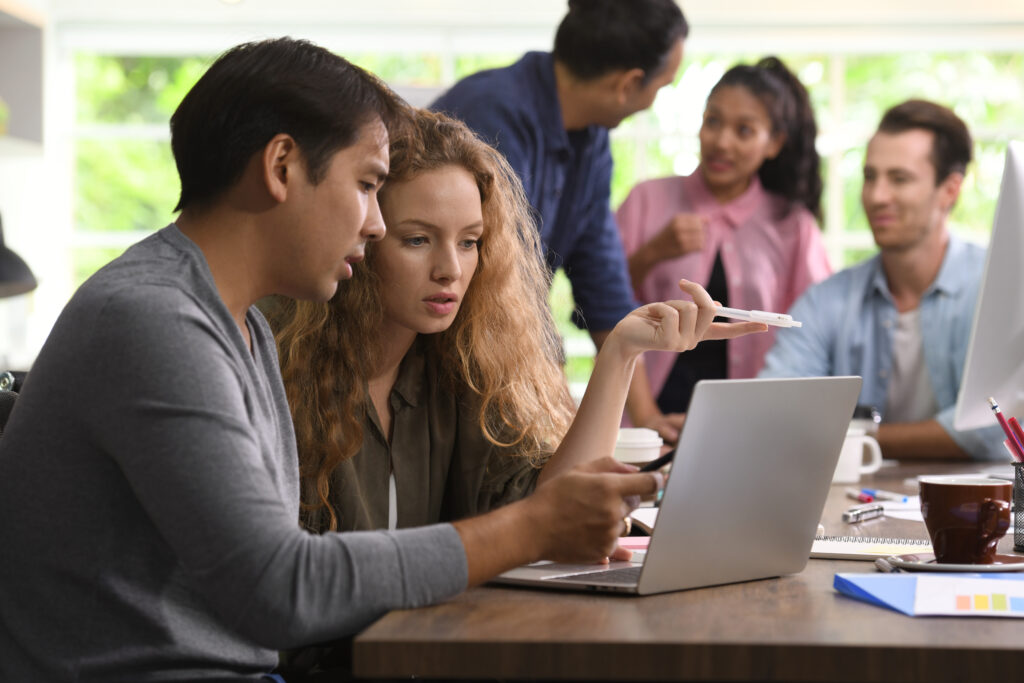 International content marketing is exactly as it sounds: marketing your company to a global audience through content.
It involves positioning your brand in a way that appeals to an international audience. However, we all know there's no one-size-fits-all approach when it comes to marketing to multiple target markets. This is why international content marketing requires tailoring your content on a country-specific basis.
Each country and region has its own needs, interests, ways of communicating and means of consuming information. It's almost impossible to apply the same content and messaging across the globe and expect the same response.
When managing your international content marketing strategy, it's important to distinguish what messaging and content you want to standardize across markets and what needs to be localized. It's essential to have a balance between the two to ensure that your brand is recognizable across markets while still being relatable to each audience.
See also: Global marketing standardization vs. localization: A helpful guide
For help with adapting your content strategy to local markets, download our free, interactive worksheet below: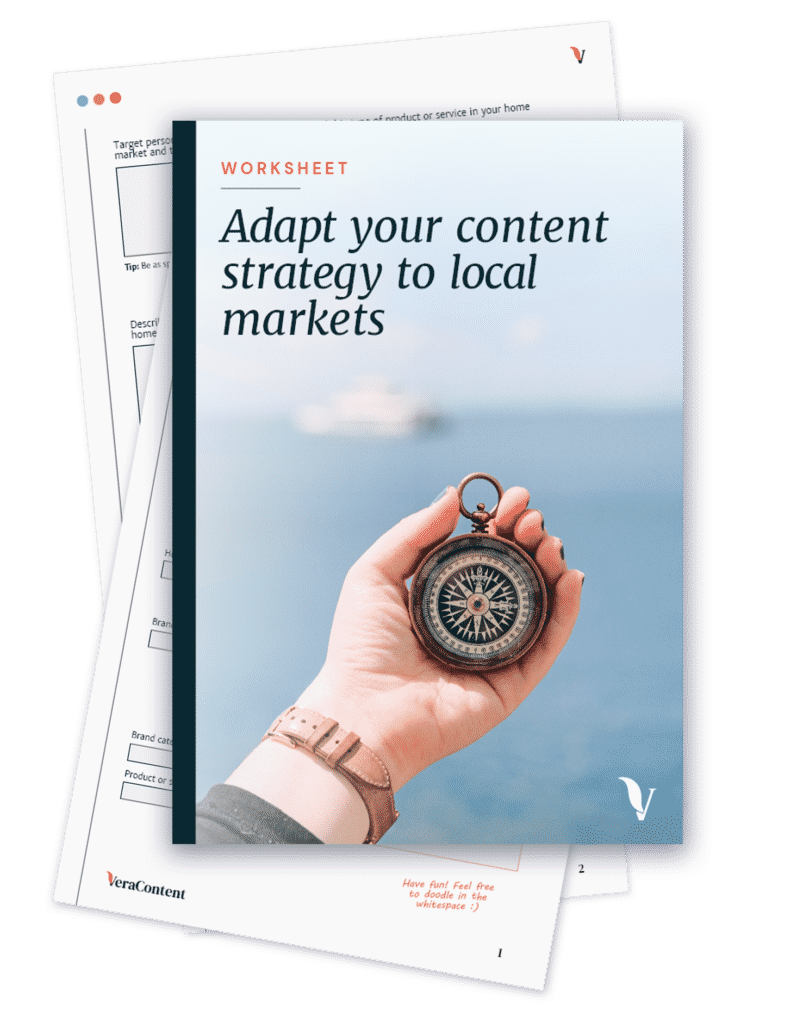 Get your free guide by filling in the form below!
Here are eight of our top tips for getting your international content marketing strategy right:
Tip #1: Always start with learning about your audience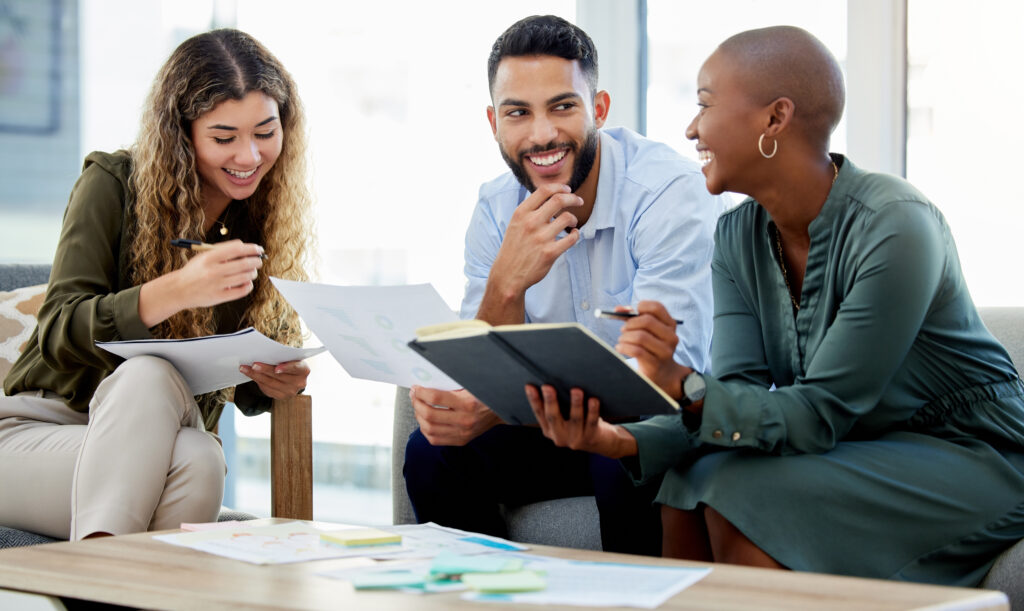 This applies to pretty much any marketing strategy. But when it comes to international marketing, it's important to remember that you can't assume your audience is the same in every market. Sure, there'll be similarities, but there'll also be significant differences.
It's up to you to pick up on those differences and apply them to your strategy—whether that means differences in platform preferences, needs and interests or ways of communicating. Understanding the nuances of each market is essential to creating the right marketing content that'll attract and convert them.
"Take the time to interview as many people as possible to find out what content your audience wants. During those interviews, you really need to pull things apart and look deep into every aspect to better understand your audience—as sometimes they don't even know why they chose your brand."

– Josh Saxon, freelance content marketer
Learning about your audience involves understanding their environment and what type of content best resonates when. For example, do they have any particular holiday unique to their region that you can create content for? In the Middle East, this can include creating localized content around Ramadan or in France, doing a campaign for Bastille Day.
Tip #2: Localize your content and strategy for each market
You need to assess which types of content should be localized for each of your target markets—from your social posts through to website copy, blog posts and all sales-related materials.
Content localization involves adapting your content to be more relevant to local audiences. It considers all nuances, cultural differences, preferences, references, symbols, currencies and current trends in each of your target markets. It's often the smaller details that make the most difference, for example knowing whether the audience uses terms like "soccer" or "football."
Beyond localizing your content, you also need to localize your content strategy for each market. This involves how, where, what and when you publish your content for each market. Depending on what works best in each market, you may need to focus on different platforms and content types.
Then there's considering time zones and season differences in the Northern and Southern hemispheres. For example, you can't run a winter campaign in Australia and the UK simultaneously.
"Localization is really about making sure you're transmitting information in a way that's understood and allowed in the target market."

– Kyler Canastra, head of business development at VeraContent
Tip #3: Repurpose content where you can
Creating content is incredibly resource heavy. It takes time, effort and budget to consistently create high quality content. And that's just for one region. Now add a few more, and your content marketing budget can quickly spiral out of control.
That's where repurposing content helps.
You can repurpose content for multiple channels within one region, and repurpose it across regions. You'll likely be creating some content that'll work across multiple foreign markets, so why not incorporate it into multiple content plans? Localizing content for each region usually takes a lot less time than creating it from scratch.
"If you're selling exactly the same thing, in the same way, and the context is the same, then you can probably reuse more content."

– Shaheen Samavati, CEO of VeraContent
Tip #4: Optimize for local search engines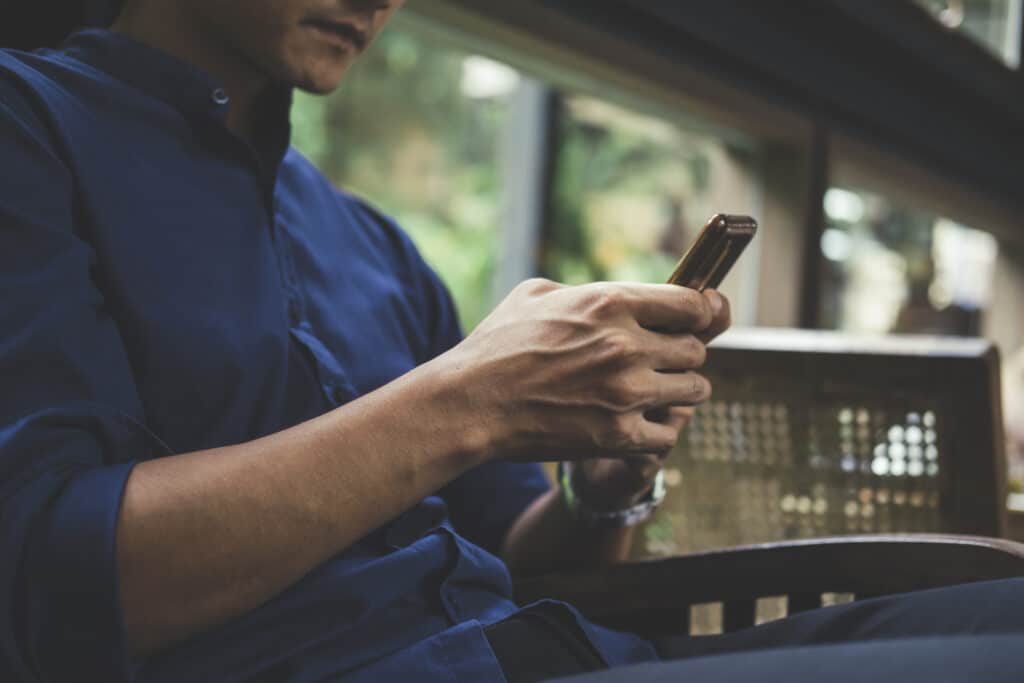 Once you've got the right content for each market, you need to ensure it reaches the relevant audiences. That's where optimizing your content for local search engines comes in.
International SEO aims to make it as easy as possible for search engines to identify where your business is located and what languages your website supports. Doing this well helps your company reach new, relevant international markets.
Researching language and region-specific keywords is a big part of optimizing your content for local search engines. It's not enough to simply translate your English keywords into each target language. You need to research what and how local audiences search and incorporate those specific words and phrases into your local SEO strategy.
Each region needs its own SEO approach. For example, Spanish SEO is a whole other ballgame.
See also: How to manage an effective multilingual SEO campaign
Tip #5: Leverage organic and paid social media
Social media is one of the best ways to reach an international audience. We always suggest starting out with building an organic social media presence—whether with global or local accounts—and then incorporating paid ads once you've got good organic reach.
Paid social media ads can further boost your conversions and help you reach the right target market. You'll also be able to pull out detailed insights into your audience after running paid ads that you can incorporate into your organic strategy—they work well together!
"Organic content will help you engage with your existing customers and grow your audience. Plus, you need good organic content for when the paid social media ads do their magic and send people to your profile—because if the content isn't good, they won't stay."

– Joana Aina Sánchez, head of project management at VeraContent
See also: Paid social media campaigns: Best practices to get results
Tip #6: Tap into local influencers
Local influencers act as the bridge between your brand and local audiences. They know your target market's ins and outs, and locals trust their recommendations. 50% of millennials trust product recommendations from influencers, while 33% of Gen Z-ers have bought a product based on an influencer's recommendation in the past three months.
So, if influencers introduce your brand to local markets, you've got a higher chance of getting a reaction.
Most local social influencers focus on a specific niche. And the more targeted their focus is, the more engaged their followers are. If you can find the right local influencers in your niche, you've pretty much got a direct line to potential customers.
"If you want your brand to communicate and get close to your audience, it's really important to regionalize your content. You need to understand who you're talking to. That's why influencer campaigns are so effective, because they're speaking to their own, very local audience."

– Livia Gonçalves, senior account manager at Media.Monks
See also: Global influencer marketing strategy: 3 key things to know
Tip #7: Develop scalable processes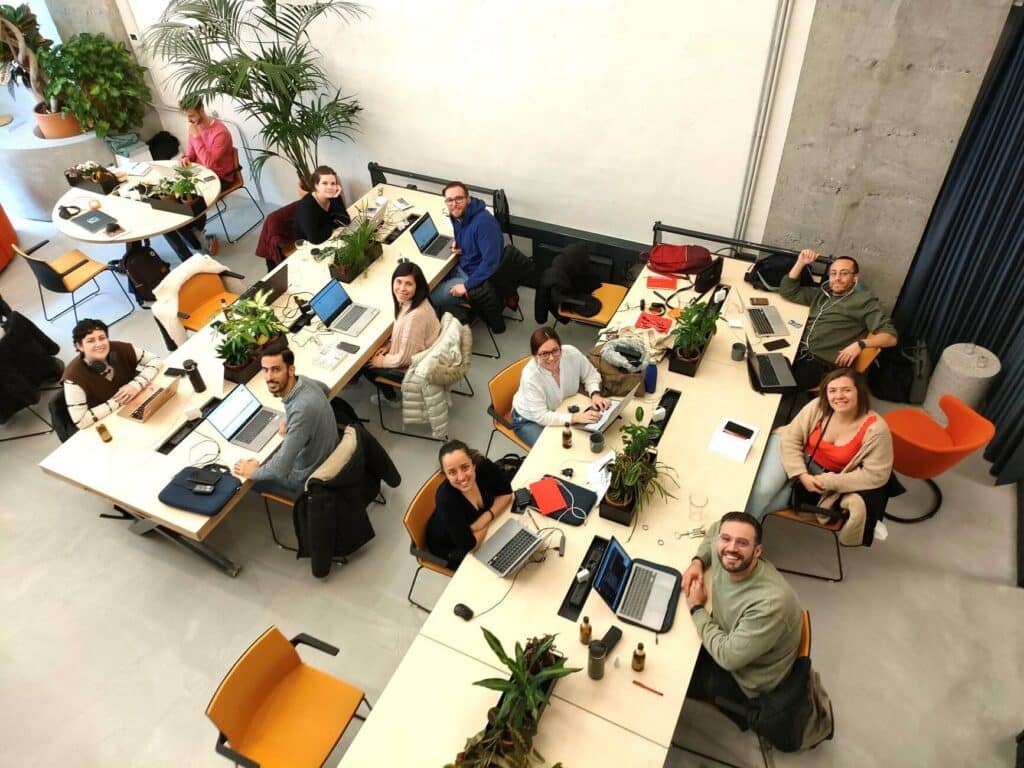 Most international content marketing strategies start out small and slowly start adding in new regions as the brand grows. For this reason, it's essential to develop scalable processes. That way, once you've nailed your workflow and strategies for your primary regions, they're easy to duplicate and adapt each time you add a new market to the mix.
This includes correctly setting up a multilingual CMS, incorporating relevant AI or automation tools and documenting all processes. When developing workflows, make sure to include the people doing the work—that's your project managers, writers, designers, translators and community managers.
See also: Creating a global content strategy to scale your business
Tip #8: Incorporate local knowledge and experience as much as possible
Our final tip is ensuring you consult locals every step of the way. This pulls your entire international content marketing strategy together. Entering a new market without first speaking to locals is a recipe for disaster—or at least for a very flat, irrelevant content campaign.
Locals understand your target market and can quickly tell you if you're on the right path. And if not, send you in the right direction.
"Marketing is all about connecting with your audience, and you can't do that if you don't know their culture and habits." – Joana Aina Sánchez, head of project management at VeraContent
Consulting locals is the best way to understand the history and cultural context of a language and the people who speak it. At VeraContent, we collaborate with local and native community managers in each region we work in to ensure we get this context right.
See also: Native language marketing: The benefits of local knowledge
The most efficient way to launch an international content marketing strategy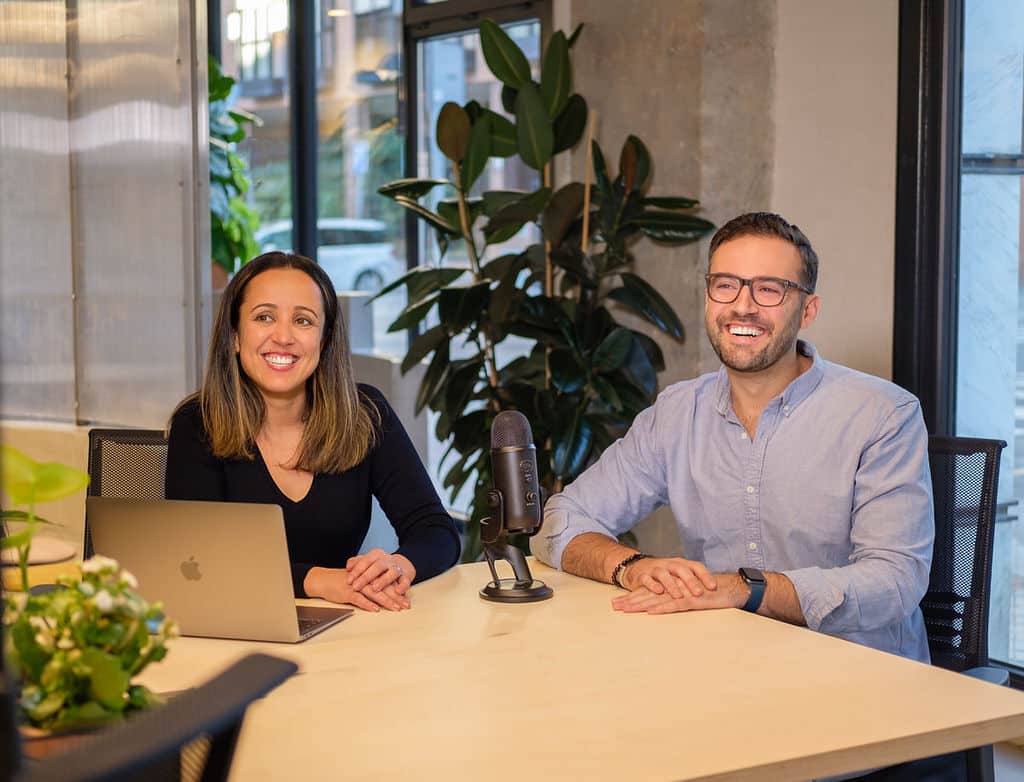 Launching a successful international content marketing strategy is no easy task. It takes considerable research, planning and testing to get right. There are many elements involved—from deep diving into each target audience to adapting your content, incorporating different platforms and finding the best way to tap into each audience.
The most efficient—and effective—way of launching and managing your international content marketing strategy is to pair up with a global content marketing agency that knows your markets. At VeraContent, we specialize in marketing translation services for social media, blog posts, website copy and graphics.
Get in touch to find out if you qualify for a free content consultation!