Crafting a solid global influencer marketing strategy is the first step to tapping into the benefits of working with local content creators worldwide. In addition to reaching audiences in a more meaningful way than traditional advertising, influencer marketing can also be a great way to promote your brand and product abroad. But where do you begin and what do you need to know?
Read on to discover three key things to know about global influencer marketing, including what results you can expect and whether global influencer marketing is right for your business.
Global influencer marketing strategy basics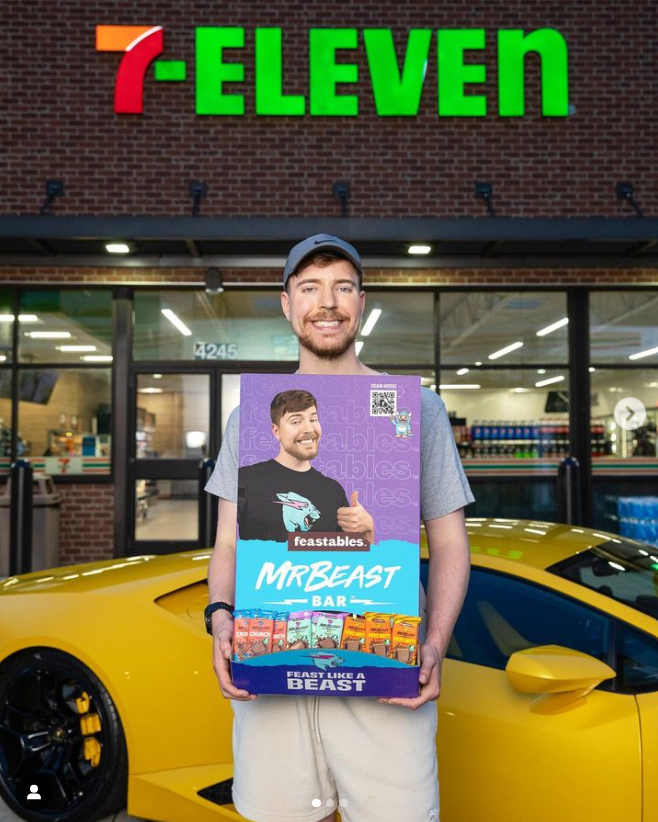 Global influencer marketing is one of the top ways digital marketers can organically connect with international audiences and generate buzz around their brand.
While influencer marketing is a relatively new digital marketing channel, it's growing fast. The research is clear: the global influencer marketing platform market is expected to grow from $10.5 billion in 2022 to $118.0 billion in value by 2030. Plus, 89% of marketers who currently engage with influencer marketing increased or maintained their investment in 2023.
"Marketing is always about learning and being open to new things. I remember years ago when people would say, 'Oh, influencer marketing? It will never catch on! It's not a thing.' And now everybody's doing it. You just have to adapt and be open to change."

– Rudy Dupuis, Senior Global Social Media Strategist at Clarins
Popular content creators, who have already established trust and authority with your audience, can promote awareness, provide recommendations and point people towards your product. But there are a few key things to consider before jumping into collaborations.
But first, what's an influencer?
While the term "influencer" might bring to mind celebrities like the Kardashians, the definition of an influencer is much broader than reality TV stars.
An influencer can be anyone who is a content creator, digital producer or public figure. In fact, anyone with a few thousand followers and who is already talking about your brand can count!
"In its basic definition, an influencer is someone that can influence the opinion or purchasing behavior of an audience. Do you need 400,000 followers to be an influencer? Absolutely not."

– Niki Albon, head of creative at Cherry Pick Talent
The field of influencers is broad, so marketers have divided them into three categories according to their follower count and level of influence:
Nano-influencers have less than 1,000 followers
Micro-influencers have 1,000 to 100,000 followers
Macro-influencers have 100,000 to 1 million followers
Mega-influencers have over a million followers
Each category of influencer brings different benefits to the table. Macroinfluencers have the largest audience, but they generally get less engagement. Microinfluencers, meanwhile, operate in small niches of the internet, be it regional or cultural, and tend to pull higher engagement.
"There's a new terminology called key opinion leaders. I think of them as the cool kid in the group of friends, where their network is quite small but they hold a lot of sway over their influence."

– Niki Albon, head of creative at Cherry Pick Talent
Key opinion leaders are usually experts in their field and tend to share their insights and opinions on platforms like LinkedIn, Discord and Reddit.
So, how do you decide what kind of influencer is best for your business? Discover the three key things to know as you build your global influencer marketing strategy.
See also: Global influencer marketing: Today's celebs at your service
Key insight #1: Results to expect from a global influencer marketing strategy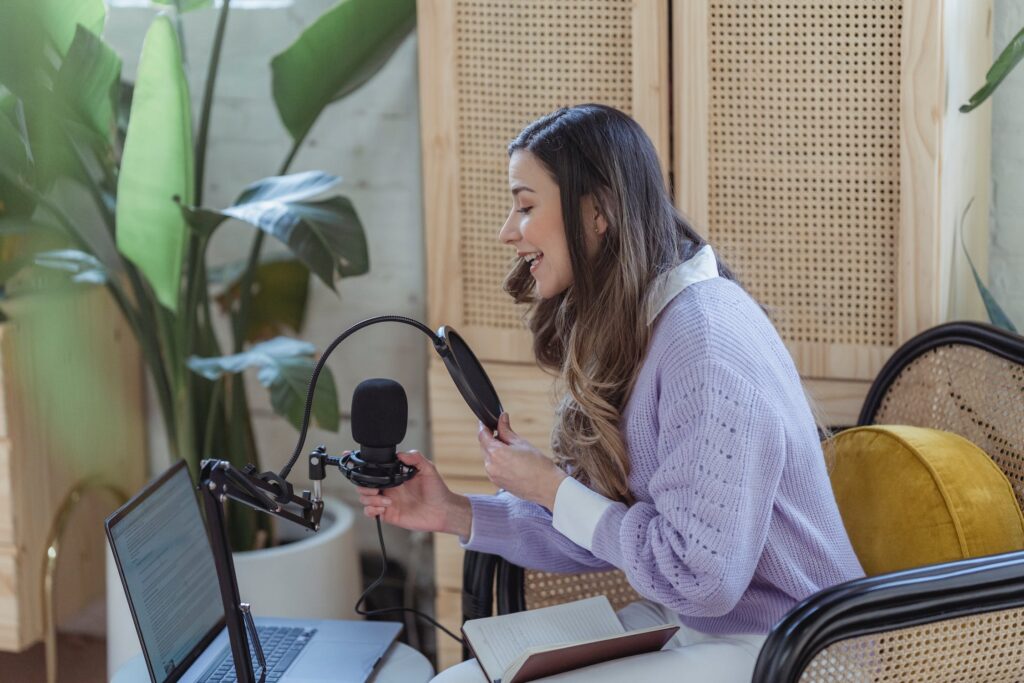 As with any plan, it's important to set expectations around what you hope to and reasonably can achieve before embarking on building out your global influencer marketing strategy.
Note: Consider the difference between global and local influencer marketing. In short:
Global influencer marketing strategies seek to be scalable and effective for multiple markets.
Local influencer marketing strategies get more granular with a specific region, language or culture.
Brands often mistakenly think global influencer marketing means you need to only work with omnicultural influencers, often celebrities or social media stars. But that's not the case! Any great global marketing strategy also entails working with nano-influencers.
This is especially true if you're running local social media accounts for specific markets.
See also: Global vs. local social media accounts: How many do you need?
Here are a few data-driven results you can expect from a great global influencer marketing strategy:
More engagement. Local influencers have 22 times more conversations a week about purchasing recommendations than the average consumer. They also promote engagement and user-generated stories, which is a great way to get people talking about your brand.
When the mobile phone accessory brand, PopSockets, asked VeraContent to run their local social media accounts, our community managers sourced user-generated content from their Instagram followers. We then repurposed that content and localized it with witty captions to engage local audiences—all with content created by people already talking about the product.
Brand awareness that sticks. Studies show that people find influencer marketing to be 64% more emotional and 182% more memorable than Facebook ads. This is due to content being more organically integrated with consumer's "scroll time."
More conversions. Influencers not only talk about buying more, they're more direct in their recommendations than the average consumer. According to one survey, an overwhelming 82% of consumers said they were highly likely to follow a micro-influencers' recommendation.
Influencers, especially local ones, boost more meaningful engagement with a segment of your target markets.
See also: How local influencers can help you grow your brand globally
Key insight #2: Global influencer marketing might not work for all business types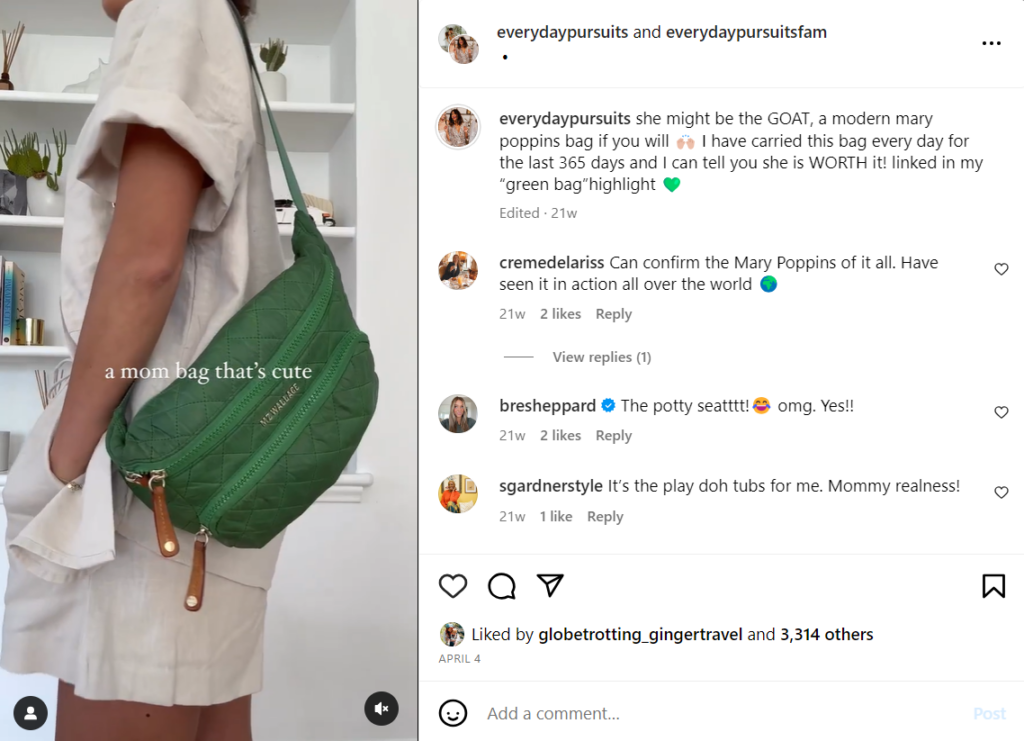 Influencer marketing can bring huge success, but it's not one-size-fits-all.
So how do you know if influencer marketing is right for your business?
The answer depends on your industry and target audience.
Influencer marketing is more commonly found in certain industries where the product or service is less abstract.
The fashion and lifestyle industry accounted for 29% of total influencer market revenue in 2021—and it's currently the fastest growing segment. The next largest end-user segments are food and entertainment, followed by travel and holiday.
However, it's much less common (though not unheard of) for influencers to find success in legal or medical spaces. If you're a brand offering products or services in these industries, influencer conversations around buying recommendations might not seem feasible or useful at first. However, influencer marketing can still be useful for purposes like talent recruitment or general brand affinity. Again, it goes back to your goals.
Sometimes it requires looking at your product from a different angle. For example, many medical products work well for lifestyle influencer collaborations, like the below partnership between local lifestyle influencer Misha Levin and Next Biosciences. The reason for their success is that influencers create relatable content and present it in a way that is easily digestible for their audience.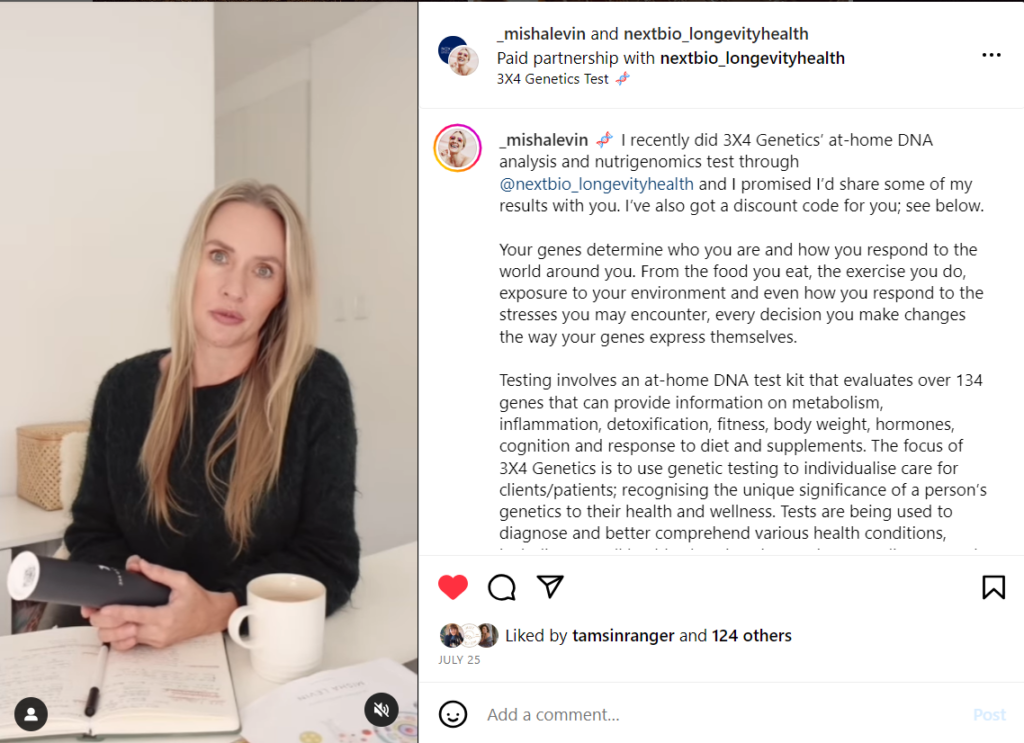 Are you primarily working in a B2B space?
Thought leadership content from industry experts can count as a form of influencer marketing (though marketers debate whether experts count as "influencers"). But it will look quite different from B2C influencer marketing, as B2B influencer marketing tends to look more like longform, nuanced content such as articles than Instagram posts, sponsorships or affiliate links.
Where is your brand based?
The markets you work in can also affect what kind of influencers you work with.
Data shows that nano- and micro-influencers are playing a greater role for marketers in Europe and the US, while those in China and the Middle East are still more focused on macro- or celebrity influencers.
What channels are you using?
Your brand's primary social media channel will drastically change your influencer marketing strategy.
While Instagram is the preferred platform of influencers, TikTok has opened up a new world of potential for influencer-brand collaborations. But this channel is much lighter and more informal compared to other major channels, so we recommend brands stay away from posting overly polished content on TikTok. Meanwhile, LinkedIn is a space for industry news and thought leadership.
When thinking about your global influencer marketing strategy, also consider what channels you're hoping to work in and if the collaboration or content fit the platform's tone.
See also: 9 influencer marketing strategies used by the pros
Key insight #3: It pays to take the time to find the right global influencer marketer for your brand
71% of marketers say that discovering the right influencers for their campaigns is a major challenge. Collaborating with influencers takes time and money, so you want to pick the right fit for your band.
Discovery tools like Modash use algorithms to identify potential new ambassadors with the right characteristics.
Even with AI tools to help narrow down candidates, make sure to consider the following:
Their region, language, follower count and engagement rate. Are they already successfully talking to your target market?
Their values, identity and overall "feel." You want them to match your brand's identity. For instance, if you're a brand centered on ethical travel, a content creator making travel content with a focus on sustainability could be a great fit.
"The quality of an influencer's content and their relationship with the audience is imperative to develop an effective campaign."

– Alessia Coletta, global brand manager at Trainline
Their rates. Celebrities can charge upwards of $10K for one Instagram post—but luckily most local influencers are much more affordable than that, and many might post for free. Many influencers have a rate sheet, so don't be afraid to ask for that information.
Our recommendation is to look at users who are already engaging with your brand. Keep your DMs open, look at tagged posts, and start conversations with people who are already talking about your product.
This was what VeraContent did when we partnered with Spanish petcare brand, Sanicat, to run their localized social media accounts.
When a Dutch catfluencer reached out requesting to collaborate, we thought it was a great idea to establish more brand awareness in a new market.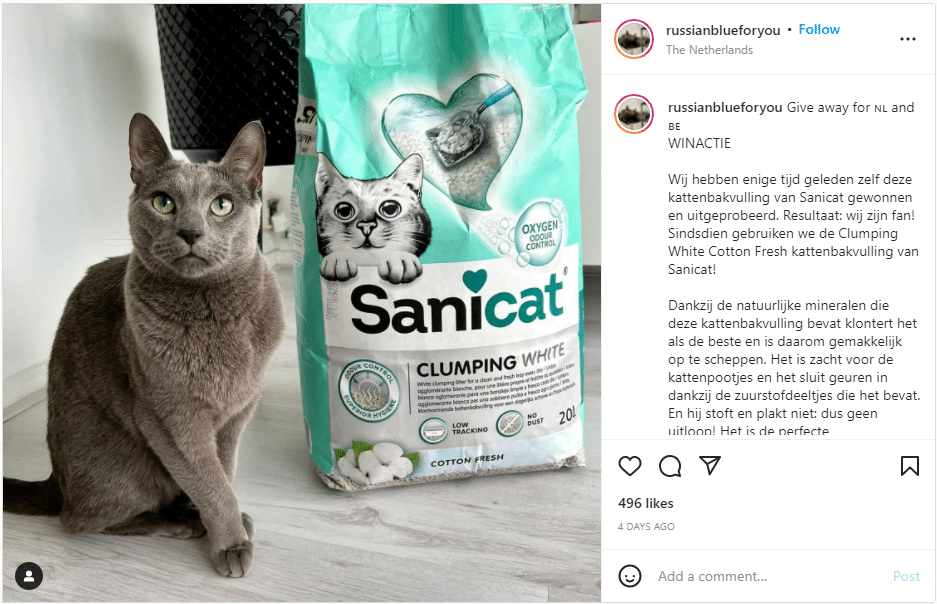 Read the whole client story: Collaboration with local influencer in the Netherlands | Sanicat Instagram
She had the idea to run a giveaway for her followers, which resulted in a huge success. Just a few days after the giveaway, Sanicat's reach jumped up by 70%, promoting visibility to around 40K accounts. In a matter of days, their follower count doubled, and their engagement rose by over 480%.
"You can sense when a creator isn't a fan of a product. For me, that's a red flag."

Niki Albon, head of creative at Cherry Pick Talent
Freebie: Working with an influencer is like working with any freelancer. Download our checklist for hiring, onboarding and nurturing relationships with freelancers.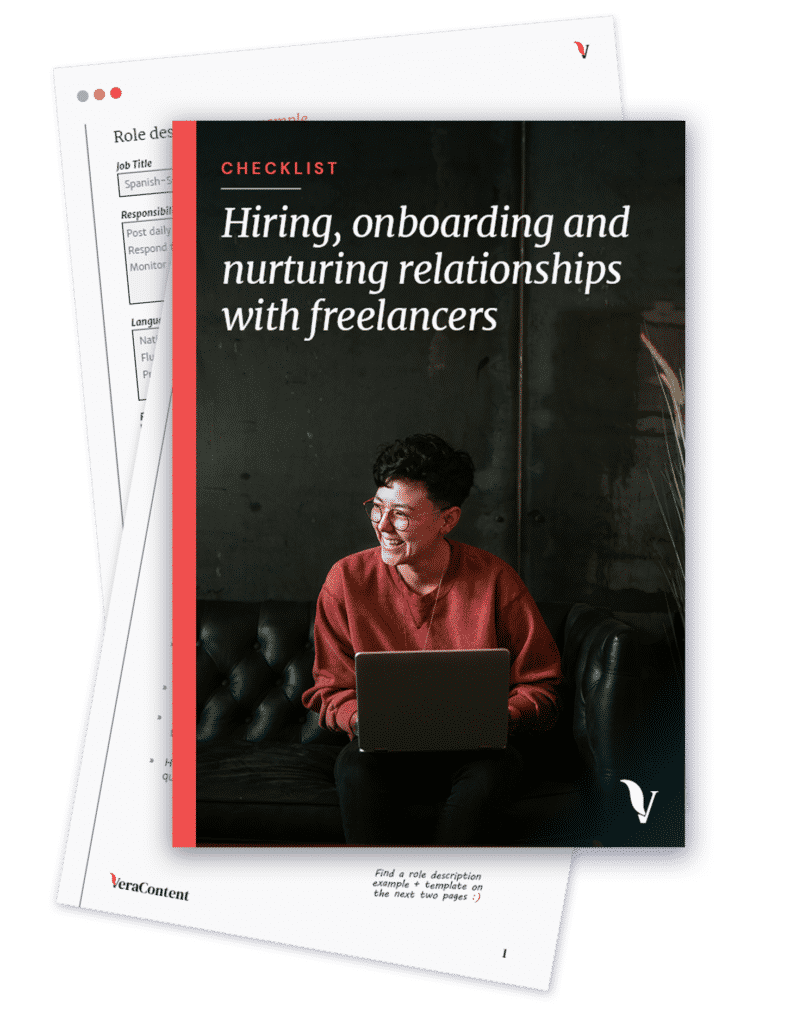 Get your free guide by filling in the form below!
Successfully tap into the world of global influencer marketing
Partnering with local creators is a great idea for brands looking to expand into new international markets. In many cases, global influencer marketing is more effective and memorable than traditional forms of advertising.
At VeraContent, we help brands throughout the process—from developing their global marketing strategy to running local social media accounts with community managers. To learn more about how we can help, apply for a free consultation today!