Service:
Sector:
Language: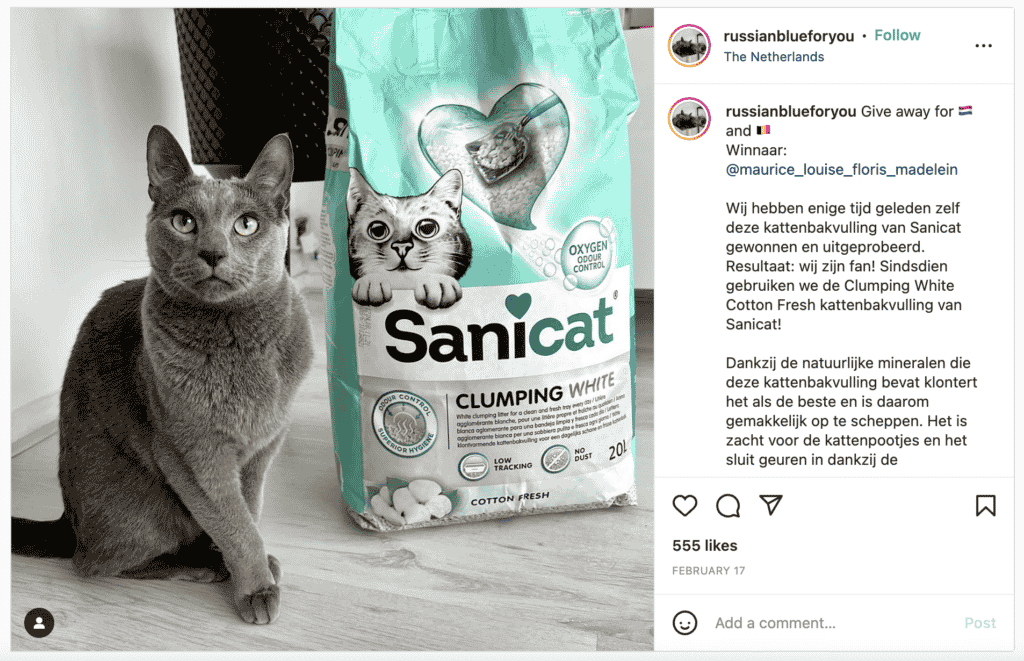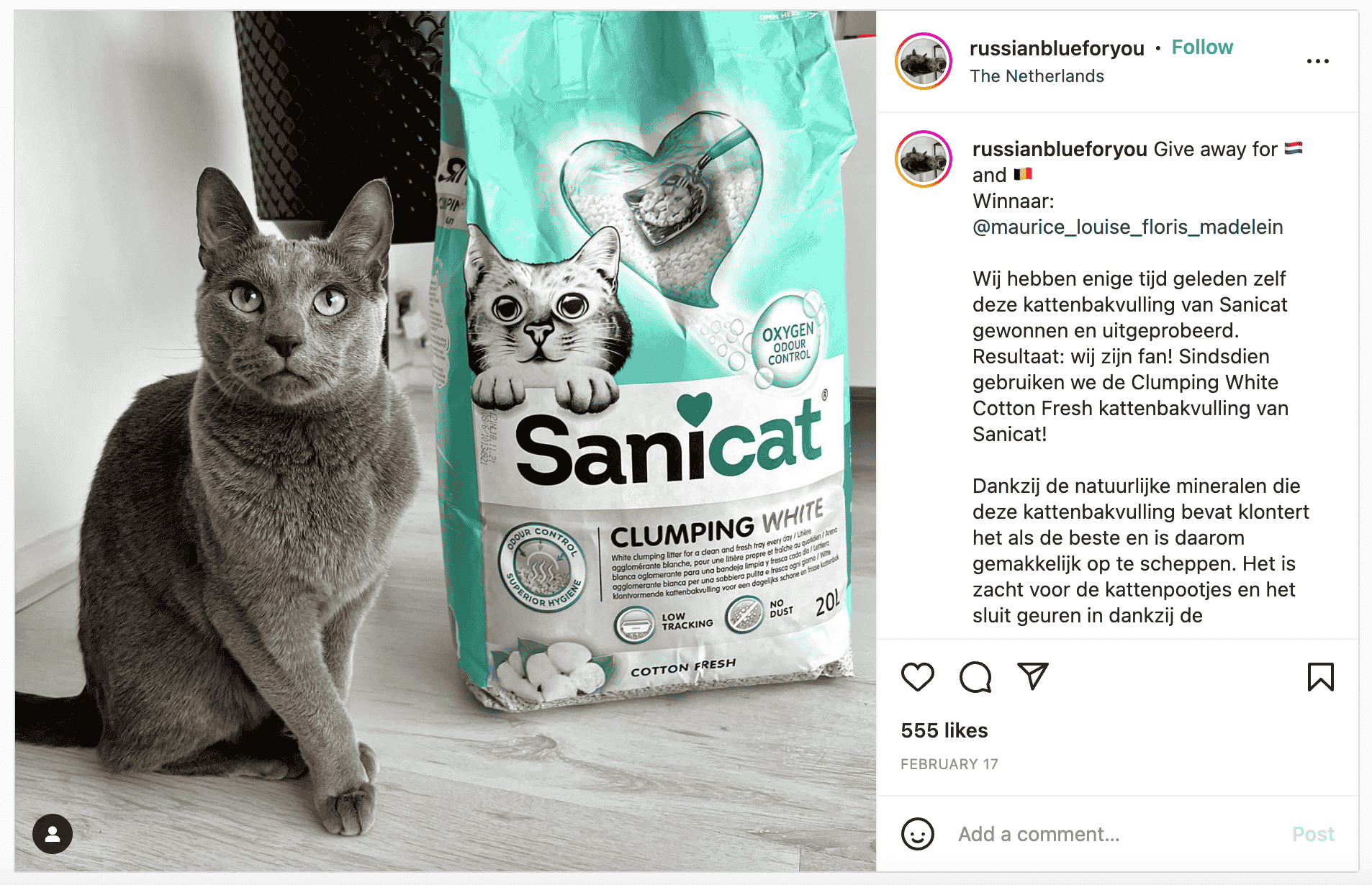 What we did:
We run localized social media accounts for the cat litter brand, Sanicat, in several European markets. Part of this entails hiring and managing local community managers in each of those markets.
Earlier in 2022, a Dutch catfluencer reached out to Sanicat's community manager in the Netherlands to ask if the brand would be interested in a potential collaboration. The influencer had recently discovered the brand and liked the product a lot. Her idea was to give her followers the chance to win a pack of litter and try it out as well.
We pitched the idea to Sanicat, highlighting the fact that this could be a great opportunity for the brand to grow their following in the Dutch market, as they were still very new there. We ended up launching a very successful giveaway.
Just a few days after the giveaway, Sanicat had reached about 40k accounts, representing a +70.685% increase at the time. Engagement rose by +480% and Sanicat had almost doubled their follower count within days.