When was the last time you looked at the multilingual content on your site from a global user experience perspective? Ensuring visitors worldwide feel comfortable on your site is crucial if you want to increase engagement and sales. And don't forget about mobile users—where 55% of the world's web traffic comes from.
Whether you're aiming for stronger B2B or B2C relationships, here are our top tips for creating an effective multilingual digital marketing user experience (UX) by optimizing your multilingual content.
See also: Multilingual content marketing: Your essential guide
What elements of multilingual content do you need to consider for your website?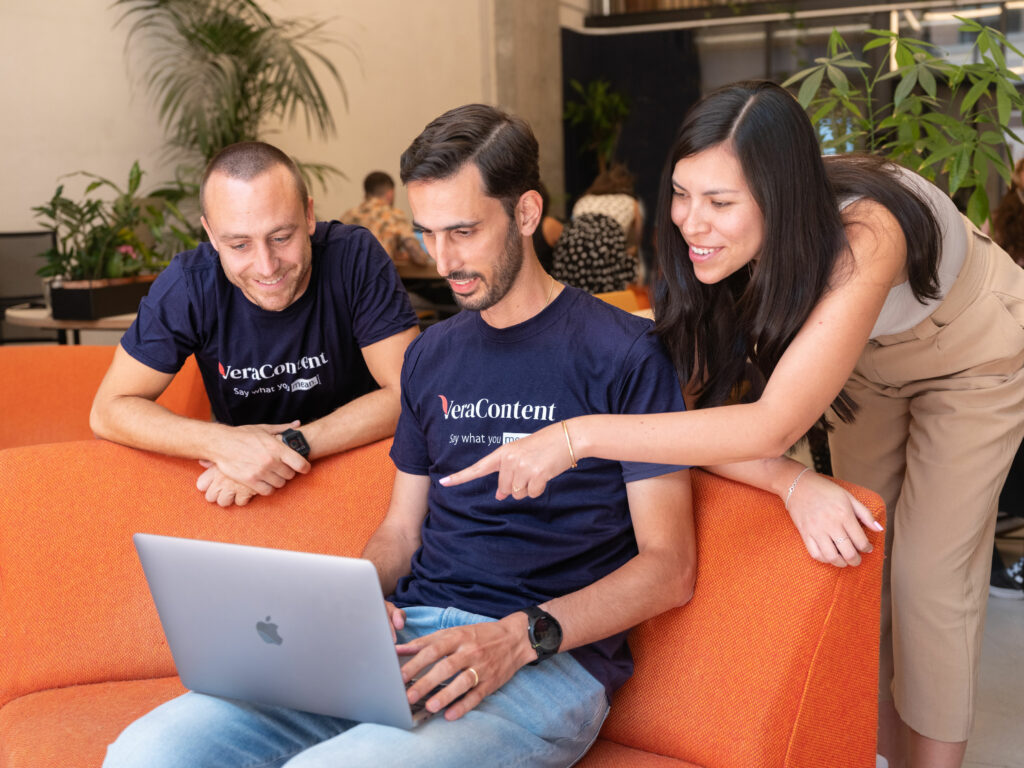 Having multilingual content on your website sounds pretty straightforward. You just need to translate your current content  and you're good to go, right? Not exactly. It's quite a bit more detailed than that.
For example, you need to ask yourself:
Do you need to translate all your pages, or just the most relevant ones?
How will you display your language switcher? And will you cater to different language variants, such as Mexican Spanish vs. European Spanish?
Have you thought about what multilingual SEO involves?
How will things like graphics or local news be translated?

Then there's multilingual branding and content localization to think about.
Ensuring your site correctly resonates with your new audience requires tweaking your images, references and colors—which could all have different connotations depending on where you are in the world. You also need to adapt time and date formats and currencies to each local market.
It's important to remember that some of your products or services might not work in all markets. There's little point creating multilingual content on all your pages without first researching whether they're relevant or needed there.
From a UX perspective, poorly thought-out or badly translated content is an immediate turn-off. Always prioritize quality content over quantity.
How to let users know what languages are available on your website
There are various ways to display your language switcher—flags often being an easy visual guide. Ensure it's positioned in an easy-to-see spot on your site and that you keep the location consistent within all pages and language switches.
If you decide to list the languages, make sure to display each language name as native speakers would—this shows that you respect the language and the speakers. See below an example from Asana: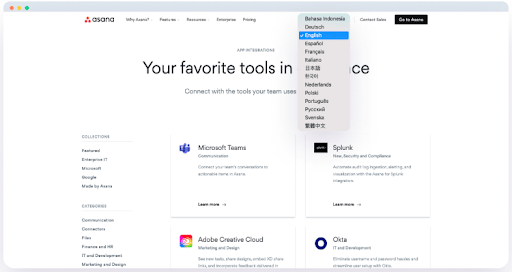 Check that users can switch to their preferred language *regardless* of the region they're accessing your site from. Forcing a user in the US to view your site in English when they'd like to read it in French, for example, doesn't create a great UX.
International SEO will have to seamlessly work with your multilingual content too. Hire a local team to do keyword research to guarantee that your site is optimized in the target language. The same goes for the "ALT" image tags and other coding on the site.
Download our interactive worksheet to help you adapt your content strategy to local markets: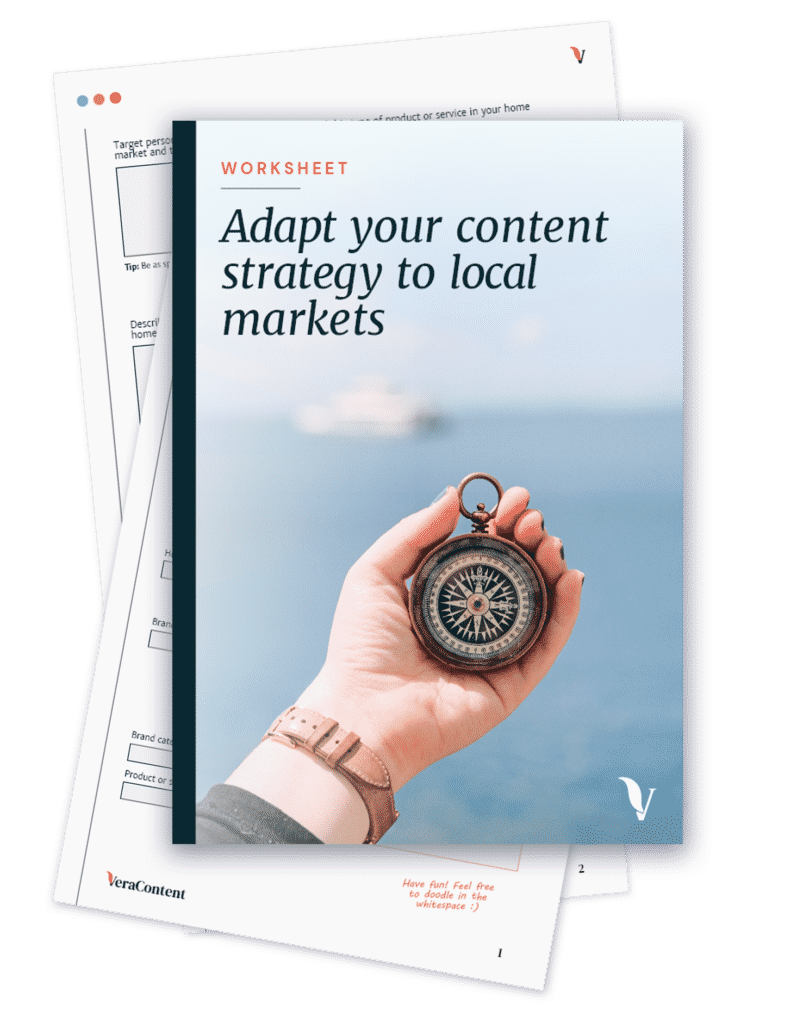 Get your free guide by filling in the form below!
Multilingual content management: Whose job is it?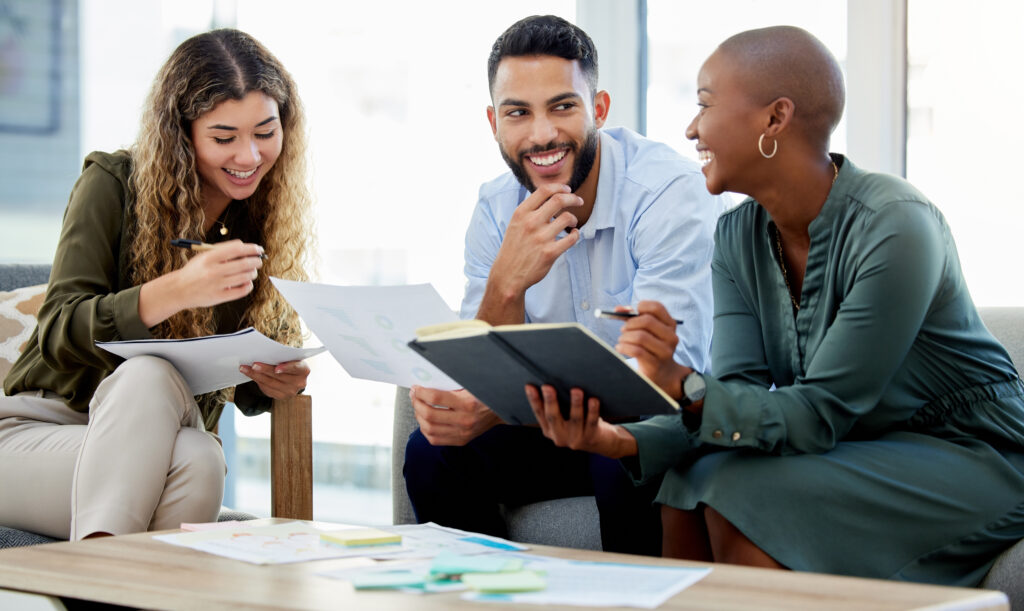 Multilingual content management is best run by native-level editors who can adjust content on culturally sensitive topics. Localizing content means that whoever translates or creates copy needs to have a good eye for what will work in the local market. They also need to be aware of things that could potentially cause controversy in the region or offend the audience.
Remember that communication is key if you decide to hire a multilingual content agency or freelancer for this role. Make sure they are invited to ask questions and clearly understand what is expected of them.
See also: Hiring a global marketing manager vs. an agency: How to decide
Top tip: Use Slack or another project management tool to organize communication between team members—highlighting important things like the company's style guidelines, deadlines and the person responsible for each milestone.
How to create a great multilingual content user experience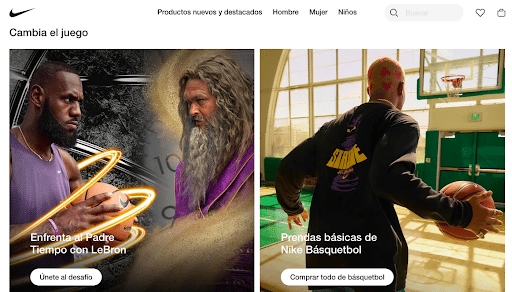 Top brands with multilingual content understand the importance of respecting their audience and really understanding what they want.
Take the sports brand Nike for example. They know basketball is massive in the US, so filling their homepage with basketball stars and products makes sense. They also realize there are around 41 million Spanish speakers in that market—so having a Spanish language option on their website shows respect and market understanding.
Meanwhile, their Japanese version is more focused on the style credentials of the brand, featuring young models with Nike sportswear.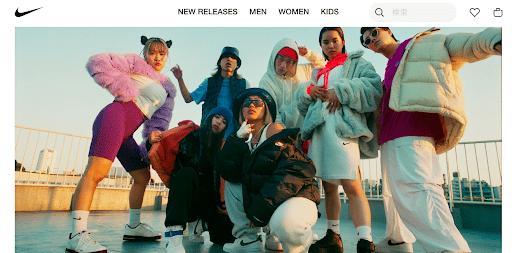 Nike has really taken on board the importance of language localization. But it's also important to consider that one language can be spoken differently worldwide. Take Spanish in Europe and Latin America as an example. If you're localizing in Chile but using European Spanish words (such as the word for take—"coger" —which has a different, ruder meaning in Latin America), you won't win many fans!
Check out: Which Spanish language variant is best when marketing to a global audience?
"Localization is really making sure that you're transmitting information in a way that's understood and allowed in the target market."

– Kyler Canastra, head of business development at VeraContent
This video shows that Spanish spoken in Spain differs from that spoken in Latin American countries:
Another important factor to consider is page loading time—both for desktop and mobile viewing. If you've spent time and money creating content but the UX is too slow, then your work will be ineffective, as users will likely leave before seeing it.
Did you know? Slow-loading websites cost UK retailers nearly $60 million in 2021, and nearly half of internet users are unlikely to revisit a slow-loading site.
So how can you avoid this pitfall?
You need to host your site on a dedicated, high-performance server. Consider using a Content Delivery Network (CDN): geographically distributed servers to help serve your content more quickly. Large image files also slow sites down, so avoid uploading huge files, and consider using an image optimization plugin.
The same goes for deleting old image files you no longer use, which could slow things down. Use a site like PageSpeed Insights to test your website speed, and consider hiring a specialist to help with the technical aspects of improving the loading time.
See also: Marketing content translation: 10 tips to going multilingual
Multilingual content management systems and tools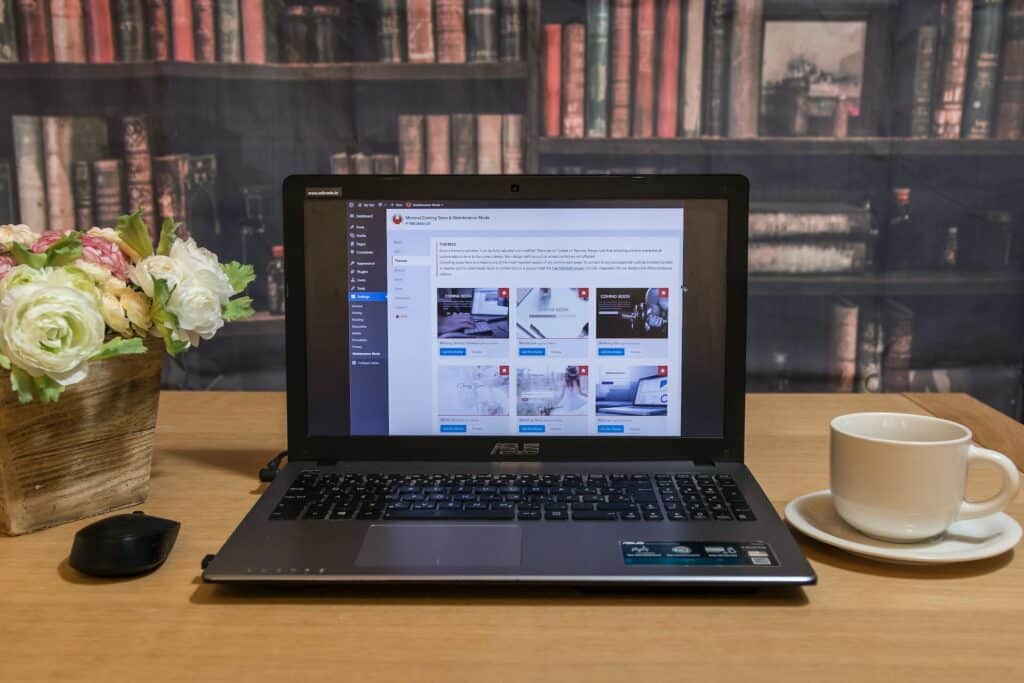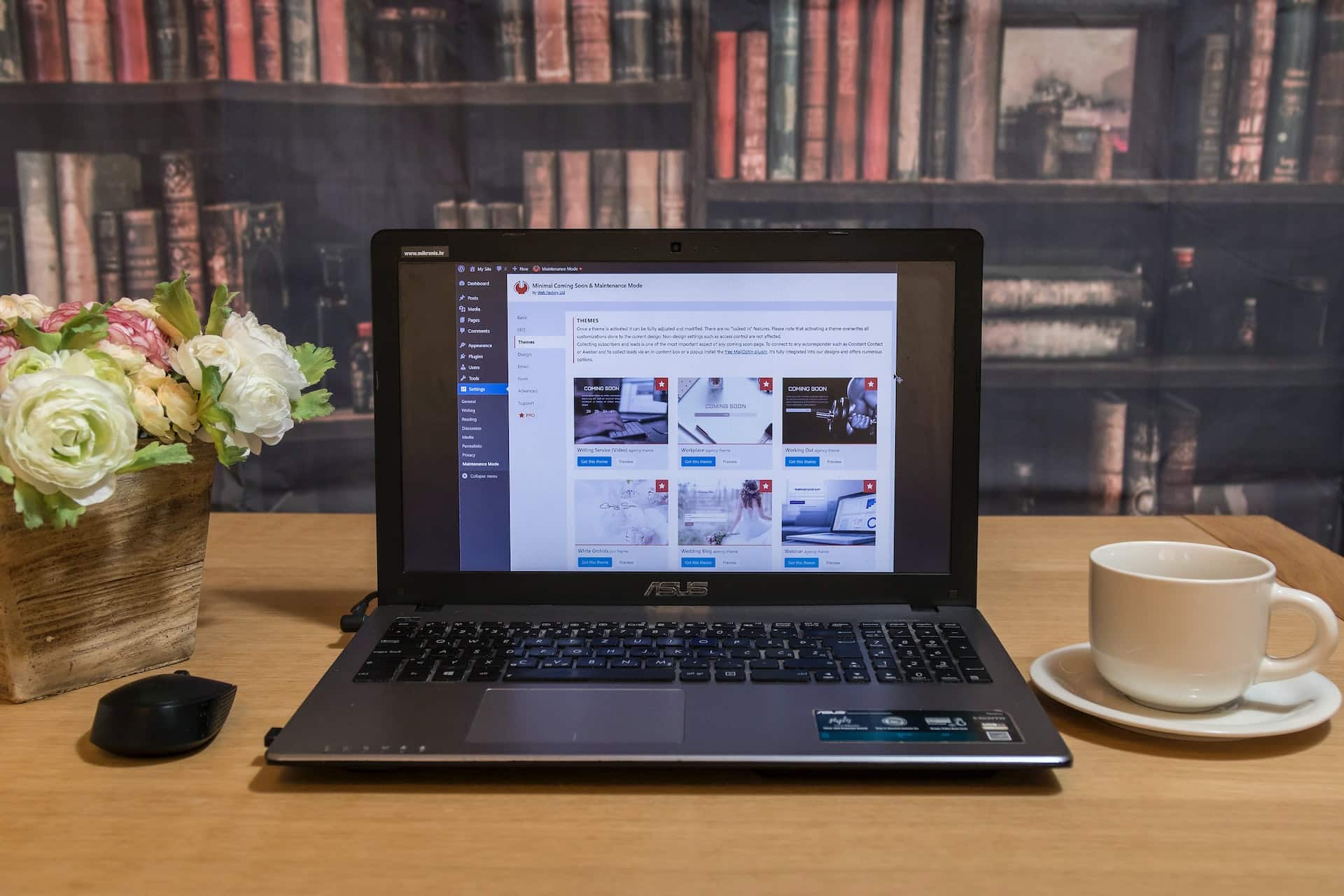 Choosing the right multilingual content management system (CMS) for your team requires research before diving in. Since we're focusing on the multilingual side of things, your chosen CMS needs to be able to support various languages—including different alphabets and formatting.
It's important to remember that when translating from English into languages like Spanish or French, your text could be up to 35% longer, while Chinese or Korean will generally be shorter.
The same goes for the website architecture. Your chosen CMS must be able to handle maintaining the same UX in different parts of the world. Each version of your website must be independently managed, so you can hide certain pages that aren't relevant in some regions, for example.
A translation management system (TMS) is also a valuable component of a CMS. It allows you to translate and edit texts into other languages while helping manage all aspects of the content marketing translation process.
Hreflang attributes are another consideration, as search engines need to know which pages are for which audiences.
Then there's international SEO to take into account. Ensure the CMS you choose has built-in international SEO functionality. This means you'll be able to create SEO-friendly URL structures while optimizing metadata and language tags.
Some CMS editors to consider:
Storyblok, which has a real-time visual editor
Strapi, an open-source CMS that developers can create custom interfaces on
WordPress, one of the world's most popular CMSs thanks to its ease of use and multiple plugins
New CMS platforms launch regularly, so keep your eye on new offerings which may be better suited to your needs.
See also: Multilingual content management: 5 tips to upload posts effectively
Various tools and plugins can also help you build your site for global users—from consumer insight tool Answer the Public to WordPress multilingual plugins and project management tools like Trello.
See also: 8 best tools for running an effective multilingual blog
Effectively setting up your site for global users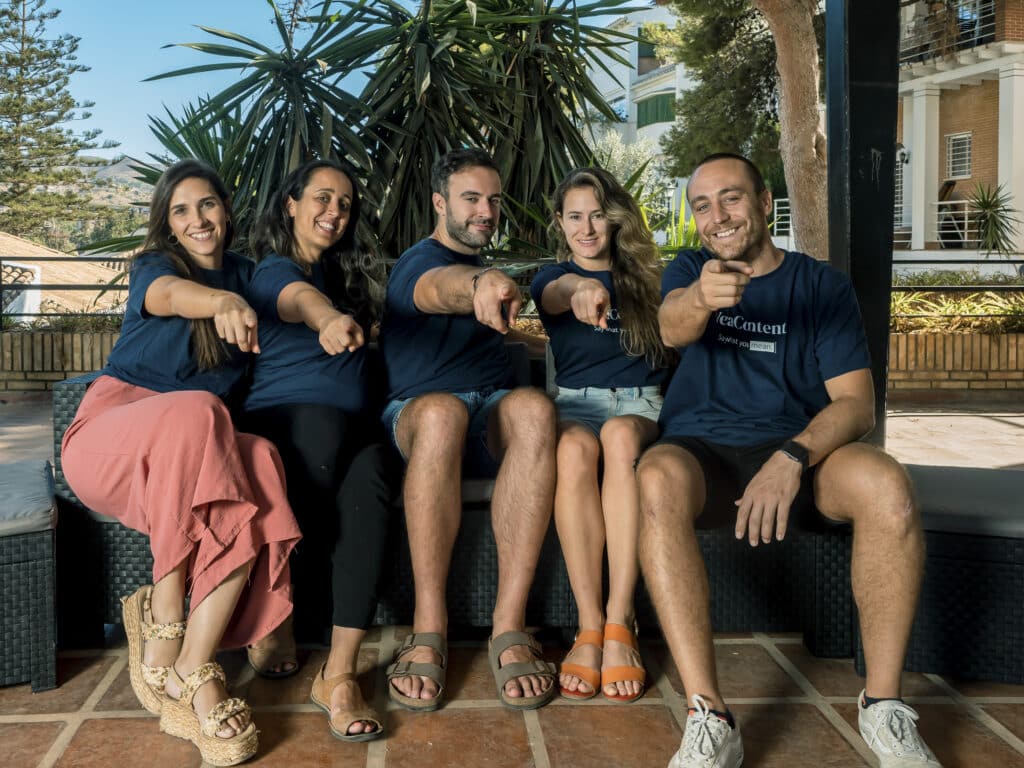 There are several things to consider when setting up your multilingual marketing strategy. Your UX should be as similar as possible in all languages, and your content needs to be localized respectfully and knowledgeably.
From the technical side of things, you need to think about site speed, hreflang attributes and choosing the right CMS platform.
Ticking all these boxes on your own can be overwhelming and potentially very tricky. Reach out to us at VeraContent and we'll let you know if you qualify for a free content consultation.