Translation alone isn't enough to connect with consumers worldwide. If you want to grow your business internationally, you need to localize your brand's messaging and content for your target audiences. That's why brands like Apple and Coca-Cola use language localization as a key part of their global marketing strategy.
Keep reading to learn more about what localization involves, why all successful global brands swear by it and five language localization projects to start working on today.
See also: 5 ways to ensure a quality localization
Why is language localization necessary?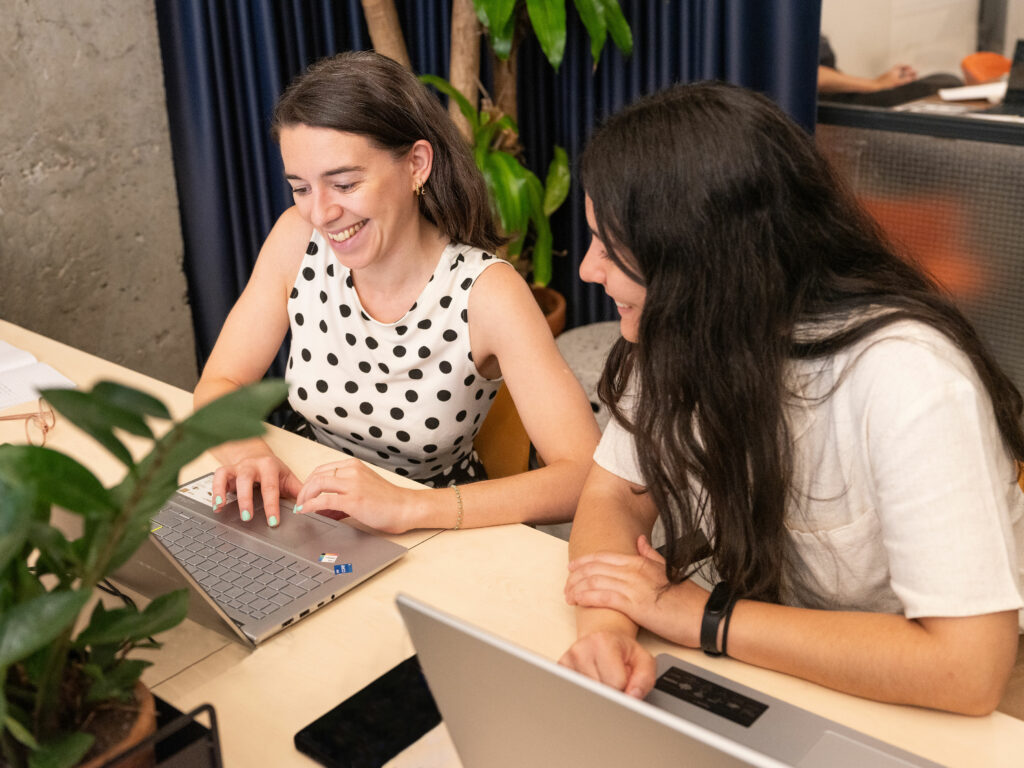 Brands need to go beyond translation to achieve wide appeal across language barriers—which is where language localization comes in.
When done right, localization can have huge returns on investment. In fact, according to CSA Research, $1 invested in localization generates up to $25 in revenue.
The reason is simple: Consumers prefer to read in their own language, especially when it comes to ads, social media posts or product reviews.
"You don't speak to people in Russia like you would to people in Brazil. Everything has to be adapted to the local markets, from the content to the channels. This is what we are after."

– Bertrand Serrano, global marketing director at Danone
Download our free interactive guide to learn more about adapting your content strategy to local markets: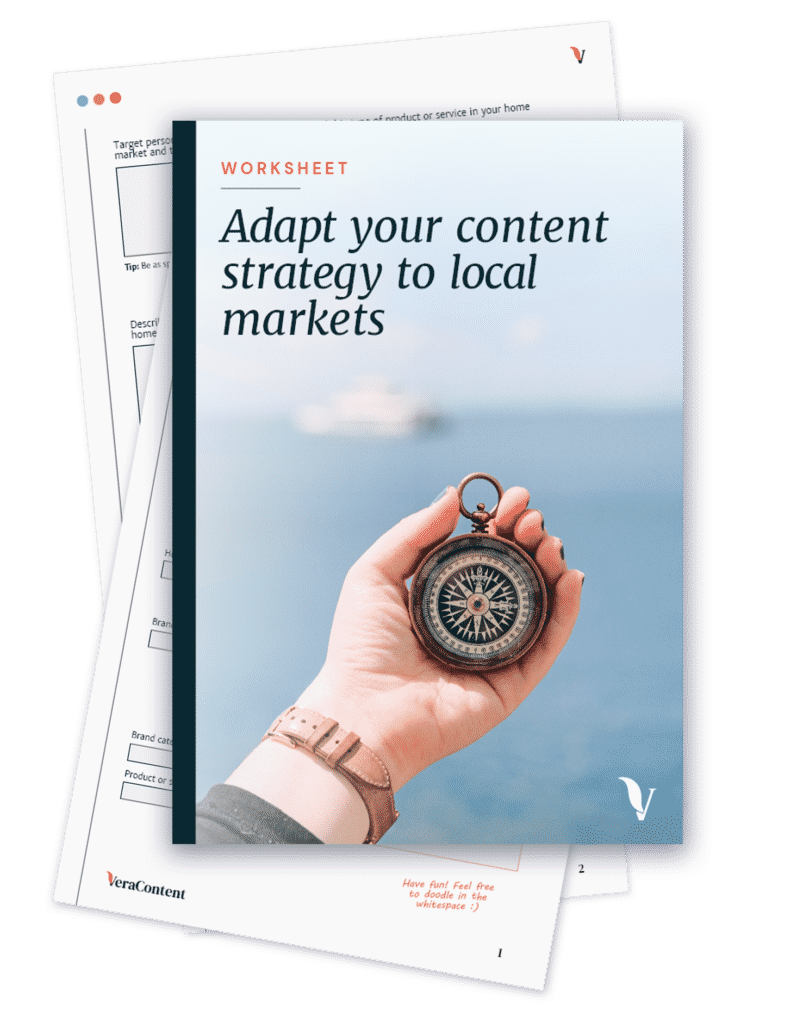 Get your free guide by filling in the form below!
Language localization and translation: What's the difference?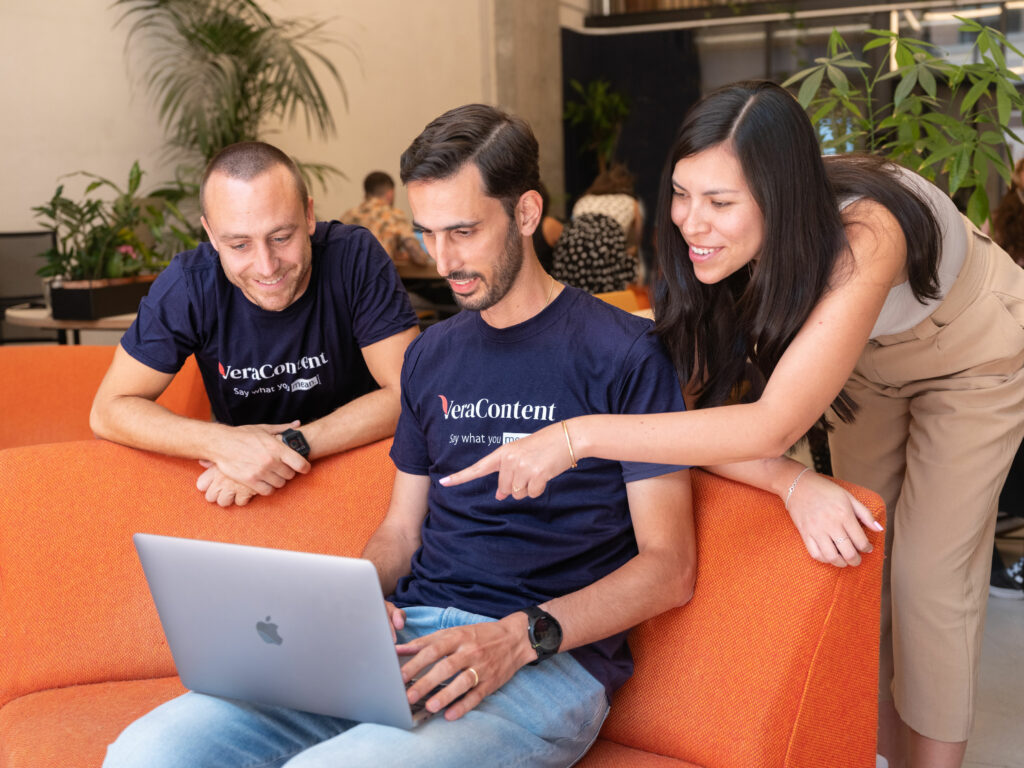 Translation is the conversion of text from one language to another. While quality marketing translation will never rely on literal word-for-word conversions, translation maintains as much of the original message as possible, even if it's not necessarily as impactful.
Meanwhile, localization goes far beyond just text. It involves tailoring content or products to another market's reality, including language, cultural references, values, geography, market maturity, politics and legal differences. It adapts the meaning, formality, tone and emotion behind the content.
Localization also considers all the visuals of the content, including graphic design, colors, text placement and spacing—plus the audiovisual elements!
The ultimate goal of content localization is connecting with an audience on a deeper level, making them feel like the content was created just for them.
Let's look at an example:
German and US marketing differs not just in language but also in style and focus. American audiences tend to prefer punchy visuals and numbers, like "#1" and "24/7." Meanwhile, German consumers prefer to spell things out—#1 would become "the leading company," and 24/7 would become "24-hour support."
See below an example from Salesforce where the American English version refers to "#1 CRM" and the German version refers to "führenden CRM-plattform," which translates to "leading CRM platform."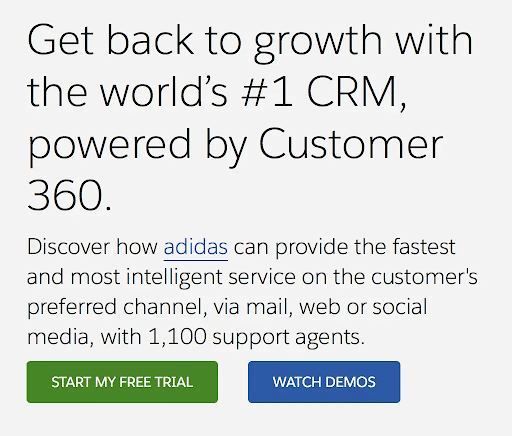 Other elements, such as a call-to-action button, might be more direct in German. Instead of a button that reads "Get in touch with us!" as you might find on a US page, German businesses are more likely to provide a button that simply says "Contact."
Read also: US vs. German marketing content: Why localization is key
Translation wouldn't take all of these stylistic differences into account. If you rely solely on translation, you miss out on the small details that make the biggest differences.
That said, translation has its place—depending on the market, the specific piece of content and your ultimate business goals. Both translation and localization are effective services that are essential to reaching audiences, which is why it's common to see top global brands, like Apple, Coca-Cola or Netflix, investing heavily in both.
"I'm Brazilian, so I'll probably Google something in Portuguese before I search something in English, and a lot of people don't speak English. So in those countries, it's just easier to search for information in your own language."

– Allan Formigoni, Lisbon-based content and email marketing manager at WeTravel
See also: Translation vs. localization: What's the difference and why should you care?
5 ways use language localization to grow your business internationally
Here are five language localization projects to start prioritizing in your global marketing strategy today.
1. Launch a localized website for your second preferred language market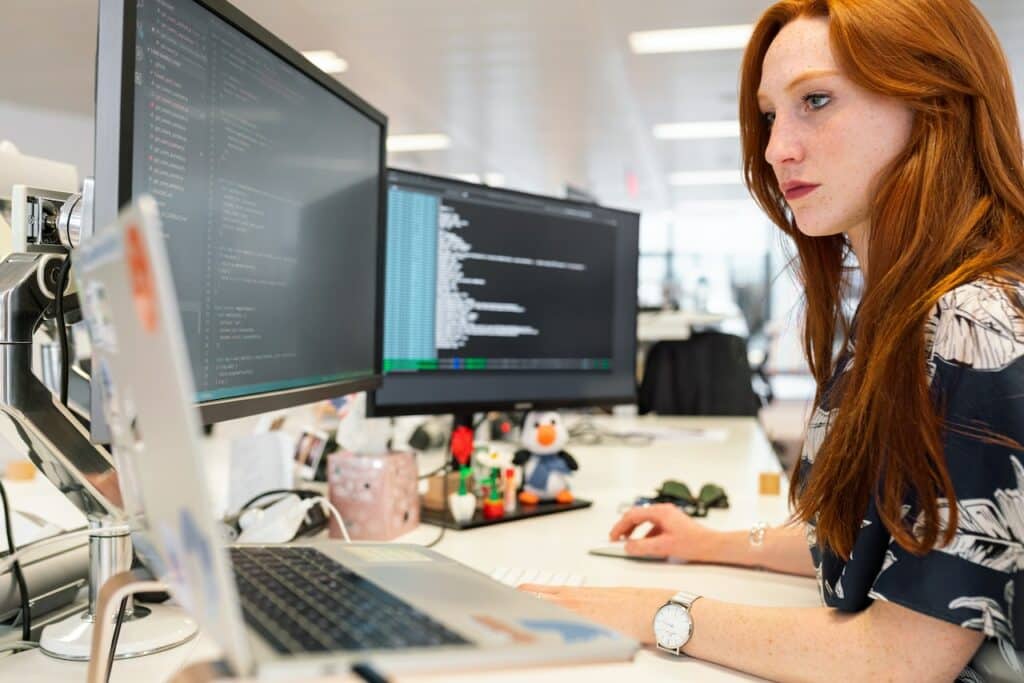 Localizing a website might seem like a daunting task, but it's easier and more necessary for a growing global brand than ever before.
The first step is to ensure your website's infrastructure is adaptable. Before starting any localization efforts, be sure to check which content management system your site uses and what the CMS documentation says regarding languages other than English. Languages which read right to left, like Arabic or Hebrew, might not be supported by your CMS.
Then it comes time to translate your website. A professional translation agency or editor can help provide an excellent adaptation.
See also: How to localize your website and why it matters
After website translation comes localization. This step ensures that every bit of the user experience is localized, from visuals and language to invisible elements such as alt text, metadata, error messages and call-to-action (CTA) buttons. Doing so can help with your international SEO.
Multilingual SEO can quickly get complicated. Which is why many companies work with professional freelancers or a specialized agency to craft high-quality localized content. 
See also: International SEO keyword research: A step-by-step guide
For example, that's why Spotahome, a global housing platform, sought out VeraContent to localize its website into six European languages.
"For me, it would be a lot more work—and practically impossible alongside my technical SEO tasks—to hire local freelancers for each language. The people at VeraContent know what I want, they're very clear in their communication, and the content they produce is perfect in every language."

– Mauro Agatone, SEO Specialist at Spotahome
We partnered with 12 linguists across Europe and produced 30 landing pages in just three weeks. The result? A 30% increase to traffic for sections of the website tailored to landlords.
For more on our success with Spotahome's website localization, read our client story here.
2. Localize your social media content
Since 72% of brand engagement and 66% of content impressions happen on local social media pages, it's clear that localizing social media content is a major step towards reaching your target market. Why? Because people want to see content in their language. 
However, as exciting as those results are, launching—and maintaining—local pages is a big decision that requires many resources and you need to know how each platform works.
We recommend brands don't jump into opening new social media accounts without having a solid strategy in their home market first. Then it's important to do the necessary research to know which new markets you should localize your content for (start with just a few) and how much it'll cost to launch a social media localization strategy.
If a brand is looking to maintain localized social media accounts, it's best to hire a global social media manager or an agency that can run all the accounts for them, as it's a highly complex process and you need to have the right team in place. There's a lot to keep on top of—from translation management to the entire localization process.
"For us, it's really important to keep as centralized as possible—in terms of having one team and one tool to manage everything—and within our team's expertise."

– Adriana Carles, head of content and social media at Ladenzeile
Here are a few resources you may find useful:
3. Set up an email campaign in the target language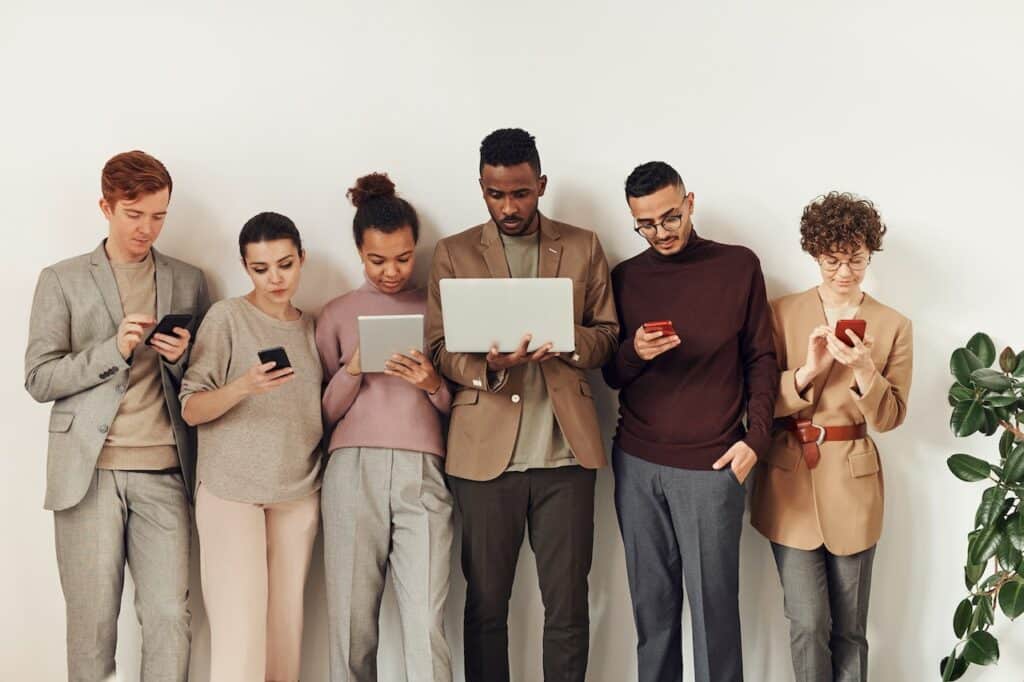 Did you know research shows there are over 4 billion email users, and 99% of them check their email once a day? In fact, the majority of email users will check their email before checking social media.
Email marketing is an exceptionally powerful and reliable way to reach your audience. And considering people prefer to read in their native language, multilingual email marketing can be well worth the investment.
Just as with other translation efforts, quality translations take time and resources.
Localizing emails goes beyond just the copy. It also includes using appropriate images and getting your delivery timing just right. Since newsletters are time-sensitive, you want to make sure they're sent on the right dates, seasons and even times of the day. An email about Father's Day sent out in June might make sense in America, but it will be poorly timed in Spain, Portugal or Italy, where Father's Day is on March 19th.
See also: How to run multilingual email marketing campaigns that convert
4. Run localized paid ads in your target market
If you're struggling to get your content seen in the midst of confusing algorithms, consider paid ads. Even if your content is performing well with great organic reach, paid ads can boost your conversions even further. A paid social media campaign is vital for large companies, but they're also a great investment for small brands.
But remember, you only have a few seconds to grab your audiences' attention on social media before they move on.
For a paid ad campaign to work, the message must be captivating. How do you accomplish this? With localized content. You'll see higher engagement and conversions if you offer promoted posts or paid ads in their language.
"Now that we're quickly advancing towards a cookie-less world where users are opting out of being tracked, advertisers need to stay very creative and think outside the box to ensure we keep our ads relevant."

– Joana Aina Sánchez, head of project management at VeraContent
Remember: If a brand creates a paid ad in a language, they must follow through with a localized website, operations and customer service. As Shaheen Samavati, CEO of VeraContent puts it:
"If you're creating an ad in a specific language, you're creating an expectation that you'll be able to do business with that client in that language. So you have to go all-in and the language should be part of your overall strategy."
See also: Paid social media campaigns: Best practices to get results
5. Start a multilingual blog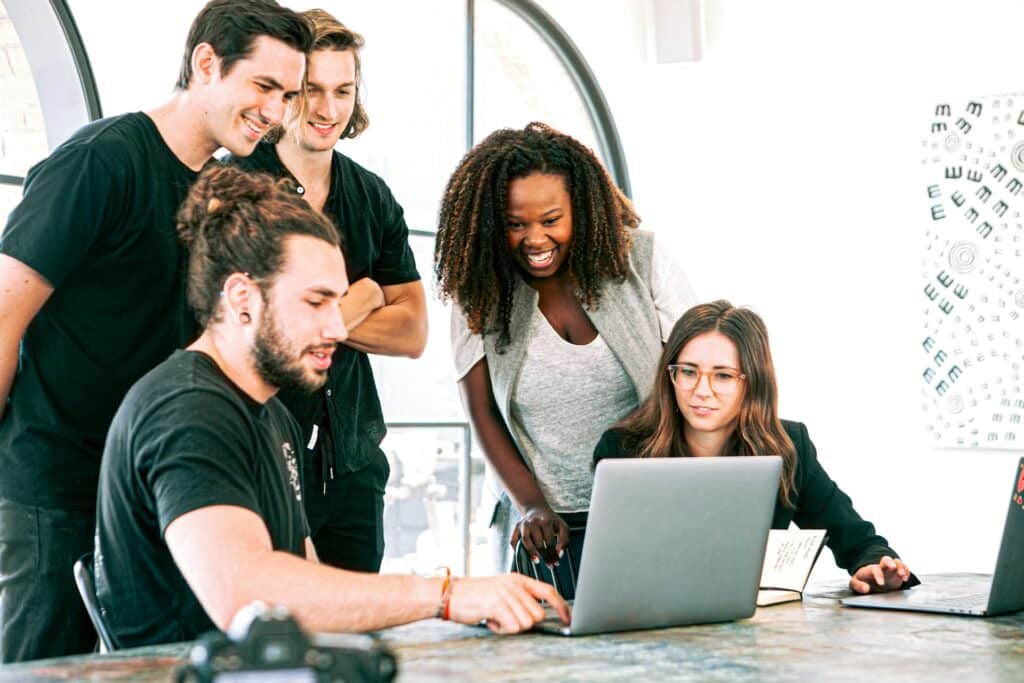 Starting a multilingual blog is another space to build trust and provide information for consumers. Blogs, webinars and podcasts are a clear choice for brands that naturally have a lot of storytelling and educational opportunities.
Multilingual blogs are a great potential space to adapt existing original content to new languages.
Pay attention to timing—not only for the sake of cultural relevance, but also so blog posts don't cannibalize each other. Managing a multilingual blog can get overwhelming, so we recommend creating a content calendar according to your multilingual content plan.
See also: 8 best tools for running an effective multilingual blog
How an agency can help you kick-start these language localization projects
These projects can grow your business to new heights and give you a real head-start on your competition. However, any language localization project requires resources and time to be done well.
Global brands already have a lot on their hands. If you're a global brand looking for help achieving multilingual marketing goals, consider partnering with a localization agency. At VeraContent, we have a vast pool of vetted linguists and years of experience creating amazing content for successful global brands.
If you're looking for help with your localization efforts, we would love to talk! Reach out to us today to find out if you qualify for a free content consultation.