Which Spanish language variant should your brand communicate in?
For example, if you're launching a TikTok channel or a podcast aimed at Spanish speakers, should the face and accent of your channel be a Spaniard, Mexican, Colombian or someone else?
While varying dialects aren't unique to Spanish, the choice of which one to go with is trickier than other languages. For example, with American English being the most dominant English variant, it's the common choice for brands targeting an international audience—even from many UK-based brands.
But with Spanish, there are several large consumer markets with very different varieties of the language, and it's not clear which variant to choose to appeal to all of them.
Keep reading for insights on how to make the choice from our team's native Spanish-speaking marketing experts. Plus, a few examples from successful international brands.
Is there such a thing as neutral Spanish?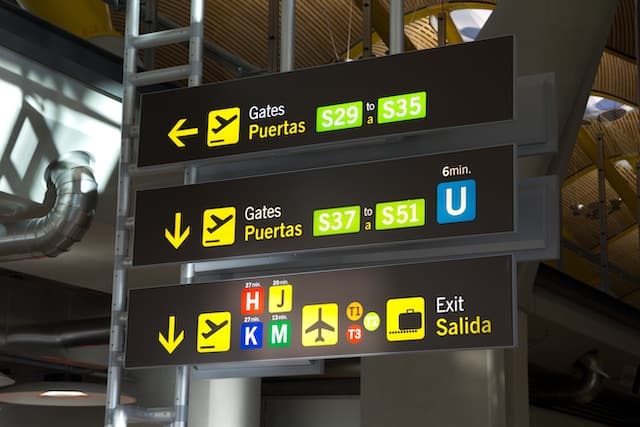 While Spanish speakers from any two countries will generally be able to understand each other, there are many variations within the Spanish language.
For example, VeraContent project manager Fernando Wierna, Argentinian-native living in Spain, often finds himself thinking twice before saying the below words when visiting other Spanish-speaking countries:
Car: is it auto, carro or coche? Locals will likely understand either way, but each country will have one they prefer.
Fridge: is it nevera, refrigerador, heladera or frigorífico?
Bus: is it ómnibus, colectivo, autobús or camión?
Of course, mix-ups in vocabulary don't just have the potential to cause confusion—they can also cause offense. For example, in Spain "coger" means "to get," while in Latin America, the word has a much more lewd meaning.
That's why some brands try to create content in standard Spanish.
"Standard Spanish" or "neutral Spanish" isn't an official language variant naturally spoken by anyone. Rather, it refers to the idea of standardizing Spanish so it can be understood by the largest number of people worldwide. It takes out any regional slang, idioms or expressions that might not be universal.
"All Spanish speakers are used to 'neutral' Spanish in mass media—TV, radio and newspapers. In fact, the style guide of EFE [the leading news agency in Spanish and the fourth largest in the world, with 82 years of experience] is one of the bedside books of Spanish journalists, translators, writers and editors. In this style guide, EFE states that, considering their great outreach, it's their responsibility to use homogeneous and unified Spanish."

— Irene Zamora, EN-ES translator and copywriter from Spain
The appeal of a standardized form of Spanish is:
Increased comprehension
Consistency
Greater accessibility
For more on the benefits and drawbacks of using Standard Spanish in content marketing, read our article: Standard Spanish: How to broaden your reach across Spanish-speaking audiences
Does neutral Spanish effectively reach global audiences?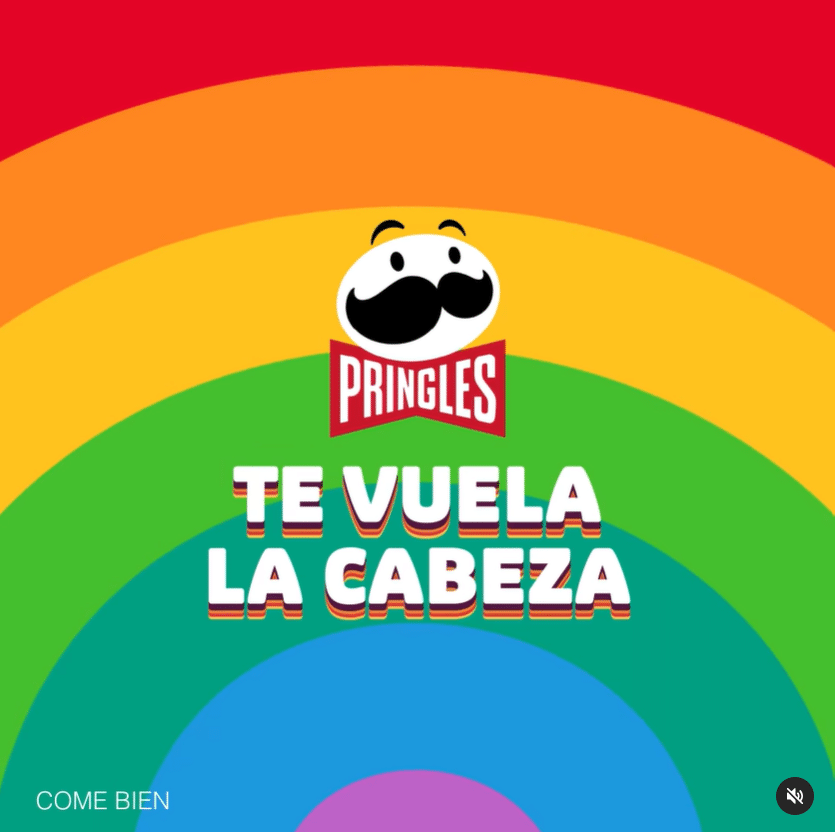 Attempting a neutral Spanish has two major downsides:
It can never be truly neutral. As Fernando Wierna puts it: "We can try to create the most neutral Spanish text possible, but it will inevitably sound foreign to some people."
When it comes to connecting with an audience emotionally, the efficacy of neutral Spanish in marketing materials starts to break down. Since you're wiping the language clean of cultural elements, like colloquial phrases, cultural pop references or idioms, the content will inevitably sound less genuine or evocative.
However, not all brands desire a humorous or conversational tone. Employing a neutral form of Spanish can be a good choice for technical, legal or educational purposes.
"Brands or institutions whose social media content is pretty serious and informative, such as NGOs, healthcare companies and multilateral organizations, might be able to use this variant since it's a good way to meet all speakers halfway. But I don't think it sounds truly 'neutral' to anybody. If the aim is to be close to your audience and sound 'cool,' you need your messages to reflect their everyday conversations, and you can't achieve that with a 'neutral' Spanish."

— Diego Martínez Fernández, Spanish audiovisual, marketing and technical translator
The bottom line: the more personality a brand wants in their content, the less universal it can be.
If neutral Spanish is not the right approach, what is? Let's look at the top Spanish language variants marketers select for global audiences, and how to decide which is the best for your brand.
See also: Spanish SEO: 4 things to consider before launching a strategy
What are the most common Spanish language variants to use in marketing?
Here are the major Spanish language variants brands are likely to use:
1. European Spanish
When people refer to European Spanish, they mean Castilian Spanish. It originates from central Spain, in the regions of Castilla-La Mancha and Castilla Leon. These regions are considered to have the most "neutral" accent in Spain.
Keep in mind, Castilian Spanish is not one-size-fits-all. Even within Spain, innovative brands are localizing into regional languages—of which Spain has several. Catalan, Basque and Galician, to name a few, are totally distinct languages from Castilian Spanish and have their own unique history and cultural heritage.

For example, VeraContent collaborated with international plant-based food company, Heura, to translate their Spanish website into Catalan, with great results.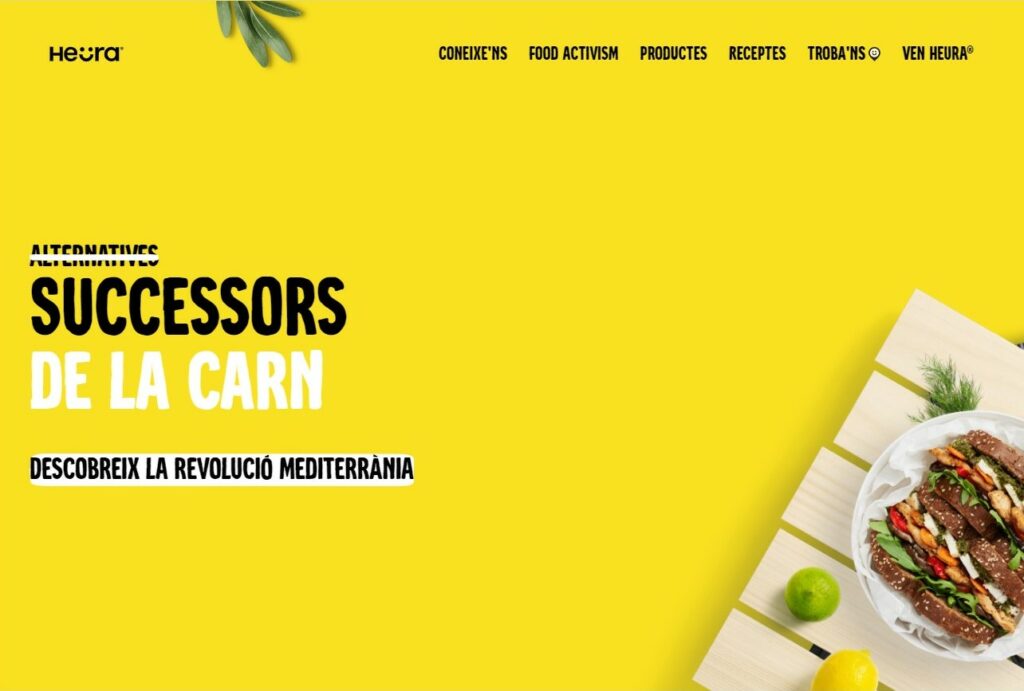 For decades, all audiovisual content in Spanish was localized by law. Regional languages such as Basque, Catalan or Galician were rarely heard in movies or other entertainment. As such, audiences in Spain are accustomed to Castilian Spanish as the default translation for most content.
As Castilian Spanish is one of the FIGS (French, Italian, German, Spanish), and is an official European Union language, it's the standard—and most commonly expected—choice for European businesses.
Although its population is smaller than some other Spanish-speaking countries, with 47 million people, Spain's GDP per capita is significantly higher.
See also: Content marketing in Spain vs. the US: 9 key differences
2. Mexican Spanish
Mexico is the most populated Latin American country with over 133 million people. Plus, the majority of Latinx people in the US are Mexican or Mexican-American.
As one of the first countries in Latin America to produce radio and audiovisual media, many native speakers across Latin America are accustomed to Mexican Spanish and consider it to be a relatively neutral Spanish accent. For these reasons, many multilingual businesses pick Mexican Spanish to create content in.
"What a lot of our international clients (often US companies) call 'standard' or 'neutral' Spanish for marketing content is essentially Mexican Spanish but taking out local vocabulary as much as possible so it doesn't sound too weird for someone in Spain or Argentina, for example."

– Shaheen Samavati, co-founder and CEO at VeraContent
3. Argentine Spanish
While Argentina is still recovering from a recently volatile economic past, it's now the third largest economy in Latin America with rapid growth in tech and sustainable energy.
Argentina has a population of over 46 million people. Most of the population of Buenos Aires, where the majority of the population and economic activity are concentrated, is of European descent. The capital also maintains strong cultural and business connections to Europe. In fact, consumer spending habits more closely resemble those in Europe than the rest of Latin America.
Spanish in Argentina is quite different from the rest of the Spanish-speaking world, and in a way that goes beyond vocabulary differences. Everything from the double "l" sound to second person pronouns to conjugation is different. Speakers also have a different intonation, due to the country's unique history of immigration from Italy.
Because of these linguistic differences, global businesses hoping to expand in this market would do well to localize extensively, especially in any audiovisual medium.
4. Puerto Rican Spanish
While Puerto Rico is a territory of the US, it's also predominantly Spanish-speaking. The island is a rich nexus of different identities.
"Many see Puerto Rico as the Caribbean extension of the US Hispanic market. For others, it remains a distinctly Latin American market, with customs and cultures that are closer to those of the Caribbean, Central and South America, rather than North America."

– The Curious Case of Puerto Rico Within the Marketing Landscape
Puerto Rico has a population of only 3 million people. About half the population speaks English. The most commonly spoken language at home is Puerto Rican Spanish, which has significant roots in Taíno, Spanish and English. Marketers consider Puerto Rico to be a "niche" of a Spanish-speaking market.
"Puerto Ricans don't understand the jokes or punchlines that would resonate in Colombia or Mexico and most of our citizens aren't fully bilingual, so the US Hispanic campaigns don't function on the island. Here we talk Spanglish—we are Latinos who have something extra and that is the US approach towards consumerism."

– Alan Taveras, CMO, Brand of Puerto Rico
But with growing opportunities and close ties to the US, many businesses valuing specificity target this unique, local market. In fact, many US companies find it valuable to send their marketing staff to Puerto Rico for one or two year stints, since Puerto Ricans are the second biggest Latinx/Hispanic group within the US.
5. Colombian Spanish
Colombia ranks third in Latin America's advertising market and has the second biggest population in Latin America—around 50 million people.
Online sales are growing rapidly in Colombia, up by 34% in 2020. With a growing middle class, improving internet infrastructure and consumers accustomed to buying imported goods online, markets expect e-commerce to explode in the coming years.
Colombian Spanish is another great choice for marketers looking for a Spanish language variant to work in. The Rolo accent found in the capital, Bogotá, is considered one of the easiest-to-understand and more "neutral" of Spanish accents, making it easy to apply Colombian localizations to other markets. But, just as with Spain, Colombia has a huge variety of dialects and accents within the country.
See also: Language localization: 5 ways to grow your business internationally
What about the more standardized, "Latin American" Spanish?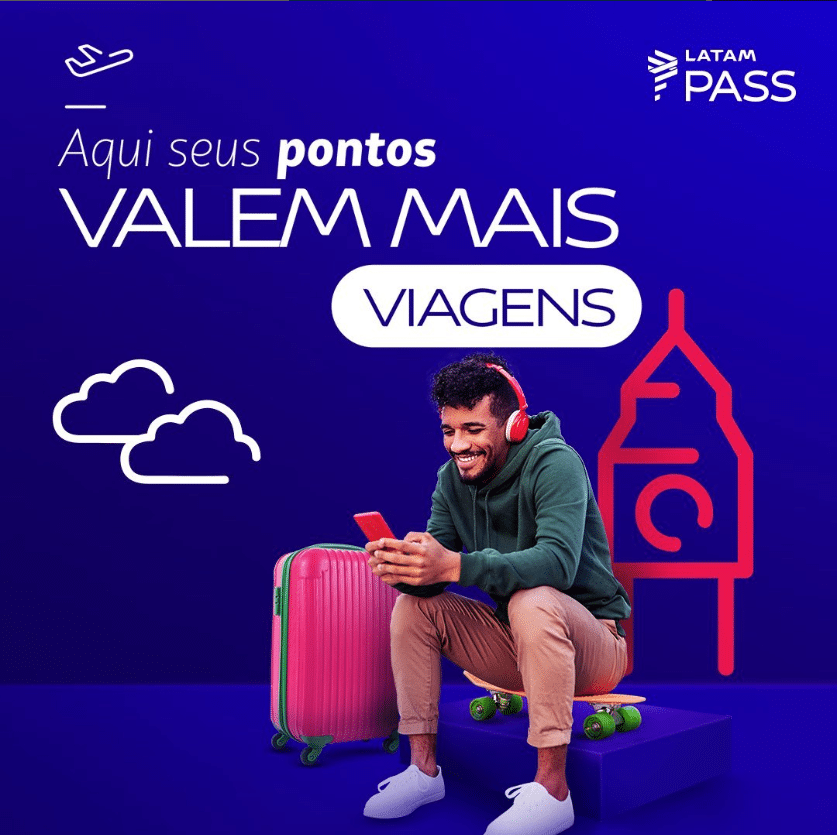 Latin American (or LatAm) Spanish refers to the standardized variant used across TV and radio broadcasts across North, Central and South America. It has roots in Mexican and Central American accents.
As with standard Spanish, it's a pan-Latin American standardization rather than an official dialect spoken by native speakers and it runs into some of the same drawbacks. In truth, there isn't really a difference between "LatAm" Spanish and "neutral" Spanish. They're essentially the same thing and both standardizations rely on Mexican Spanish as a foundation.
"I grew up watching cartoons such as Scooby-Doo dubbed in 'neutral' Spanish. However, that variant never seemed 'neutral' to me. It was definitely Latin-American Spanish, and pretty different to the language I heard everyday in 'real life' [in Spain]. Several Latin-American countries have criticized this made-up variant too, as they consider it a 'softened' Mexican Spanish that sounds artificial pretty much everywhere."

— Diego Martínez Fernández, Spanish audiovisual, marketing and technical translator
The benefits of a standardized Latin American variant is that it reaches a larger population than any one country—around 250 million people—and global brands can apply a single localization to 20 different countries.
Many global brands choose to create two Spanish localizations—one for LatAm and another for Spain
Many of our clients at VeraContent choose this route in their content marketing.
For example: Universidad Europea markets to prospective students in both European and Latin American Spanish. Every month, our team creates articles in both localizations.
See samples of our Spanish-language articles for Universidad Europea.
In 2022, we also opened the LatAm Instagram account for Sanicat, allowing the brand to localize more specifically to Latin American audiences.
While the content is similar across the two markets, there are slight differences in the language used on the captions, as well as different contests and regional promotions. For example, the brand did a Black Friday contest that was only for EU, UK and Turkey residents. So, we only posted about it on the Spain account and not the LatAm one.
See below an example from a Black Cat Awareness campaign that we worked on. While the images are the same for both markets, the captions are slightly different for the Spain and LatAm accounts.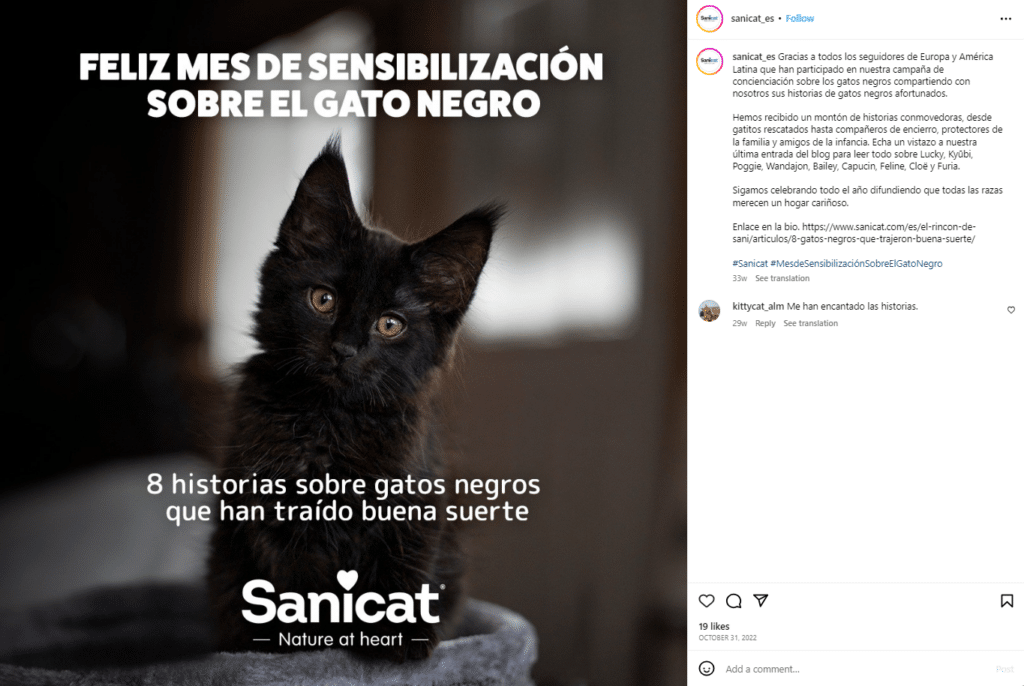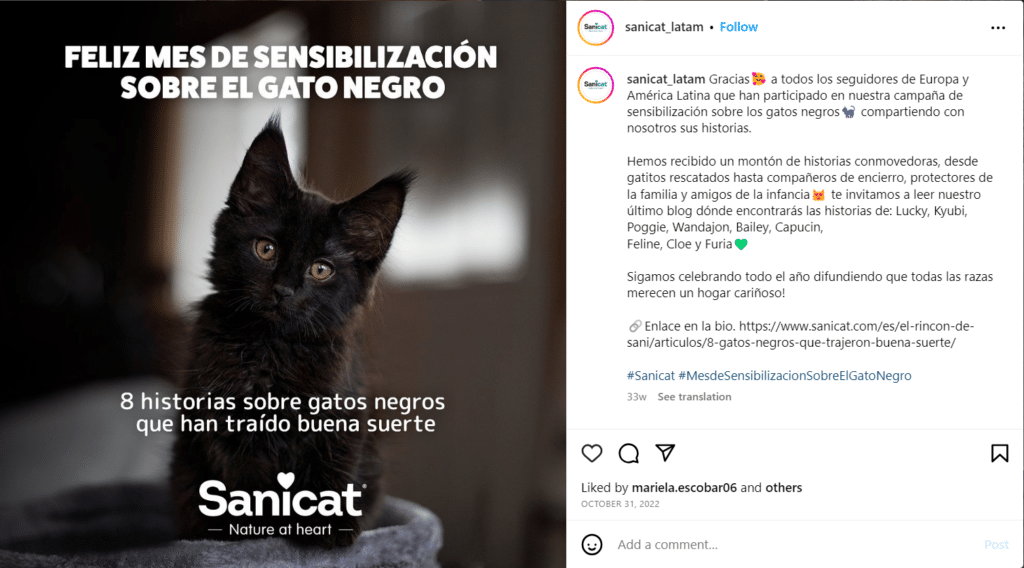 How do you determine what Spanish language variant will work for your brand?
With dozens of Spanish variants, what is the right approach for your brand?
If you want to sell to Bolivia, should you translate your content into Bolivian Spanish? What if you're selling to Bolivia and Mexico—would that same content work in both markets?
The most optimal choices would be to localize to every market or use a mix of several variants on your Spanish channels.
"To become a truly global brand, I would recommend mixing different variants in the same channel. It's a more expensive option, since you'd have to employ several content creators, but I believe the cultural differences among all the Spanish-speaking countries are big enough for the variant to be a barrier."

— Diego Martínez Fernández, Spanish audiovisual, marketing and technical translator
Provided you have the resources and budget, we recommend working with native-speaking linguists who work in your target markets. Local copywriters, translators and designers will intuitively understand how to connect with audiences in their region—pushing your content to the next level.
"I would advise any brand to hire local copywriters if they want to unlock the power of creative copywriting, especially in social media marketing. It's almost impossible to include cultural references, wordplays and idiomatic expressions that appeal to the Spanish-speaking world as a whole, from Mexico to Equatorial Guinea."

— Begonia Sampietro, Spanish linguist and copywriter
Freebie: Download our checklist and see if your brand is prepared for hiring, onboarding and nurturing relationships with freelance linguists.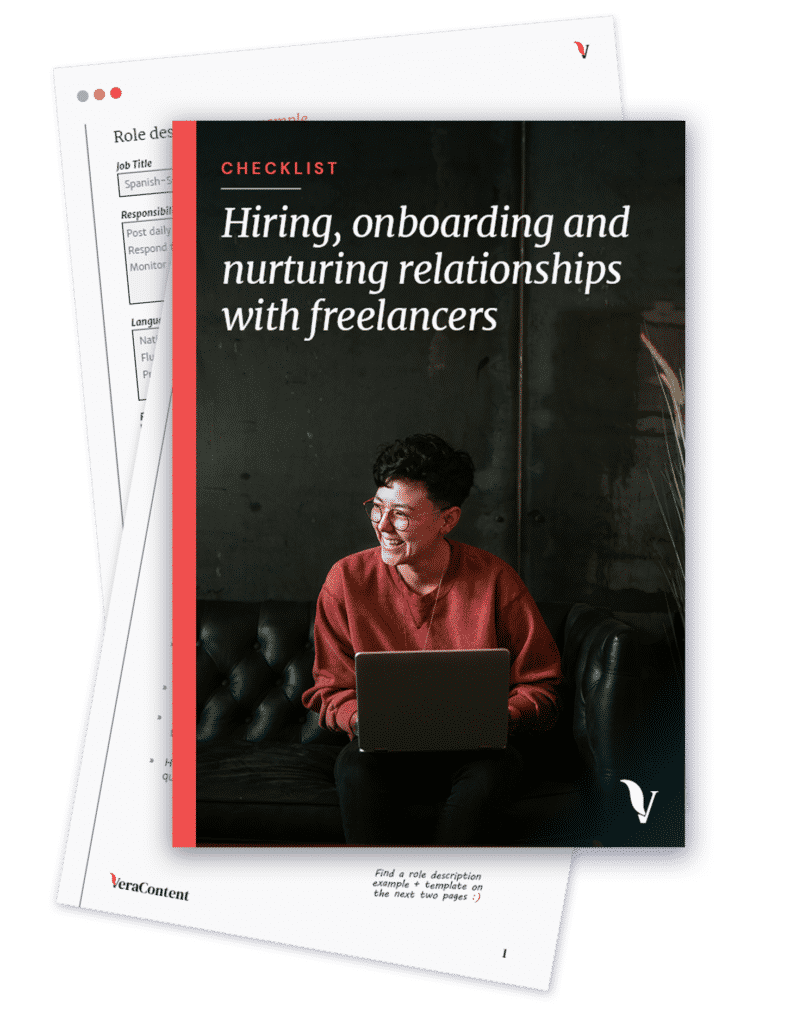 Get your free guide by filling in the form below!
If localizing to each market isn't feasible due to time or resources, then the second best choice is to pick one Spanish language variant that makes the most sense for your brand. Usually, this comes down to numbers. Of your company's target markets, which has the biggest population?
"If a brand wants to use a single variant, they should probably pick the one with more speakers and keep in mind that their marketing content wouldn't be that effective with people from other countries."

— Diego Martínez Fernández, Spanish audiovisual, marketing and technical translator
Which Spanish language variant is best for audiovisual content?
Even if written content is scrubbed of all local vocabulary, audiovisual content is another story. As soon as a native speaker opens their mouth, audiences will be able to hear their accent.
Castilian Spanish speakers are well-known for pronouncing c sounds as a th sound. To native Spanish speakers, Argentinian Spanish and Colombian Spanish sound extremely different.
Take a look at the example below to hear how drastically different Spanish localizations can sound:
"If they never hear their own accent in a channel, some speakers might assume that the content is not for them."

— Diego Martínez Fernández, Spanish audiovisual, marketing and technical translator
The Disney story: how the global enterprise handles localization
EN-ES translator and copywriter, Irene Zamora retells the initial localization failures of Disney:
"The first dubbing in Spanish was a disaster because the US producers didn't realize there were Spanish, Mexican and Argentinian voiceover actors working together on the same film, resulting in grotesque results. This led to rejection from both audiences, LatAm and Spain.

Walt Disney, famous for his talent for business, found a solution to avoid economic failure: subcontracting dubbing to studios in Spanish-speaking countries and choosing directors and voiceover actors who were native Spanish speakers.

Disney first began working with Argentinian creators, due to the Spanish Civil War ongoing at the time, but later moved production to Mexico.

In 1991, Disney decided to commercialize two different Spanish dubbings for the first time: one from Mexico (aimed at all LatAm audiences) and one from Spain. This practice is still alive nowadays, and set a precedent to the new trend of abandoning 'neutral' Spanish as the only option in the dubbing industry."

Relating it back to marketing, Irene says, "I have to agree with Disney's strategy in this case. I would have two different native speakers: one for LatAm and one for Spain."
But still, audiovisual content is not so easy to unify for a LatAm audience
When choosing content creators to work with across Latin American markets, including a range of accents is best.
Work with multiple creators, whenever possible, and seek diversity. Make sure your channels reflect the markets you're targeting.
Remember: at the end of the day, Spanish speakers want to hear their voices—and therefore, their cultures—respected and represented in the media they see.
"It's much easier for me to relate to a person that talks like me and uses idioms or cultural references that I'm familiar with, especially when it comes to entertainment or humor."

— Irene Zamora, EN-ES translator and copywriter from Spain
If working with a mix of influencers with different accents isn't feasible, then consider partnering with a local influencer who has a more "neutral" accent. Spanish speakers generally regard Colombian and Mexican accents as the "clearest" or most "neutral," alongside Andean, Venezuelan and Peruvian accents. 
"If the content is interesting, funny or appealing to me, I will follow the channel regardless of the variant they use. However, on a subconscious level, if a corporate account doesn't use my accent, then I might assume it's just not targeted at me, and I might skip their videos when they appear on my 'for you page.' After all, marketing content tends to be very local, and experiences and cultures in each Spanish-speaking country are pretty different."

— Diego Martínez Fernández, Spanish audiovisual, marketing and technical translator
See also: Audiovisual translation: How VeraContent approaches video translation
Explore your localization options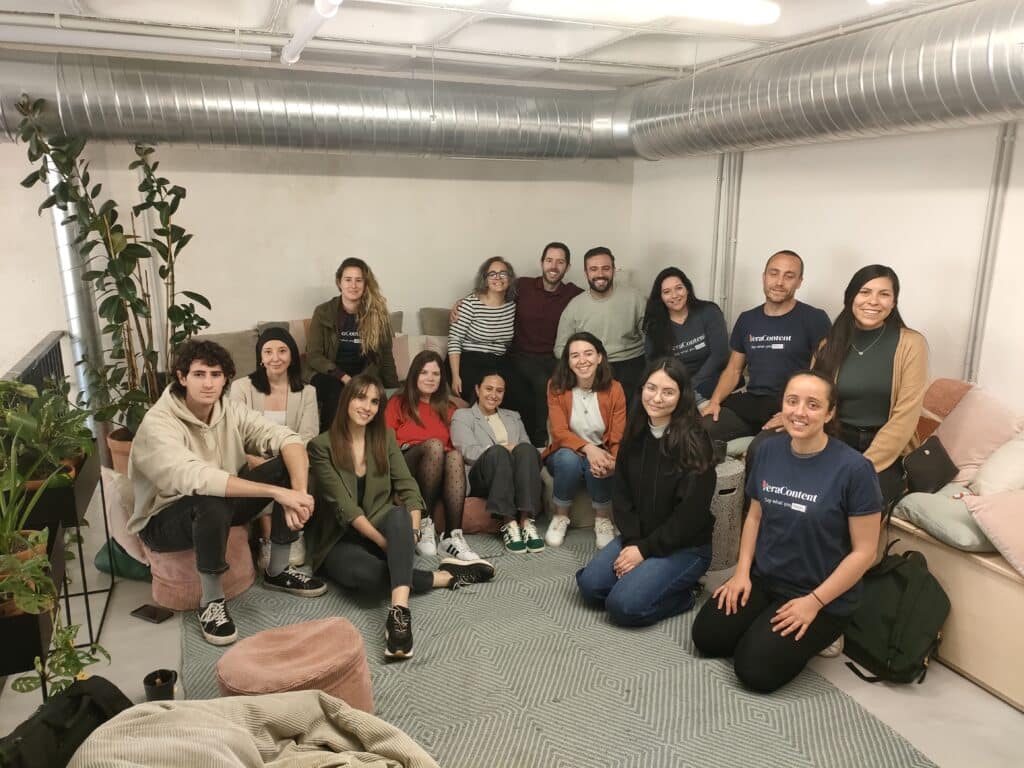 Whether you choose to create content in one Spanish variant or a mix of them, native-speaking linguists can help you successfully localize your content to each market.
At VeraContent, we help global brands strategize around what Spanish language variants to use as well as the level of standardization versus localization necessary. We work with your marketing team to first understand your goals and budget. Then we tap into our pool of vetted native translators to ensure each bit of content resonates with your target audiences.
Get in touch to see if you qualify for a free consultation to discuss your Spanish market goals and the best next steps.