At the moment we're seeing huge and rapid advances in all kinds of sectors, from health to EdTech to communication to design. I hope that it gives people a glimpse of what is possible and that we're able to carry this momentum forward for a long time to come."
Jessie Brechin is currently working remotely from her hometown of Edinburgh, Scotland, while the majority of her clients are based in Spain. She's the Marketing Director for VeraContent, a multilingual content agency, and also teaches Branded Content at IE Business School and Digital Marketing Strategy at Geneva Business School. Here are Jessie's key lockdown lessons, as well as thoughts on the advancements she's witnessing in the EdTech industry.
How has the lockdown impacted your industry/your clients' industries?
At VeraContent we work with clients across a wide variety of industries and countries, so the impact on our clients has varied substantially. The impact on our workload, however, has depended on the approach taken by each individual business. Some companies are cutting their marketing budgets, and others are actually investing more because they understand that content and communication are more important now than ever. All of our European hospitality, travel and tourism clients, for example, have been hit hard in terms of their normal revenue streams, but many of them are continuing to invest in localized content and social media marketing because they realize that keeping conversations going with clients is crucial for the long-term success of their brand.
I also teach marketing courses at two business schools in Madrid and the education industry has seen one of the most drastic changes. On a basic level, the day-to-day of teaching has moved online. The transition to virtual classes has posed challenges in the adaptation of content and finding ways to ensure engagement and deliver value. On a deeper level, however, we're starting to see the ways in which EdTech will grow as an industry and increase access to education globally. Online education has of course been around for a long time, but now all schools and universities will be challenged to differentiate by creating value beyond what they offer "on campus."
As more and more people are turning to remote education, we're beginning to see the benefits of the pressure to innovate. In-person pedagogical techniques have evolved rapidly in recent years, but online solutions weren't initially quick to catch on. Many of the tools that were popular for online education are quite dated. Solutions are evolving to make it easier to have real-time interaction between students and facilitators, and to allow dynamic group work for flipped-classroom learning. Improving the ways in which remote learning can be delivered has the potential to disrupt the education industry and open up access in an exciting way that wouldn't have been thought possible even a few months ago.
How has your work and daily life changed since the onset of the crisis?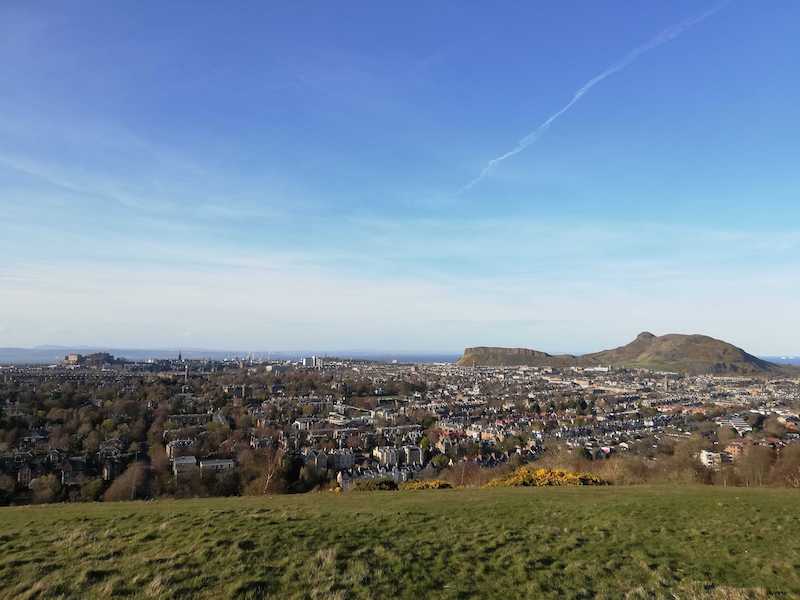 I was visiting my partner in the UK when things began to get more serious in Spain, where I'm usually based. After some consideration we decided to weather the storm together in Scotland so that we could be with/close to our families, so that's been a huge change! I feel incredibly lucky, however, that my workload hasn't been adversely affected by the pandemic. Teaching has changed in a logistical sense but the core of what I'm doing remains the same.
As I'm in the UK I'm still able to leave the house to go running and that's something I value a lot, particularly when I speak to friends, colleagues and students who aren't in that position. At the moment it's not clear when I'll be able to get back to Madrid, but I'm trying not to focus on the unknowns.
If you could have known this was coming a month in advance, what would you have done to prepare?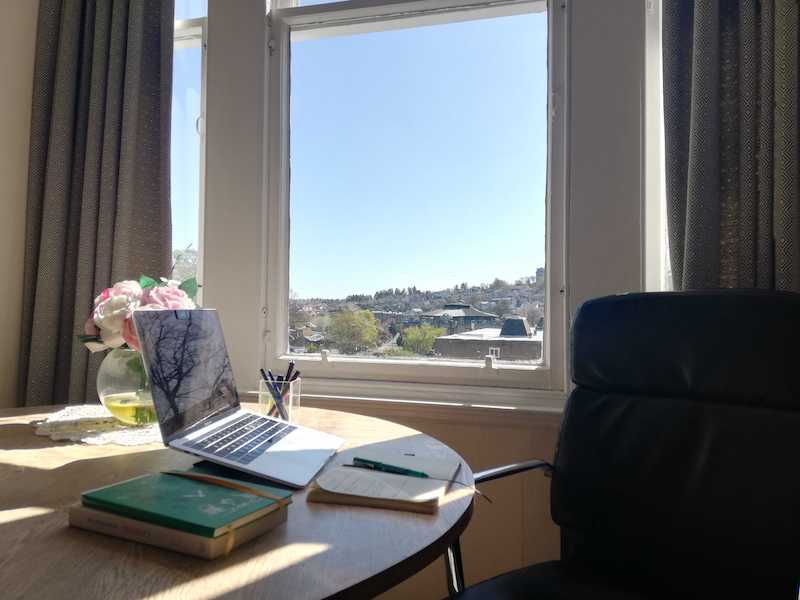 I perhaps would have packed a bigger suitcase for my "long weekend" in the UK, but professionally I don't know what I would have done differently other than retargeting marketing efforts to industries that are less adversely impacted at the moment. HealthTech, EdTech and all kinds of "to-your-door" services are booming, along with solutions that help make people's remote lives easier – it would have been a good ride to be a part of.
For VeraContent the change to 100% remote work wasn't difficult. Even the Madrid-based team only goes to an office two days per week, so logistically we didn't have to worry: everything was already in place. Not being concerned about how we could work remotely meant we were able to focus on how we wanted to work remotely. Perhaps a headstart on that would have been valuable, but I'm proud of the way the team has handled the transition.
I believe we've been able to increase the value we offer our clients at a difficult time: we've always operated with a philosophy of being an extension of our clients' teams, and now that everyone is working remotely we have been able to amplify that connection. We also hosted our first ever webinar on how to increase value for all stakeholders, which received great feedback from collaborators and clients alike.
We've also managed to maintain (as far as possible) the camaraderie and positive work atmosphere that is integral to our success as a company. Our internal training sessions have moved online and we have standing virtual invitations for coffee breaks and after-work drinks. We've even been able to share other skills with team members leading yoga sessions, guided meditations and more.
What are 3 professional takeaways that you'll carry with you after the crisis has passed?
1. Don't be too narrowly focused on your product or service when considering the value that you bring to your clients. The product you provide is only part of what you give to your customers or clients, and having the complete picture is crucial. A solid knowledge of your 'purpose' as a business allows you to adapt to any unknown with confidence and without losing the essence of your company.
2. Think global. Any business has the potential to be international, both in terms of customer-base and team distribution. No matter the industry you're in, you can bring value to more than just your physical customers, through digital products and virtual experiences. In the same vein, we're witnessing just how many industries could support remote workers, something that can exponentially increase diversity and inclusion. At the moment, companies are adapting out of necessity, but those that approach it as a permanent shift rather than a temporary solution will see the best results in the long run.
3. Innovation is more possible than we think. During a time of crisis, creativity and drive can flourish. At the moment we're seeing huge and rapid advances in all kinds of sectors, from health to EdTech to communication to design. I hope that it gives people a glimpse of what is possible and that we're able to carry this momentum forward for a long time to come.
What are the top 3 most valuable tools you're working with right now?
1. Slack! Keeping coordinated with the whole team is hugely important, now and always. We work with collaborators all over the world and having daily interactions via slack channels allows everyone to feel connected and remember that they're part of a team working towards the same goal.
2. Tomato timer. Over the past few weeks my work has been even busier than normal, which I know is a very privileged position to be in. At the same time, I'm in a different environment and my usual routines aren't able to keep me in check, focus me and make sure that I'm switching off at the right time. Tomato timer works on the Pomodoro technique and gives me that added structure I'd usually get from the office or other activities.
3. I'm relying heavily on fitness apps to keep me active. In the "real" world I go to different workouts and classes 5 times per week and I'm really missing it. Down Dog has loads of customisable HIIT, barre and yoga classes that I'm very appreciative of at the moment.
What advice do you have for others in your industry to get through these times even stronger?
Be there for your clients. They're navigating the same tricky times as we all are, and if you are able to be a valuable support for them now, you will be building a strong relationship for a long time to come. Staying accessible or even more responsive than before allows them to rely on you with confidence. Open up new ways of communication, such as shared slack channels to ensure that you're a steady presence in their day to day.
If your work has dwindled, use the opportunity to build a specialization. Many online platforms are offering free or heavily discounted courses at the moment, and taking advantage of them will pay dividends in the long run. A general digital marketing course, for example, has a lot of value, but specialising in a specific channel or industry will be a huge competitive advantage when opportunities start opening up.
Connect with Jessie Brechin on LinkedIn
Feature image by audiovisual producer Gabo Gertner, taken at our last Content Mix networking event back in February, held at VeraContent