The impact of the COVID-19 crisis has been felt across the world. Professionals at all stages of their careers have lost job security and will be forced to reevaluate their employment potential once the dust settles. But against a backdrop of stark employment statistics, many talented people are getting hired! Despite a landscape which may seem insurmountably grim, new opportunities are being created every day. Knowing how to position yourself will be essential in the post-COVID market.

As a writer specializing in career services, I have spent the lockdown working around the clock with job seekers. I've helped them to align their CVs and career narratives to fit into the jobs of the future, and many of them are receiving job offers. I've gathered a few trends in the industries that are hiring, as well as several best practices that job-seekers can apply to stand out from the competition.

Here are six uplifting stories from people I know who advanced in their careers during the current crisis.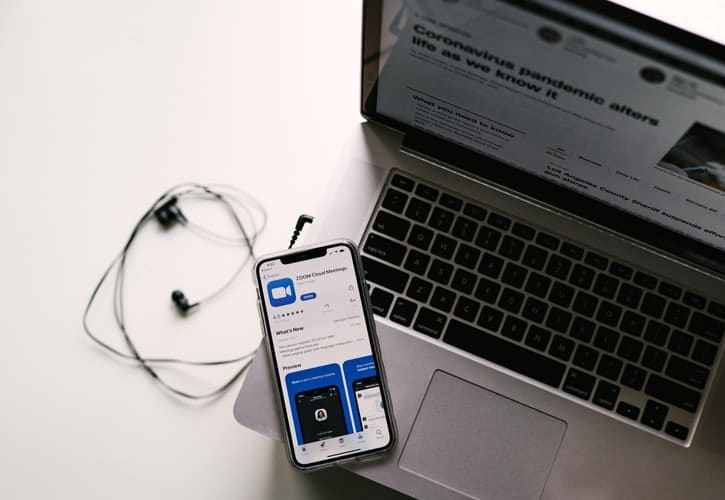 Allison Bush (EdTech)

Allison was hired by Lingokids, a Madrid-based e-learning startup, in February right before the lockdown began. At the onset of the quarantine, conventional classroom education was halted and the edtech sector had a new void to fill.

Lingokids users increased considerably, which allowed the company to avoid laying off any of their staff. While they didn't go on a hiring spree, they were able to employ a handful of new people and promote Allison into a leadership role, while she was still in her trial period, as a reward for her diligent remote work.
Cristina Gehre (Real Estate)
Before the lockdown began, Cristina Gehre was orienting herself to return to the workforce after a 13-year sabbatical. She began familiarizing herself with modern tools through a series of online courses, which was how she prepared to account for her sabbatical to interviewers if asked.

I helped Cristina to professionally remodel her CV from a chronological list into a skills-based structure that showcased fluency in German, Spanish, English and Danish. Not long thereafter, she had her LinkedIn profile optimized and learned best practices in navigating it.

When the lockdown began, many of her scheduled interviews were halted by hiring freezes. Undeterred, she remained committed to the cause and was ultimately hired by a boutique real estate firm in Madrid that recognized the value she'd add as a polyglot.
Anonymous (Intergovernmental Organization)

Throughout her schooling in locations across Europe and Asia, she was always an active participant in Model United Nations. She knew she wanted to work for the UN from an early age and made strides toward this goal.

She interned at other intergovernmental organizations, frequently attended training sessions, and gradually positioned herself as an expert in a specific area that would enable her to make a meaningful impact as a humanitarian worker.

While in lockdown in Lisbon, Portugal, she saw an opening in the branch of the United Nations that aligns with her specialization. Compelled to apply, she familiarized herself with the nuances of the UN's application process and sent the first letter in her native language.

Tip: When writing a cover letter for a UN vacancy, it is advised that one connect all of their individual experiences to corresponding UN Sustainable Development Goals (SDGs).

She added a second, professionally-edited cover letter in English, not long after she was invited to interview. With such high stakes, she received hands-on coaching prior, rehearsing dynamic answers to common interview questions with the STAR method.

She was delighted when she received the offer, making her lifelong dream a reality. She will be relocating to a new country to work on location at a later time.
Mary Kresge (Content Marketing)

Like many members of the international community, Mary originally moved to Spain to work as an English teaching assistant. During six years in that role, she used her spare time wisely by gaining new skills through online classes and internships.

When the lockdown began, she was instrumental in transitioning her school into the online space. With life outside on pause, she began contemplating her next steps and dived deeper into the course offerings of LinkedIn Learning. She also started incorporating writing into her routine.

She soon came across an internship opportunity at VeraContent, which would entail working as the assistant to Co-Founder and CEO Shaheen Samavati, in a blended on-location and remote role.

The recruitment process was relaxed and informal. Mary was a perfect fit for this position, both in terms of skill and culture. She is now being mentored by a role model and working alongside some of Madrid's most talented communications professionals.
Diego Salas (Customer Service/Gaming)

A multimedia creative professional who supplemented his income by teaching English, Diego took a hit when his classes were abruptly canceled due to the lockdown. Utilizing every resource at his disposal online, Diego sent out applications for work that could be done from home alongside his job as a freelance graphic designer.

He was invited to interview for a customer service role supporting the players of a massive multiplayer online video game. Widespread confinement has resulted in a surge of users for online games, which means more technical support staff are needed to ensure responses to their queries.

Diego prepared for the series of interviews by rehearsing engaging answers that utilized the STAR method. When the time came to deliver, his interviewer posed a disarming question: "Which superhero do you relate to most and why?" Diego's answer? Captain America, because they both share the trait of resilience.
Elizabeth Coffey (EdTech)

Prior to the lockdown, Elizabeth was an English teacher who was beginning to contemplate a career change. The lockdown motivated her to apply for new opportunities that blended her marketing background and knowledge of the education field.

An application through LinkedIn's Easy Apply feature got Elizabeth shortlisted for a role at a Spanish edtech company, Global Alumni Education. After a series of interviews, she was offered the position and informed that her employer had the resources to renew her immigration documents—which is a truly incredible occurrence in Spain.

Elizabeth had this advice for anyone seeking a career in edtech:
The big takeaway

Be imaginative when it comes to how your abilities can be of value in this period, often referred to as the "new normal."

For example, a videographer in my network developed an enticing pitch for new small business clients. He can create branded videos that showcase newly implemented social distancing measures, as businesses slowly reopen and need to position themselves as safe.

Linguists are familiarizing themselves with the nuances of medical writing, so that they can have a hand in the translation and interpretation of documents and lectures connected to COVID-19 developments and treatments all over the world.

Across these narratives, online education has been a recurring theme as both a tool of self-improvement and an emerging lucrative industry. All educators, especially language assistants in Spain, have already gained invaluable experience in implementing e-learning programs when they're needed the most.

I truly believe that diamonds are formed under extreme pressure, and despite the clear negative impacts of the virus, I am excited to observe the innovation that will emerge from this crisis.
---
This article was written by Daniel Catalan, a writer from Sleepy Hollow (NY) who takes a lot of pride in working remotely to showcase the achievements of global professionals by interviewing them and building their CVs/resumes, cover letters, and LinkedIn accounts to best reflect their competitive profiles. Visit Dan's website.