The Lord of the Rings movies are reported to have brought in NZ$42 million for the New Zealand economy. While this huge success helped popularize the concept of "screen tourism," it was by no means the first location to benefit from the big (or small) screen. Everywhere from Casablanca to Vienna to Kings Cross station in London have been positively affected by screen tourism. It's such a widespread phenomenon that it took center stage at the recent FITUR fair for tourism in Spain and Latin America.

While not the first, The Lord of the Rings was notable for being the largest screen destination, entirely unrivaled until the TV show Game of Thrones came out. The so-called "Game of Thrones effect" has had a marked impact on places including Iceland, Spain, Croatia, Malta and Northern Ireland.

There is huge potential in screen tourism for organizations in the hospitality and tourism sector but the market is becoming increasingly competitive and saturated. Now, more than ever, standing out requires creative and engaging campaigns to attract pop-culture holidaymakers to your organization. By analyzing one of the most successful screen tourism campaigns in recent times, we can identify the characteristics that made it so successful and apply them to our own initiatives.

The case: Doors of Thrones

Northern Ireland has enjoyed a huge upturn in tourism thanks to Game of Thrones. At its height in 2018, it was reported to be worth £20 million a year. Much of this income – responsible for an excess of 5.2% of GDP in Northern Ireland – can be linked to one campaign: Doors of Thrones.


It began with Tourism Ireland's team, led by Head of Marketing Communications Brian Twomey, creating a partnership with HBO. This proved difficult, as Twomey recalls in an article:
"It took about six months of discussion to identify the gatekeepers and get a buy-in into our vision. A big organization like that, you've got a team that looks after global marketing, you've got a team that looks after the legal aspects, you've got a team that looks after the show, you've got multiple stakeholders within HBO that have to be totally onboard with what's being proposed."

Eventually it paid off and a new partnership was born. But it wasn't until late 2015 that an unfortunate incident paved the way for one of the most inspired marketing campaigns in recent years.

There is a road in Antrim, Northern Ireland, lined on either side with brooding, centuries-old trees that bend toward each other, creating a haunting, woody corridor. It's known as The Dark Hedges – or The King's Road in the TV show – and its striking appearance made it famous as soon as the show aired. Some of these iconic trees were the victims of the 2016 Storm Gertrude that passed over the UK and Ireland.

Twomey and his team knew straight away that these trees would be very valuable to the fans of the show, so they began coming up with approaches about how they could use them. That's when they arrived upon a game-changing idea: they would turn them into doors. The team employed skilled illustrators and craftspeople to interpret each episode of the show's sixth season. These designs were then skillfully made into ten different doors which were installed in pubs in Northern Ireland near to famous filming locations in the show.

The results of the screen tourism campaign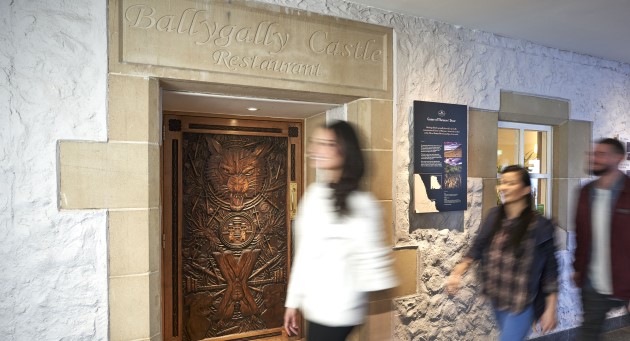 The campaign was, without a doubt, one of the most successful in recent times. On social media, they amassed a combined 17.5 million viewings, 250,000 engagements and enjoyed a combined total reach of 126 million people. In total, the whole campaign generated £17 million in earned media, helping spur on an 8% rise in tourism from the year before.

And the campaign also enjoyed critical success. They won a total of 35 different international awards, including an Outdoor Grand Prix award, a Gold at the Epica Awards, and 8 Gold and 2 Silver awards at the Creative Circle awards.

The factors involved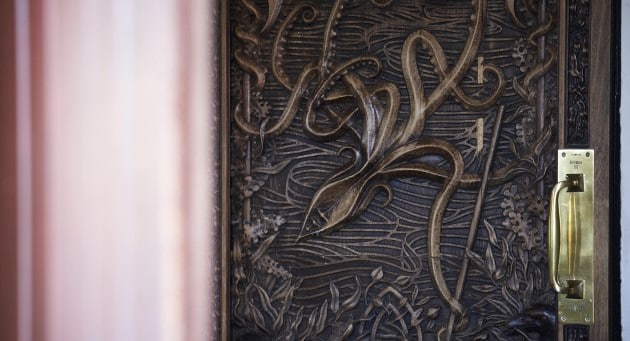 The TV show was filmed in many countries and each of them benefitted massively from the show. In 2010, a year before the show aired, Croatia reported nine million people visiting the country. In 2018, that had increased to 18.4 million people. Iceland saw a similar explosion in tourism, going from 500,000 in 2010 to around 2.2 million in 2018 and Spain – already a well-established tourist destination – saw a 15% increase linked to the show.

But not all movies and shows have the same commercial draw as Game of Thrones and can't rely solely on international hype to attract people. This is where the Doors of Thrones campaign stands out from the other countries where the show was filmed. Beyond simply tapping into fan loyalty, through creativity and ingenuity it transcended the popularity of the show itself and provided a groundwork for how screen tourism can be properly exploited.

There is much to learn from what Twomey and his team did with this campaign, and it is something that can be applied to many different locations where TV or movies have been filmed. In the next article, we will analyze all the factors at play that made this campaign stand out.