Service:
Sector:
Language: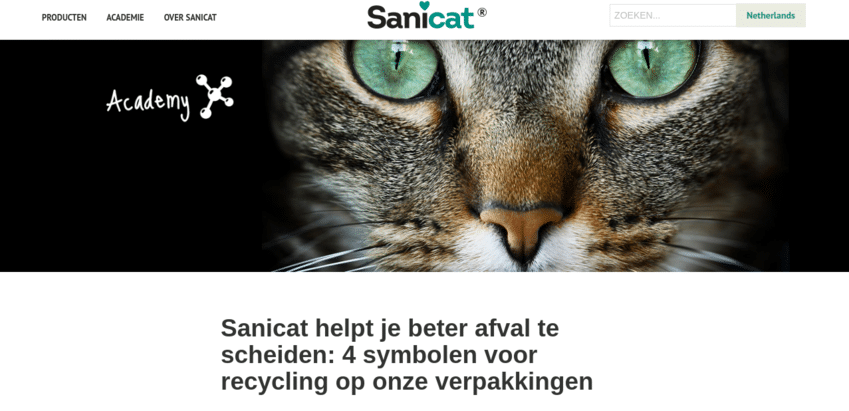 "Bij Sanicat zetten we ons ervoor in om goed voor de aarde te zorgen en zeggen we NEE tegen plastic. We kiezen voor nieuwe producten die enkel van duurzaam gecertificeerd papier en karton zijn gemaakt.

Wij weten dat jullie ook veel geven om de wereld waarin we samen met onze huisdieren leven.Toch zijn we ons er ook van bewust dat het niet altijd makkelijk is op de hoogte te zijn van alle adviezen die aangeven hoe je op de juiste manier afval moet scheiden. Daarom wil Sanicat je helpen om de symbolen op onze verpakkingen te begrijpen, zodat afval scheiden makkelijker wordt."
What we did:
Sanicat Academy is an informative blog about caring for cats. The end goal of the blog is to establish Sanicat as an expert in all things feline, and persuade readers to buy their products (primarily cat litter). This post, which we wrote in Spanish and then translated to Dutch, is about recognizing different recycling symbols on cat product packaging.