Service:
Sector:
Language: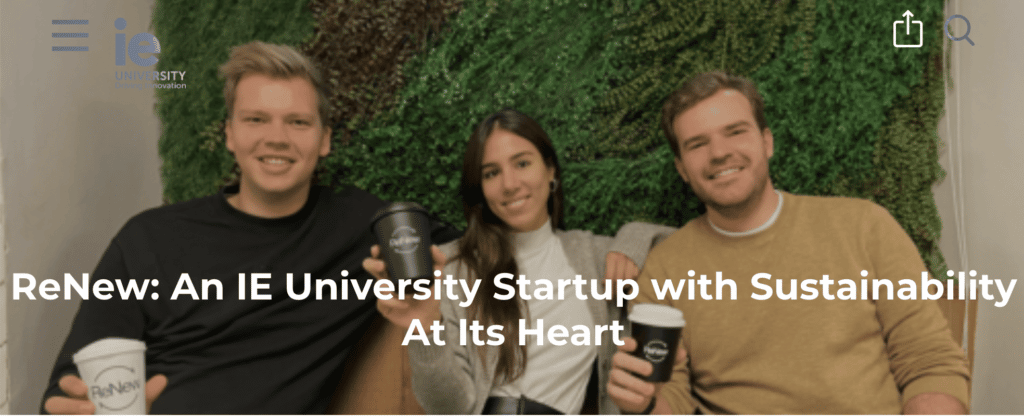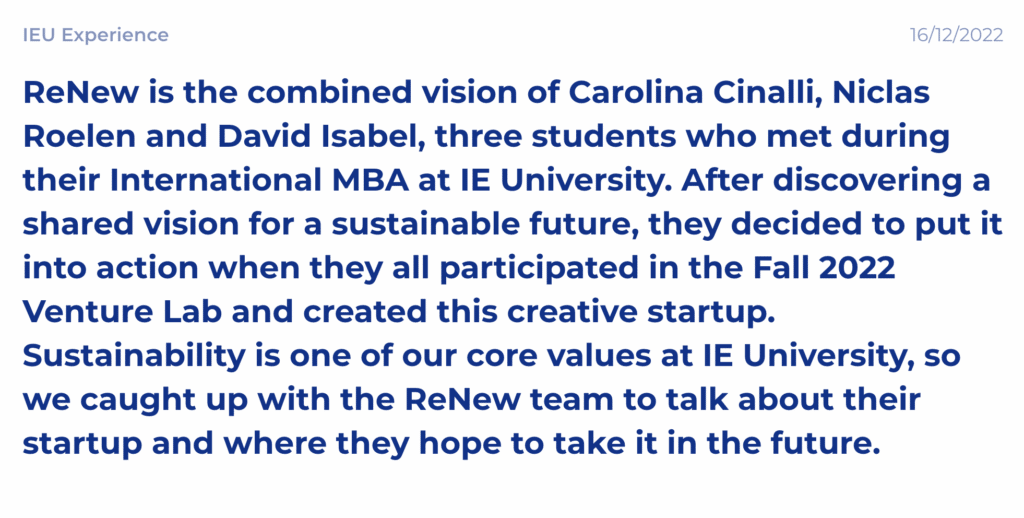 Read the full article we wrote for IE University >>
What we did:
A short Q&A style blog post for IE University's Driving Innovation blog about three International MBA students explaining their startup ReNew and where they hope to take it in the future.
ReNew is about fostering a circular ecosystem of 100% recyclable and reusable to-go cups to replace the conventional paper cup. ReNew was an idea made possible during their time at IE University and embodies a common core value: sustainability.