Service:
Sector:
Language: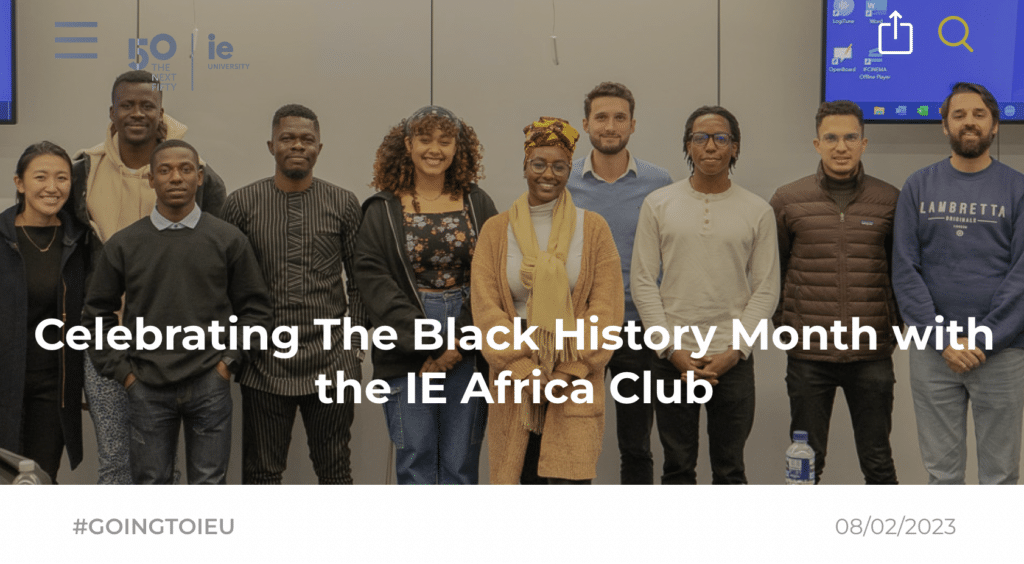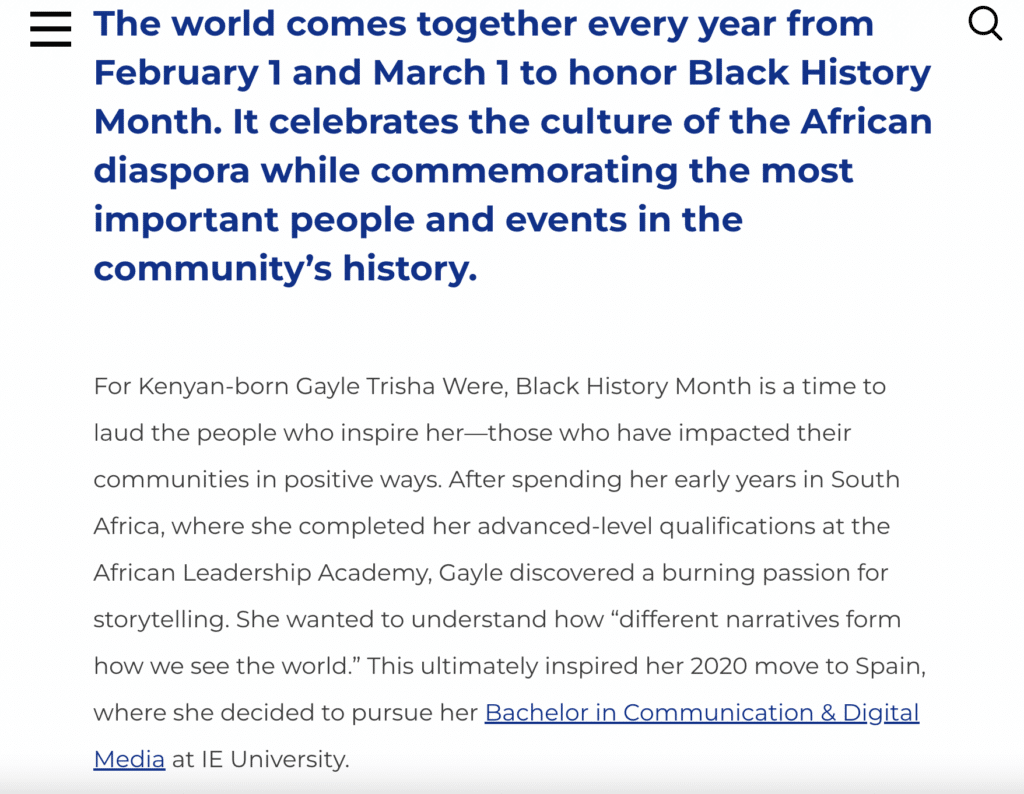 Read the full article we wrote for IE University >>
What we did:
We write several articles per month for IE University's Driving Innovation blog and conduct interviews with students and staff members.
We wrote this particular blog post to show how IE University celebrated Black History Month under the guidance of the IE Africa Club. Through an interview, we were able to highlight the president of the IE Africa Club's perspectives on the significance of Black History Month and her advice for how to observe it meaningfully.