Service:
Sector:
Language: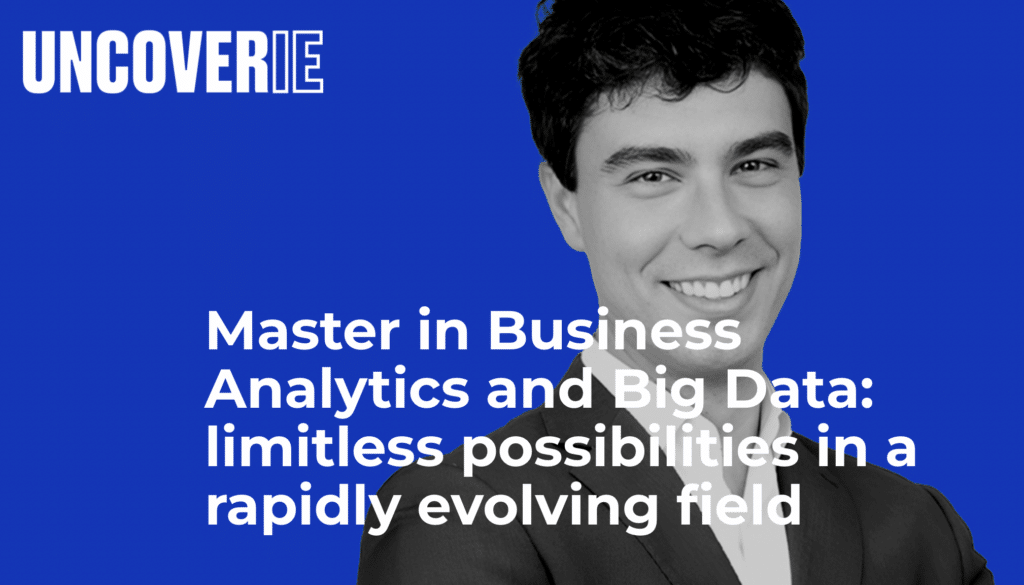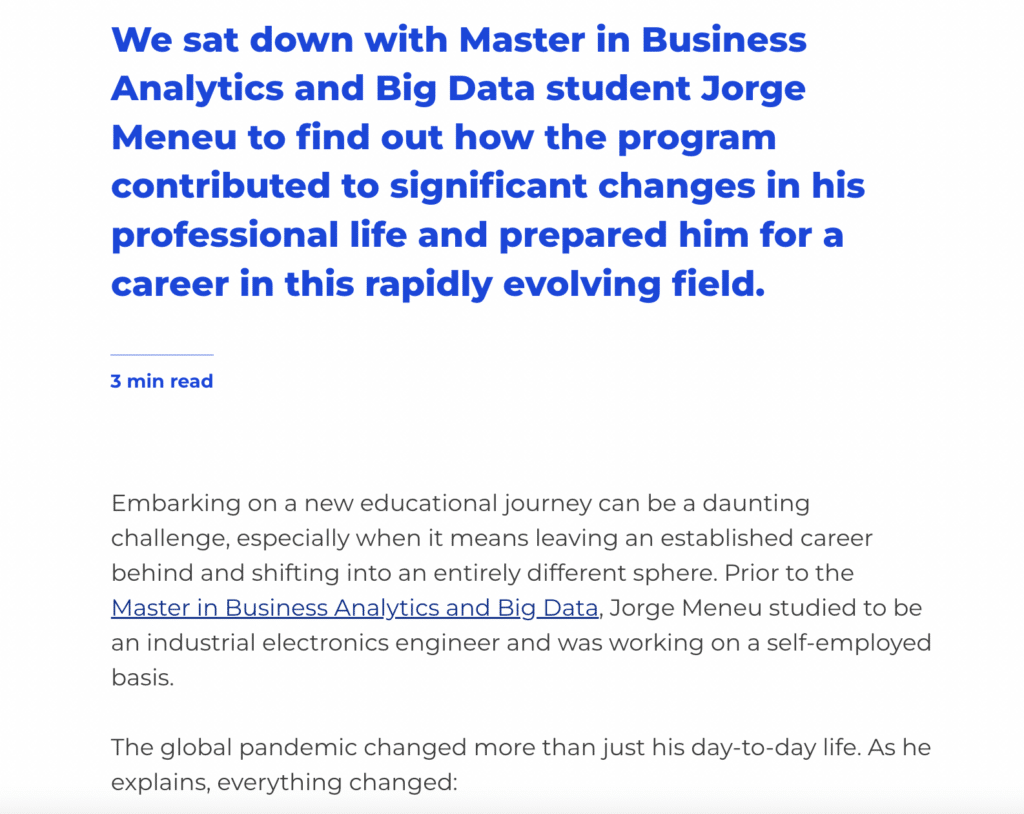 Read the full English article we wrote for IE University >>
What we did:
This is an example of the many interview articles with students and faculty that we write for IE University's blogs.
For this project, we were asked to hold an interview with IE University alum, Jorge Meneu, who has a very interesting success story to share. The purpose of the assignment was to then write an inspiring article for current and future students.
According to our project manager Scott Rose: "Let me tell you—this was such a fun interview and article to create. Jorge was the nicest, funniest, and most engaging person and it was so clear that he loved his IE University experience. It's great to be involved in sharing his story!"