Service:
Sector:
Language: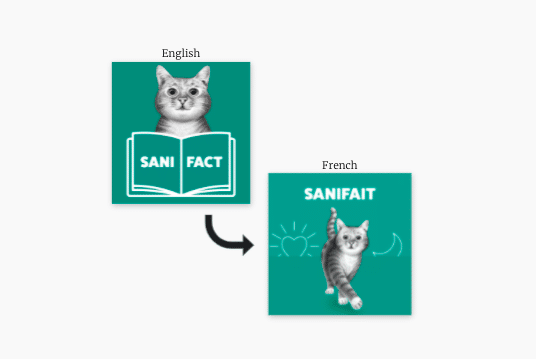 See original post on Sanicat's English account >>
What we did:
We regularly localize images and animations for Sanicat's Instagram and Facebook accounts in multiple languages.
In this case, you can see an example of an image that we localized from English into French. Our French linguist pointed out that a two-word translation would be difficult to understand for the target audience. We proposed changing the layout of the image to provide the best adaptation, and created the new image on the right.