Service:
Sector:
Language: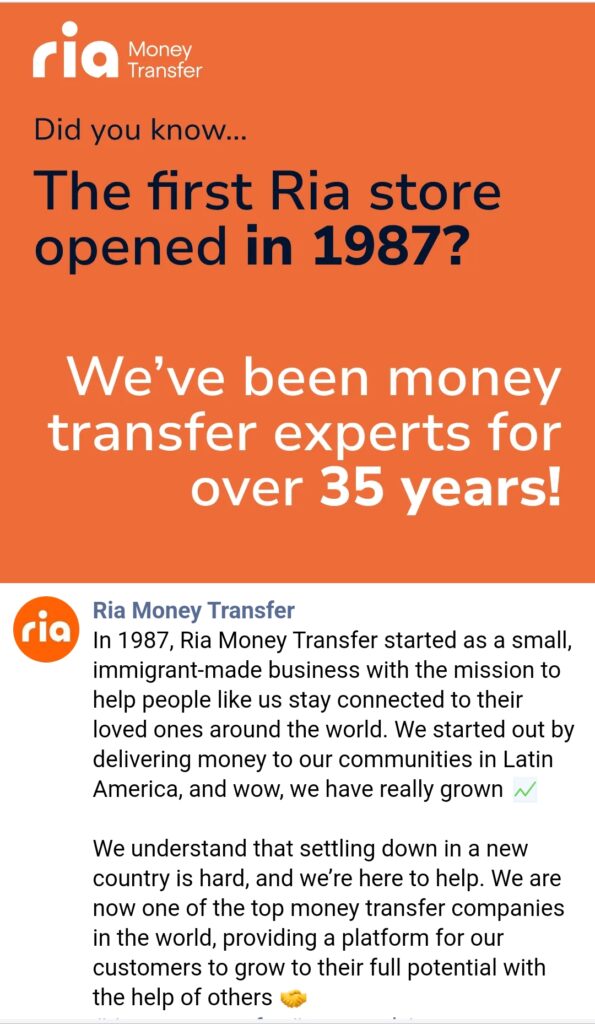 See the Facebook post we created for Ria in:
What we did:
In April 2023 we started working with Ria Money Transfer on their global social media strategy for Facebook and TikTok.
The goal was to create four main Facebook pages in their main four languages—English, French, Spanish and Portuguese—and create a strategy that aligned with their brand: close to their customers, down to earth, and aware of the difficulties that migrants have to face when they send money.
This particular post is one example of the types of content we create for Ria on a monthly basis, which includes copywriting and graphic design services in these four languages. It's part of a series that aims to pose engaging questions about Ria's story, encouraging followers to both learn about and feel more connected to the brand online.