This post was written by Jessica Farmer, who has firsthand experience with internships—albeit from the other side of the equation. She's currently a marketing and English writing intern at VeraContent.
It's no secret that internships can be highly beneficial both for businesses and aspiring professionals. But finding the best candidates isn't easy—especially in today's environment.
In order to optimize the internship experience, you have to attract applicants who are truly motivated to learn about your company and develop their skills.
In this article, I'll offer tips for how to get marketing interns who will not only benefit from a role at your company, but also provide real value in return.
How to find the best marketing interns for your business
If you want to attract the best interns, you'll have to make a concerted effort to seek them out. This is especially important if you're looking for specific skills or have special requirements in terms of schedule, location or work permissions.
Here are a few of the most effective ways to find potential interns in 2021.
1. Contact universities directly
One of the best ways to attract quality interns is by establishing relationships with universities. If their career advisors know that you're offering valuable internship opportunities, they'll recommend you to their top students and invite you to participate in career fairs, giving you a chance to connect with students directly.
This will also help you attract students from degree areas that match your needs. For example, if you're a tech company looking for a marketing intern, you might direct your efforts at business schools with a focus on technology. By contacting the schools directly, you can make sure that your opportunity is advertised to specific groups of students.
2. Build your reputation
Don't underestimate the power of developing a good reputation among students and young professionals, as well as their mentors and role models. You never know who's going to recommend your company—or not—to a potential intern, including interns you've hired in the past!
In fact, I found my current marketing internship through a student at my university who had previously worked at VeraContent. Hearing about their positive experience motivated me to apply, and the company already had an idea of what to expect from students at my university.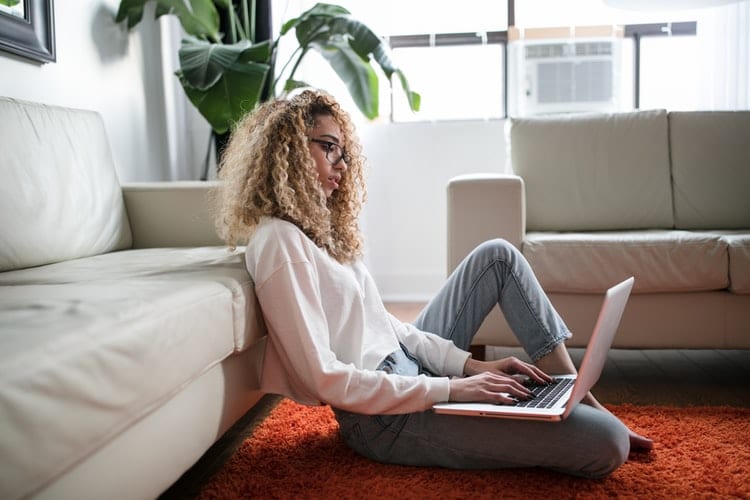 3. Help interns find you online
Have you ever received an email out of the blue from a potential intern who's passionate about your company? Cold contacts like this are often the result of good SEO. When people search for marketing internships online, you want your company to be among the top results.
One way to make this happen is by creating content with interns in mind. For example, VeraContent has a specific web page that's all about internships, which is optimized for the keyphrase "internships in Spain."
You can also ask your current or past interns to write testimonials or blog posts about their experiences. This will catch future interns' attention and give them an inside look into what it's actually like to work with you, in addition to driving website traffic.
4. Make use of internship platforms
There are several websites designed to connect interns and employers, which can be useful to attract a high number of candidates. The overall quality of applications may be lower, however, since this is a less personalized method.
To find international students, try Glassdoor, Internships.com, Idealist and Abroad Internships. If you're looking for students in Europe, check out ErasmusIntern.org, Spain Internship and Training Experience.
You can also promote your internship through Erasmus+, a program organized by the European Commission that grants students financial support to carry out internships in the EU. (Note: The Erasmus+ program no longer applies to students from the UK, due to Brexit.)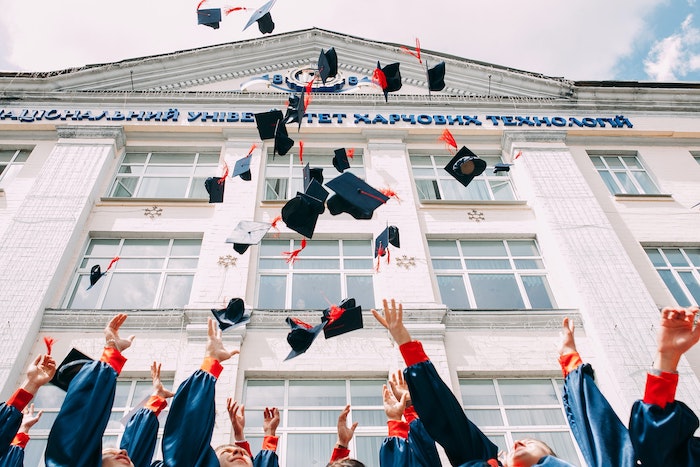 5. Promote your marketing internship on LinkedIn
LinkedIn is an increasingly popular tool for students and graduates as they enter the job market. From a company perspective, it's a great way to filter candidates based on specific universities, degrees or interests.
LinkedIn also cuts down the time spent reviewing CVs and cover letters, as the most important information is readily available on people's profiles. And the messaging feature makes it easy to communicate with promising candidates.
You might consider posting your marketing internship opportunity on LinkedIn and allowing people to apply through the platform.
How to optimize the application process
The internship application process should be clearly structured and challenging enough to fully assess interns' potential. Start by evaluating each applicant's CV, cover letter and/or LinkedIn profile to identify the most promising candidates, then proceed to the following steps.
Assign a sample task
First, have the candidate complete a task that they would actually be assigned during the internship. Assignments that involve copywriting and the use of various digital platforms are especially useful when seeking marketing interns.
For example, one of VeraContent's internship application tasks consists of transcribing part of a real podcast interview using Otter.ai, then writing a summary on Google Docs and crafting copy for LinkedIn. This test combines various skills that the actual role requires.
Remember: Your test should take around one or two hours in total; it needs to require some commitment, but it's also important to be respectful of candidates' time.
Don't be too harsh when assessing the test—after all, the point of an internship is to learn and improve. You're looking for potential, not perfection.
Conduct an interview
If an applicant does a good job on the test assignment, schedule an in-person or virtual interview to get to know them better. During the interview, make sure you explain what the role has to offer, clarify your expectations and ask pertinent questions.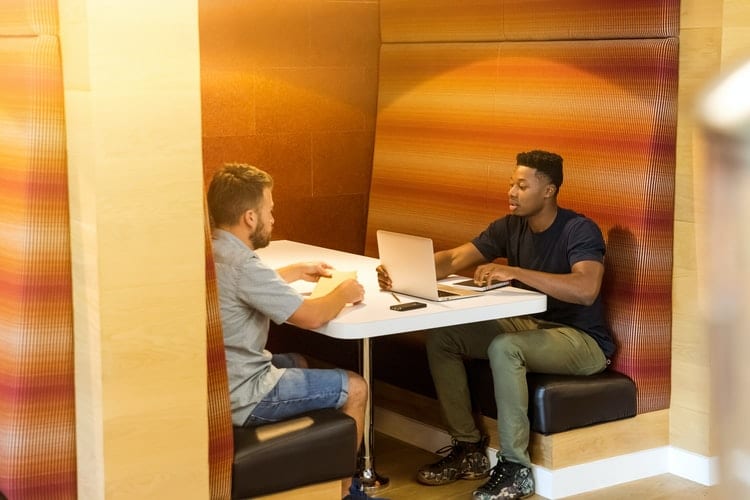 Encourage the candidate to ask questions about your company, too. Some of the most important qualities to look for are passion and dedication—and if they don't seem very interested or enthusiastic, they're probably not genuinely interested in the role.
Follow up quickly
Try not to spend too much time making a final decision. If you wait too long to offer the position to your first choice, they may accept another opportunity in the meantime.
Make sure to follow up with unsuccessful candidates as well, and provide specific feedback on their test assignment and interview if applicable. Constructive criticism is highly valuable for young professionals, and it's the least you can do after they've taken the time to complete the application process.
So you've found a great marketing intern—now what?
Once you've successfully attracted applicants and chosen the best candidate, it's time to deliver on the promise of an exceptional internship. If you play your cards right, it can be a positive and rewarding experience for everyone involved.
The most important thing is to set clear expectations and maintain close communication. Internships are all about growth and development—don't forget that your goal is to help each intern evolve, and prepare them for a full-time position (maybe even at your company).
Remember to be consistent with this process so that you have a steady stream of internship applicants. Most students set up their internships several months in advance, so when a new marketing intern is starting, it's already time to start recruiting the next one!
---
You may also be interested in reading: Why you should hire an intern in 2021 – and how to optimize the experience