Podcasts have seen explosive growth in popularity in recent years, and multimedia experience is something more and more employers will be looking for. If you don't have the opportunity to experiment with audio in your current role, starting your own podcast can be a great way to get your feet wet in the medium.

And, the great news is it's not that hard to get started. Thanks to the easily accessible tools available today for recording, editing and distributing audio content, it doesn't take much more than time, motivation, a laptop and internet access to launch a podcast.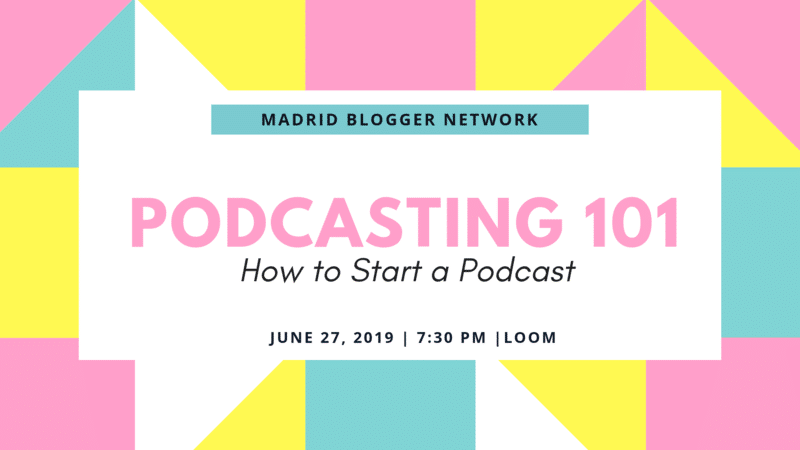 I recently attended a Madrid Bloggers Network event, where podcasters Marietta Sandilands and Cepee Tabibian shared how they got started with the medium. Both took a super low-cost approach and managed to produce quality work and attract hundreds of followers in a pretty short amount of time.
Marietta Sandilands, founder of Project Pod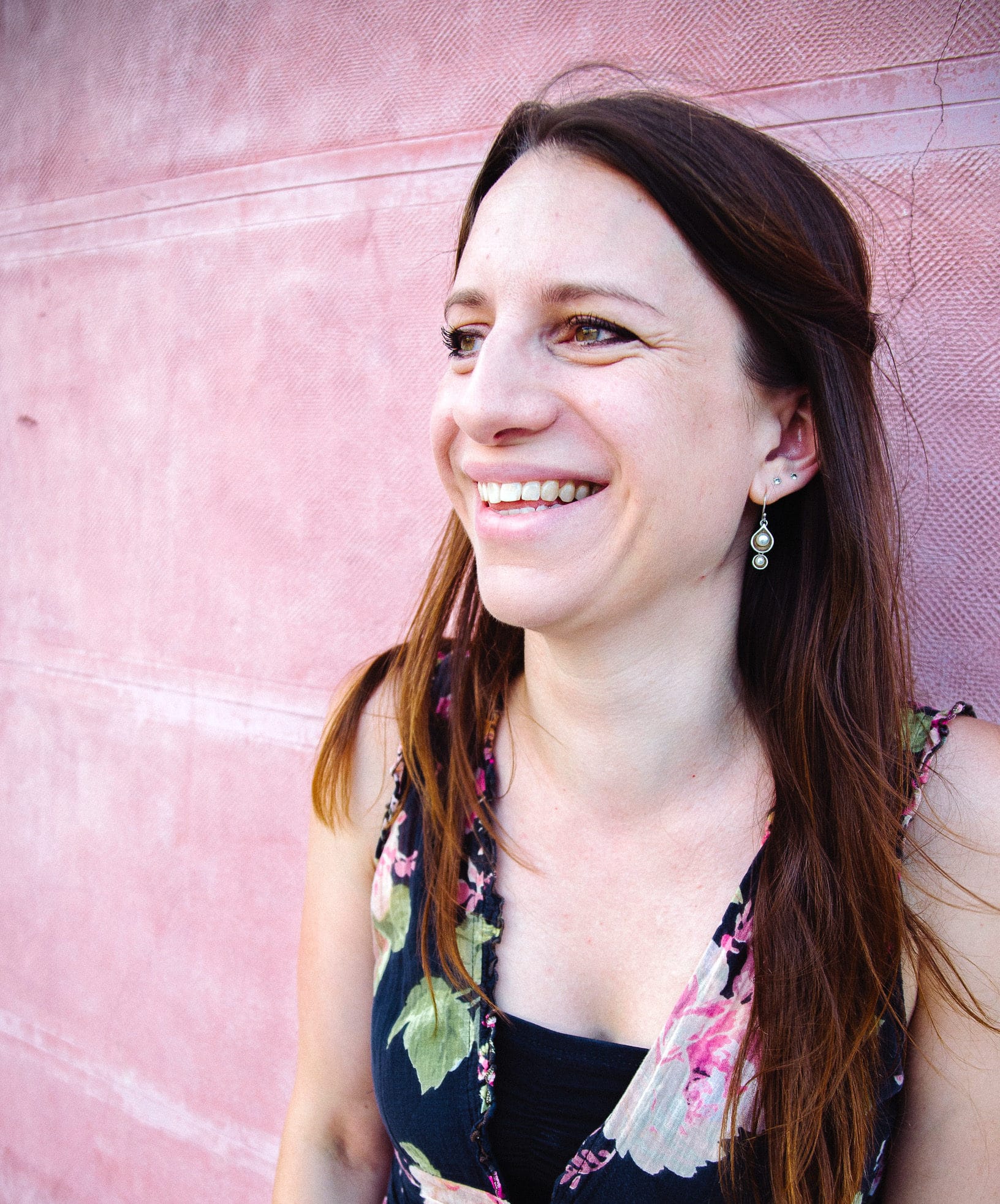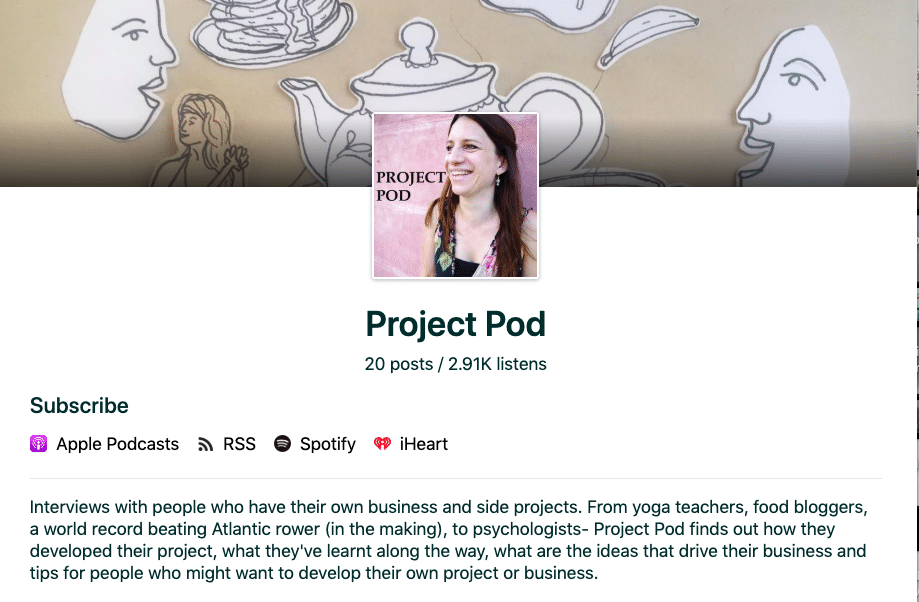 Marietta's podcast is called Project Pod, where she interviews people who took a chance on going out on their own. She's interviewed people who have started their own yoga school, created a popular food blog, or even taken on ambitious world-record beating attempts.
With her background in psychology, she's great at getting people to open up in the interviews and share personal insights. I know, because I was featured on Marietta's podcast myself! Marietta started her project as a hobby because she loves podcasts and learning about people. She wanted a reason to set up in-depth interviews with people she found interesting. She wasn't so concerned about listenership or earning money. She just wanted to put herself out there and try something new. She's been publishing her podcasts monthly for over a year and has slowly grown a following. It also helped her transition from her career as a psychologist in the UK to doing content work for brands, which she can do remotely from Madrid.

Cepee Tabibian, founder of She Hit Refresh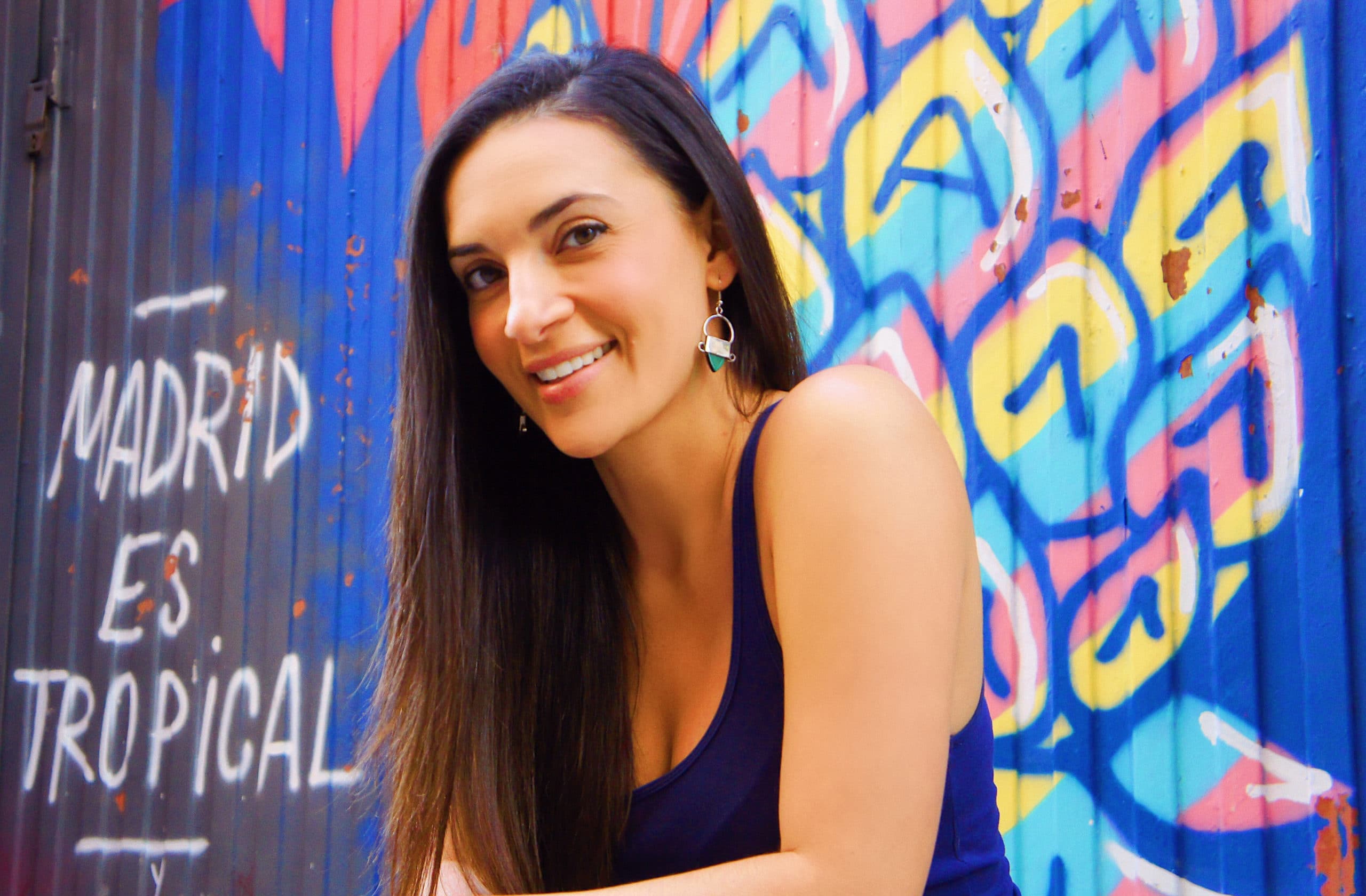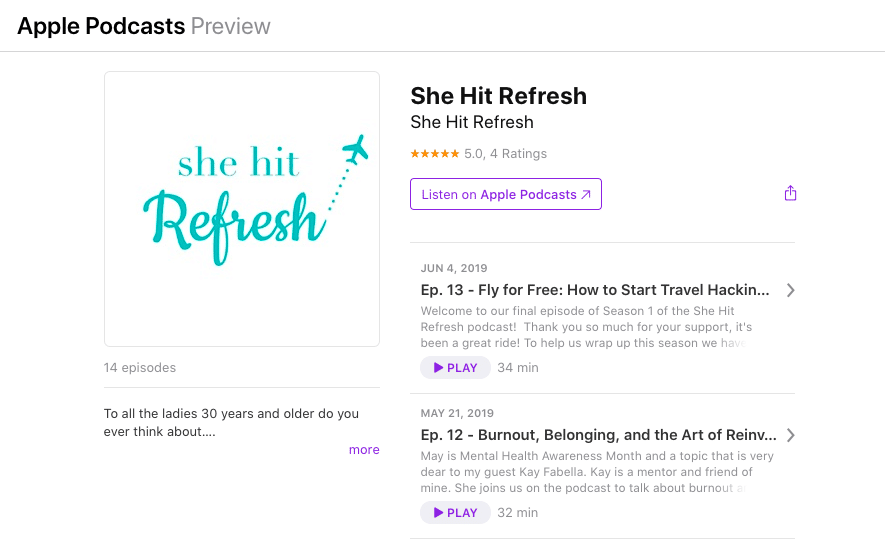 Cepee started her bi-weekly She Hit Refresh podcast as an extension of her successful online community, also called She Hit Refresh. She thought it would be a great way to engage her users, let them hear her voice, and extend her reach. By interviewing other influencers in the community; they would share with their networks. Cepee just recently launched her podcast, and she got early listenership mainly by promoting in her existing Facebook community with over 4,000 members. Having her own podcast is one of many ways that Cepee has raised her public profile, which is part of what's made her a sought-after social media and content consultant.

Here you can see Cepee and Marietta's full presentation, as well as a handout that they shared. Meanwhile, I'll go a bit more in depth on the specific recommendations they gave for getting started with a Podcast. And I'll also chime in a bit with my own limited podcasting experience!
Finding a podcast hosting platform
A podcast hosting platform is a place where you can organize all your podcasts, titles and show notes, and push it out to different services, such as iTunes and SoundCloud. Learn more about why you'll need this service, and check out this extensive lists of different hosting options.
Here's what our friends Cepee and Marietta recommend:
Selecting a microphone
Cepee and Marietta said a good quality, stereo microphone generally costs between 80-150 euros, and you can see some additional recommendations they compiled in this handout. An alternative option is to just use an app on your computer or smartphone to record, using the built-in microphone. It's a good way to get started; and then you can invest in better equipment later.
Two types of microphones to consider:
Setting up a way to record phone calls or video conferences
By using video conferencing software, you can record the audio to use in a Podcast. A few options:
Marietta shared a story of scoring an interview with a very high-level person; but when they weren't able to connect via Zoom they gave up and weren't willing to reschedule the call.
Both she and Cepee recommended having a backup option for recording in case you have technical difficulties with one platform.
I used to appear on the Tech.eu podcast, which didn't use an interview format. It was a conversation over Skype with a colleague of mine, and if there were problems, we would start over or schedule another time. (Note: We didn't know about Zoom back then, and we used to each record the podcast individually, and then splice the audio together to address the quality issue.)
However, for an interview-style podcast, I'd recommend looking into software and devices that can record a normal phone call as a backup, in case there are Internet connectivity problems altogether.
Choosing your schedule and format
Establishing an editing process
Both Marietta and Cepee recommended using free editing software. They said it can take 4-6 hours to edit themselves, taking out the ums, cutting irrelevant bits, stabilizing volume and things like that. For an experienced professional, it'll probably take less time, so you might consider outsourcing this job.
Ready set… get recording!
We all know how important it is to have a stellar portfolio for landing content creation gigs. If you've already experimented with blogging and social media; starting your own podcast can be a great next step to demonstrate your content creation skills. If nothing else, Marietta noted that it's a great way to learn more about yourself and become a better content creator and presenter.
Check out our new podcast The Content Mix, featuring daily interviews with content and marketing professionals across Europe!