Service:
Sector:
Language: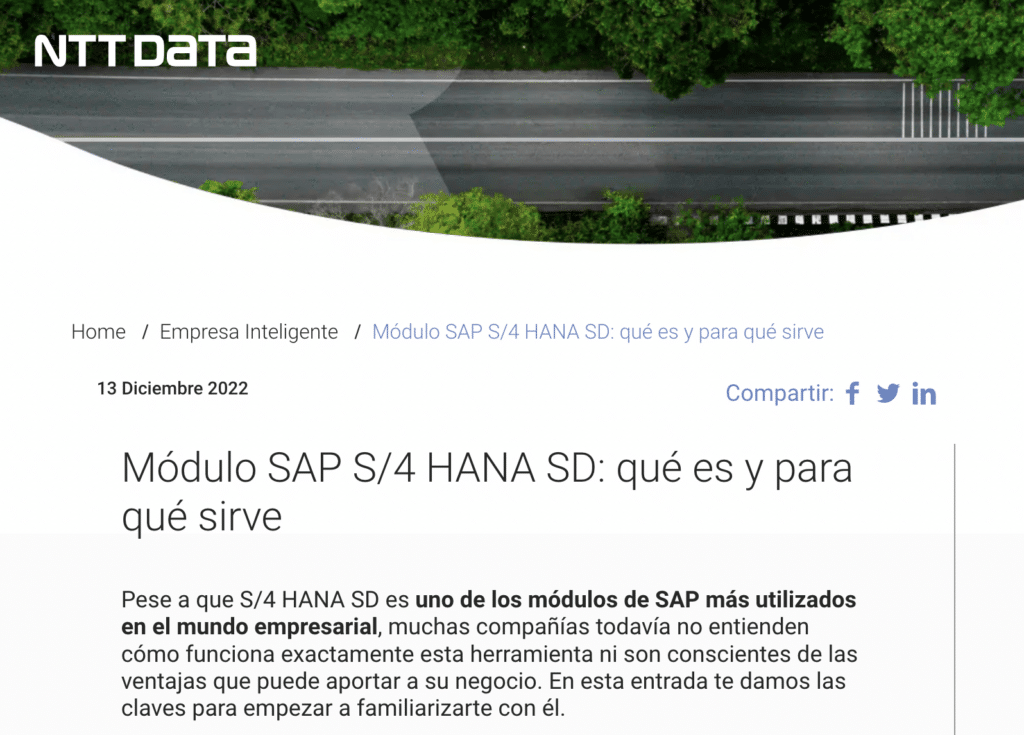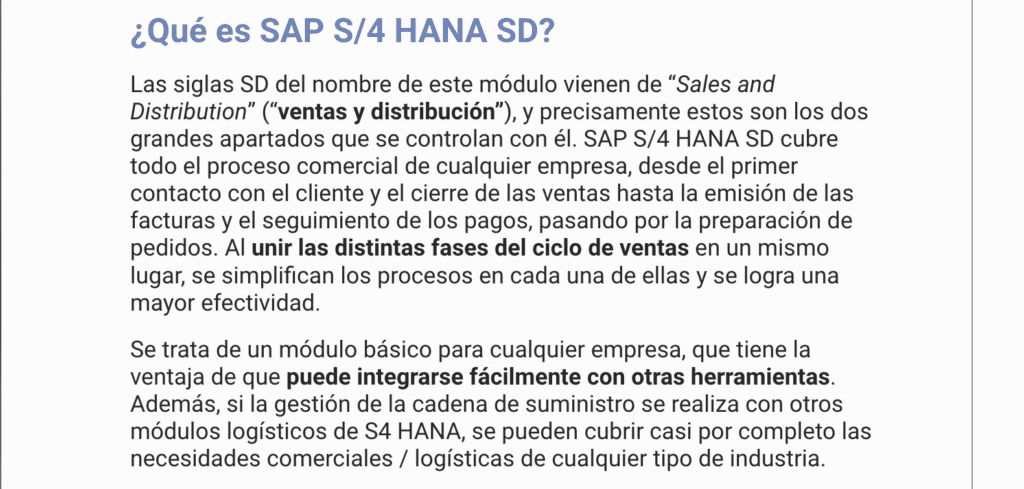 Read the full article on NTT Data's website
What we did:
NTT DATA launched a new format of articles to reposition their (R)evolution webpage and improve SEO. For that purpose, they asked for our help in writing very descriptive and informative blog posts about technical topics, aimed at a knowledgeable audience.
Based on interviews the client is conducting with their team members who are experts on these topics, we've successfully completed three blog posts so far, about SAP S/4 HANA SD, SAP Ariba and Qualtrics. Here is the article we wrote on SAP S/4 HANA SD in Spanish.