Service:
Sector:
Language: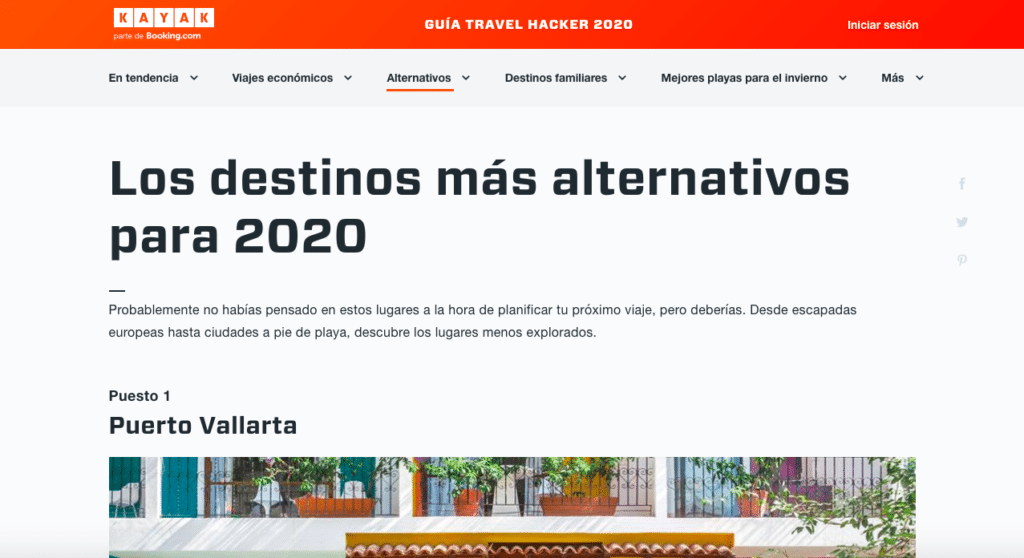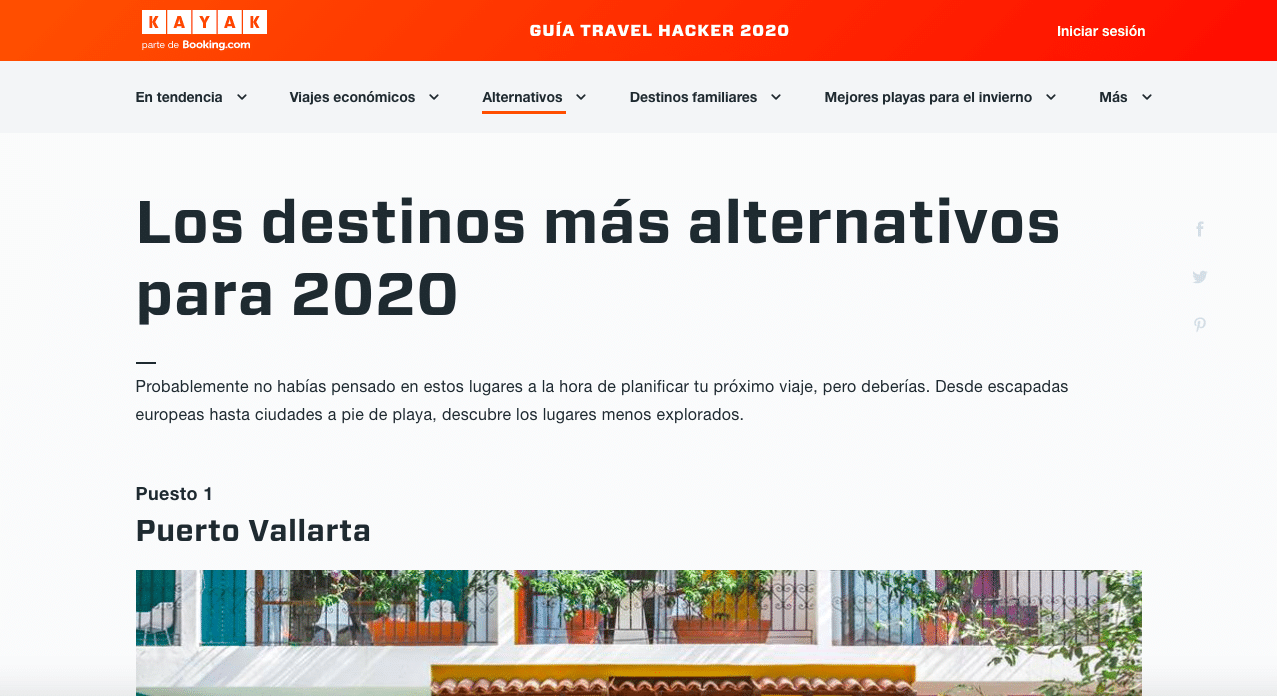 "Probablemente no habías pensado en estos lugares a la hora de planificar tu próximo viaje, pero deberías. Desde escapadas europeas hasta ciudades a pie de playa, descubre los lugares menos explorados.

Puesto 1: Puerto Vallarta

Puerto Vallarta es uno de los destinos costeros más atractivos de México por sus deslumbrantes playas de arena blanca, algunas todavía muy tranquilas y desconocidas entre los turistas europeos."
What we did:
We worked with KAYAK to create a series of travel guides covering the most popular destinations for 2020 in a variety of languages. Each guide featured a selection of international destinations that were chosen based on the most relevant travel personas of each target market. This is an example of a piece we wrote in Spanish on the top 10 alternative travel destinations for 2020.