Service:
Sector:
Language: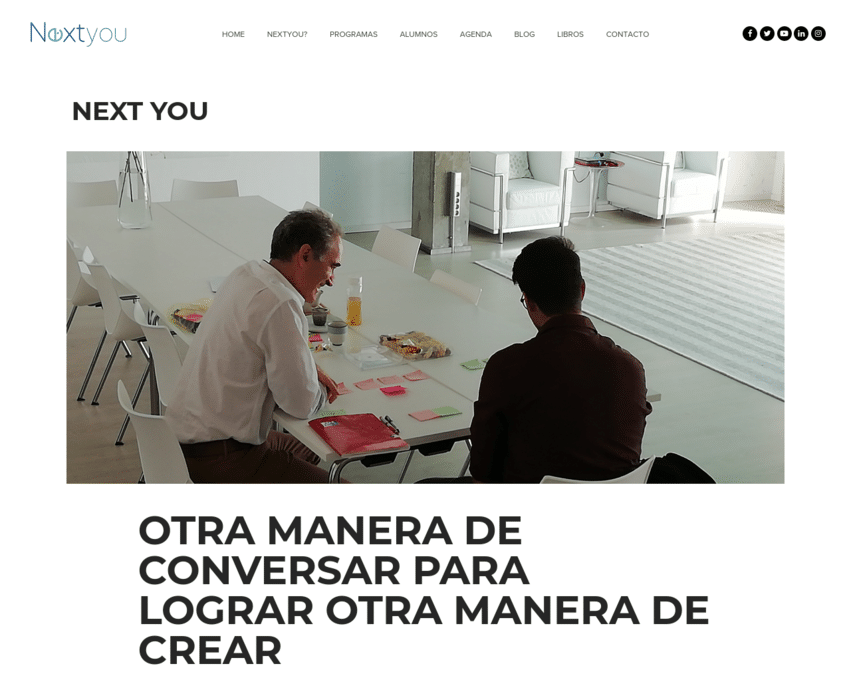 ¿Qué es el Coaching con Design Thinking?

El Coaching con Design Thinking (CHDT) presenta una nueva manera de hacer coaching guiada por el pensamiento de diseño: una metodología que se caracteriza por poner a la persona en el centro del proceso para acompañarla durante un recorrido cuyos principales motores son la creatividad y la capacidad de adaptación ante la incertidumbre. Se trata de un nuevo modelo para explorar las posibilidades que tenemos a nuestro alcance e idear nuevos caminos que nos conduzcan a objetivos factibles y resultados fructíferos."
What we did:
We worked with NEXTYOU to create this Spanish blog post on the principles of coaching based on design thinking. Aside from serving as a reference for professionals who want to know more about this approach, the post also aims to improve the school's flagship Master's in Coaching with design thinking positioning, while establishing NEXTYOU as an expert in the field.