Service:
Sector:
Language: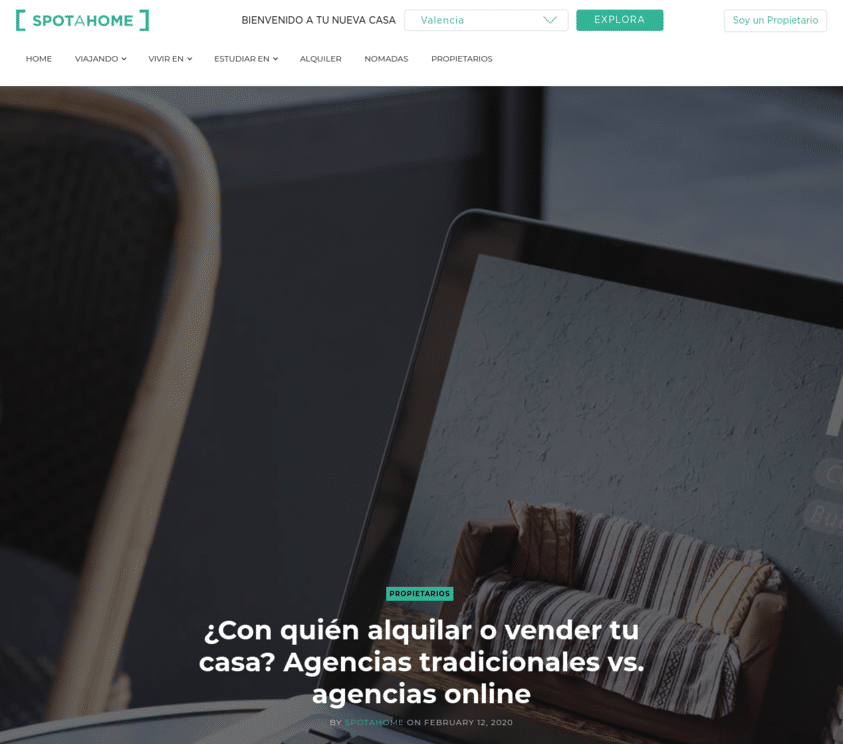 "El panorama inmobiliario ha cambiado mucho durante los últimos años. Anteriormente, si querías vender o alquilar tu piso, solo tenías una opción: acudir a una de las inmobiliarias del barrio y hablar con un agente. Hoy en día, esta sigue siendo una posibilidad, pero ya no es la única: ahora también puedes optar por una inmobiliaria online. Con esta nueva oferta de servicios, es lógico que como propietario dudes por cuál decidirte.

Desde Spotahome, queremos ayudarte a tomar la decisión que mejor se ajuste a tus necesidades para que empieces a rentabilizar tu inversión cuanto antes. Por eso, te contamos cómo funciona una inmobiliaria en España y cuáles son las ventajas y desventajas tanto de las agencias tradicionales como de las inmobiliarias por internet."
What we did:
We worked with Spotahome to create a series of SEO-optimized blog posts in six European languages, directed at landlords looking to rent out their apartments in various locations throughout Europe. The project was entirely localized, with freelancers based in each country creating each post for their specific target market. The posts address landlords' most common concerns. This particular article targets Spanish landlords and compares the process of renting out or selling properties through traditional vs. online agencies.