Service:
Sector:
Language: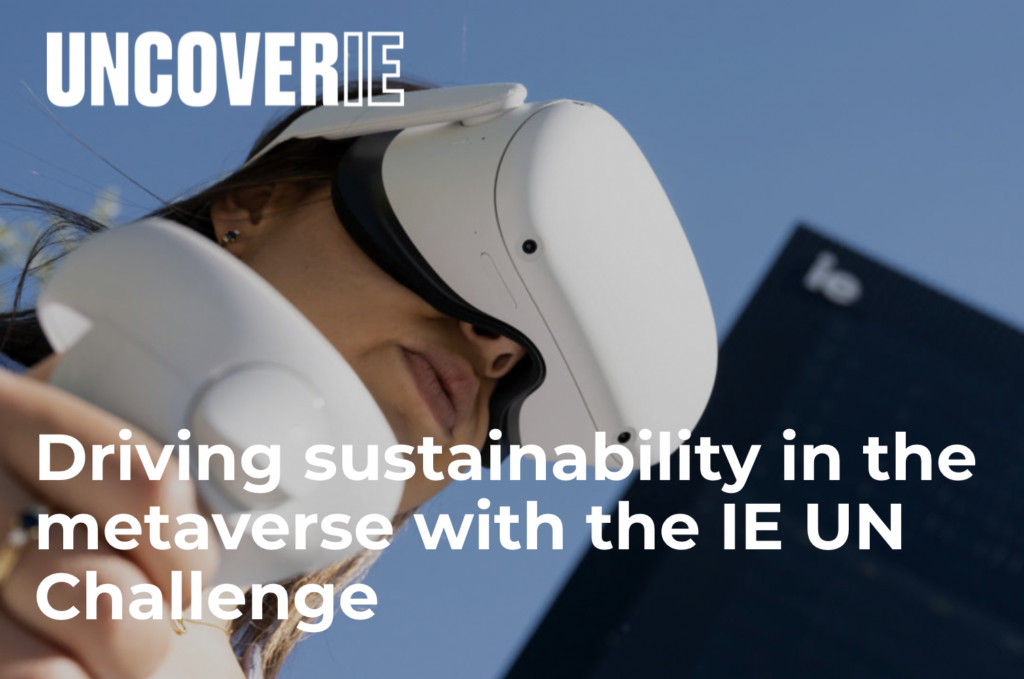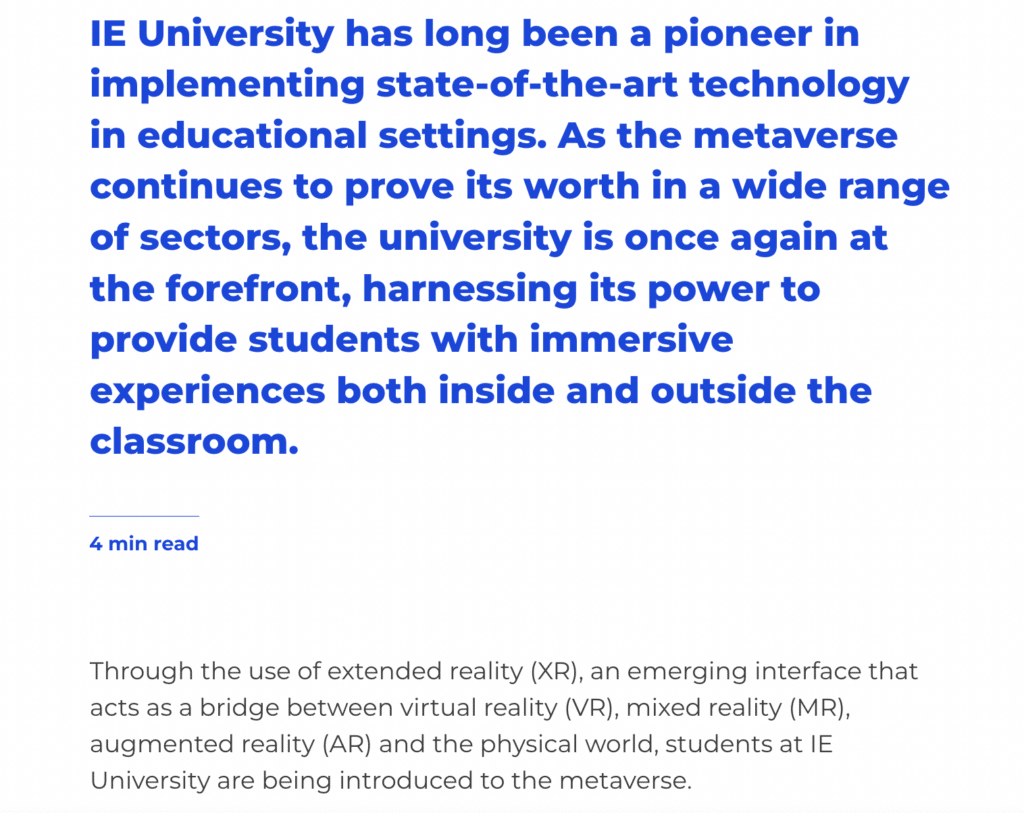 Read the full English article we wrote for IE University >>
What we did:
We write several articles per month for IE University's different websites and blogs, on a wide range of topics.
This article is one part of a two-part series that highlighted numerous metaverse-based projects conducted by students who participated in the IE UN Challenge. For this task, the students were challenged to think about the problems that we are facing globally regarding sustainability, and how the metaverse can be a catalyst to solve them. Some topics addressed were smart cities, rehabilitating the oceans and nature, providing meat alternatives and educating users on the impact of litter.
Not only are the ideas brilliant and thought-provoking, but it's always nice to be a part of something that highlights the innovative minds at IE University.