Service:
Sector:
Language: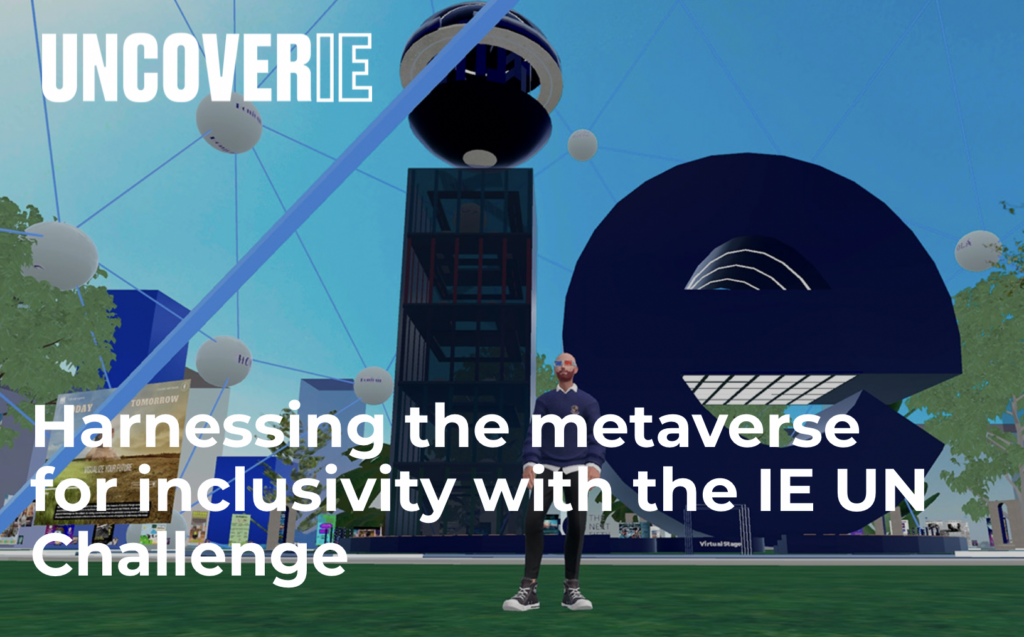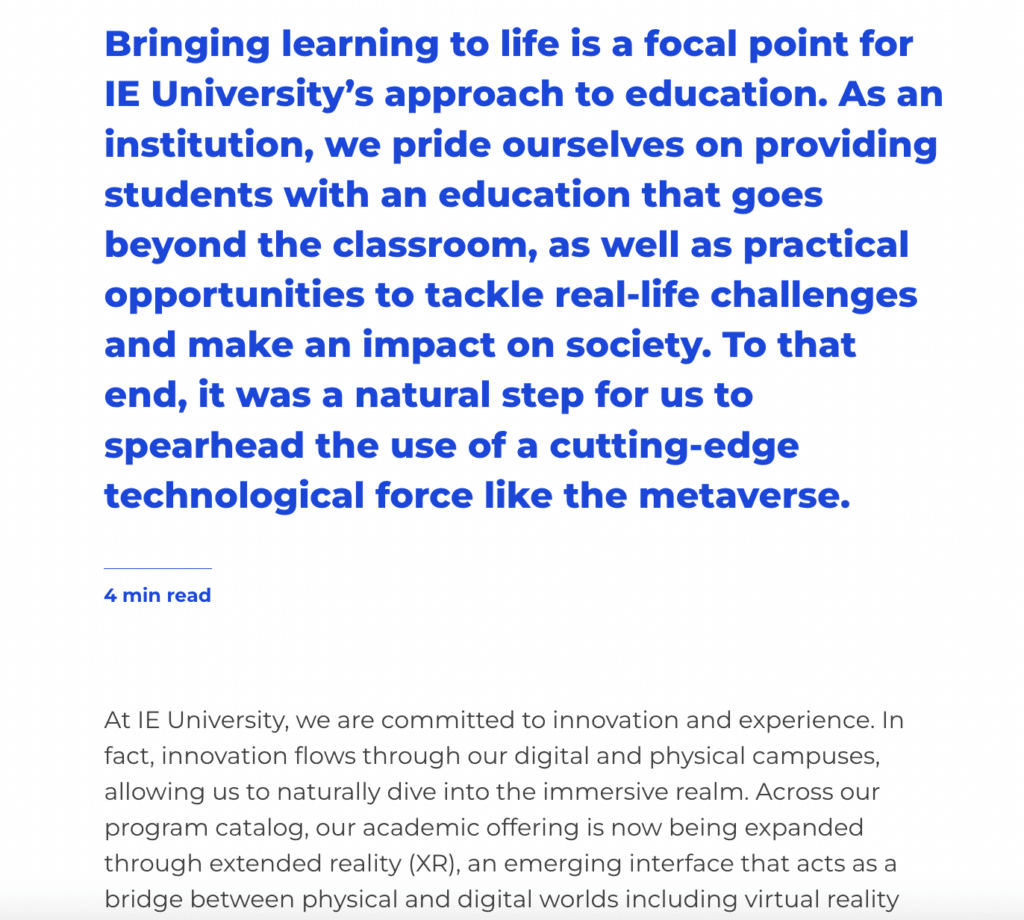 Read the full English article we wrote for IE University >>
What we did:
We write several articles per month for IE University's different websites and blogs, on a wide range of topics.
This is the second part of a two-part series that highlighted numerous metaverse-based projects conducted by students who participated in the IE UN Challenge. For this task, the students were challenged to think about the problems that we are facing globally in terms of public policy, diversity and inclusivity—tackling complex issues like the war in Ukraine, combating discrimination and promoting inclusivity, women's rights as well as mental health. 
According to Scott Rose, the Project Manager at VeraContent who was responsible for this assignment: "Sharing these brilliant ideas is among the more rewarding parts of my job."