Service:
Sector:
Language: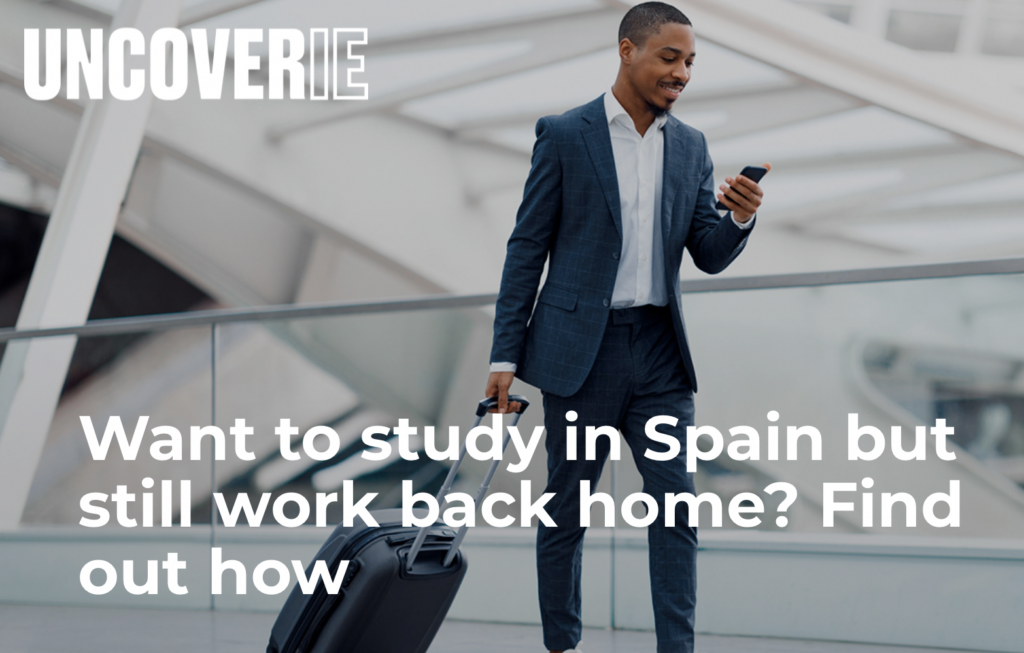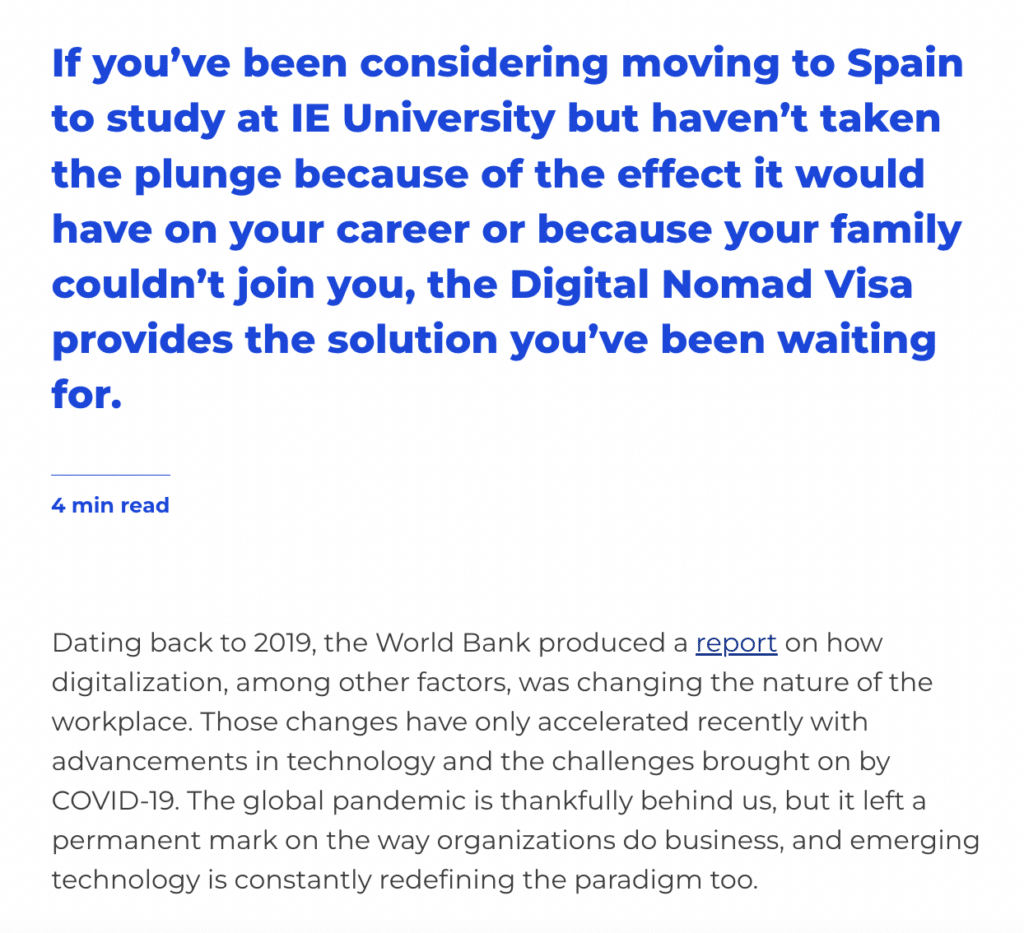 Read the full English article we wrote for IE University >>
What we did:
We write several articles per month for IE University's websites and blogs, on a wide range of topics aimed at international students.
With this article, IE University has demonstrated that they are invested in their students' futures. While some may think that immigration, visas and residency legalities are not a part of IE University's offerings, this blog post proves that they're willing to go the extra mile to see their students succeed and realize their goals.
According to Scott Rose, the Project Manager at VeraContent responsible for this assignment: "As someone who is also a non-EU resident, I was really impressed when we received this request, which guides readers to resources and information about the digital nomad visa. Many of IE University's students are from other countries, and I know many people who have been faced with the decision of wanting to remain in Spain post-graduation."