Service:
Sector:
Language: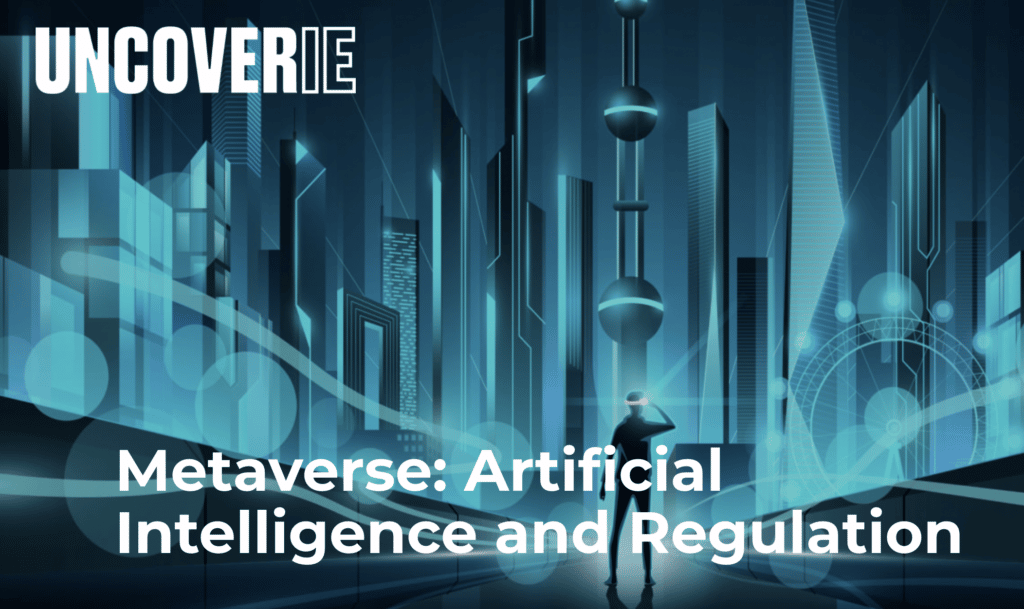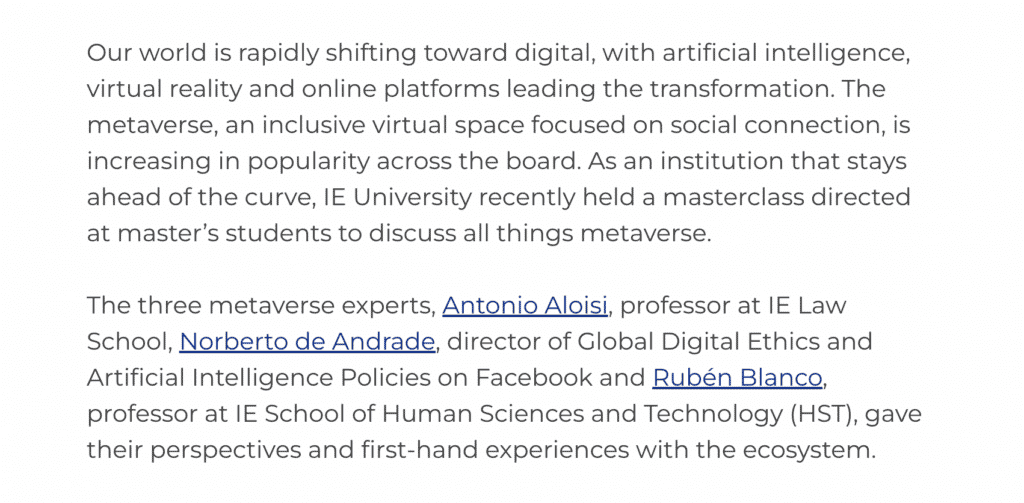 Read the full article we wrote for IE >>
What we did:
We write several articles on a monthly basis for IE University's blog, Uncover IE. This particular article addresses the question of laws and regulation in non-physical spaces, the opportunities that the metaverse holds for educational experiences and asks the burning question: Are we ready for the metaverse?
As the world is heading toward uncharted territory in digital spaces, IE University is at the forefront of implementing numerous initiatives, masterclasses and educational talks to explore the metaverse and discover new ways to ensure that it is a safe and thriving digital space for its students.